So where to start? hmmmm.
Moved back to the USA, but I come over the the UK often. My sister fancied yet another Vespa, and ordered via the medium of ebay a ex-Spanish post office PX-125. Based in Carlisle. the one near Scotland. She lives in Massachusetts. Anyone see a problem?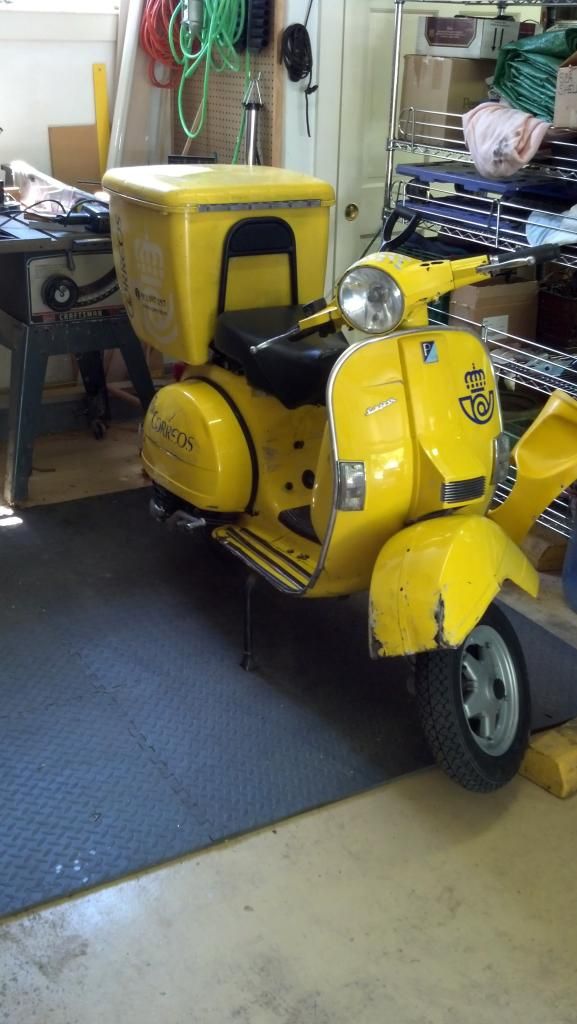 So after driving from near Watford to Carlisle and back again in a day to pick it up for her, I started dismantling it. then over several trips from the UK back to Boston, the Vespa managed to get over here and reassembled - only took a year of bits in luggage every time I went over! All registered and inspected over here, smoking it's way to the shops every once in a while. The back box makes a decent beer receptacle.
That leads us to the W108s.
They are mega cheap here, and I do like an old merc. I went to look at this white one with a stick, been sitting for a few years. Agreed a price and oddly the seller re-listed it for sale that afternoon. I called him out on it and we couldn't come to an agreement so no deal was ever done. it's still sitting in his garden 2 years later.
Via the medium of ebay this euro spec '67 250s with a 4 speed came to reside with me. Well it would have, had it not turned out to be a non-running turd of epic proportion. It was more scotch pads and filler than metal. That was described as "evidence of rust repairs" by the seller. I loved the "cop spec" look of it, and may try to recreate that look at some point in the future. I made myself busy, and got megasquirt running on it while keeping an eye to the local market.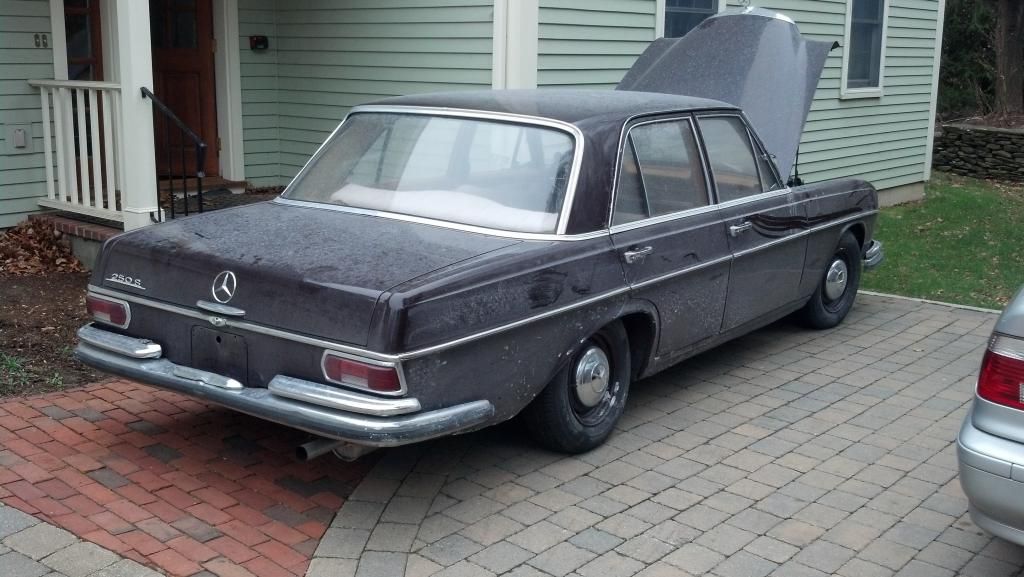 This turned up about a 2 hour drive south of here, but asking strong money. I went to look, drove, it has some issues, but generally a decent base. I left without talking money and the seller called me a few days later asking how much I would offer. I apologized and said it was a lot lower than he wanted, and I managed to score it for less than the brown turd!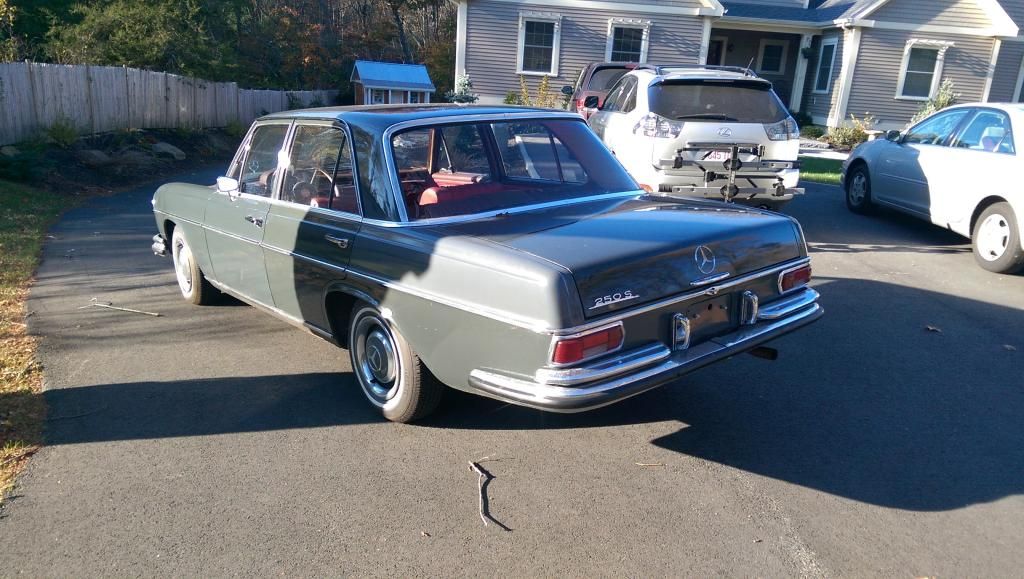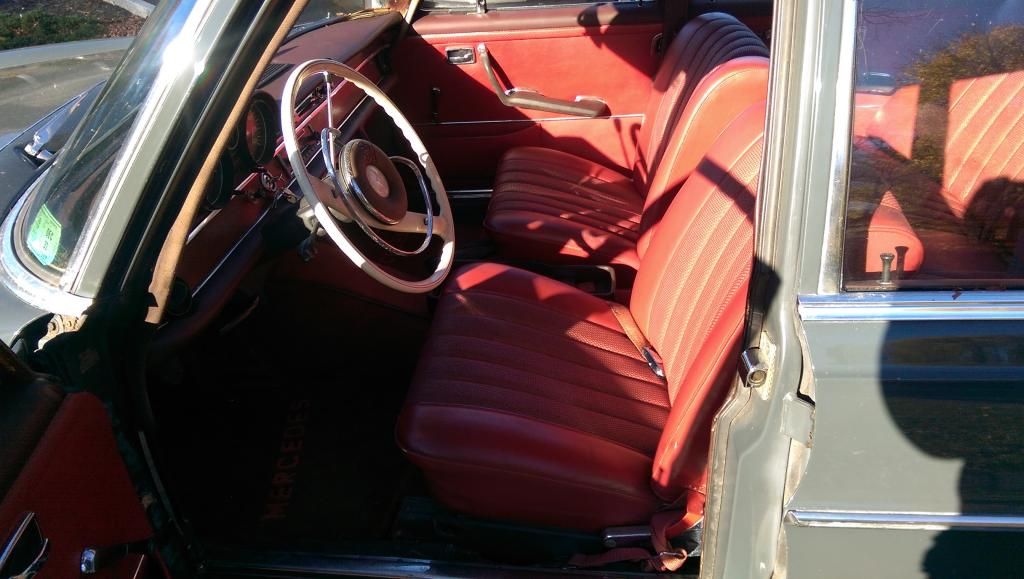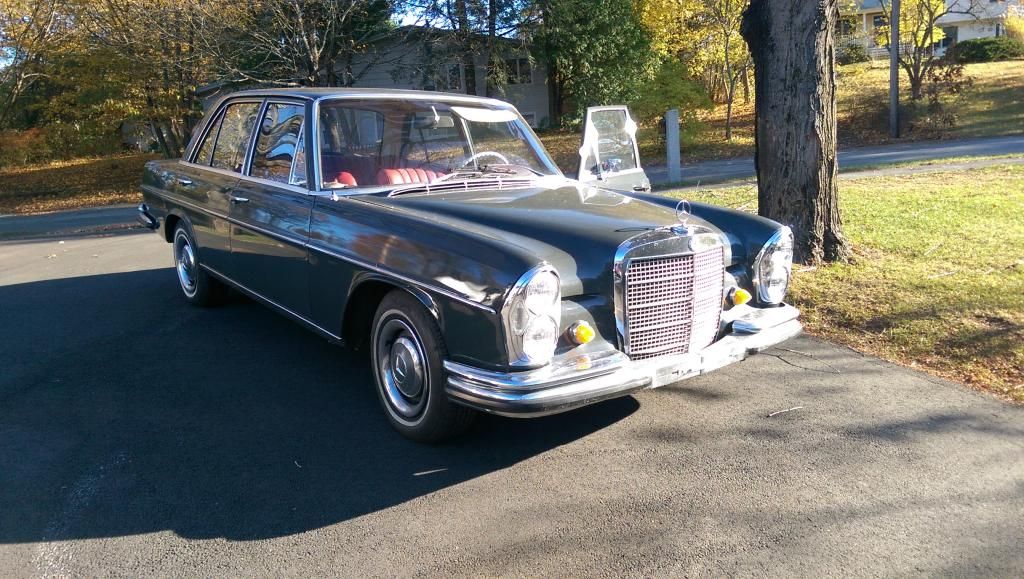 Que 7 trips to the RMV to get it registered in Massachusetts. One clerk basically told me that I should never try to register an old car in the state, and questioned why I would ever want to do such a thing.
It needed some electrical work, a radiator, a service, track rod ends, brake overhaul to get through the MOT here, but nothing serious.
I smells like a yak has been peeing in it, so an air out is needed. I think the windscreen is leaking slowly, but the brown one can yield lots of parts and spares.
I've started dismantling the brown one and I plan on swapping the megasquirt with some mods and the 4 speed over as I prefer the gears that you select yourself. Updates later/