yesterday i did a bit more mincing, just all the time sapping little things like stuff not in their clips or brackets or not bolted down, rusty components that needed a wire brush and paint up. i also dropped the "oil" in the steering relay. one of the 4 bolts at the bottom of the relay is actually a drain, its the one facing the radiator. the other 3 bolts go into blind holes but the 4th one is threaded right the way through into the relay cavity.
bit of water and some very stinky black oil came out.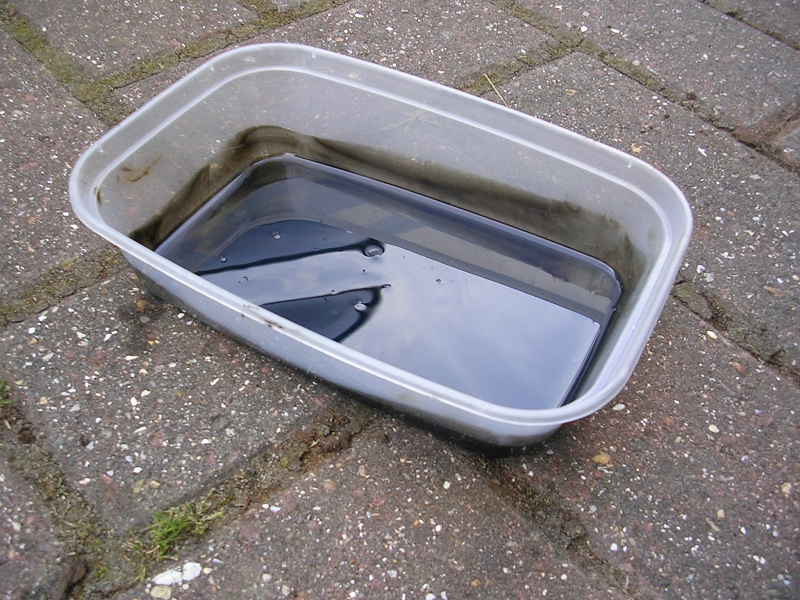 then i removed 2 of the bolts from the top plate, one to fill through and one to act as a breather. i used a 10ml syringe to fill it up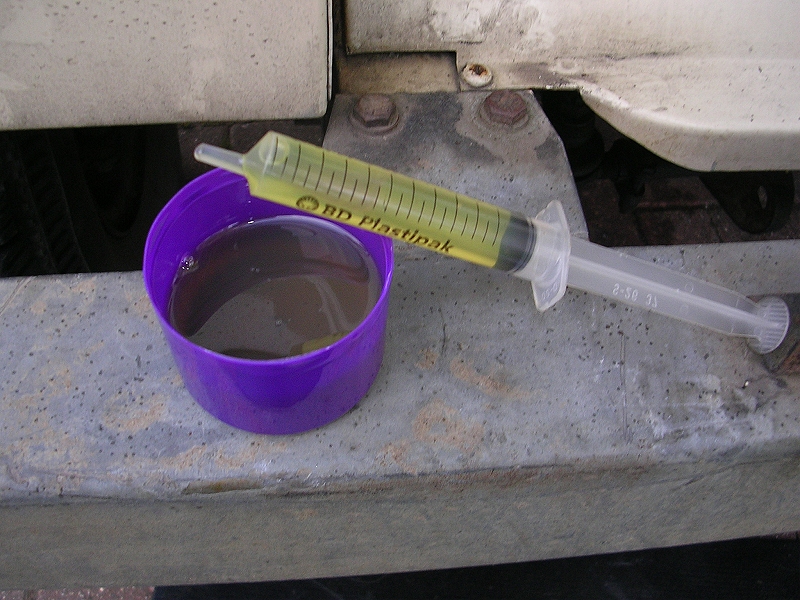 it was quite a long slow process as the innards of the relay are very simple and tightly packed. i thought it might be a gear system but actually the shaft passes right through top to bottom with some plastic cones and springs and either end, basically just allot of friction ! it took about 1 syringe full until it appeared "full", but then i went lock to lock a couple times and the level dropped. in the end i carried on like this and it took just under 90ml of oil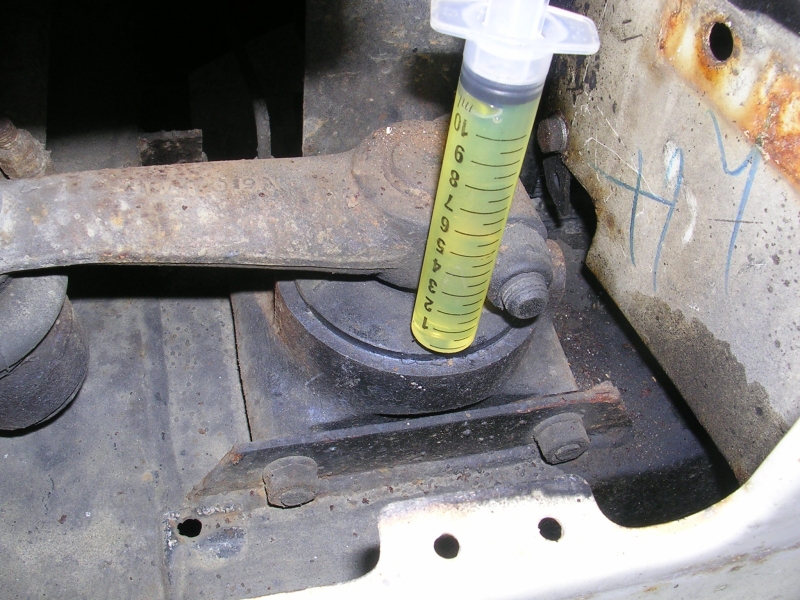 also found a new old stock horn on ebay for 6 quid, as mine was really quiet and muffled.