huzaah! the gearbox is done and i have the landy back on the road :cool: :cool:
in the end it had new primary pinion and first gear (because its got drive teeth for 4th inside it), new 2nd gear, new 3rd gear, plus all new baulk rings. bearings, seals, gaskets. oh and a new borg+beck clutch
heres the primary pinion, the clutch goes on the splines arrowed green. red is the drive teeth for 4th gear, well there's no actual "gear" for fourth it just a direct drive.
heres a close up of the teeth for the direct drive (4th gear) i.e the red arrow above. notice the edges have become bevelled with wear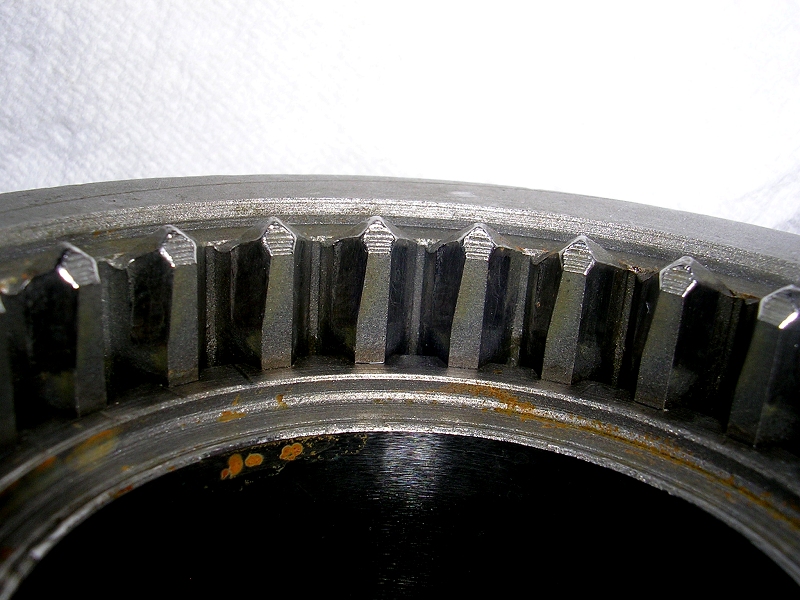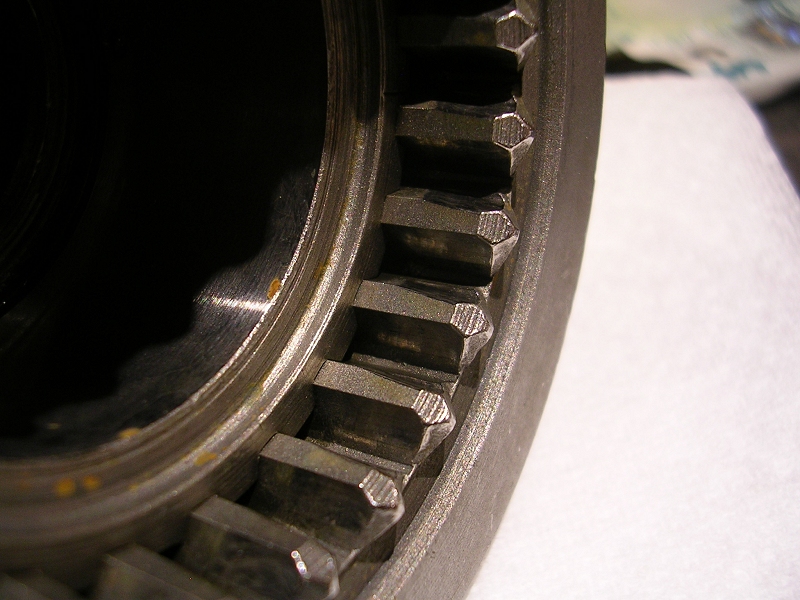 this is the chalice/syncro for 3rd and 4th gear. when pushed in one direction the inner teeth slide and mesh with the teeth inside the primary pinion from the previous pictures, this then provides the 1:1 direct drive to transfer box (4th gear)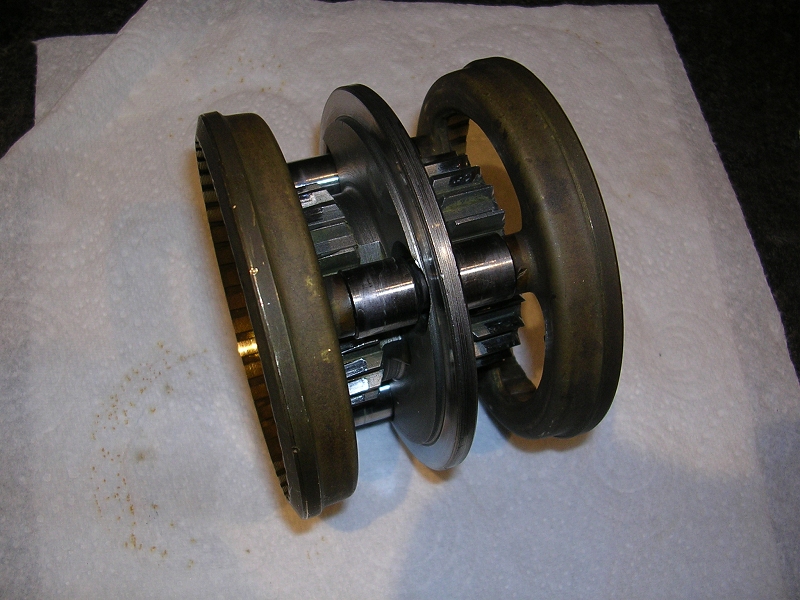 close up of the teeth for direct drive (4th gear) so this horrendous wear/chamfering, plus the bevelled wear inside the primary pinion is why it kept jumping out of 4th gear, it was literally pushing itself apart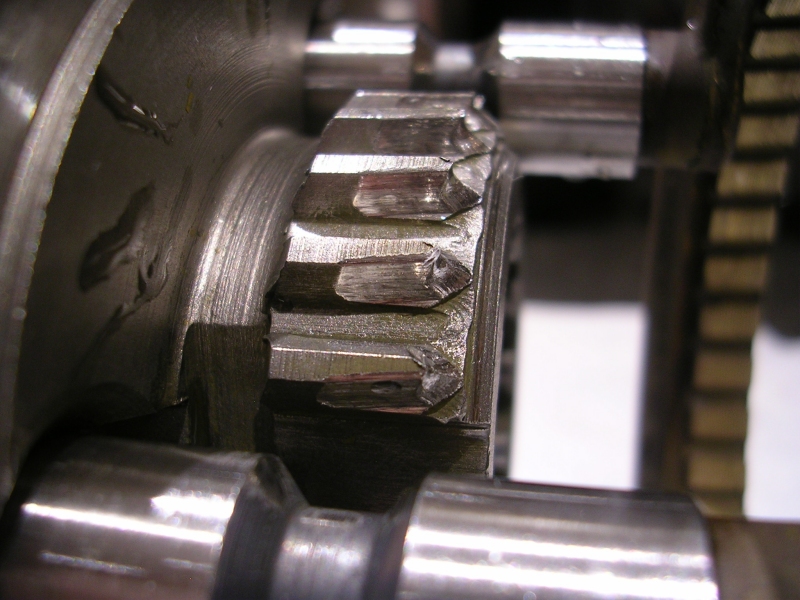 heres the other gears that were replaced due to the syncromesh teeth being terribly warn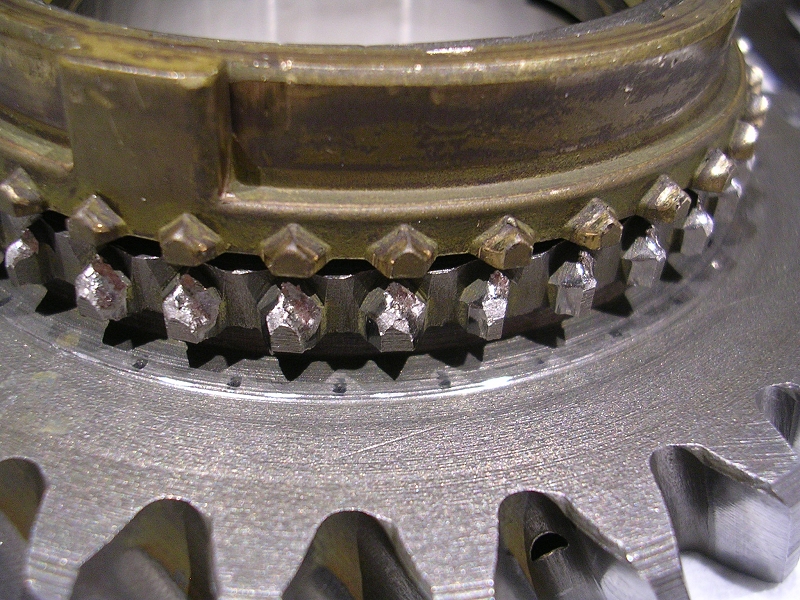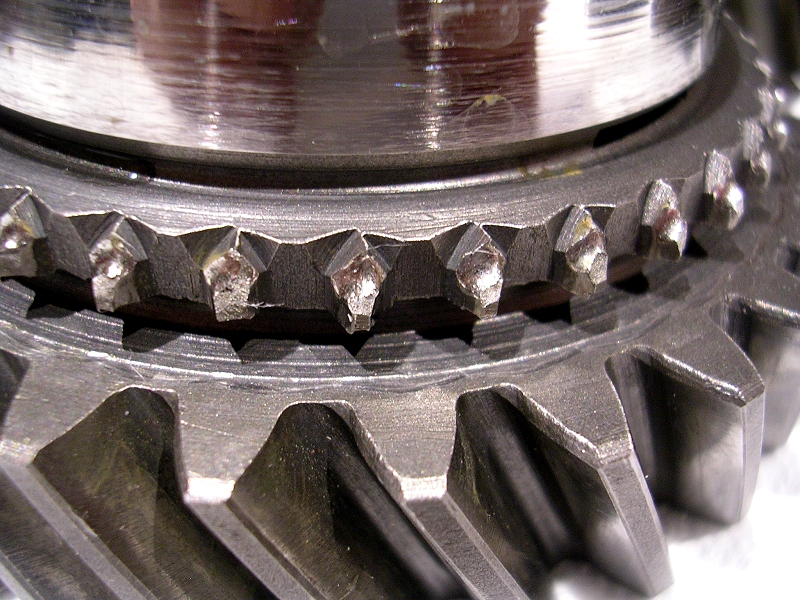 it drives really nicely now, the gearbox is tight and quiet, slides into gear like a lovely bolt action rifle. very happy