iv'e had this car for four years now. bought MOT''d 'n' taxed i ran it for a couple of weeks before deciding it's way too slow. the original engine is a very nice design but very very difficult to work on with the roller bearing motorbike style crank etc. i decided a modern engine was the answer. it was already modified with uprated suspension and a fibreglass front end being that it was a track car. i didn't want to fit a motorbike engine but wanted to keep it Honda. S2000 engine was the only choice really. it'll be slightly down on power as i'm fitting Webers for ease of tune etc. it'll still be quick enough.
the transmission tunnel on this car is huge. so much so that i have trial fitted a Honda S2000 engine and six speed gearbox without cutting the transmission tunnel. and the engine is further back than the original. ;D
for such a small car they are really heavy. nearly 800kgs
. this is due to the thing being over engineered. everything uses heavy gauge steel. saying that i'm also over engineering the chassis to beef it up. i want a lot of weight low down to help keep the centre of gravity low so 3mm plate is being welded into key areas as well as a few extra tubes.
the suspension is being beefed up as well as modifing some Renault 5 Turbo vented discs to fit the original front hubs. some modern calipers will provide the braking force. at the rear there will be a shortened Atlas Axle.
i have just moved the car into a proper little workshop so the modifications can now properly start. everything before was done in a small council lockup.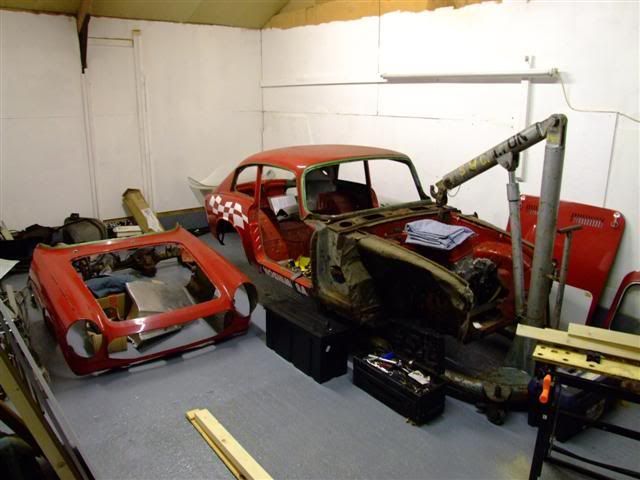 and this is what it'll look like when finished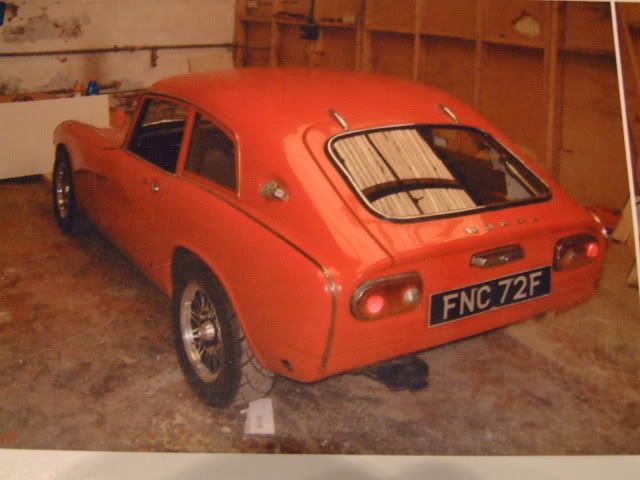 what the car used to look like many years ago.
and this is what i use for the odd track day at the moment