Since its getting to that time of year where most of us are looking to rinse the winter grime off our rides at the very least, and since we've had a couple of threads where "car care"or "detailing" has got itself mentioned I thought it was worth jotting down a few basics, and as ever, a call for your own tips and tricks.
Oh, and you can save the "I just leave out in the rain" type arseyness, ta. In fact I'll deal with that first off:
Why Bother?
Well, apart from the really blindingly obvious – "I have a nice car and I want it to look its best" there are a selection of other things to consider.
You know that older cars you often get that kind of milky looking effect over much of the switchgear? Most often obvious on indicator and wiper stalks? You know what that is? That is the skin flakes of every person who has ever driven your car held in place with the residue of the sweat off their hands, plus a small hint of whatever snot, chocolate, semen, poo, or other things they had on their hands too. C'mon, you and I both know people are disgusting. In a recent survey more than half of male commuters in the North East of England were found to have traces of poo on their hands. [ref:
news.bbc.co.uk/1/hi/health/7667499.stm
] You are touching that every time you drive your dirty old car. The brown stuff which gunks in the textured areas of steering wheels, dashtops, gear levers, etc. is the same stuff but with more "gunk".
Do you find your windscreen (and to a lesser extent side and rear glass) steams up easy, and when you wipe it with a demister pad, a cloth or the sleeve of your coat it smears up rather than wipes off? You also find that the low sun catches it and makes a white opaque shield its hard to see through? Yup, reduced visibility is due to grime on the inside of the windows and that grime is the expectorated goop from the throats, lungs, stomachs, etc. of everyone who ever rode in your car. Every time they coughed, sneezed or whatever they spat mucus in a fine spray all over the inside of your windows. It reduces visibility and its a bit gross.
A good coating off road grime will cut light output of headlamps etc. by up to 70% without being too visibly obvious when looking at the light. On a lot of our older cars the lighting isn't "optimal" at the best of times. Why make matters worse?
Road grime will also obscure number plates. This appears to be especially the case on silver late model BMWs, but will also affect a neglected older car as well. There are points (the sort that DON'T make prizes) and a fine available for an illegible number plate.
Bird poo (I'm not obsessed with excreta, honest) if left on the paint work will eat into the finish, acid rain and other industrial pollutants in the atmosphere come down with the rain and can mar paintwork permanently. Road salt and grit are corrosive and will damage unprotected metal, promote rust and can also damage the gloss of the paint finish.
A clean shiny well presented car is worth something like 20% more at resale time. So when you want to move it on and buy the next car the fact you bothered to keep it looking decent will pay you out in more cash to spend on the next one.
Even the simple process of going round the car every week or so with a sponge or wash mitt or whatever will keep you well acquainted with how the body and exterior trim are holding up, allowing you to deal with minor damage (stone chips or whatever) while they are small and easy to knock on the head rather than big nasty obvious blisters needing more time, effort and money to resolve.
Isn't "Detailing" just gheyness and deeply sad?
There is a specific term here and it is often misused. Detailing is a term which comes to us from the US of A and replaces to a large extent what we used to call "valeting" in this country. Its is not a synonym for "washing the car" as so many people out to take the Michael would have you believe. It refers to a series of operations you conduct to ensure the whole car is as free from cosmetic defects as it can be. "Defects" includes a whole range of faults we'll look at later. If you did these things on a 1960s Aston or an E Type Jaguar its called "concours preparation". Do it on a 2007 Vauxhall Corsa and you become a figure of derision. I'm not sure why.
The process which is often of interest to owners of older cars is what the detailers call "paint correction" which is the removal of oxidation, swirl marks and so forth as well as removing the pink tint from red paint and milky flatness from old white paint etc.
There is somewhat of a misunderstanding as well that people who "detail" are expected to do this level of work every time they wash their car. That really isn't the point. If you do it right, you will need to do it very infrequently. Maybe once a year. Get it right and every other time you clean your car you just need to wash, dry, wax and vacuum it out and it should be as sparkly and nice as when it was fully detailed.
Probably one of the biggest joking points is the way that some of the detailing folks get into buying £1000 a time car waxes, £200 wash mitts, £75 a time car shampoo, etc. Well, this stuff just isn't necessary. Like so much in life its more how you use what you got that counts. We'll have a look at this too. One thing I wish I'd still got bookmarked is a test which was done on an American forum years ago. A chap took a large bonnet panel in bright red, cleaned it up and marked it off into 6 sections. He then waxed each section with a different product. He used some super special chemical resin sealer, some pure carunuba wax mixed by bare breasted virgins in the Galapagos Islands or whatever, Turtle Wax and some Walmart Special Value wax, and maybe some others, I forget exactly. The price range of products was like $3.99 to $99.99 or so. He then asked his mates which looked best. There was no particular winner. He ran water over to see which beaded best. They all beaded, I forget which was best. He then left the bonnet propped up behind his shed for 6 months and then repeated the test. The mates liked the look of the chemical sealer and the Walmart wax best and these where the two which were still beading the best after 6 months... The Walmart wax was the cheapest. That's the takeaway from this. Price is no guarantee of performance...
How to...
Basically, you want to get the car clean and then correct any defects you can and then protect it.
That is all this "magic" boils down to. Clean, correct, protect.
With the cleaning I reckon you are best to clean the inside first and then move on to the dirtiest bits outside (usually wheels, wheel arches, engine bay, etc) then do the bodywork. What you don't want to is get the body panels all spotless and then get dust from the carpets or mud from the tyres all over the clean panels...
While you ideally want to renew all your "protection" - I.e. wax. sealer, whatever before winter to keep the worst of the salt and grime and cack off the paint itself, but this isn't always possible, and either way when spring comes or the weather stops being too freezing its a good bet that its time to do all three steps anyway.
And yeah, its going to take you ages. But if you do it right you will get a real sense of achievement out of it.
Clean
I hear more rubbish about cleaning than anything else. Some people think if you even approach your car with a sponge you might as well be rubbing rocks into it with P80 sand paper. A sponge can be an acceptable cleaning tool. Some of the fancy reduced-water cleaning systems in fact "require" you to use a sponge. If you are going to use a sponge then you have to make sure it does not get all silted up with dirty water and dirty deposits. Pure natural sponge is good stuff. Some of the decorators sponges are also good. The ones sold for the purpose of washing cars with seem to be the worst.
Most people recommend a wash mitt in place of a sponge. A cheap wash mitt is probably as bad or worse than a sponge for dragging dirt and such around. Cheap refers to the materials not the purchase cost... The daddy of wash mitts is pure new lambs wool. A chap who makes his living with the painting and detailing of cars in the US I saw recommends buying cheap wash mitts and throwing them away after you use them one time.
All of this (and the "two bucket method" and "bucket buddies" and such) is all about preventing whatever you use to wash with from getting grit and dragging it across the paintwork causing mild scratching called swirl.
Folks will also insist the only way to do it is to "steep the vehicle in snow foam" (which means spray in on and let it sit for a minute or two) and use a pressure washer with filtered water and blah blah blah. But exactly how soft and easy to damage their paint is I do not know... Again the main thing with wash products and wash techniques is to avoid dragging grit across the paint. A pressure washer may help here but a regular hose is also OK. Rinse heavy soiling off the paint before washing the car normally.
Washing up liquid is pretty much a no-no. I am told t is too harsh for car paint, will cause swirl marks, heavy salts will promote corrosion, your paint will fall off, your hair will fall out, you will go blind and infertile. Or something. In reality washing up liquid may contain salt, but the big deal is that it contains various degreasers which dissolve wax. That's the biggest reason for me not to use it. I do however use it if I want to degrease or dewax the car...
Some car wash (or car shampoo) products claim to add wax, I'm not so fussed about that as I have my own wax products to use. Some claim to have special properties which cause dirt to lift and reduce the risk of swirl damage. To my mind most of this is about how you wash not what you wash with. Don't dip once then wipe all over like half the car... You definitely will be dragging dirt everywhere doing that. Wash small sections at a time with frequent trips back to the bucket(s). If its sunny its also worth rinsing off with the hose in sections as you wash it to stop the staining from suds.
Two Bucket Method
The 2BM as it is called is an article of faith for those who take this seriously. The idea is to have two buckets (OK, that was obvious) one which contains clean sudsy water and one which just has plain water in. You take the mitt, go to the suds, wipe onto the car to wash and then go to the clear water bucket to rinse the mitt out. Then back to the suds and on to the car. This prevents the sudsy water from getting grit and muck from the car into it reducing the chance of swirl through a sort of secondary transfer effect from not-clean water being used to wash it... personally I can't get the hang of this, its a motion which seems odd and awkward.
If you, like me, struggle as a two-bucketeer then you can look at using a bucket buddy or some similar device. This is like a strainer which allows the grit to fall to the bottom of the bucket but doesn't allow the mitt to get grit from there on it when you dip it in (or drop it in).
A sort of hybrid of the two is to wash normally with one bucket but to keep your wash tools (mitts, sponges, brushes, etc.) in another bucket of clean water and use this to rinse them out periodically (e.g. once per panel) and to change the water and suds regularly as they start to get dirt in during the washing of the car. Depending on how dirty or how large your car is then this will affect how often you need to do this if at all.
To clean round emblems, vents, chrome trim, recesses etc. you may end up using all manner of odd little tricks. Mostly mine involve using an old toothbrush. Paint brushes and the like can also be used. Depends on what your car is like really.
If your car is damaged by acid rain then you need to neutralise the effect of the acid before finishing up with the wash. I've never had to do this but the trick if you do is to wash the whole car down in baking soda solution. This being way cheaper than any professional product which is probably just baking soda in a different package. Rinse off as normal afterwards.
When rinsing the universal temptation seems to be to get as mush water pressure as possible and blast the suds off the car with either a high pressure lance or with the narrowest setting on your hose. This is the wrong way to do it for a bunch of reasons:
1. You end up with you and everything else in about a 20 foot radius of the car getting wet.
2. You use more water (which is bad for the environment m'kay and bad if you are on a water meter too.
3. It will take longer. Seriously
4. You will get more water in the car, down the door gaps, etc.
5. Rinsing this way seriously increases the risk of water marks on the paint after (especially if you don't dry the car)
The right way to rinse the car is with the hose wide open (or take the nozzle right off it) and "flood" the car a panel at a time to run the suds and water off.
Waterless and reduced water washing. There are products like "ONR" (Optimal No Rinse) which you wash with but then simply buff dry without rinsing with a hose. These are great for use on a sunny day when you get bad risk of water spots, or if you want to wash the car at a show, or indoors, or if you have a hosepipe ban where you are. Beware there are other cheaper products which are snake oil and will just lead to bad swirling and mar the paint finish.
I have never used a California Car Duster, its a brush made with cloth "bristles" which are impregnated with paraffin wax. These are designed to be used on cars which have a light dust on them, not actual dirt. They are popular in warm, dry places like the US state which gives them their name and also popular with some car showrooms or collectors who's cars live indoors. I have always been suspicious of them but a reputable writer on the subject of automobile refinishing recommends them so they must be OK. Watch out for cheap imitations which may not work or well or may induce swirl.
Reduced-water washing or waterless cleaning is a serious thing, both in terms of water conservation (hose pipe bans and the like) and because when you wash your car chances are all that water you are washing and rinsing with is ending up in the inside of the doors, in the heater channels, even in the sills... The less of this you do the better really. There is a balance to be drawn.
Drying blades fill me with fear. I imagine what happens to my windscreen when a bit of grit gets dragged across by the wiper blade. Paint is (often) softer than glass...
I have never got on with chamois leathers, neither real nor synthetic. Years ago I started drying my cars with a bath towel. Since then we have been introduced to microfibre drying towels. These are the same thing but magic. To be fair microfibre does dry a large wet metal object far better than a bath towel. You may prefer to shop at the Dunhelm Mills sale though...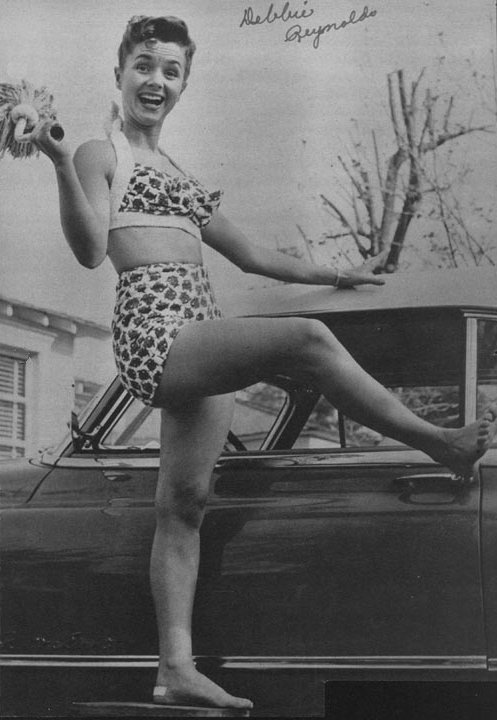 Clay is something which has become popular in recent years, and with good reason. There is a lot of "gunk" which gets in paint which for some reason you cannot wash off nor will it easily buff out. The marketing for most clay products refers to these as "bonded containments". Also if you buff it out you are thinning the paint whereas clay is not abrasive to paint in the same way. There are suggestions you can use blu-tak but to be honest to buy enough blu-tak to do the job you could have bought a clay bar for much the same price. Some clay has to be used with a detailer spray or with a dilute solution of car shampoo and some work with plain water. The trick with clay is not to rub with it, to wipe, and also if you feel it drag to stop and add lubricant (water, wash, detailer) and of course if it looks dirty to fold it over and if it still looks dirty to replace with clean clay.
You should wash the car or at least thoroughly rinse it again after claying it.
IMO removal of bird poo and other heavy deposits is best done prior to the actual wash. Bird poo often contains grit or small rocks even which some birds eat as an aid to digestion. In some ways its like how some humans eat All Bran and probably about as tasty. So obviously if you go mad rubbing at the dollop of dropping you are risking scratching the paint.
Most people recommend that you remove bird muck as soon as you spot it to avoid damage to the paint. I don't think you need to be too anal about this so long as the car is well waxed (or sealed).
In any case the method is to soak the bird poo with a cleaner product, and often this can be neat car shampoo or even spray glass cleaner. Once soaked the poo will lift from the paint easy without damage. The technique is to kind of dab it off, and best to use a paper towel to do this. Once the poo is off, then you can wash as normal or if the rest of the car is clean just treat that area with a quick squirt of Quick Detailer or a quick wipe with your favourite wax or sealer.
Correction
You can't even say "T-Cut" any more without a hoard of angry detailers coming to tell you that you are ruining your paint and killing kittens, nuns and orphans if you use it! T-Cut is like coat hangers. I don't recall buying any (not in 20 years) but there is always at least one bottle of the stuff on the shelf. I don't think anyone buys T-Cut any more, I believe it is the product of WD40 breeding with Swarfega or something. But seriously, this is an obsolete product, many other options are available and many of these are far better in terms of the results you get and the effort you need to use them.
The big thing to remember here is to start with the least abrasive product. You can always go to a more aggressive product if you need to.
Correction is basically buffing with an abrasive. You are removing paint to get back down to good, smooth paint. This will be the same process if you are removing stains, oxidation, fade, swirl, etc. So if your Tornado Red VW is now Tornado Pink or if your looking at a spiders web pattern you didn't custom spray on the bonnet every time the sun catches your lacquer then this is all fixed the same way.
Find a small section and start gently, with the mildest product. Remember if this is old factory paint it may already have been polished like this in the past and may be thinning. If its a respray and you didn't do it then you don't know how much paint was even put on it in the first place. You can get a paint depth gauge, they are too expensive to buy on a whim but someone might loan you one. This will certainly give you a comfort factor knowing how hard you can cut the old paint back – especially if you are using a machine to assist the process.
Some polishes are designed for machine use only. This is because they contain abrasives which only break down when rubbed at like 2000 RPM or whatever. You can't achieve that by hand so they won't work right and often make more of a mess if you try that then if you left the job alone!
There are a variety of polishing machines out there. The 12V ones which plug in the cigarette lighter are generally a bit useless. There are cordless ones and mains powered ones which are far more assertive. You can even use an air powered tool in the workshop for cutting and buffing
There are two types of polisher – rotary and dual action (also known as DA or random orbit). If this sounds like the same for sanders, well, then you already spotted the secret here. A polisher is just a slow sander. Don't try use a sander as it will be too fast and will burn the paint as friction builds heat up very quickly. When buying a sander or polisher be aware there are dual purpose machines. DA polishers are easiest for beginners as you are less likely to mark the paint or burn it. Most professionals tend to use the simple rotary polisher though. This is mainly for speed as a good rotary, used right, gives great results fast.
Beware of using bodyshop products because you think they will be "better quality". Most of these will be designed to work on new paint and may be unsuitable for your older paint.
I always got on with Meguiars Scrach-X. I also use Farecla G10 because I have it in from doing paint work. This product is also regarded as a bit old hat now. It still works for me though. I find that T-Cut can leave a haze of discolouration behind, especially when used on black or dark blue paint. There are about a billion products out there, some will be good, some will be snake oil. My best suggestion is to ask on a good detailing forum what is good value for money for the task you have at hand really. Same as with all the products in this topic really.
In really stubborn cases you may need to actually start with sandpaper. You can get very fine refinishing paper down to 3000 grit now and this used correctly will banish paint defects permanently.
With paper as much as with polish you have to be really careful not to go through to the primer or the metal. Be extra careful on body moulding lines, ridges and edges of panels.
Glaze is often referred to (and misunderstood) in detailing and its not an abrasive polish, nor is it a wax or sealer. It is basically a clear filler which is applied to paint to fill in the various marks like haze or mild swirl which you were unable to polish out. You can get hand glaze or machine glaze. Neither is "better". Its just one goes on by machine, and one goes on by hand.
If you find stone chips or other minor damage you must fix them at this stage as once the wax or sealer goes on you won't get the paint to stick and you risk contaminating your repair.
Protection
Now you have a smooth as glass and super shiny paint job sitting there and the birds are circling overhead. You need to get something on there to protect it from the hazards of dirty rain water, bird poo, traffic grime and all that. This is why wax was invented. It doesn't make dull paint shine, that's what polish does. There is more snake oil and pseudo science in the marketing of waxes and sealers than there is in the whole advertising department for the average cosmetics company. Yeah, I have seen a wax advertised which "nourishes" the paint finish. Others which claim to "enrich and replenish essential oils". Puuuhlease. Wax and sealer do the same job, they increase the depth of the shine of the paint and they protect it from the elements so it stays shiny longer.
Sealer is basically a wax which is made without wax. Or if you prefer wax is a sealer which is made from wax. Sealers are made from "chemicals". They usually use terms like "polymer" in their descriptions or marketing. Its just synthetic wax.
It used to be that wax gave the best shine and sealer gave the best protection. People used to apply both. (Sealer first then wax if you do this BTW) but these days unless you really are in the "caressing the steeped snow foam with deionised water to improve the quality of water droplet sparkle imaging nourished essential oils" crowd I would say that sealers have it down. They give great gloss and they last well. Plus its only one product to buy, one product to apply. Win and win respectively.
Quick Detailer is a product sold by most car care / detailing suppliers. Its a kind of wax/sealer in suspension. Its designed to be used on a car which is already waxed and so forth but just needs a quick top up. This is because wax and sealer both will wash away a little in the rain, when you wash the car, etc. Quick Detailer is also the "universal lubricant" for most tasks involving rubbing on car paintwork such as claying, bird poo removal, etc.
On the rag
Cloths used for correction and protection both should be microfibre cloths. You can buy these from a selection of places if you feel in some way less of a man buying them from a detailing supplier. Asda, Lakeland, KleenEzee etc. all stock them but make sure you compare size for size etc. when deciding what is best /cheapest. A couple of good online suppliers of detailing stuff are listed at the bottom of this post, and there is always eBay.
You can use any clean, soft, non-shedding cloth of course. I used to use old underpants or tee shirts for this very purpose (I am the King of Cheap) but when I tried a microfibre cloth for the first time I knew it was FTW. Life is so much easier, its just quicker and less effort to get the results you want. I still tend to use rags for "heavy" polishing and then finish off with microfibre. Cheapness is in the blood, for sure.
Not for paint
Wheels, tyres, bumpers, grilles, chrome trim all need to be looked at. I have found cheap tyre foam to be as good as expensive tyre foam but my market testing was not exceptionally broad. I detest those shiny tyre dressings. Ugh. I have used boot polish in the past as well and this works OK.
Don't make the mistake of using any wheel cleaner which says it us not suitable for chrome on chrome wheels. They will rust before your very eyes.
You can get special products for cleaning vinyl roofs. Autoglym recommends the same stuff you use on exterior plastics and trim. I find this can look a bit too shiny if you are not careful. I have also used boot polish on vinyl roof tops in the past. Its bloody hard work and the results are not brilliant. It does make old vinyl water repellent though...
Black plastic trim which has faded grey can apparently be restored to blackness by the application of heat from a heat gun or blow lamp. I have never been brave enough to try this. Back to Black is my usual tipple for this, like T-Cut I never seem to buy any, there is just always a half used bottle in the garage. It is a swine for not washing off your hands.
I like Autosol for badly stained chrome or corroded alloy etc. Its great stuff and is by appointment to Rolls Royce (aero engines I think, not cars). Peek is pretty good if the chrome/alloy is not badly discoloured as it leaves a protective layer on as well as being a polish. I also quite like Meguiars NXT Chrome Polish for this too as it also protects like a wax when you use it.
Brasso or Duraglit is great stuff if you have some lying about for buffing up tired looking tail light clusters. You can use T-Cut or most similar abrasives really if you don't have Brasso. Try an inconspicuous area or a spare lens before attacking the ones on the car. Modern cars with plastic headlights can also be improved in this way although they usually require a mechanical polisher to get them to their best.
Clearly best for glass
In days gone by they recommended using scrunched up newspaper for cleaning windows. These days the ink in news print is water based or even dry ink transfer not solvent based so doesn't do the same trick. I found the only product I like from the whole Mer product line is their glass cleaner and polish. It is kinda hard to find in the shops now though. Which ever product you use then make sure that you clean inside and outside the glass thoroughly.
I am not a fan of any of the Rain-X or Fog-X type products. I find they contribute to smearing but that could just be me.
If you have scratching on the glass (usually where the wipers have dragged grit across the screen) then you can buy a special glass polishing kit from Frost, but if you can get jewellers' rouge you can use this just as well. There are a few specialist suppliers of glass polishing stuff.
The vinyl window in the back of a convertible top will usually clean up with a car body polish. We recovered a MX5 rear window which had gone opaque and yellowy simply by buffing it with Autoglym Super Resin Polish. I recovered a Rambler convertible rear screen which was grey and opaque using Scratch-X
An inside job
Most of the materials used inside cars are nylon derived or other synthetic materials as they need to be light fast more than domestic furnishings etc. do. These are in the form of cloth, velour, vinyl, leather and tweed. Different products may cause damage to some (especially leather) while others such as woven nylon cloth and vinyl are very robust, usually... Test an inconspicuous area first.
There are a range of interior cleaners, mostly of the "foaming" variety and again, take your tips where you can for the best brands. Many people who do this professionally or enthusiastically prefer to use steam to clean fabric upholstery. You can buy cheap steamers from most DIY type places, the JML Steam Genie being a favourite. Beware of fragile electronics when using steam. There are some claims that steam cleaning is better environmentally than using foams. I have never really looked into it to substantiate that claim.
Other stuff is common sense. Use a vacuum cleaner and don't use gloss finish treatments inappropriately – nothing looks tackier than a freshly "dressed" dash top in one of those cheap greasy finishes such as Armorall. (I do still use Armorall on shiny, hard plastics because like T Cut it is a permanent feature of any garage regardless of if you ever bought any...) Autoglym sell a selection of cleaning and dressing products for plastic trim which I like better.
Wood trim, especially wood trim in more modern cars, responds well to a decent car body wax. You can even buff scratches out of it with a mild cutting compound just the same as with paint. If you have some proper old school wood in a real vintage type ride then I like beeswax or Cabinet Wax on that
I use a (clean!) paint brush as well as a tooth brush to get dust and such out of nooks and crannies and air vents and the like. I also find that a good blow with the air line is great for getting dust and dirt and debris out of hard to reach places.
For getting that icky brown goop out of the ribs on stereo controls, gear lever gate patterns and the like I use a wooden tooth pick.
Carpets and the like can be cleaned with domestic carpet cleaner assuming you have some kicking about. I always used to use 1001 Carpet Buster. I got some stuff from a guy in the trade I am using now. You can usually use the foaming upholstery cleaner on carpets. On most cars I have found it beneficial to use the airline on the carpets to loosen the dust and dirt of decades past, then vacuum clean the resulting mess out of the car. Use eye protection and a dust mask while doing this. They can also be steam cleaned but I would recommend removing them from the car if you do this. One word: Condensation.
Seatbelts can be cleaned like any fabric. Again, check for colour fastness first.
Instrument cluster "glass" from the late 1960s onwards is usually some form of clear plastic in varying degrees of softness. Using care, the usual suspects of mild cutting compounds or metal polishes can be used to remove haze and scratching from these.
Vinyl headliners can usually be cleaned effectively (if not entirely comfortably) in situ with some care and regular upholstery cleaning products. Be careful not to soak the headliner. The same is the case with fabric or velour headliners which generally seem best cleaned carefully with a steamer.
Boyz under da Hood
Every now and again we all feel the need to clean out our engine bays. This is a big ol' job to do and get right. A nicely done engine bay is a proper wow factor though, and even one which is just basically clean is much nicer to work on plus much easier to see where fresh leaks are coming from etc.
Degreasing can be done with a range of products. Some, like Gunk and and hilariously named Jizzer work best on warm engines although some of the other things you might want to use could be flammable so work with care if you use carb cleaner, petrol, cellulose thinners, etc. as degreasing agents. There are also some "ecologically friendly" cleaning solutions which don't contain VOC solvents. I have tried these and they didn't work so well on heavy build ups. If you find a really good, non-VOC solvent cleaner let me know.
Lightweight dirtiness can be cleaned up with Autoglym Engine & Machine Cleaner or one of the various other products of the same type.
Those of us with older cars have a slightly easier ride here. For us we just need to pop a rag in the carburettor and tape a carrier bag over the distributor and that's pretty much us good to go. If you have a more modern ride which has electronics dotted liberally about the engine bay then you are going to need to remove these or protect them in some other way.
Jet wash away!
Going right under the car is optional – but a good idea after winter to get rid of the salt.
Once cleaned a light dose of Autoglym exterior vinyl treatment will add some lustre to your hoses, looms, overflow tanks, etc. Some people just squirt silicon spray on for this. I'm keen to cut down silicon use where I can, it can mess up paint jobs something rotten.
Forums and resources:
Feel free to contribute any which may be helpful:
www.detailingworld.co.uk
– UK forum about detailing etc.
www.autopia.com
sellers of various high end products in the USA and a busy general detailing forum.
Www.meguiars.co.uk
the UK site for Meguiars detailing products. User forum as well.
Www.frost.co.uk
suppliers of glass polish, metal polishes and various other classic car useful items tools etc.
www.cetempolishing.co.uk/
- cetem polishing supplies
autogeek.net/
US based online retailer of detailing products
www.motorgeek.co.uk/
UK based site of same sort of stuff
www.speeding.co.uk/
online retailer of various car care and accessory products
www.autoglym.com/enGB/default.asp
– details of UK's most popular range of car care products.