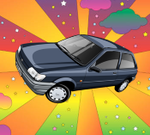 I queried this extensively with my insurance company by phone at lunchtime.
Things on TV programmes are not always what they seem. I remember Scrapheap Challenge stating that twin engine vehciles were illegal on the road and now everybody thinks that is true? Another TV myth. Checked that with VOSA myself and got it in writing.
The story on Police Camera Action may have been mixed up, misreported or missing the bit where it turns out neither of them were insured. Sadly these programmes are not "quality journalism"
I saw that. The real reason he wasn't insured was because the car itself had no policy covering it, not even one covering other drivers but not him. His insurance would only cover him on other cars if there was a policy in place on it. It's a misconception a lot of people have. Most domestic policies that allow you to drive other cars not on that policy need to have some insurance in place on it.