A bit more (slow) progress from the past couple of weeks and last weekend at Area52..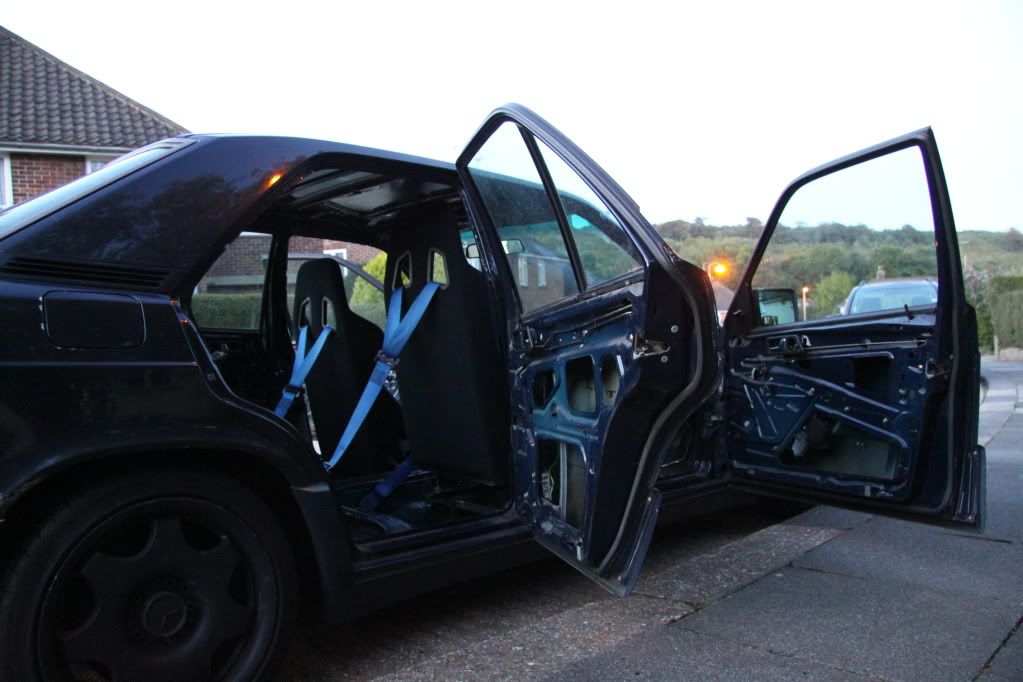 - Both bucket seats are now in - OEM front mounts used and sections of angle welded between inner sill & tunnel for the rear mounts. Drivers seat has runners (cos I've promised a few friends they can have a go) and risers (cos I'm short) - Passenger set is solid mounted.
- Harnesses fitted - original belts, pre-tensioners & loom removed (didn't blow myself up!)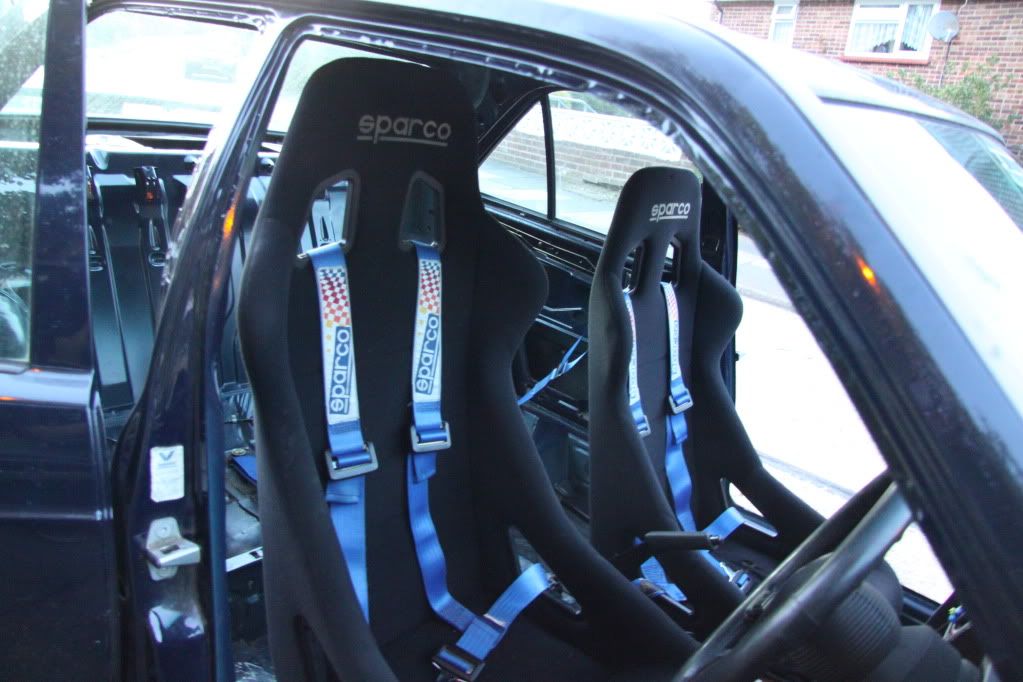 - Sound deadening / insulation mostly removed (bit left to do in 1 rear footwell & behind the dash when I take it out) WORST JOB EVER! (but surprisingly heavy!)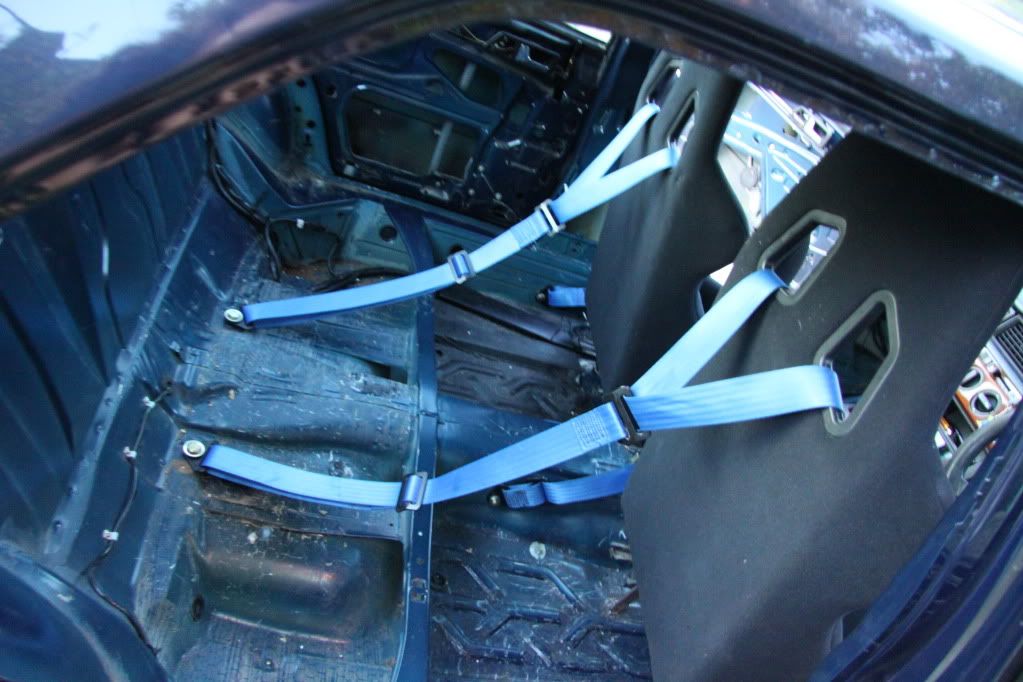 - Sunroof tray / runners / mechanism / motor / associated loom all removed - that was fekkin heavy! (& double-bonus being so high up in the car) I separated just the external tinwork from the mechanism & made a couple of simple brackets to bolt it back in, then sealed round inside & out with some old gutter sealant I had left over (from sealing gutters on my house!)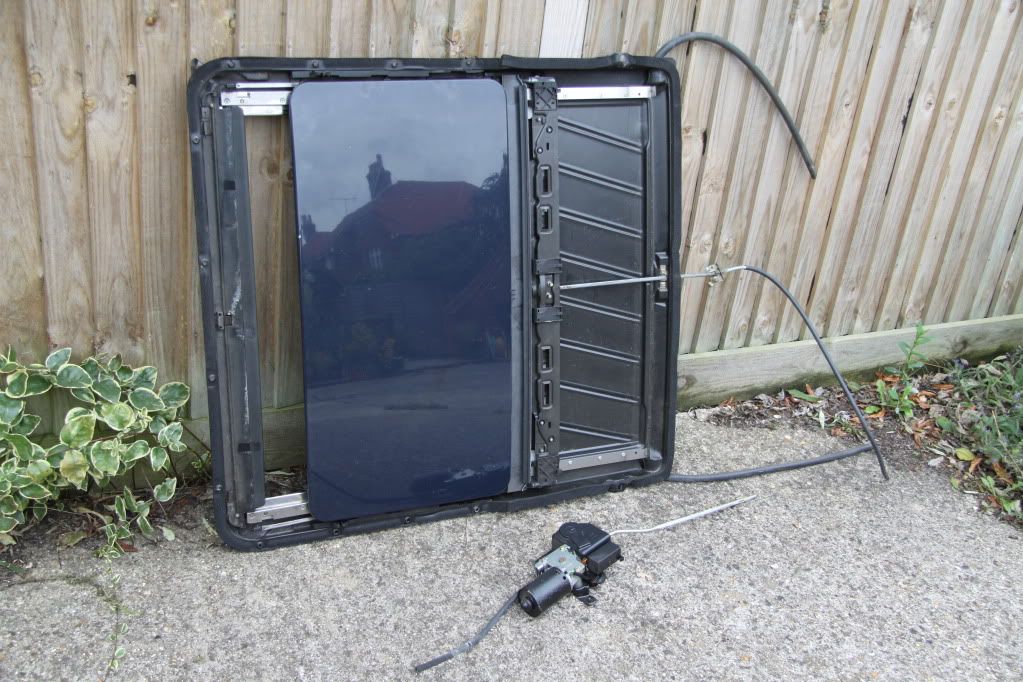 (woeful pic, sorry, it was getting dark - you can just about see the sunroof brackets.. )
At Area52 this past weekend I...
- Fitted some frankly ridiculous, tiny Carbon Fauxber mirrors from a kit car (the originals are massive and heavy electrically adjusted items - corresponding loom & switches removed too). Made up some blanking plates for the holes in the door and mounted the new mirrors to that. I think they look kool anyway!
- Moved the wiper rest position for some ultimate DTM-spec Y0! (thanks Rich for answering the question 'How do single wiper mechs work?')
- Removed the German-spec driving lights from the front splitter (I might use the holes to mount some air intakes / ducting to the front brakes)
- Bolted the front bumper / splitter back on (killed by lows while reversing 'enthusiastically' through a field in the Thruxton carpark) thanks Grunty for the hand with this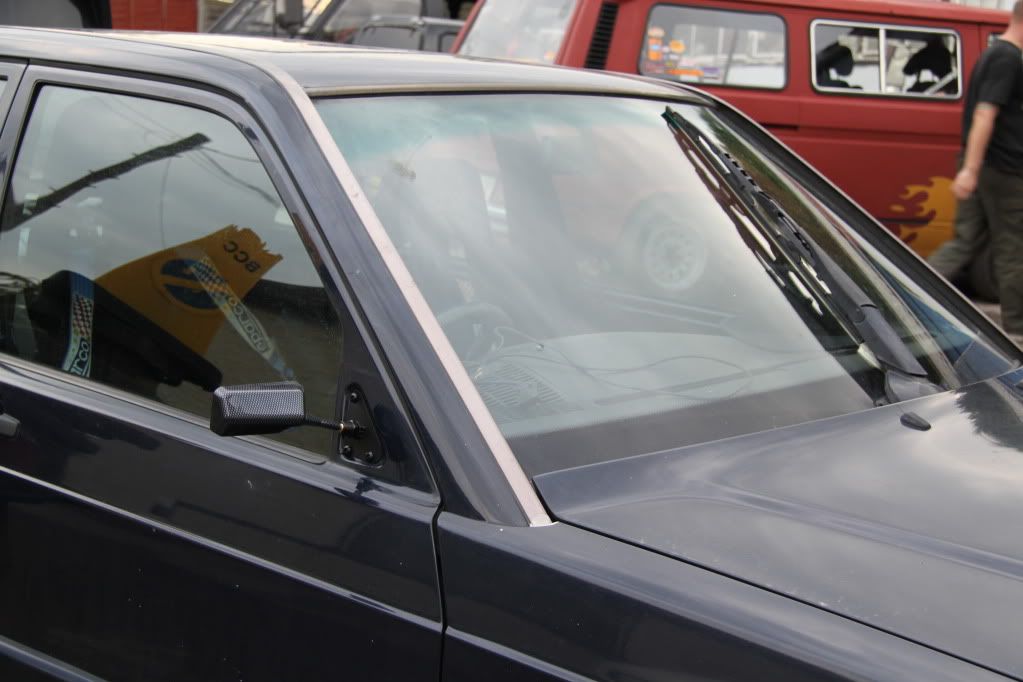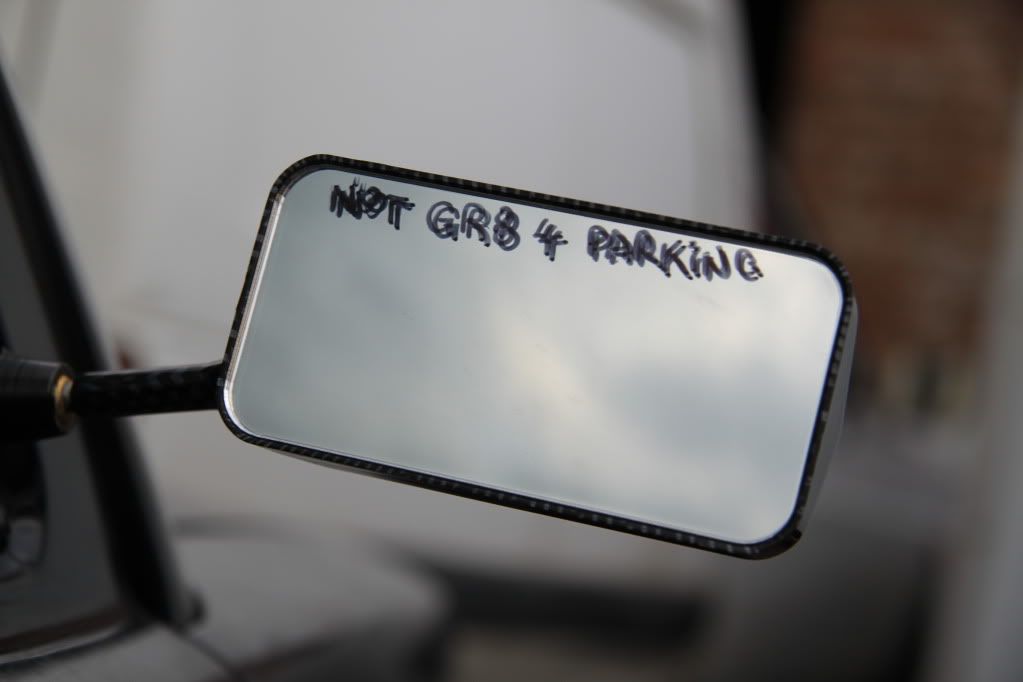 BiAS is a sharpie-wielding bumhead! ;D
That's about it for now - still
loads
to do!