Well, with these lovely summer nights, I've regained my mo-jo, managed to stay out the pub a bit and crack on with the Vitesse.
To celebrate this I thought I'd share a little progress with you.
After mashing the gearbox at Santa Pod last year the old gal has been layed up and quietly disolving as only BL tin does.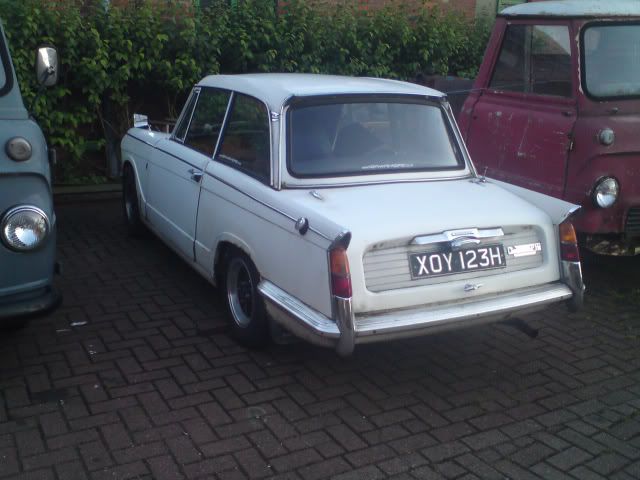 So, old gearbox stripped out (in anticipation of the type 9 conversion), I ripped out the carpets (won't be needing them again !) and attacked the floorpans with a wirebrush and found them to be in remarkable good nick !
A coat of paint later;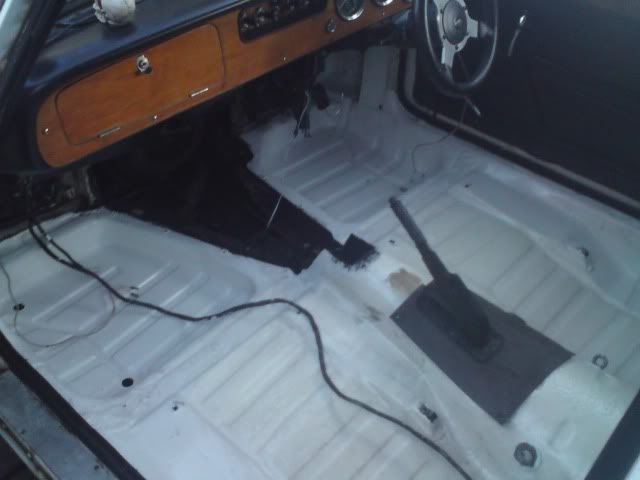 Then onto the bonnet.
Last year I managed to find a very rare fibreglass front end for the Triumph, but it was a bit rough round the edges. (Legend has it they were made in very small numbers by Honeybourne but they never admitted it !), so out with the 'glass and filler.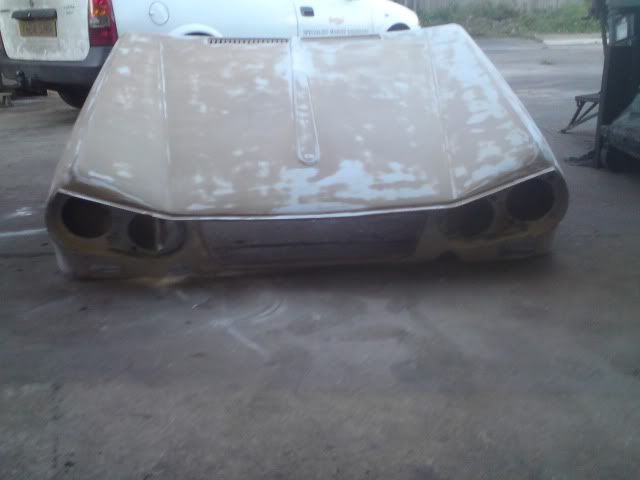 That should save a shed load of weight and no more tin-worm !
The engine is due to be replaced with this one which I have been working on for over 12 months now.
Block is bored +0.020". New flat top pistons. Crank, flywheel and front pulley have been lightened and balanced.
Final spec will also include flowed late spec 2500 head, lightened/balanced 'rods, flowed inlet manifold and 6-2-1 exhaust manifold. Carbs will be either HS6's or the pair of HS8's I have lying about, along with a fairly lairy camshaft which I have yet to aquire ! Oil cooler will also be fitted, possibly front mounted.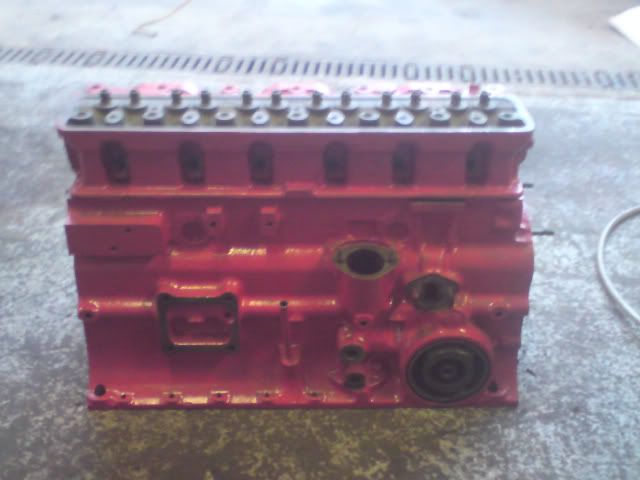 p.s. it's actually painted RED not pink, it just looks that way on the photo !