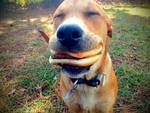 Just been reading a post that says the Mt75 is a shorter box than the type 9 - maybe that would be a better swop?
IIRC fords use the same bellhousing, so the same adaptor would work???
No.... MT75 nearly all have bellhousing cast in a unit with the casing. The T9 has a bolt on bellhousing and the adaptor plate is used to adapt the gearbox to the Triumph bellhousing. You can buy casings without bellhousings for the MT75 gearset but they're not cheap....
As mentioned before you can shorten the remote on a T9 fairly easily. You remove the tailshaft housing and carefully saw off the remote. You shorten the link tube as much as you dare (about 65-70mm is possible). The link rod is shortened by exactly the same amount and a new hole drilled for the roll-pin which must be in exactly the same plane as the original hole. Weld remote back on further forward and reassemble...
Nick
Edit: I used an ex-Supra W58 which fits quite nicely but is alot of work if you are too mean to pay for a bellhousing kit. Some more info here under special interest projects
www.triumphowners.com/registry.cgi?section=triumph&vehicleID=574&i=0