Ive had these kicking around now for sometime but truthfully I'm not going to be needing them for a while!!
Set 1, 6x14" , 4x114pcd LM`s, Groovy looking 5 spoke alloys, in a generaly reasonable condition,although there is some corrosion to the laquer, fitted with 2 no excellent 185,70,14" Courier Champion tyres and 2 no, barley legal 196,65,14" tyres.
£45 collected from me in swindon.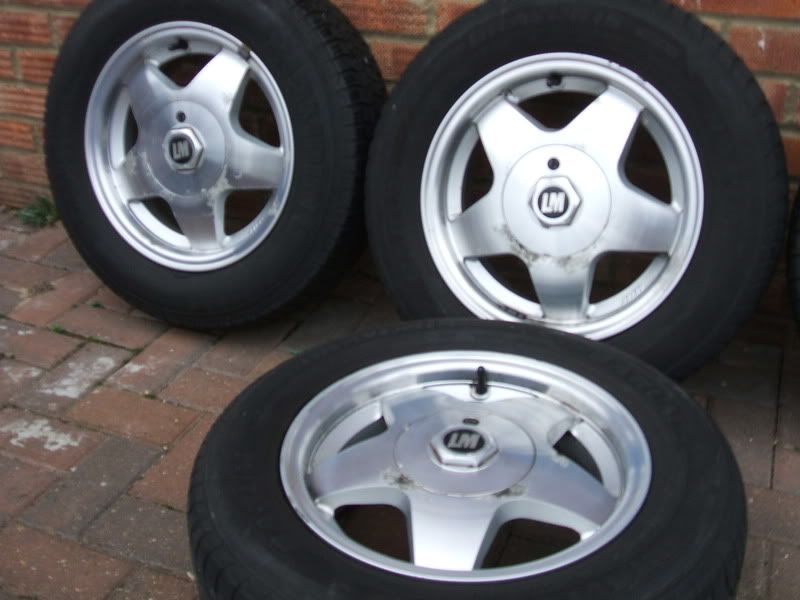 Set 2 7x15" 4x100pcd et35 unknown make chrome alloys, reasonable condition but the chrome is a little flakey in places!!
£40 collected from me in swindon.