By popular demand, heres how I did them!
You will need:
- 1x 8'x4' sheet of polycarbonate (makrolon or similar) 1 to 3mm thickness
- 1x 2mm aluminum sheet
- 1x roll of vinyl (colour of your choice)
- 80x stainless dome head M5 blots
- 40x M5 Rivet nuts
- Some old card or something
About 6months, an assortment of curse words, oh and some 'Assorted tools' might help too
Method:
Right first off you got to decide how big you want them so stick the wheels on and 'eye it up' (there's a lot of eyeing up involved

)
Mark on the car roughly where you want the arch to sit. Decide how far down you want them to come etc etc. (dry wipe pens if your keeping the paint!)
Get some old card and sort of 'guess' what shape they need to be, (Hint: they will probably look something like mine!) Once you have guessed the shape offer it up and adjust as necessary until it looks like you want it and butts up to the car nicely. Leave them wider than you need to start with, you can trim them later
Now transfer from the template onto the poly sheet (I used 1mm, id say 2mm would be 'ideal' and 3mm would be 'possible', its got to be poly, not 'Perspex'. Although I bet there are other materials out there that would do it poly is the only one I could find in stores at work!

)
So cut them out! Once you have cut them out you have the think about fitting them on.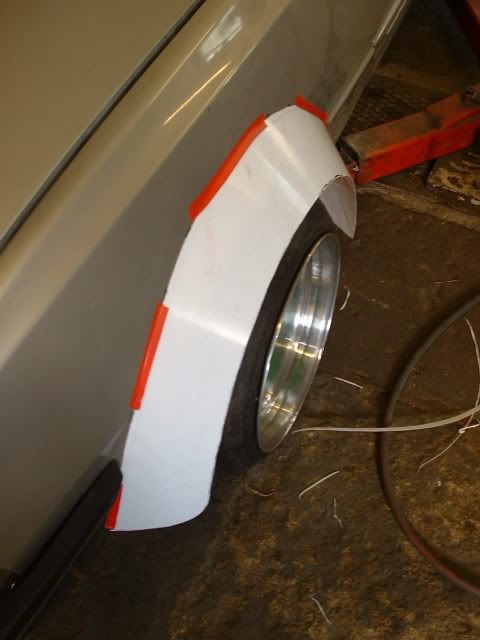 To fit them cut the ally sheet into strips about 15mm wide and then into lengths about 45mm long. Drill 1 hole 10ishmm from the ends and then bend the other end over 15mm from the end to make little brackets
You will probably need about 40odd brackets but make 50 as your bound to balls some up somehow. Make the bend about 120deg to start with, you can adjust is as you go.
Now using you eyeing-up skills again tape the arch to the car where you want it and then position some brackets in a sensible place marking through the holes in them.
Take the arch off again and drill and place rivet nuts where you have marked. After you have put the rivet nuts in you can bolt your little brackets to the car!
Then once more offer up the arch, As the plastic is clear you can see where to drill through for the other bolts (good innit!) Drill and tap M5 in the brackets (yes engineers 2mm is not deep enough for a M5 thread but it sort of works OK!) then remove the arch and open the holes out in it to 5.2mm for clearance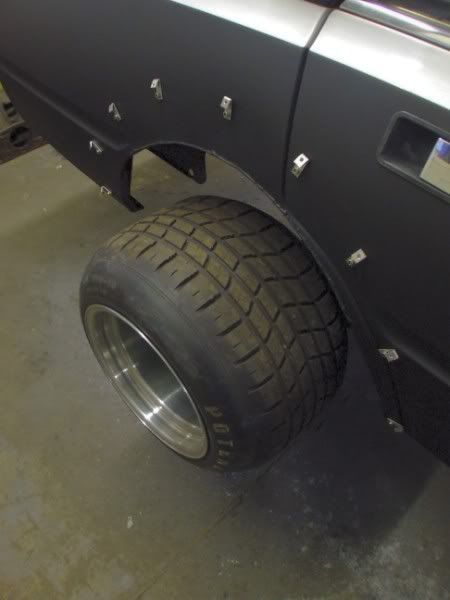 By now you should have an arch. Trouble is its clear!! Now you my like this but you probably wont as it will show up the abomination your bound to have made fitting all those little brackets on. You can't really paint it unless you have silly flexible paint so use you vinyl you should have acquired by now and cover them.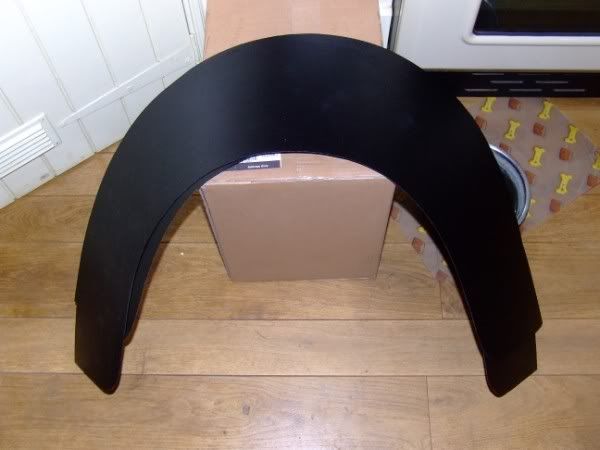 Then all that remains is to bolt them on and maybe trim them a bit if needs be!