Reluctantly selling as spares or repairs.
Recently went in for pre-MOT checks and needs some TLC to get back on the road.
Quick breakdown on the spec before the sob story.
1990 3 door shell, originally a 1.3 4-speed base model.
1.6 driver engine fitted, on a weber 32/34 DMTL manual choke.
A little under 180k on the clock, less in reality as the clocks are from a donor GTI.
Bodywork is a bit rough, pictures look better than reality.
It had new wings at some point that aren't paint matched very well.
Sills have had welding in the past, but the rears need the back corners patching for MOT.

Runs and drives for test & loading purposes, but fails emissions & doesn't idle 100%, think there are some vac leaks or a leak somewhere on the carb base. It drove well to the MOT station, quicker than I remember!



Interior is somewhat mismatched and rough - crucially, there's no stereo.
Its SORN with no MOT so needs trailering away.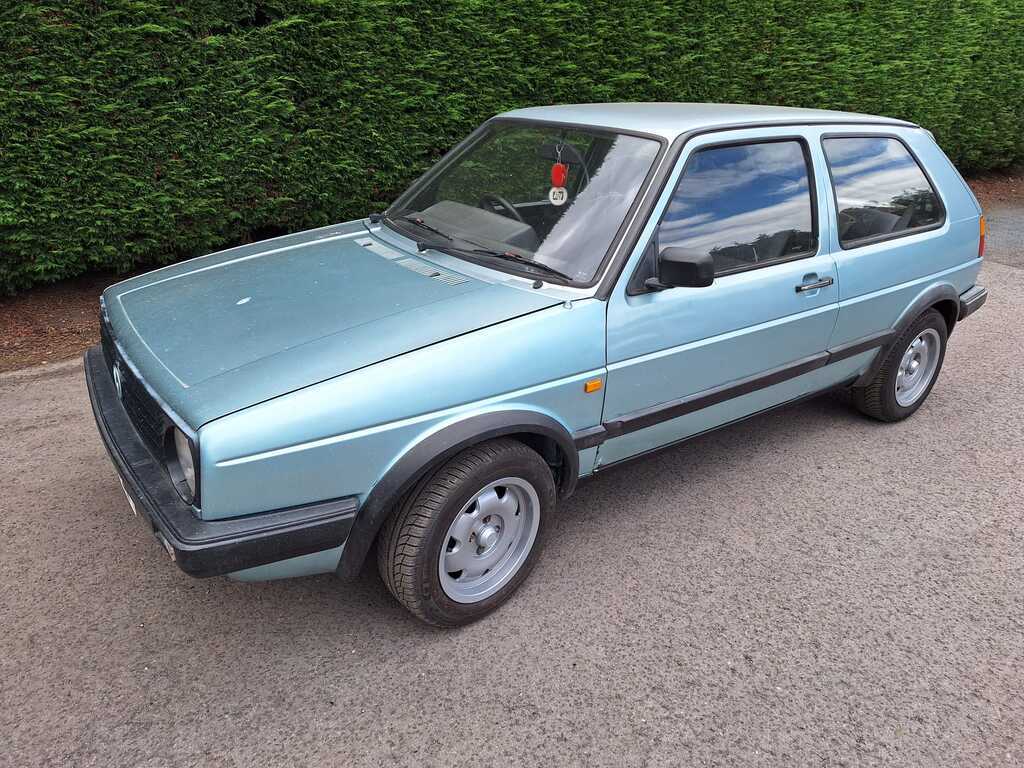 I first bought this car probably 15 years ago as my first car. I put a lot of love into it and did a lot of the original work - broke a GTI for the interior, g60 arches, got a second hand 1.6 engine, ran the car for a couple of years. This is why it jumps from 105k to 177k in the MOTs. It seemed to have gained, then lost a few miles since then, but I'd estimate the shell is on around 120k and the 1.6 engine similar.
I went off to university and was persuaded into selling it around 2014 by an ex and stupidly did that - figured I'd never see it again.
I saw the odd picture here and there as it passed through a few owners, then lost track of it for probably the last 5 years, until I saw it pop up on eBay last Christmas. Drunkenly bought it, as it had an MOT and nostalgia on its side.
Realistically after sobering up and getting it brought up from Devon - I have two other projects infront of this and no time to put the effort in it needs. It's sat in storage since January, i've got it out and in for a check over to see what it needs for MOT (sills welding & carb sorting), and hopefully someone else wants to save it.
£1500 ono, can come on steels for less. Based North Lincolnshire.