2016 Fiat Dodlo
I had an issue this week where the wiper refused to work when starting the van on my driveway. When moving a few metres they worked. At one point they stopped working over a bump and they seemed to be far worse when reversing. I also felt like the van was rocking with them moving, but couldn't fathom a reason for a connection. There was also a clonk when going over some speed bumps and I was wondering if it was pulling mildly to rathe right and planned to check if a tyre was a PSI or two low. No real reason to connect the things going on as I'd done about 250 miles the weekend before with no problems.
It was the strut top. It had pushed through and was touching the wiper mechanism. This explains the knocking noise which developed at the same time (thought/hoped it was either wood in the back or the undertray) and also why the wipers failed more when reversing (caster change).
First side took longer to replace as I lost a nut, which was on top of the brake reservoir... 🤦‍♂️ but the second side took 45 mins from wheel off to wheel on. Plus, Monroe parts from GSF were £35 each.
I'd call that a win. Anything not involving chasing electrical faults is always a win!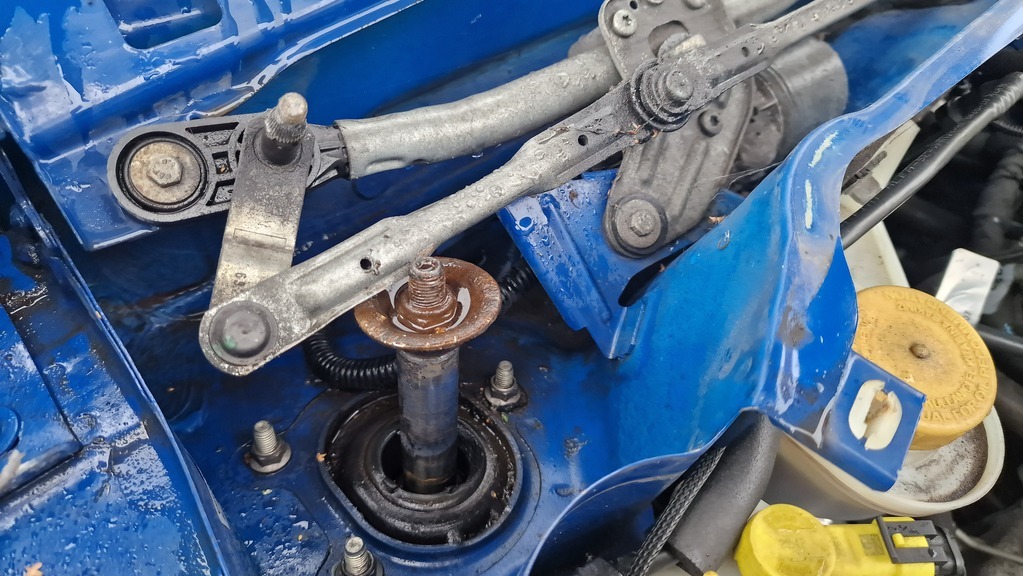 And the van at Mallory Park this year.