MOT Pass.
I guess they are functional, but man they look rubbish.
I remember shocks not costing a lot.
Buy one, get one Free.
You will see the right one actually lost its lower cuff section, hanging down below.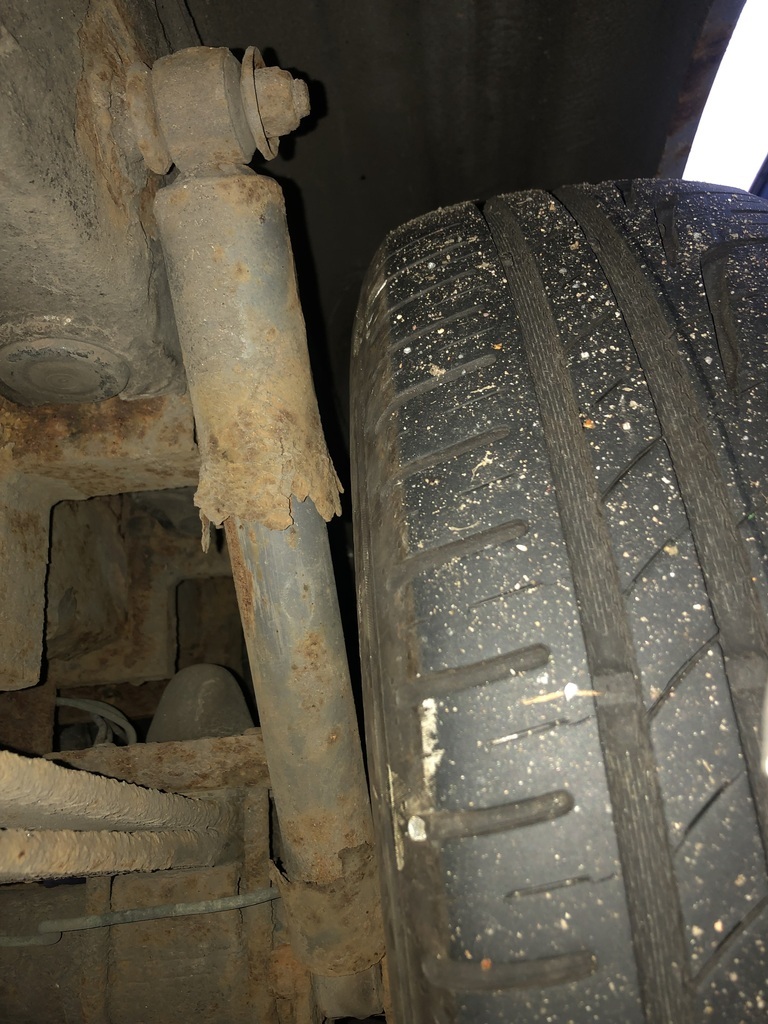 Looking at three online shops, local to me, so collection easy and an EBay advertisement the prices range a bit.
Are these very specific to the car, or is there anything out there made for some random Korean econobox that would be the actual same item, priced at a chunk less?
I noticed the Mk3 newer Caddy shocks are advertised in the low £30's