Evening all,
My 3.9 V6 Dodge failed its MOT rather drastically today...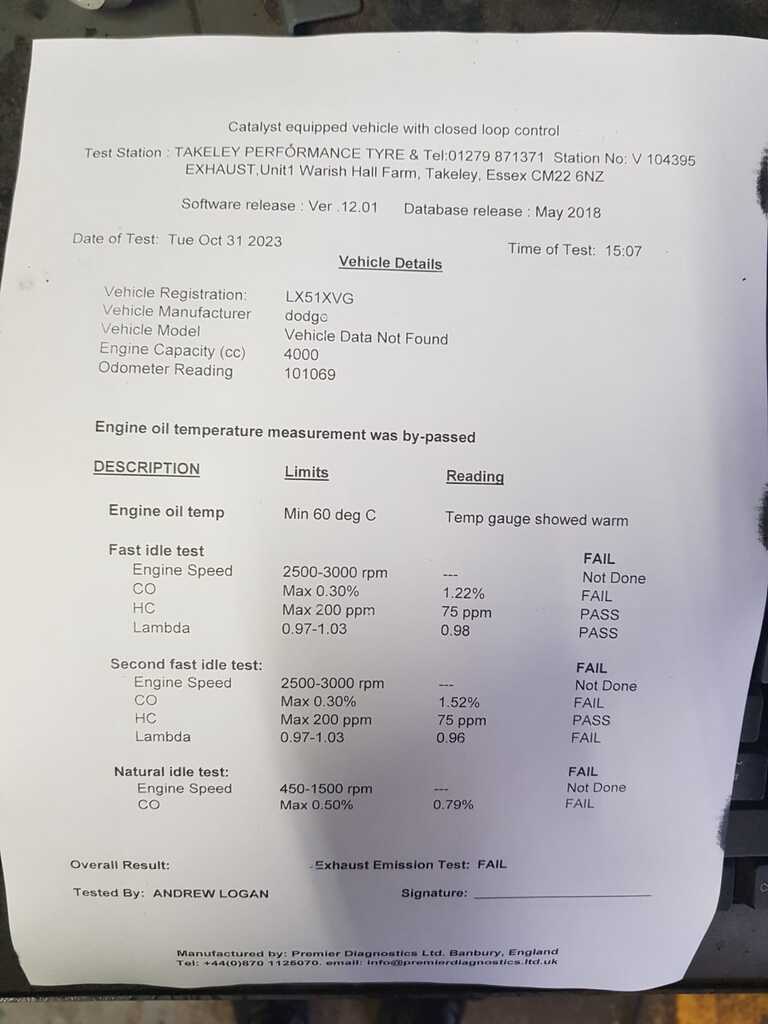 Not even close to passing.
It failed a couple of months ago, and the OBD flagged a P0155 - bank 2, sensor 1 o2 sensor fault.
Replaced that and it failed even more drastically today 🤣
The P0155 has returned
So I went out and did a good Eyetalyan tuneup (10 miles at 50mph in 2nd😁) took my little computer and did some data logging which I'm hoping someone can make sense of:
At cold the voltage cycles are as below.
02s11 cycles 0.84 to 0.06
O2s12 cycles 0.78 to 0.12
O2s21 cycles 0.86 to 0.06
O2s22 cycles 0.76 to 0.72
When warmed up all cycle 0.74-0.82 (which is definitely rich) except O2s21 which is still sending wacky voltages from 0.3-0.76 volts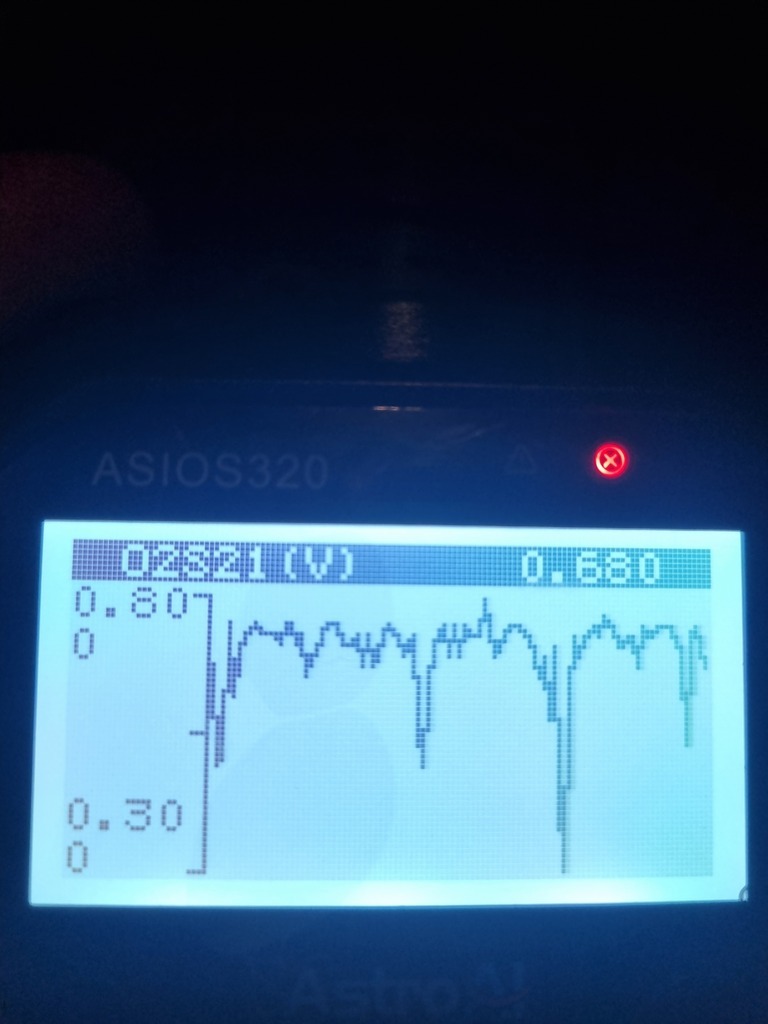 Short term fuel trims confirm the rich running:
SHRTFT11 0%
SHRTFT12 99.2%
SHRTFT21 0%
SHRTFT22 99.2%
EDIT: Or not, B1S2 and B2S2 are downstream of cats and will always show 99.2% apparently, and aren't relevant. So I think these numbers are actually healthy?
Coolant temp sensor seems accurate, showing 205 Fahrenheit when warmed up.
Is the new o2 sensor a dud? Could this be causing the rich running? All thoughts welcome 🙏