1988 Austin Maestro 1.3 City X, four speed manual, A+ series.
Location: Maidstone, Kent
Price: £950
Mot: a full year!
Mileage: 183,000 (and counting, slowly)

NOTE: this car is in daily use! I am also continuing to work through the last few little jobs and will update this advert as I complete them. This advert is to hopefully find a forum buyer who understands what this car is about and isn't expecting the moon on a stick and will, hopefully, pick up where I've left off and continue to have fun with it. If it sells before I've finished the jobs I want to finish that's fine, if it doesn't that's disappointing but also fine.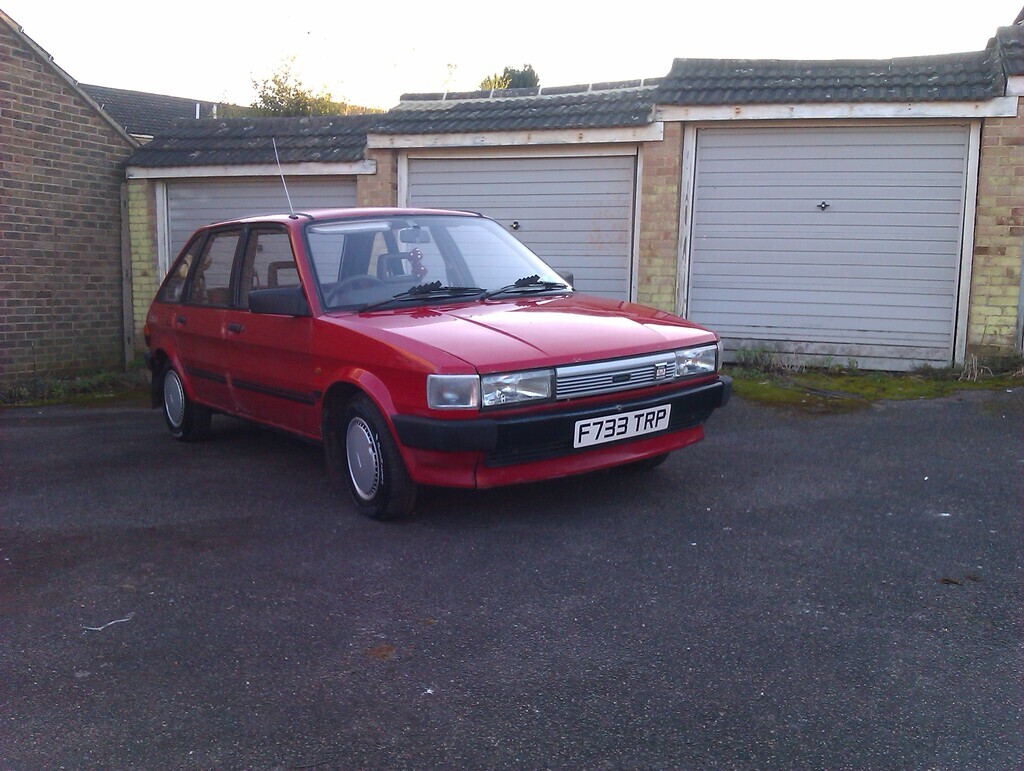 As seen on Youtube! Playlist below:
Bad points first, so you know what you're getting into:

Welding - The tailgate screen surround is rotten and I think it leaks a bit. A repair panel is provided with the car, this is one job I shan't be able to do.
Sills - Both outer sills have had various patches over the years, including a couple I did this year for the MoT. Far from rotten they would still benefit with being replaced in the near future so you don't have to keep patching them.
Paint - Shagged. It's red so most people don't notice and Mazda Classic Red (a couple of cans are included for you) is a reasonable match to the original Targa Red if you want to blend in to tidy things up
ICE - original head unit radio still works but the tape deck just clicks. I'm told this is a plastic cog in the mechanism that needs replacing and is a common issue
Dashboard - super cracked and manky looking BUT a far better one is provided! If I have time before the car sells I will fit the better one.
Oil leak - it has a couple of minor leaks that I've not identified, but then it is an A+ Series so if it's leaking it just means you know there's oil in it.
Radiator Fan Switch - for some reason, possibly poor parts quality, it goes through radiator fan switches. There is a jumper cable that can be fitted to keep the fan permanently on between replacement switch orders so it doesn't overheat.
Driver's door - top hinge pin is sloppy
Gear change - sloppy. Gear linkage from a lower mileage car is provided, as well as some brand new gear linkages.

Now the good stuff. I've undertaken a steady stream of improvements and put more time and effort into this car than it's worth because it's been fun and you get to benefit from that. It has had, in no particular order (and what I can remember without checking):

Radiator
Thermostat
Tyres - new Uniroyal Rain Expert 3
Front brake discs and pads
Headlights
Headlining
Sunvisor fabric (commonly rotted out by the sun, as mine were) in the same fabric as the headlining
Really nice interior from a Special trim to replace the original grey nylon
Many, many period 90s accessories some of which are original and some are new
Both rear arches have been replaced in steel
Door bottoms have been repaired. Need filler and final paint to make smart to whatever standard you want it to be.
Fresh oil, filter, coolant, spark plugs, spark leads, and wiper blades to front and rear
Alignment
New exhaust downpipe
Rocker cover gasket
Undersealed all the bits that have needed it
New digital clock
New fuel and temp gauge pack
Heater controls freed off
Replaced bumper corners
Repaired door mirrors
Replaced steering wheel
Replaced steering column shroud

In addition to that, I've also replaced damaged parts of the car with better ones including a front wing, the bonnet, and the front lower plastic grille.

I have a full set of factory style speakers to fit, the aforementioned better dashboard, a recoloured centre console and front door bins, another new fan switch to fit and a coolant change to do at the time of writing.

The car also comes with some spares, I can't list those off the top of my head so you'll have to wait for me to dig them out and catalogue them properly when I do the up-to-date photos.

To drive, it's about what you'd expect for a basic 80s hatchback. It's not at all fast though you can get a surprising shift on if you hold the gears a bit. It handles better than you'd expect given the skinny tyres and slightly ungainly looks though the steering isn't as fast as it could be to really take advantage of that, this is balanced out by the fact it doesn't seem to want to understeer like say a Saxo or Corsa B can. Fuel economy is mid-20s around town, low-30s on a run and it is unleaded friendly. A couple of oil changes and a tune up would certainly help with this, the oil is quite dirty because I suspect the car hasn't been regularly serviced for a few years before I got it. Brakes are reasonable, they are servo assisted just remember you don't have any ABS and pay attention to your stopping distances and you're fine. Heater is really rather good too, air flow from the vents on really hot days could be better. Interior does have a couple of squeaks and creaks due to the age of everything though nothing out of the ordinary. Visibility is really good and it's pretty easy to park and it's about the same size and proportions as a modern city car so other drivers actually see you.

This is a car that's ideal for things like Radwood and Festival of the Unexceptional. It's a little nostalgia machine and recieves a lot of positive comments and smiles in a way I never expected a Maestro would. There's a lot of really good club and enthusiast support and most service and mechanical parts are pretty easy and cheap to get. Some body panels are hard to find now, especially tailgates.

I wouldn't recommend restoring this car, instead I'd recommend just using it and enjoying it for exactly what it is. The thing has survived 35 years and 183,000 miles and has barely ever been off the road during all of that, it's longest periods of inactivity appear to be the death of its first owner and the time it took me to repair the rear arches. Reliability, therefore, is something this car just does.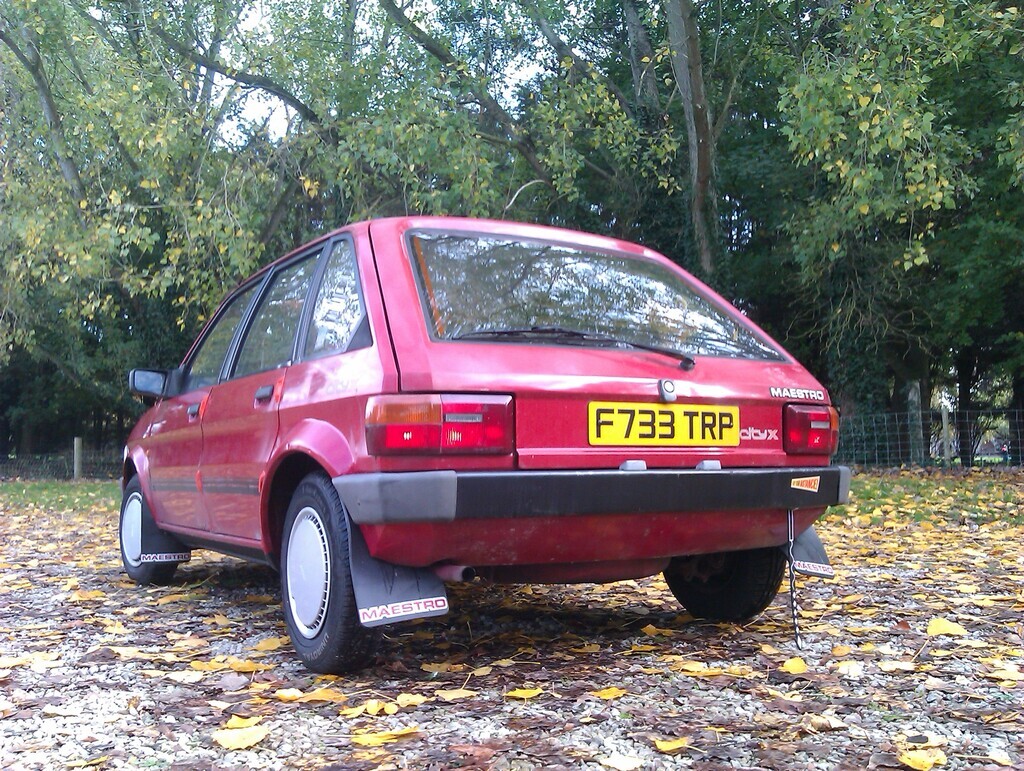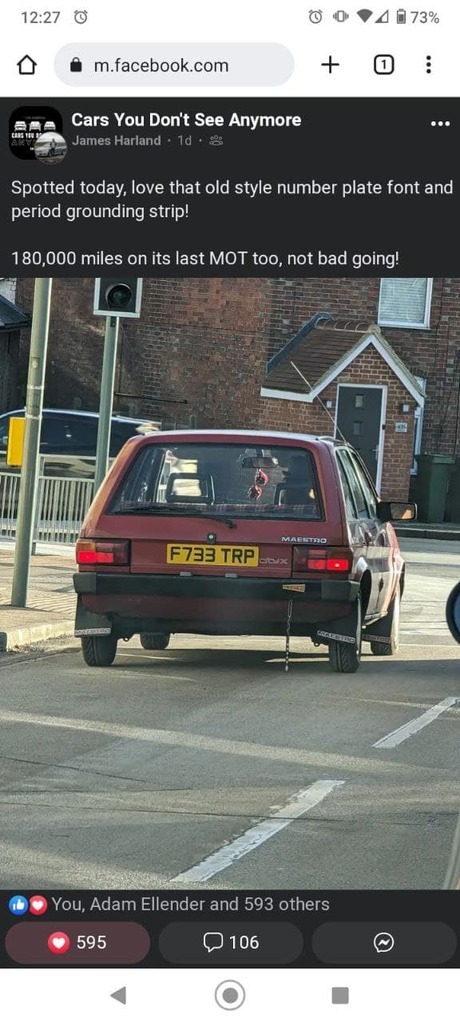 Honesty is my policy and I have nothing to hide, I'm sharing the details warts and all for you. I will update this ad with newer photos and a complete listing of the spares that come with it as soon as I have chance. Because of planning for the house move and my work commitments, I'm spinning a few plates at the moment and this is one of them. Viewings are welcome, all I ask is that you don't mess me about.
I'm not interested in part exchanges or swaps. I don't particularly want to haggle on the price. This is a sub-grand classic insurance friendly car with a full year's MoT that you can drive away no bother as long as you like life in the slow lane.
Happy to answer any questions, please leave a comment here or DM me and I'll get back to you as soon as I can.