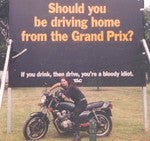 As an example with my house we own the path to the neighbours back gate, they don't know this but we do as its clearly marked on the land registry plan. How they didn't spot this I will never know but I suspect its because they just didn't look. If I was looking to buy their house as soon as I saw that I would pull out as someone else owning your access with you having no rights over it is a recipe for disaster in the future if you have a bad neighbour.
You may find that in your neighbours deeds there will be a right of access given over the route marked xyz - it's not forced to be on your paperwork, especially if the property has been subdivided or subject to multiple changes.
The "new" Titles held by the land registry don't always include all the information that can be found on the original deeds. Especially for fences, boundaries etc. I know our deeds have several covenants on them that aren't on the land registry information, such gems as not keeping poultry or running a piggery nor allowing the house to be used as a place of business - IMO this is a biggie with more and more people working from home - it's also quite a common one to find.
I did download their deeds to check before we bought the house and there is nothing on there, its a fairly new estate (circa 2000) and so its probably just a discrepancy between what the legal people setup for the developer and what they actually built.