It's time to clear out.
First up is this 1986 BMW M635csi Project.
It is #411 of the 524 RHD cars made. It is Zinnober red with black leather interior, and has only covered 108k miles.
This has been in storage for over a decade - call it a barn find if you like as it has plenty of dust to clean off. Every part is included - all of the trims, lights, skirts etc are all there for it - except for front wings. Front bumper isn't pictured but is included. Wings will need to be sourced - still available from the dealer. Original wheels were missing long before I found it, so it's now on some space-savers to roll it about.
It is a runner but no chances are being taken with the M88 Motorsport engine as it hasn't been turned over for many years. It will want a full overhaul right away, but at least it is known that no rare parts will have to be sourced.
The bodywork has some typical E24 issues (see pictures) so expect a hefty bill from your bodyshop. Unfortunately this includes a rusty patch on the centre rear of the roof that some bodger had covered with filler and paint. This will need extensive surgery to repair.
This is by no means an easy weekend resto job - this is a serious undertaking, but very worthwhile. It is not quite a basket case. It is a chance to get your hands on a reasonably good mileage extremely rare car that has been dry stored for a long time and has no hidden surprises, and no difficult parts to source. Even the battery box trim is still there (despite several vultures trying to acquire it over the years).
It's located near Dungannon, Northern Ireland. Price is £15,995 firm. Viewing highly recommended; timewasters will not get any leeway.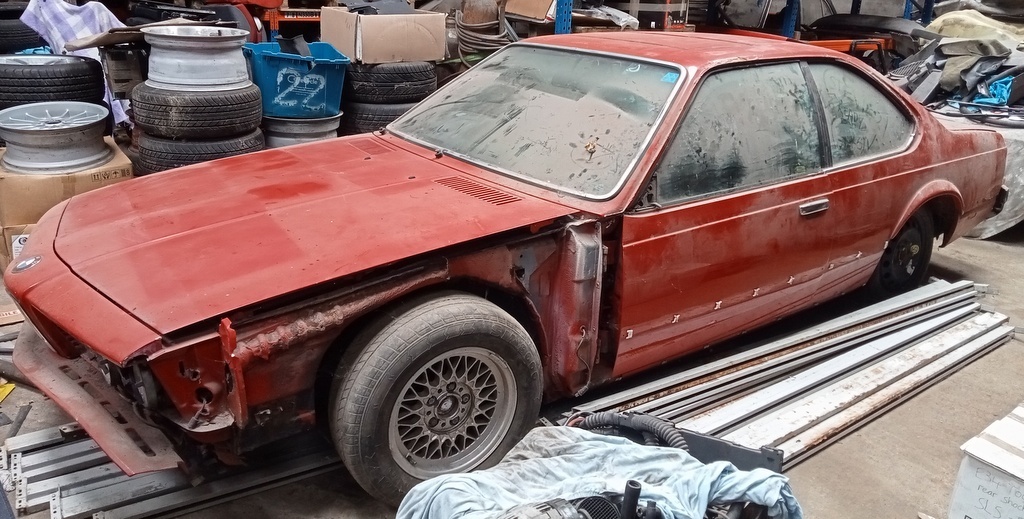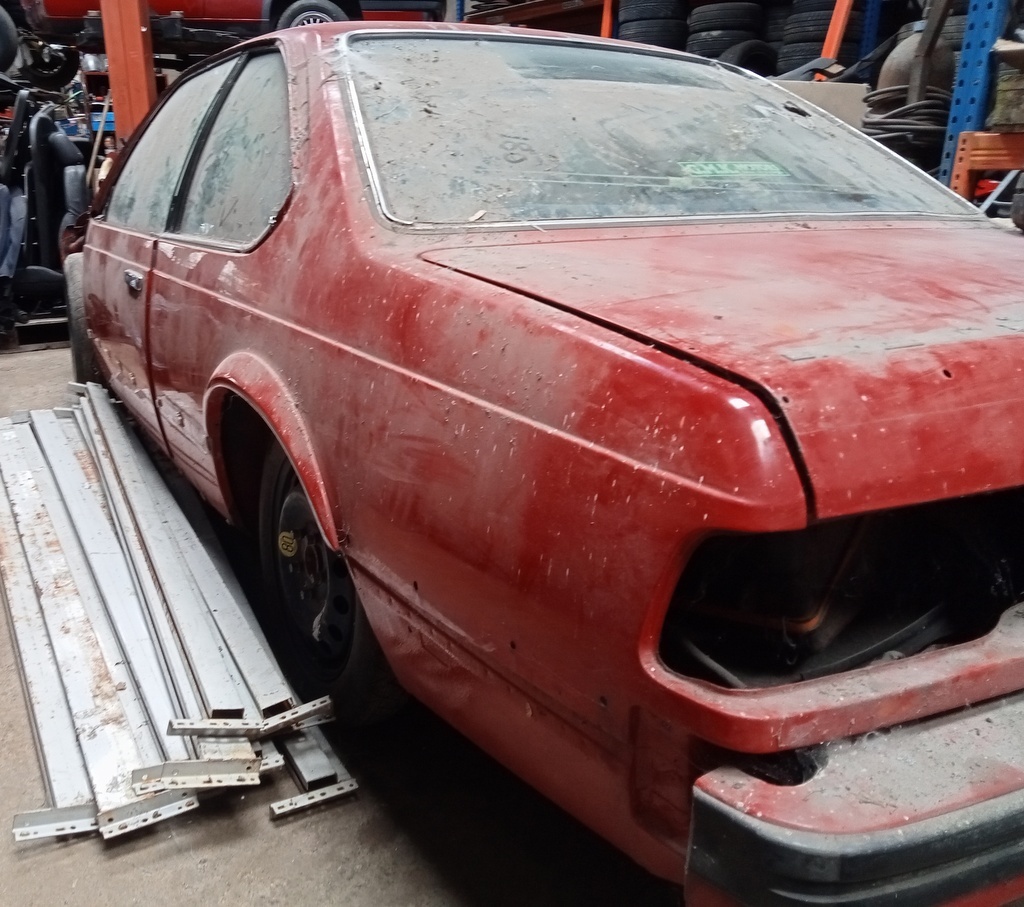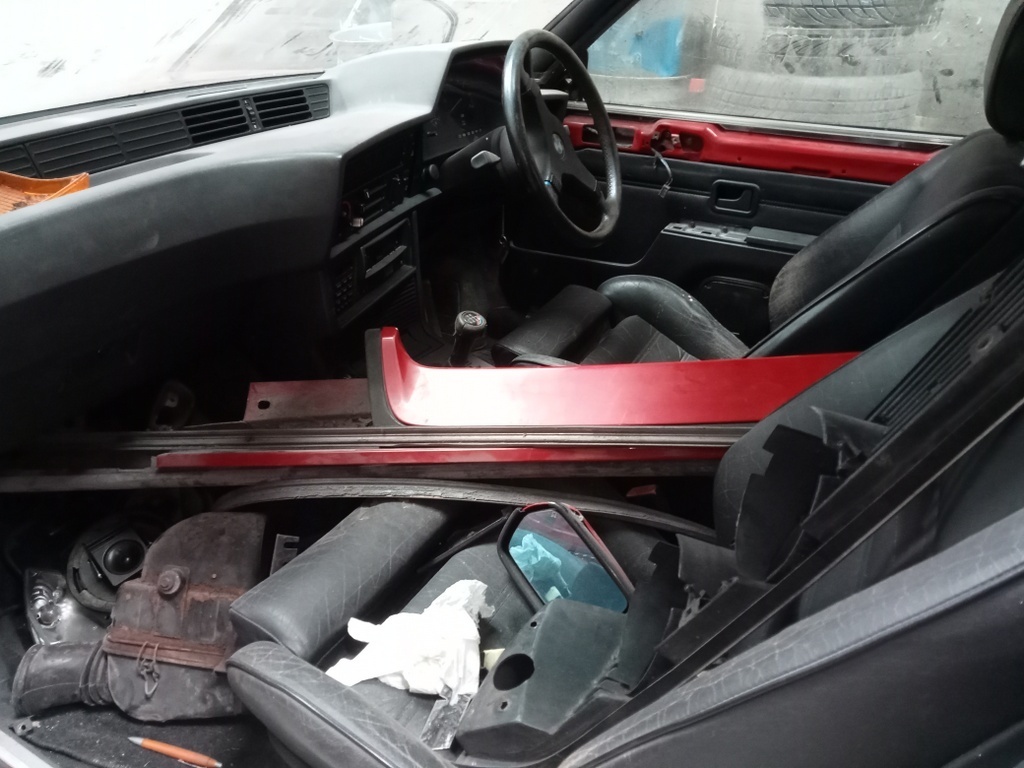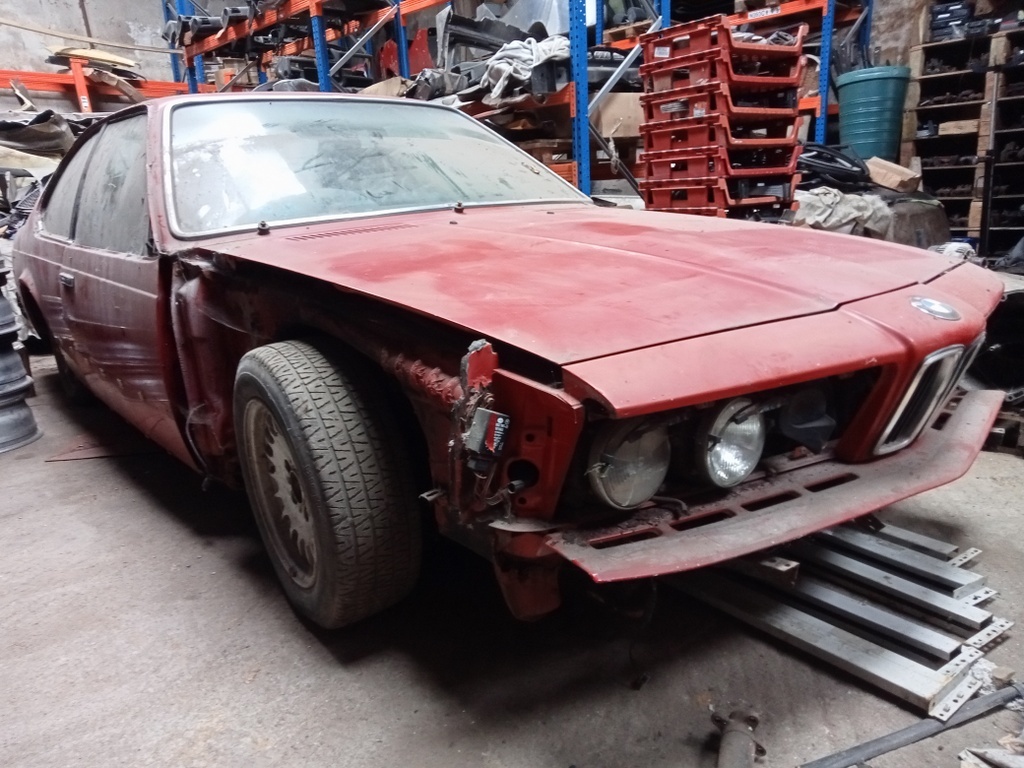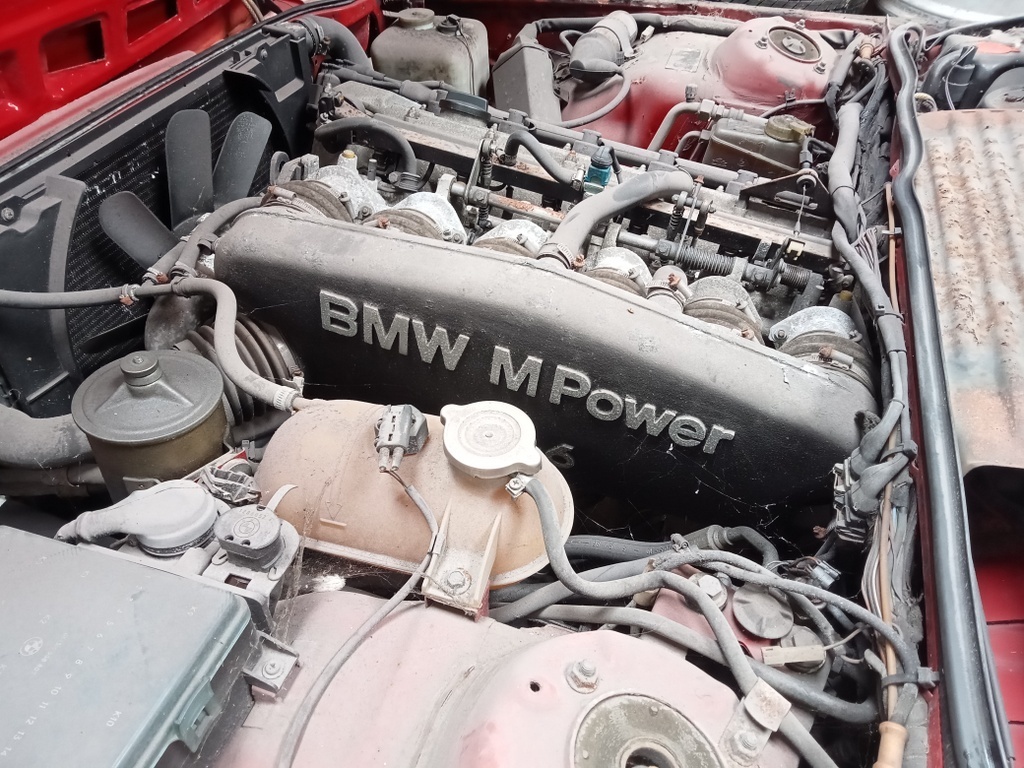 (loads more pictures available)