Background
This is the advert that I never expected to write. I bought this car almost 20 years ago and thought I'd never sell it.
It's September 2003 and Muse, Seal Linkin Park are in the charts. I was 19 and I was looking at how I could take a Mk3 Golf GTI 16v ABF from 150bhp to 170bhp. It was reported that VW restricted the performance so as not to encroach on the VR6. Then it dawned on me – why not just buy a VR6? The search started and I found a one owner car, one of the last (registered 1998) with full VW history.
R885 EGN was registered by Dovecourt VW in St Johns Wood on 29/01/1998. I have a copy of the original invoice for £21,081.25 (£38,200 in 2023). I bought it in September 2003. The invoice states 62,000 miles but it was nearer 63,000. For most of its life the car has had the registration B16 MHT. This has now been removed and the original number plate is back with the car. The original dealer plates are included.
The car was my daily car until 2006 when I got a company car, so I just used it on weekends. I had it maintained by my local VW dealer (Citygate in Little Chalfont) for the first few years.
I then had some work completed by a local Mercedes indy before going to
The Phirm
in 2007. After getting to know Tim and Paul, it didn't go anywhere else.
Modifications


Over the years I made a few changes to the car:
Rare BBS Solitudes sourced. These look like regular BBS Solitudes but they have VR6 on one spoke per wheel.
Cloth interior swapped for leather
Sachs -20mm suspension fitted
Milltek exhaust
Ram Air induction kit
Pioneer head unit (DAB/Bluetooth for Spotify) and JL speakers
link to install on fitter's Instagram
The original BBS wheels and Sony head unit are included.
Notable History
In December 2016 the car went to West London Volkswagen (the large VW showroom on the A4 by the Chiswick flyover) and it was on display in the historic section until July 2017 (I can provide emails to support this)
In 2017 I spent around £2,500 tidying up any advisories / minor works and in September 2017 it had a clear MOT pass at 146,528.
In March 2018 it was featured in Classic & Sports Car Magazine for a hot hatch issue with a full photoshoot.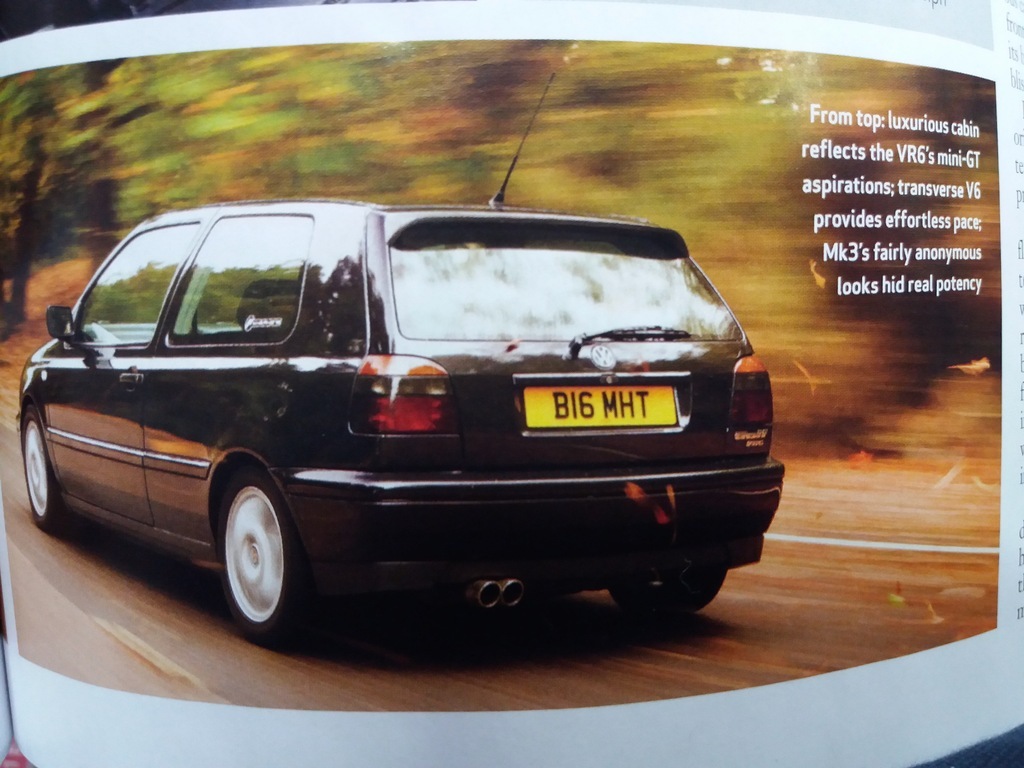 Recent History
The car was due to go the The Phirm in early 2020 for a service but then lockdown struck and I wasn't going anywhere.
I took it for an MOT in September 2020 and it failed as there was some rust on the driver's sill that I didn't know about. I got the car home and parked it up. In June 2021, I booked it in with Custom Restore in Wokingham to have the drivers sill replaced. The waiting time to get the car in for work was around a year and in July 2021 it was transported to Custom Restore.
I ordered parts from VW Heritage (driver floor pan, inner and outer sills) and anything else that was needed was made up by Custom Restore. Work on the car was finished this March 2023. I booked it in for a service and MOT with the Phirm (five-week lead time) and it got to them in April 2023.
Upon arrival, The Phirm carried out a pre-MOT check and found that there was now rust on the passenger side sill and floor. Their opinion is that it now needs the passenger side sill and a floor pan repair.
After 20 years, I've now reached the point now where I don't want to get the work completed on the passenger side, and I'd rather sell it as is. I never thought this day would come, but I think it is time to part ways.
When I bought the car I couldn't believe that I had it. And it has always maintained that magic for me.
History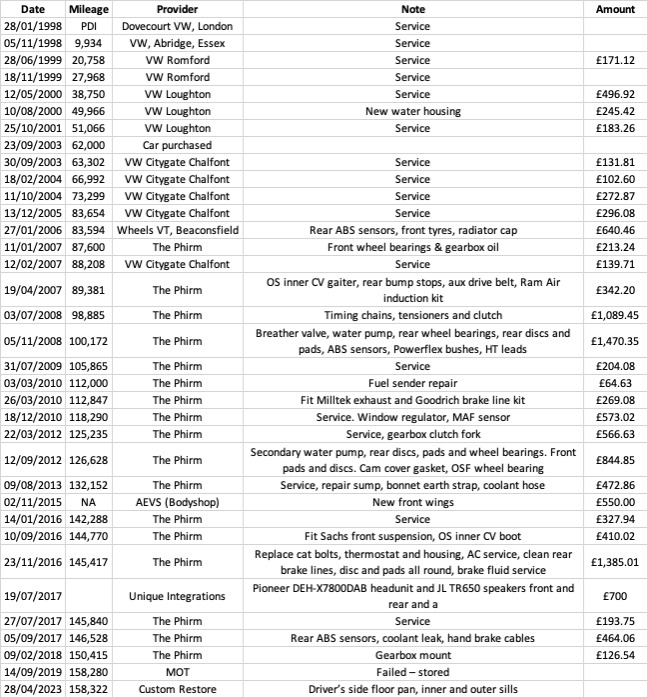 Pictures


Work completed by Custom Restore.
Upon arrival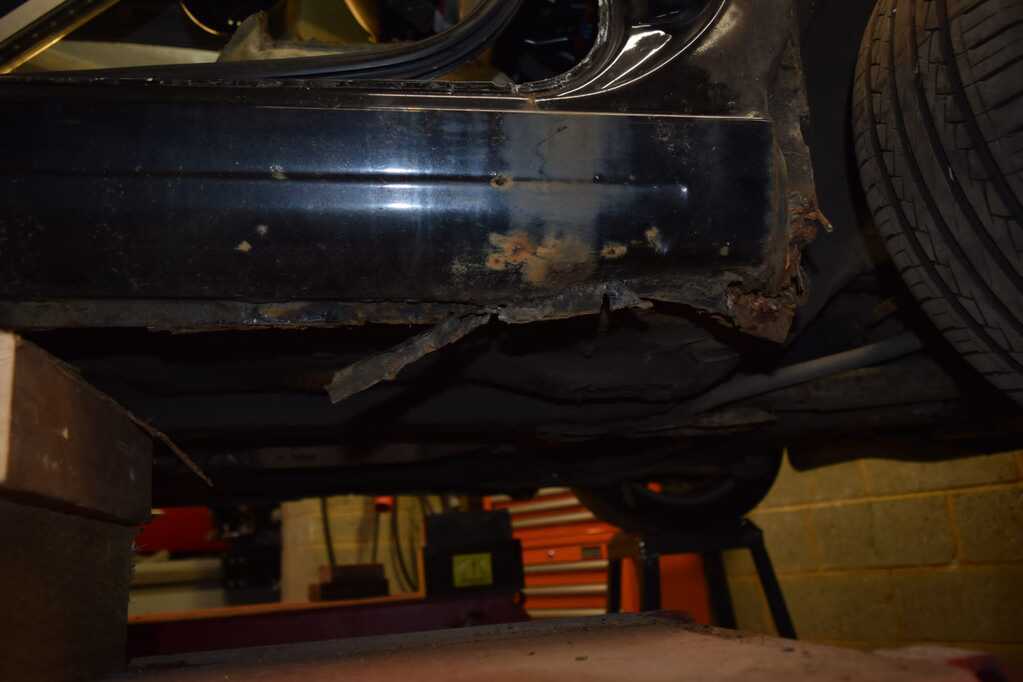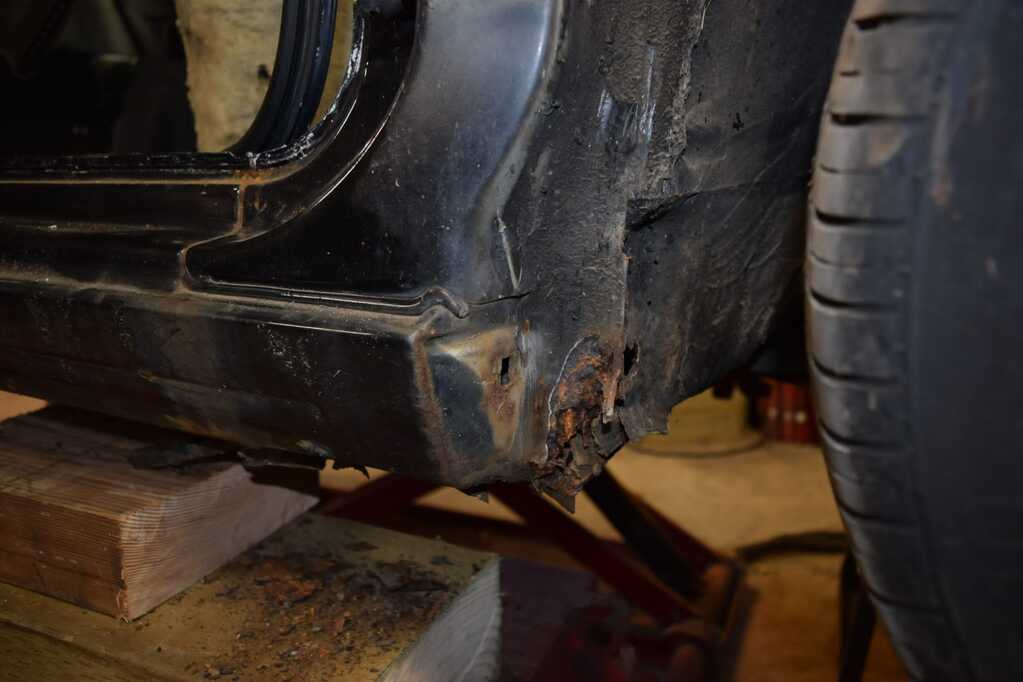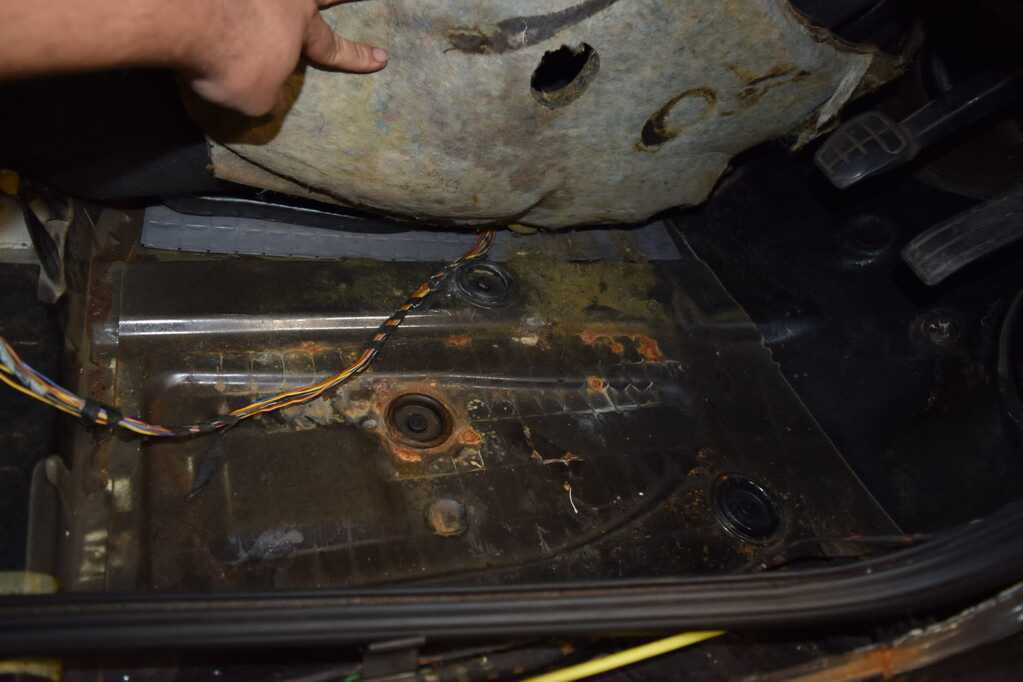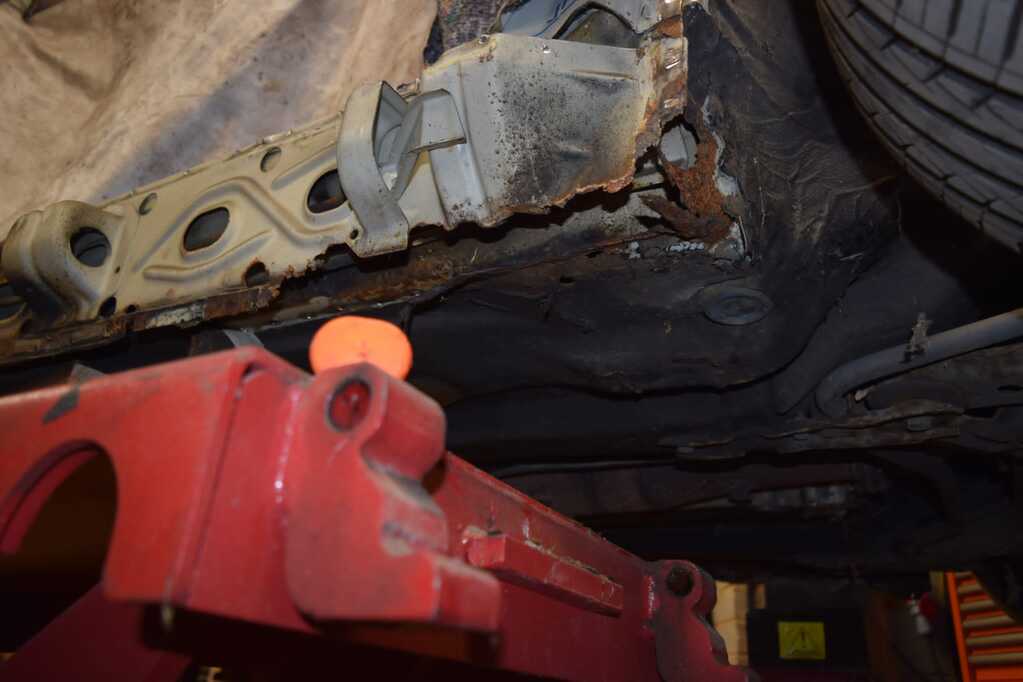 Rust Cut Out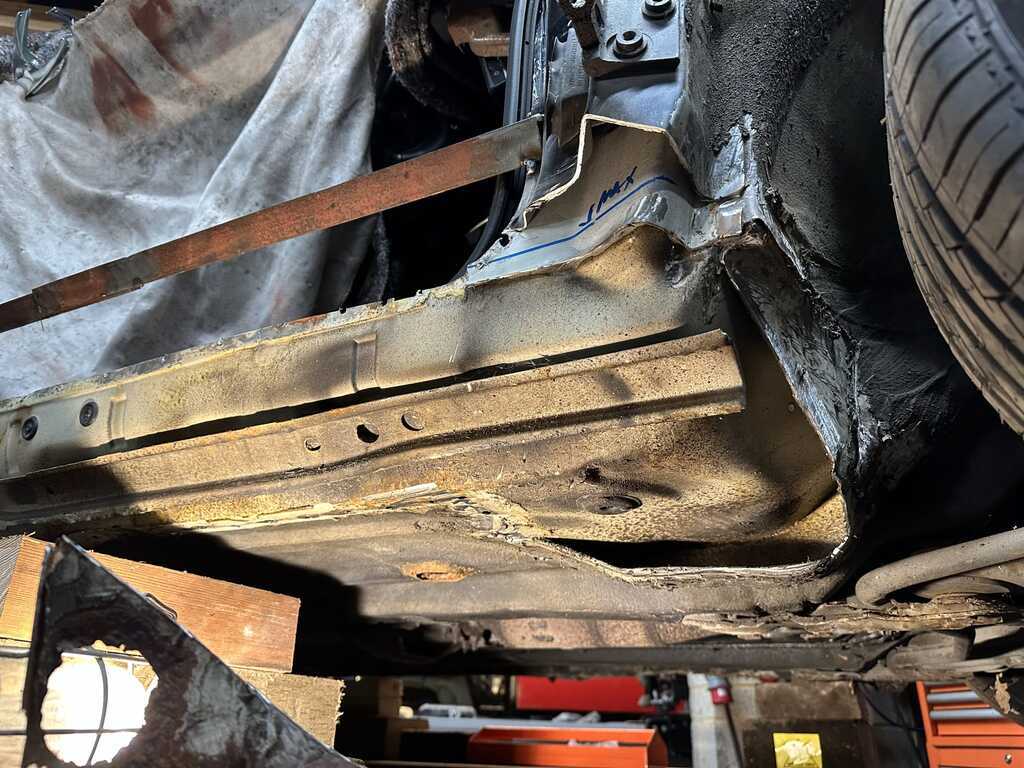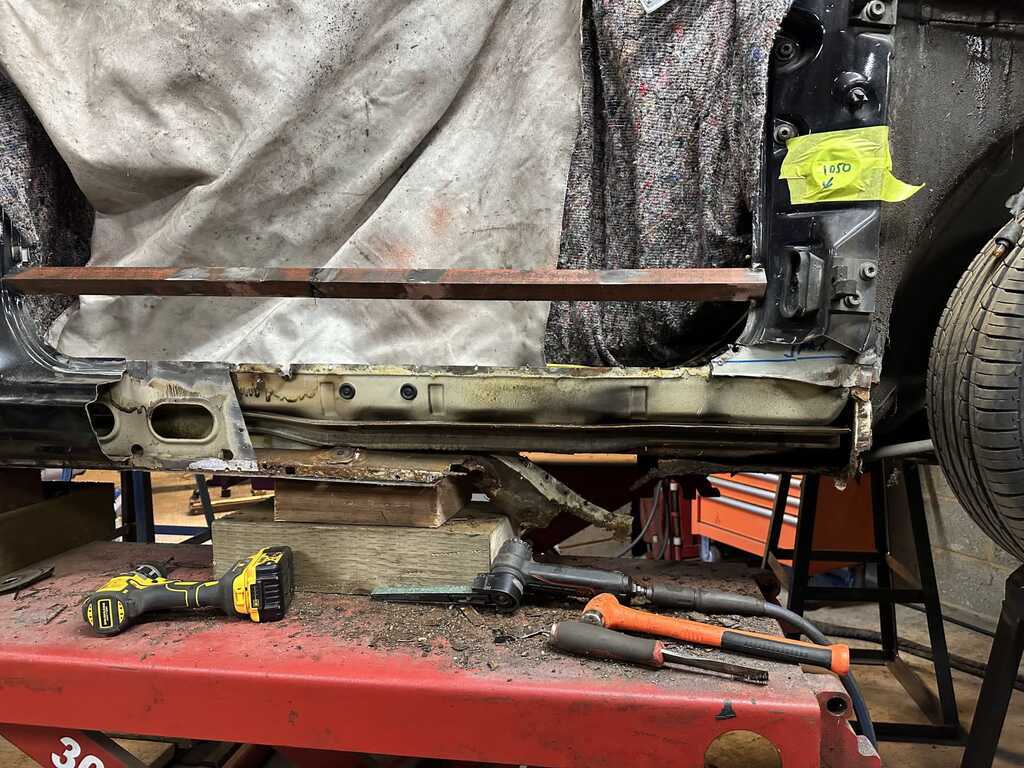 Panel Fabrication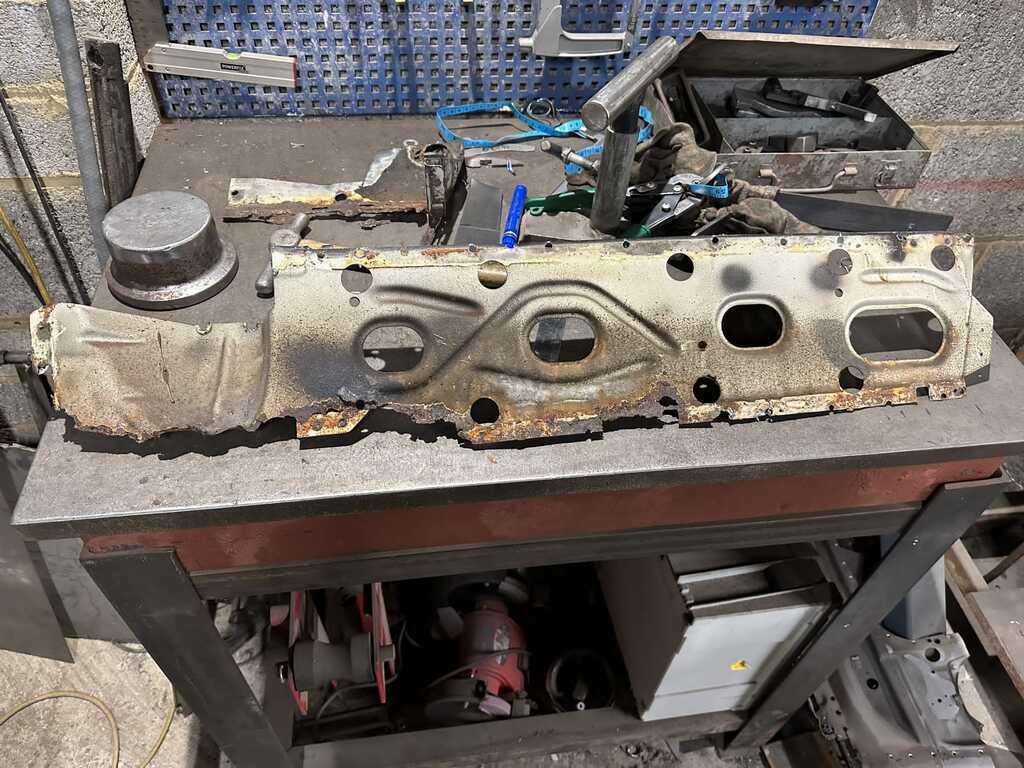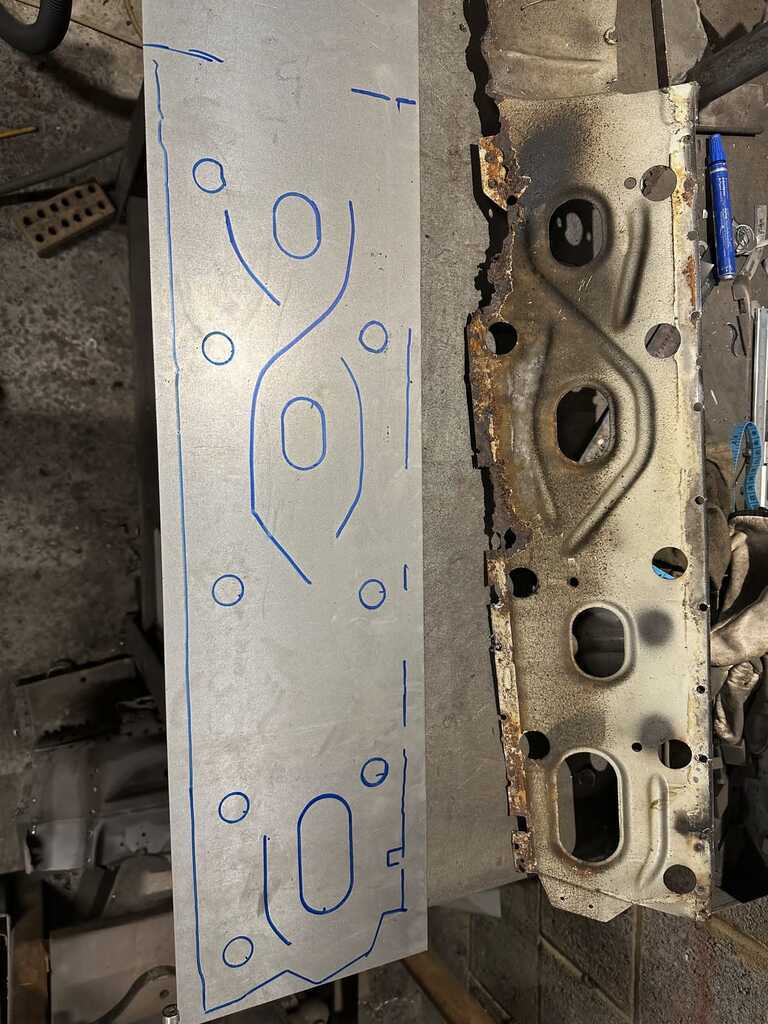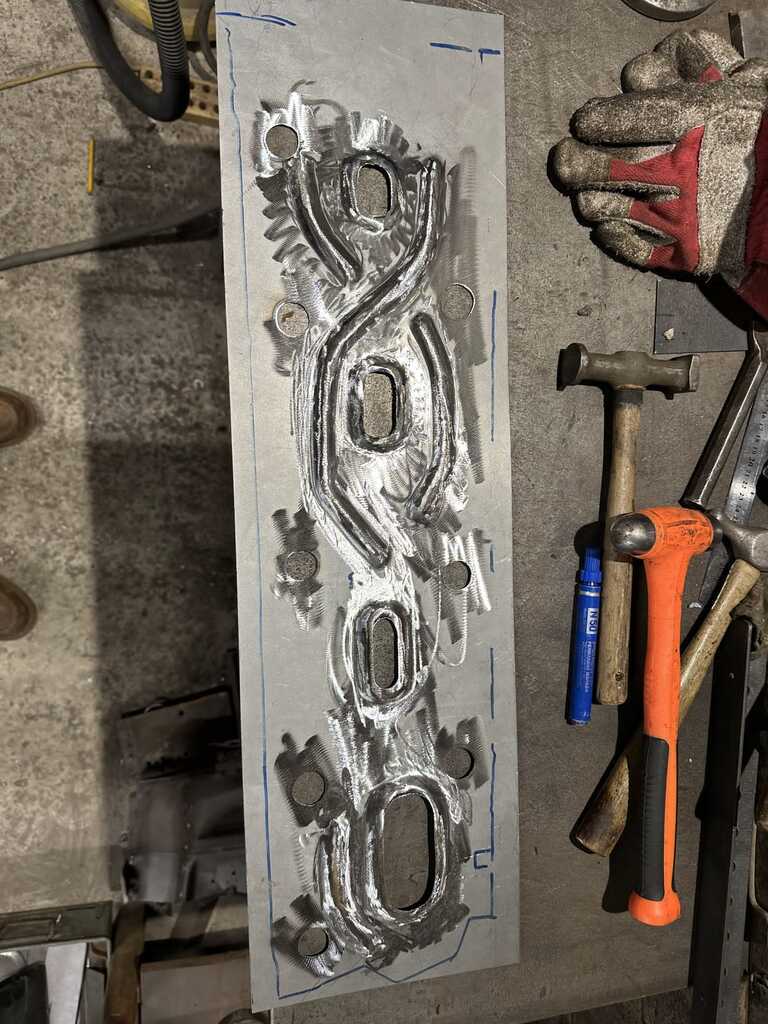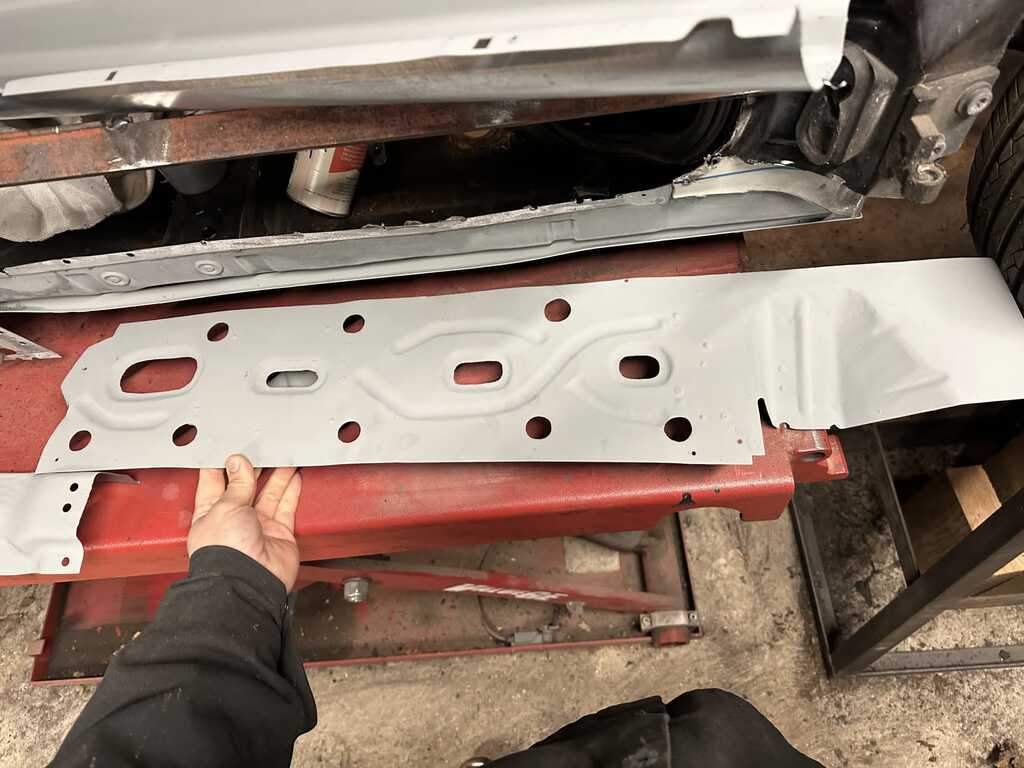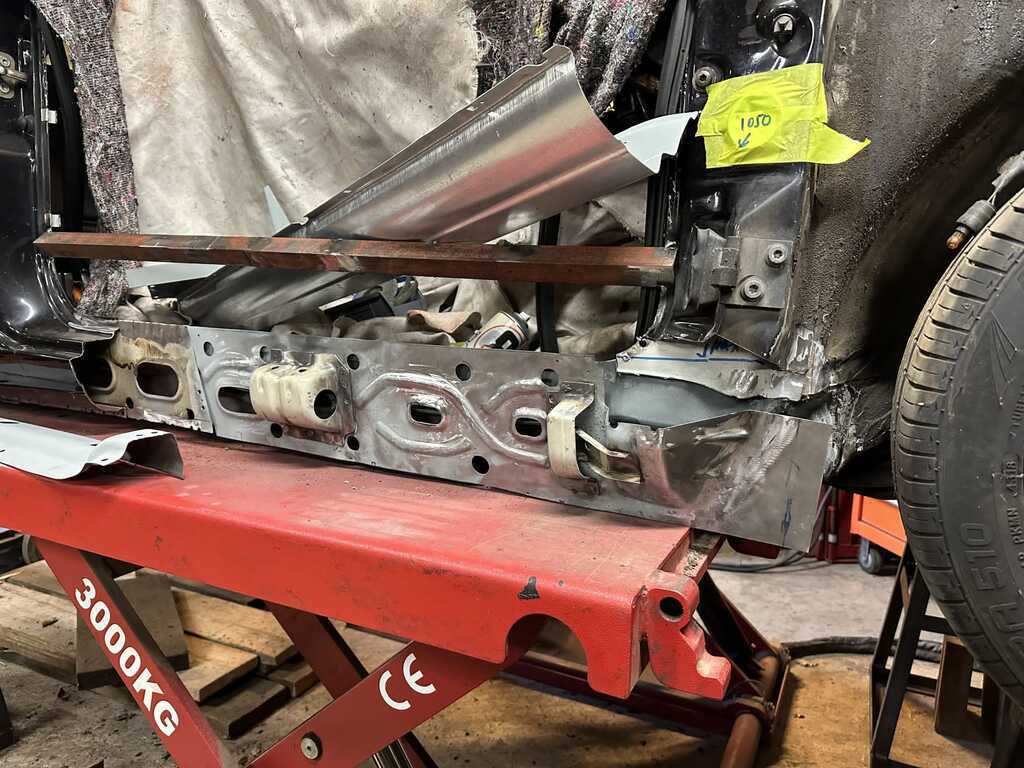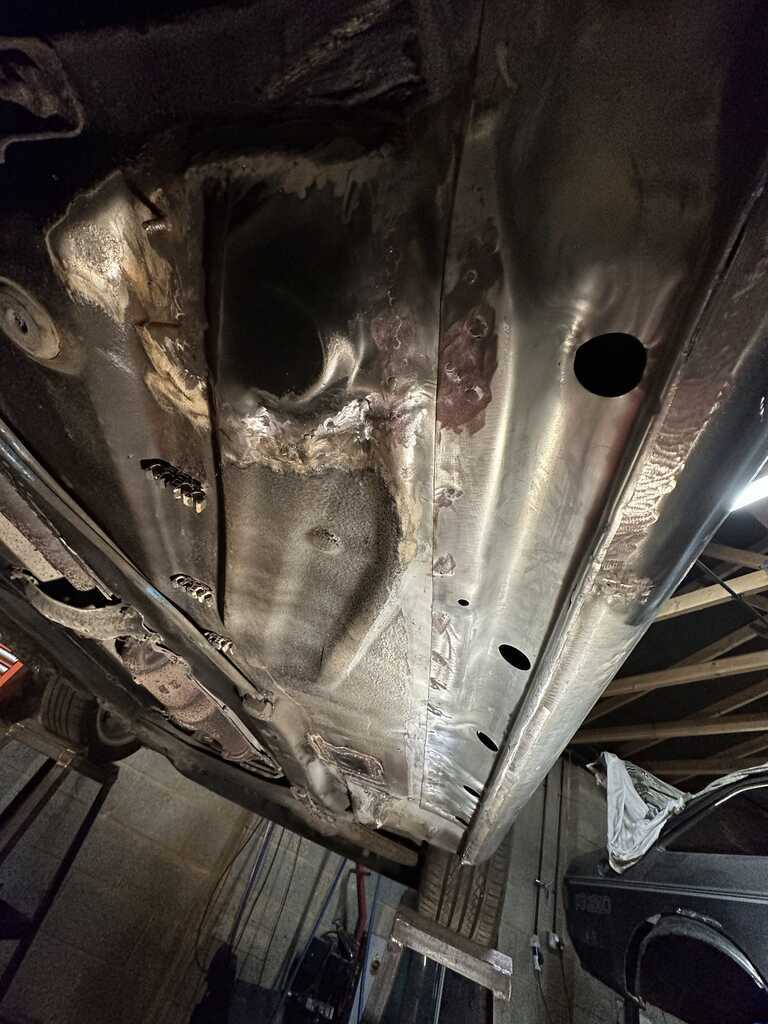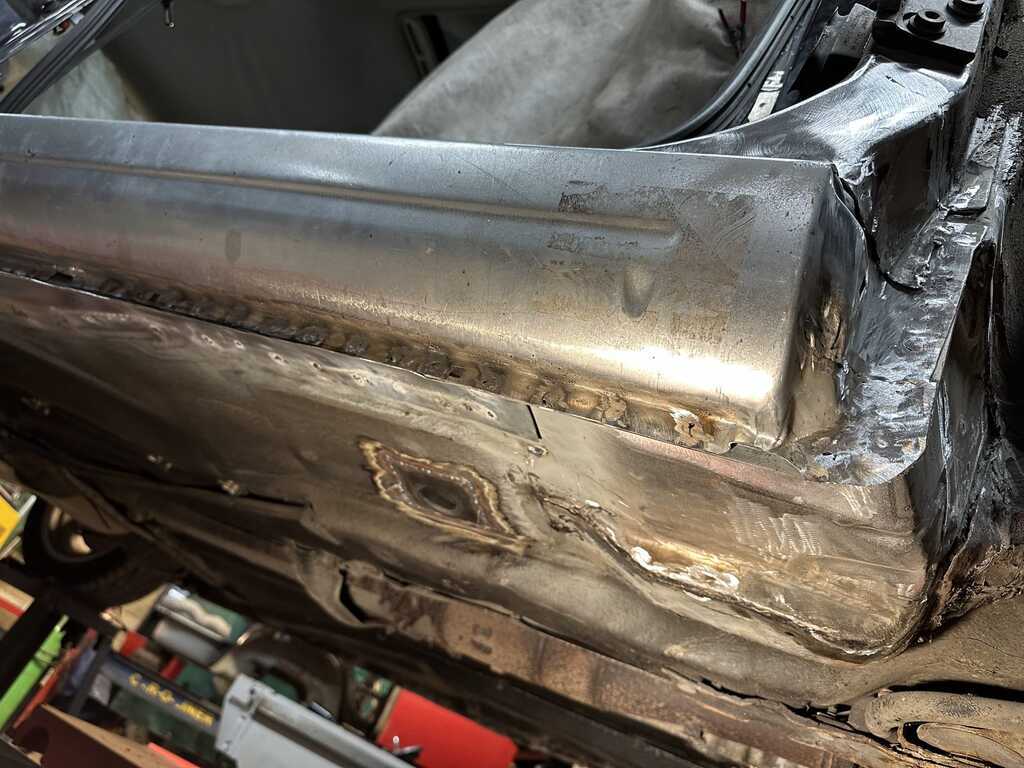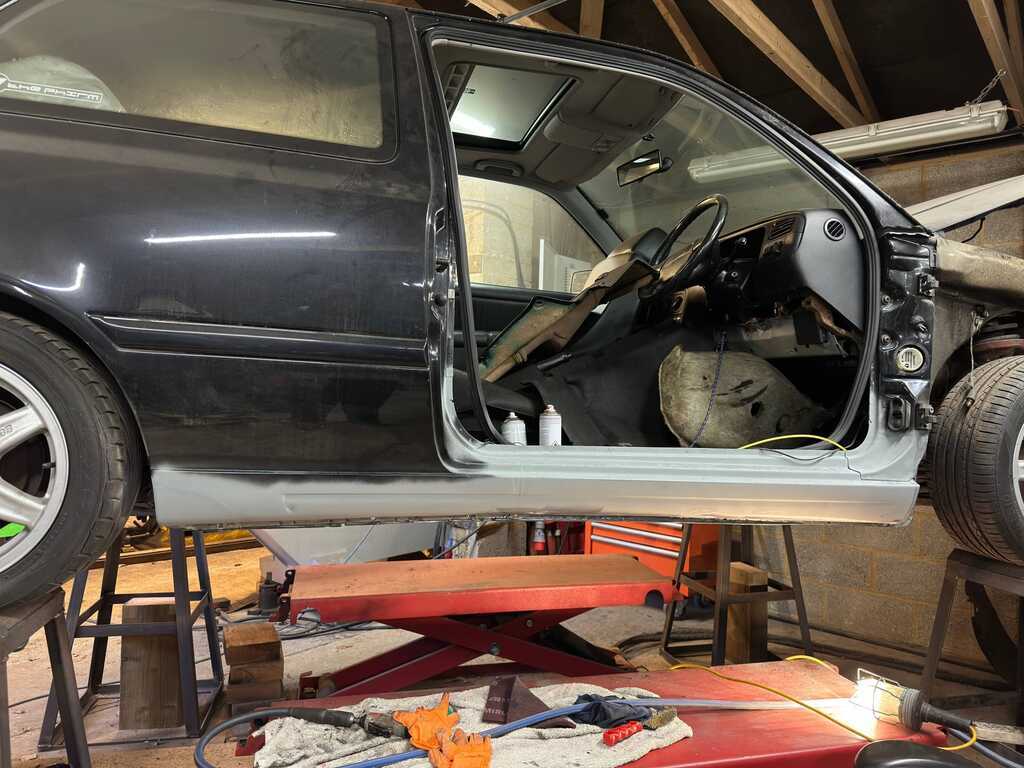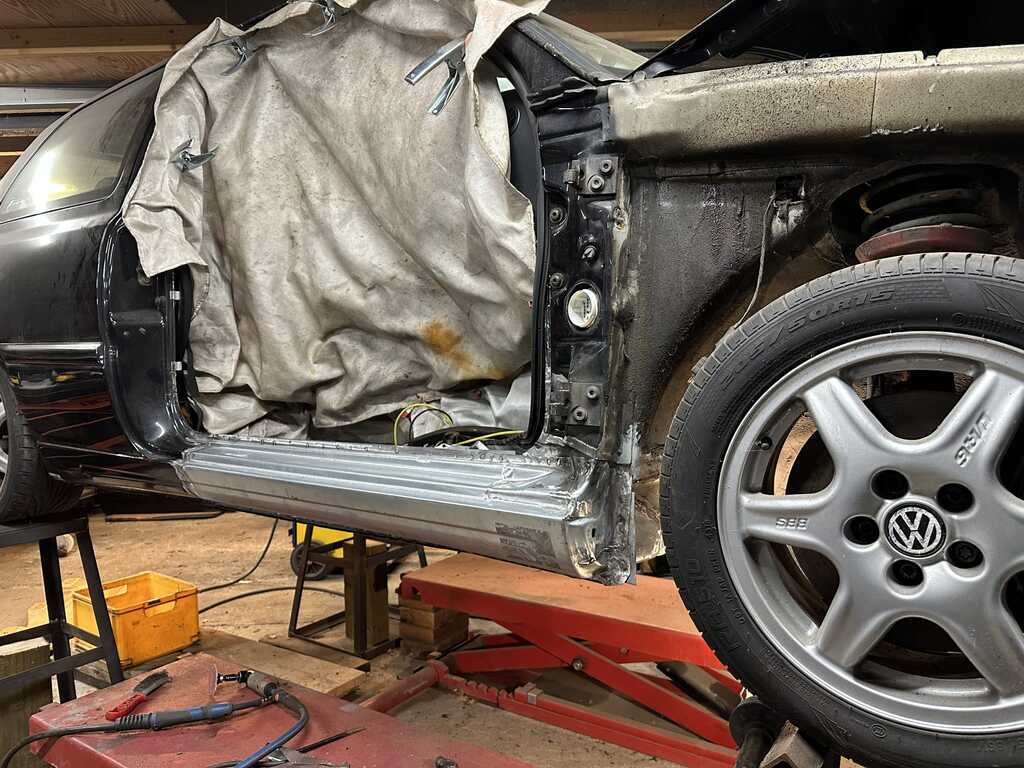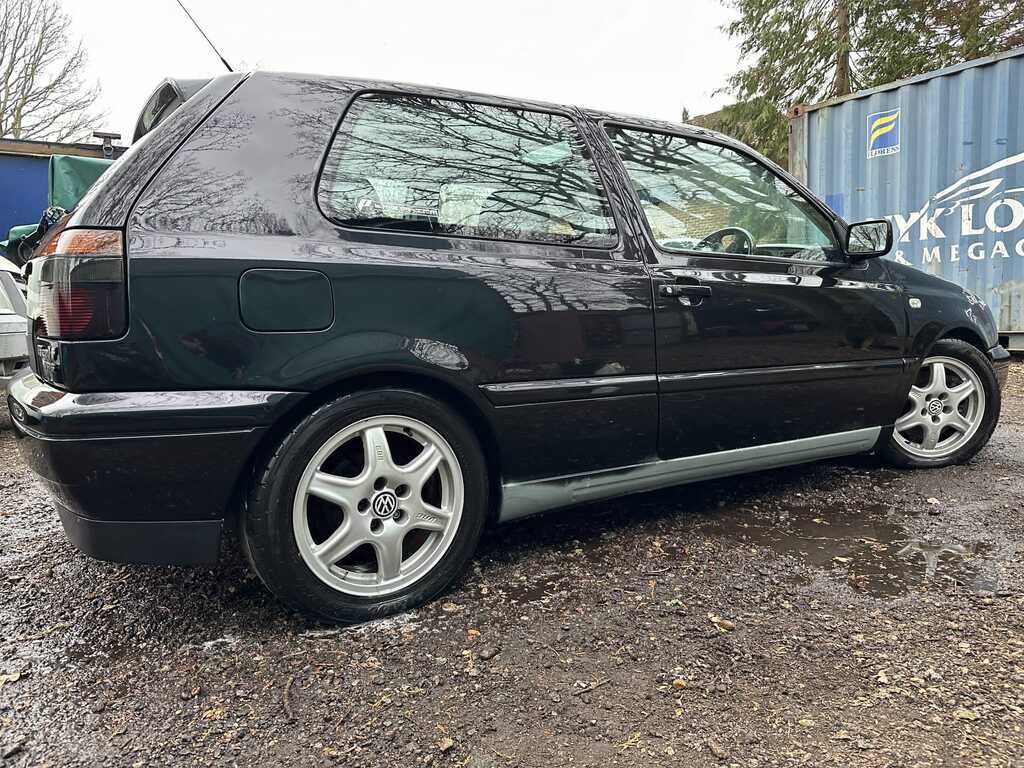 Current Pictures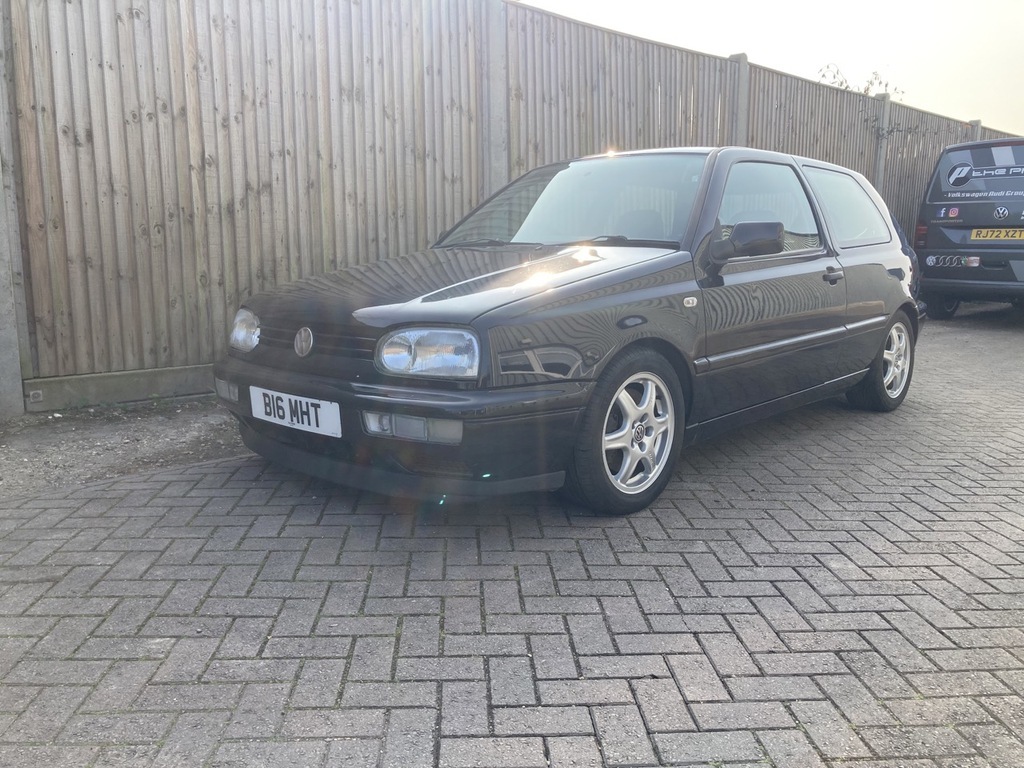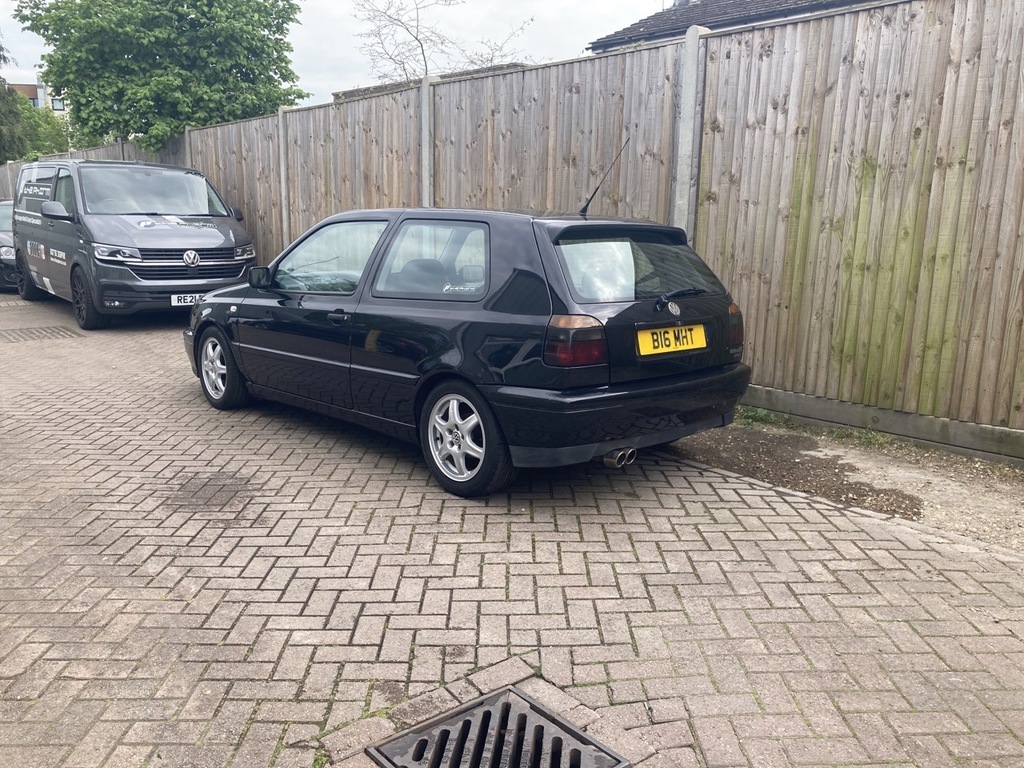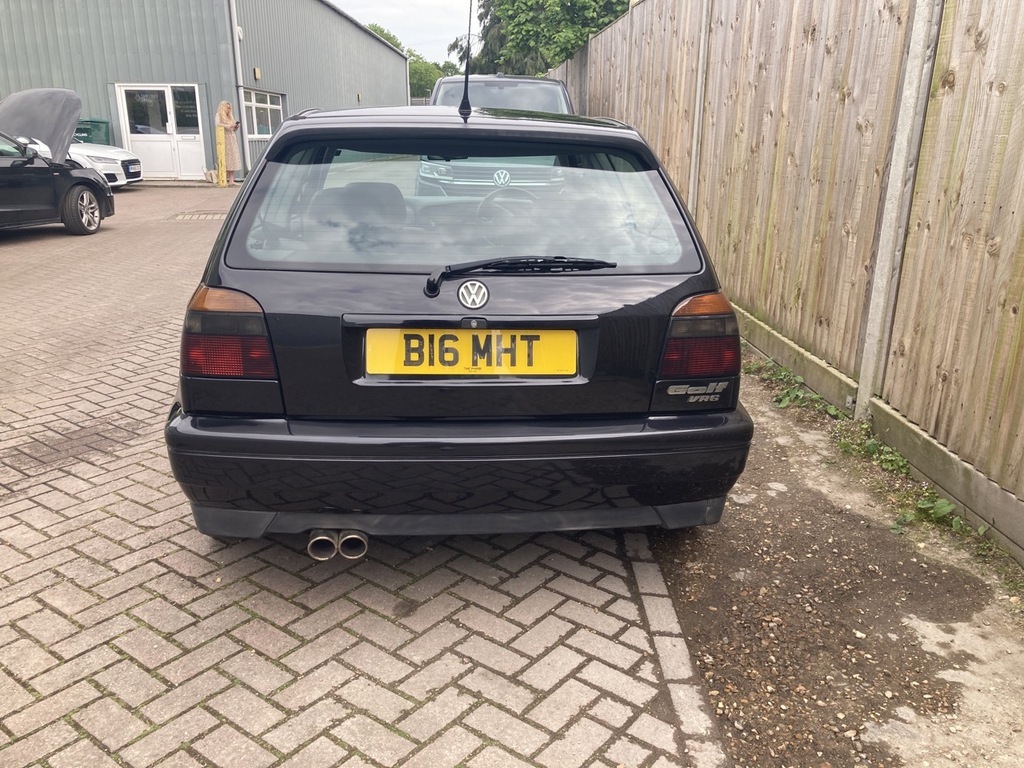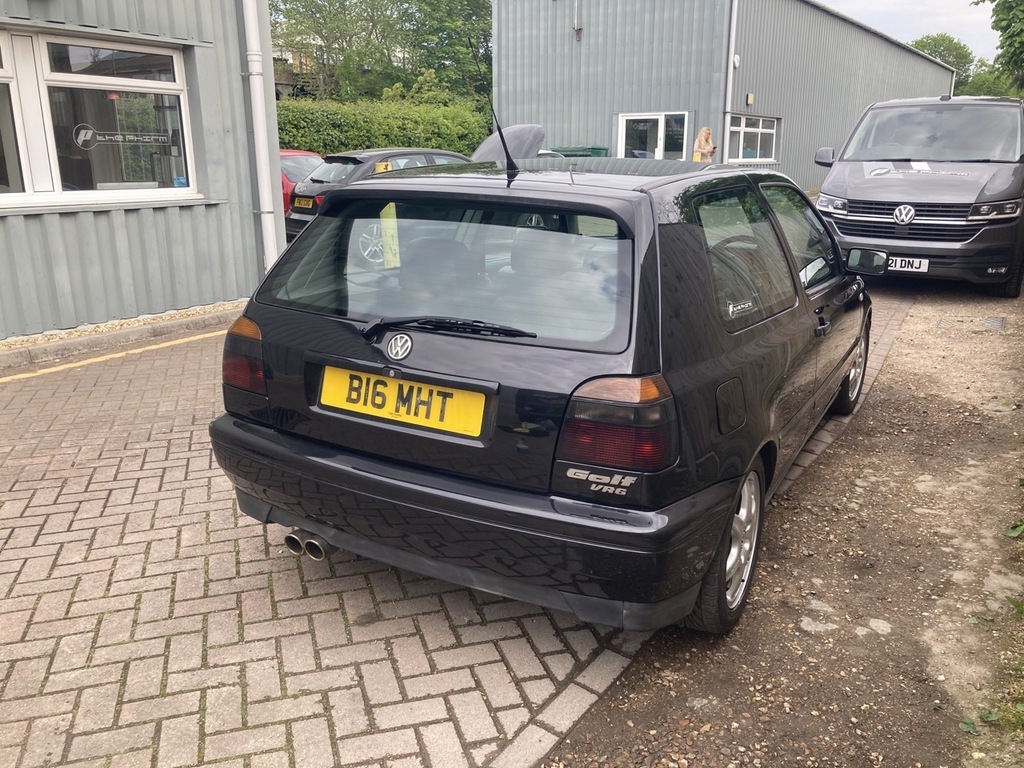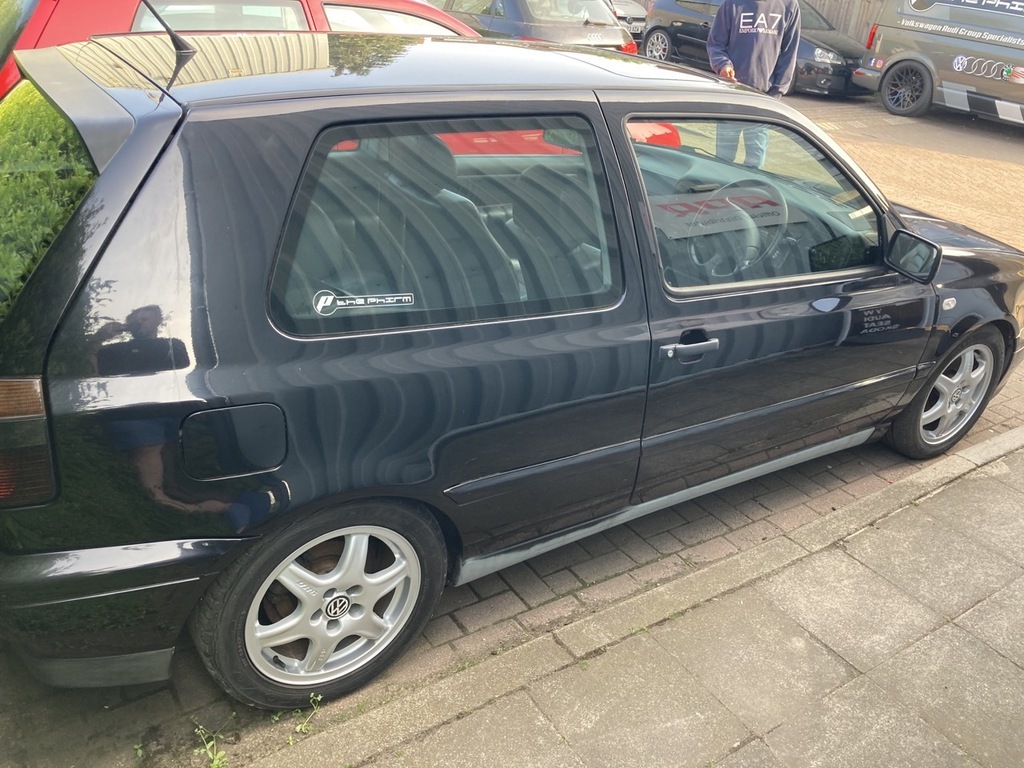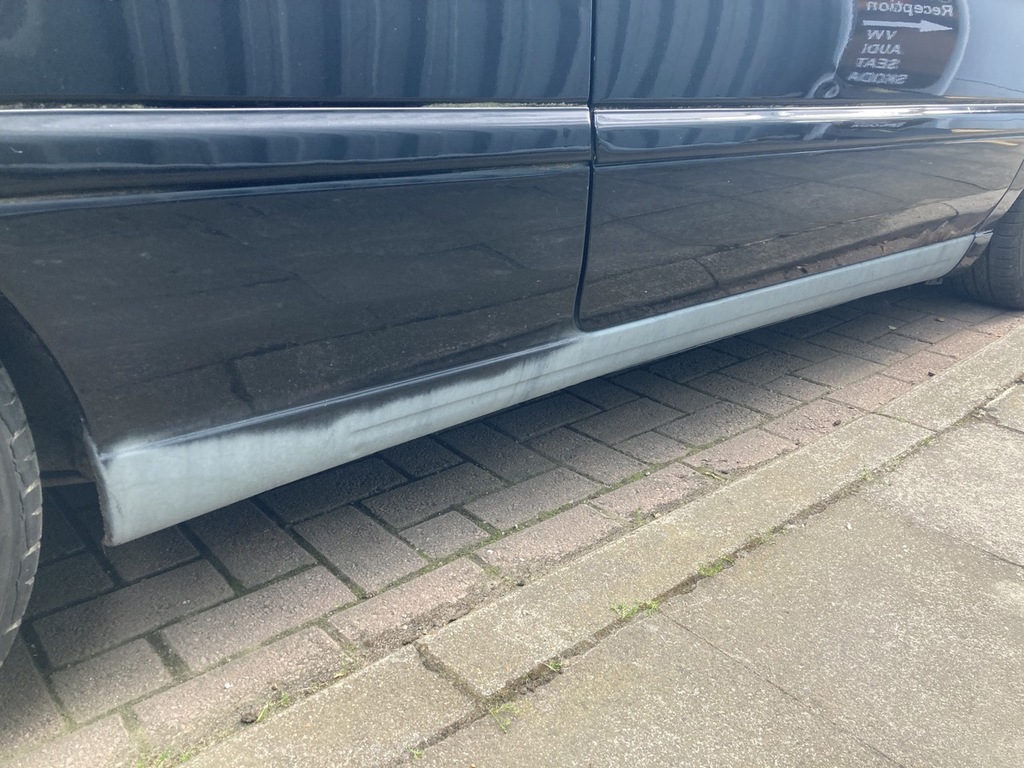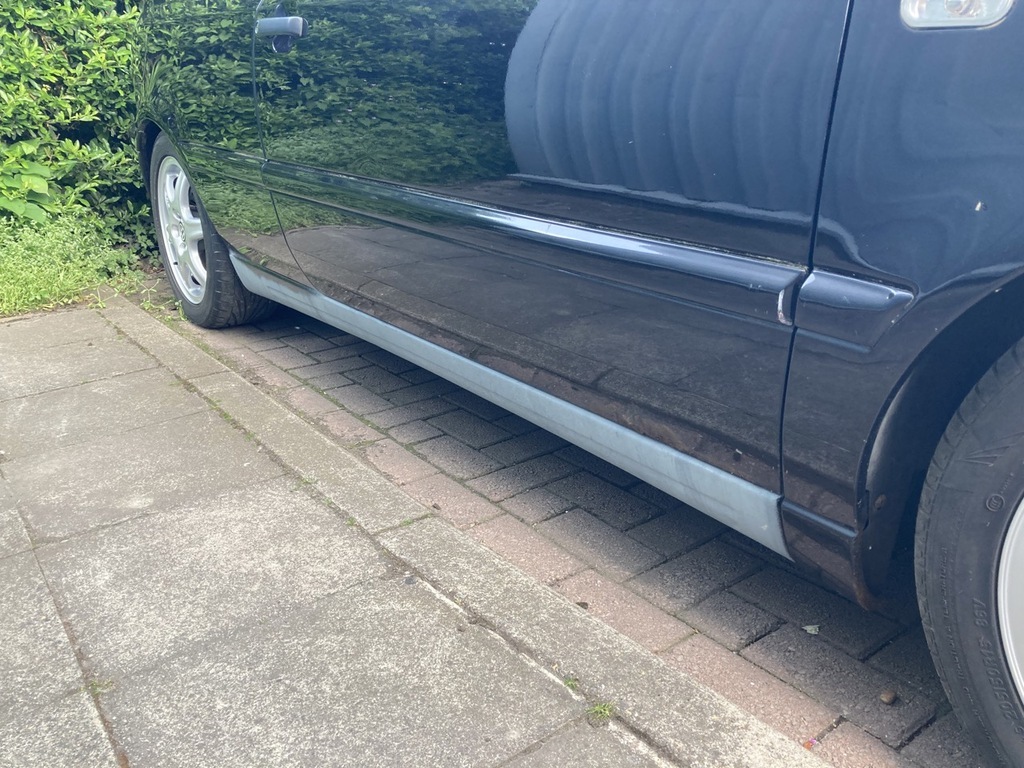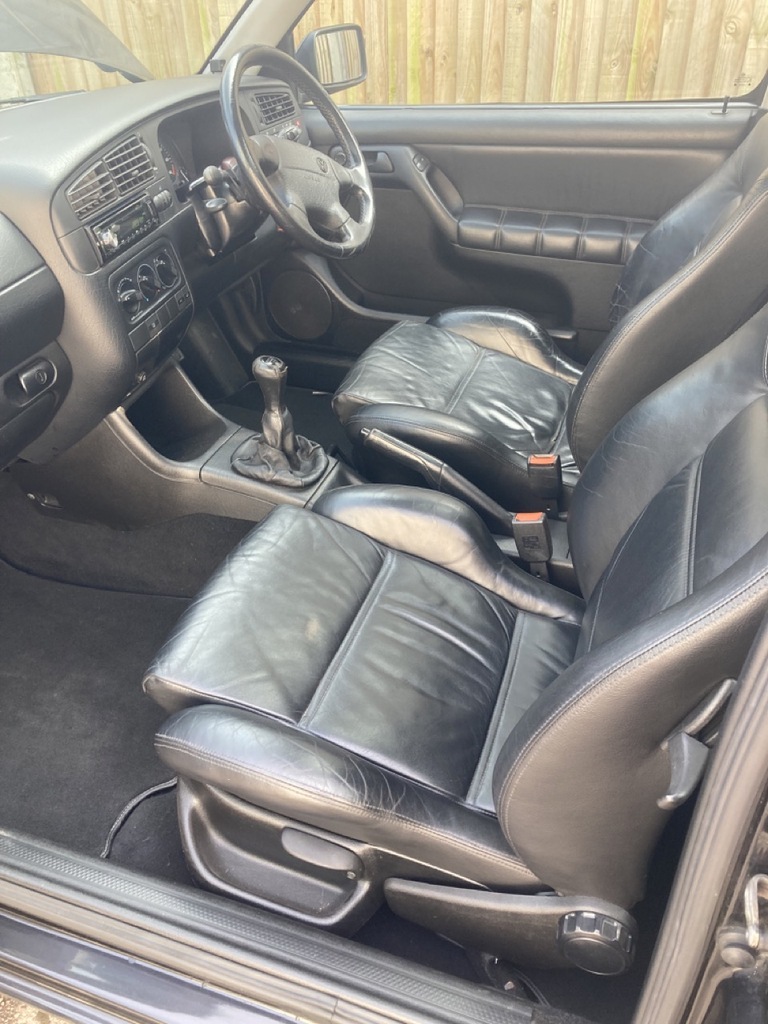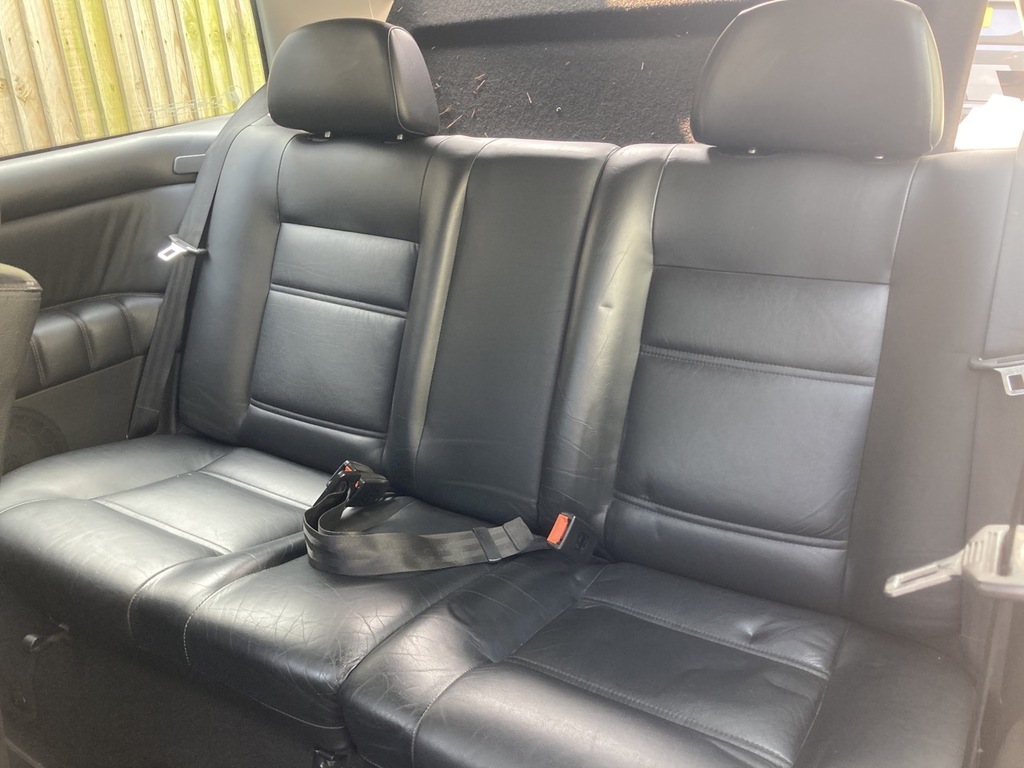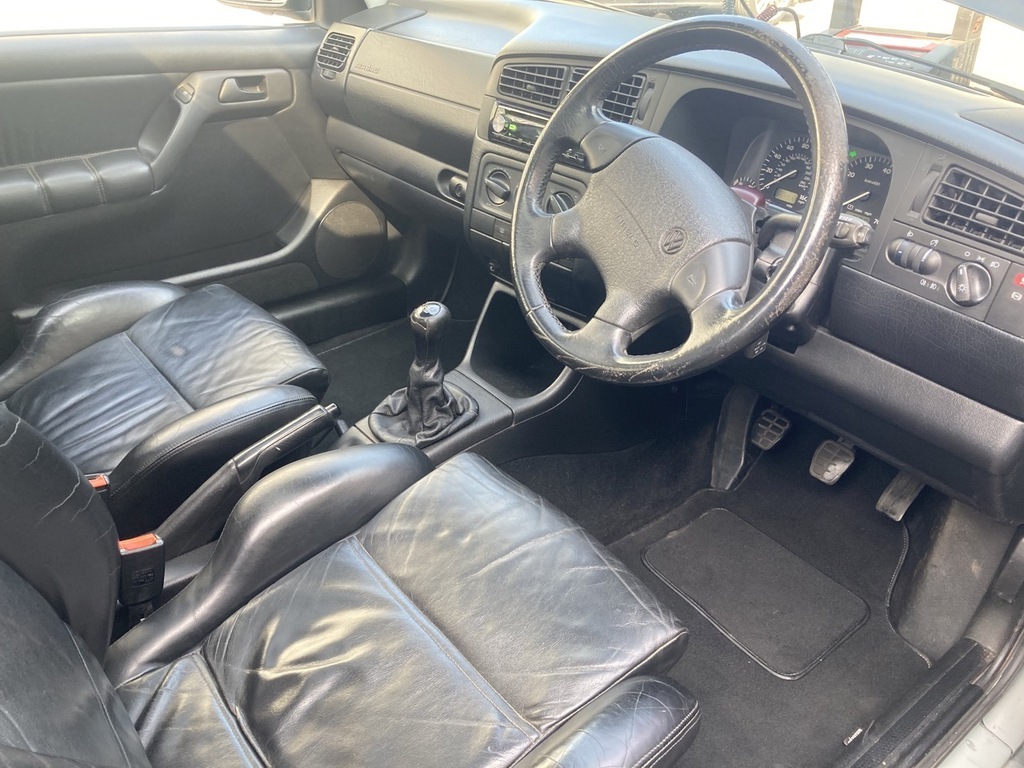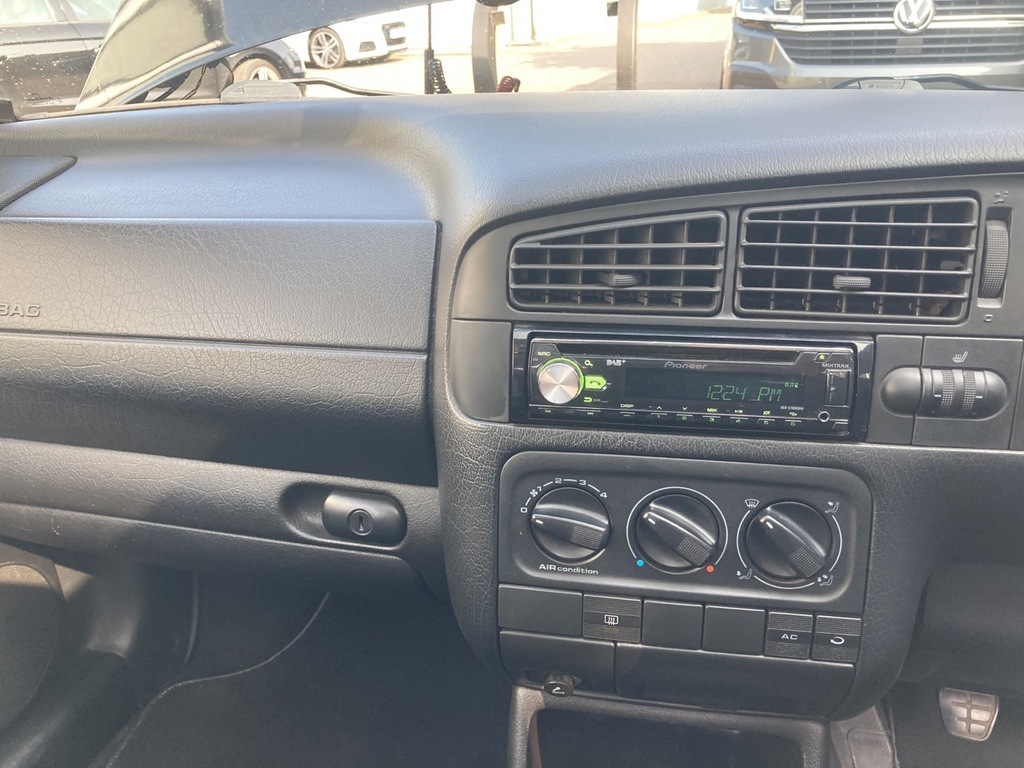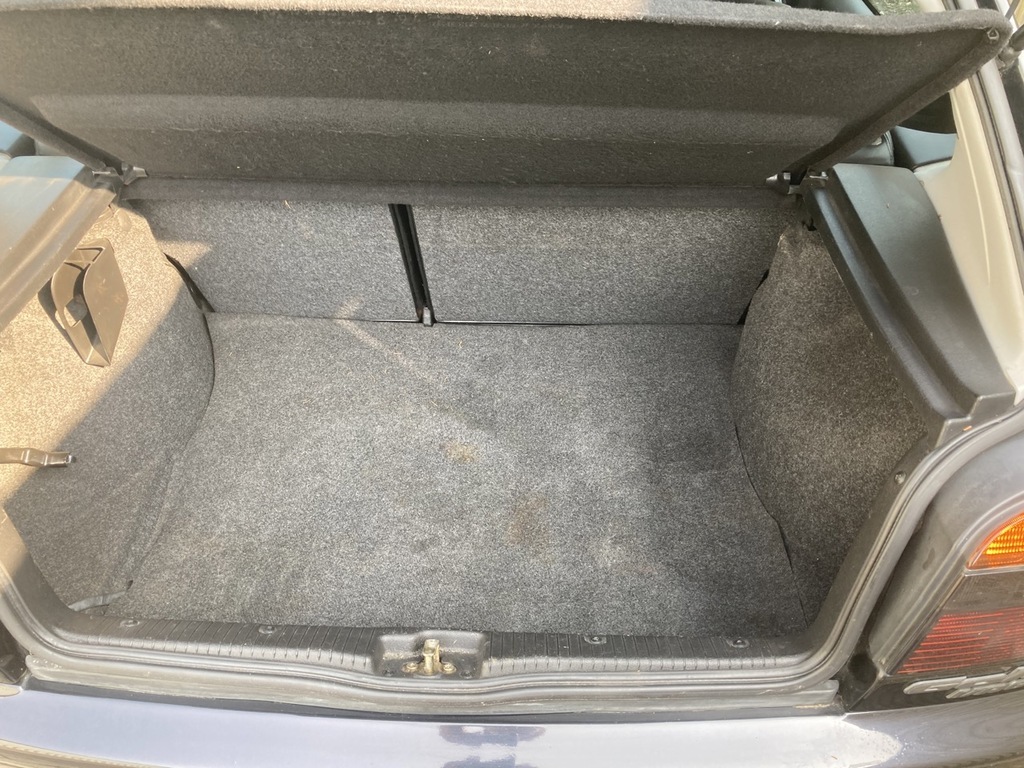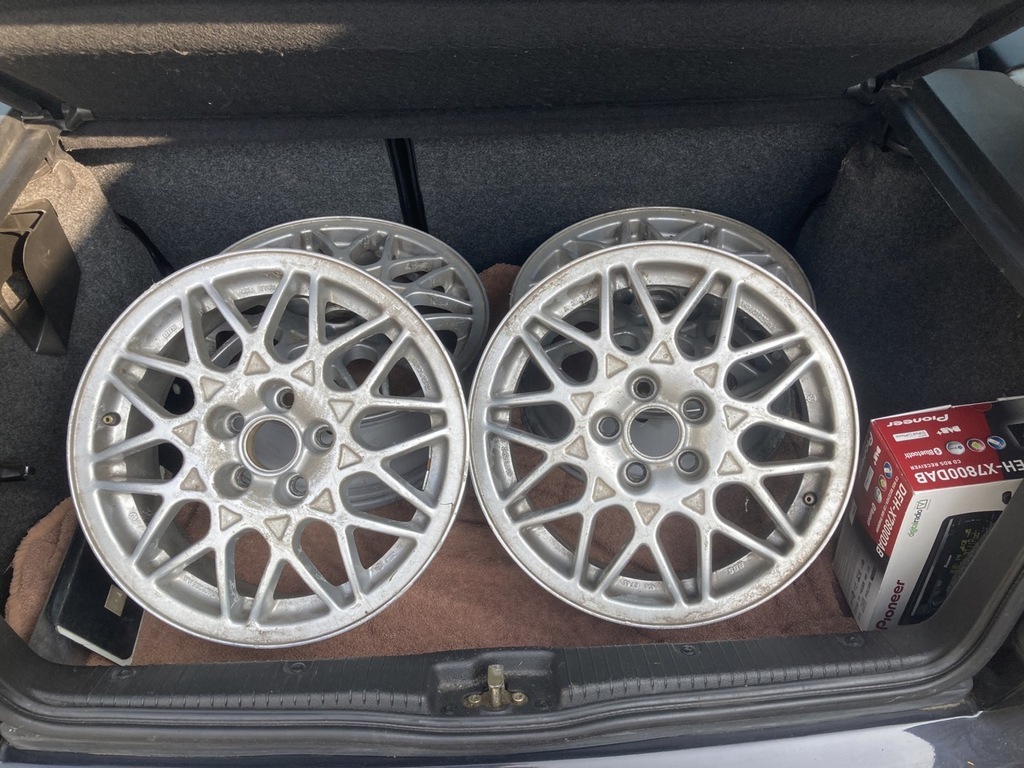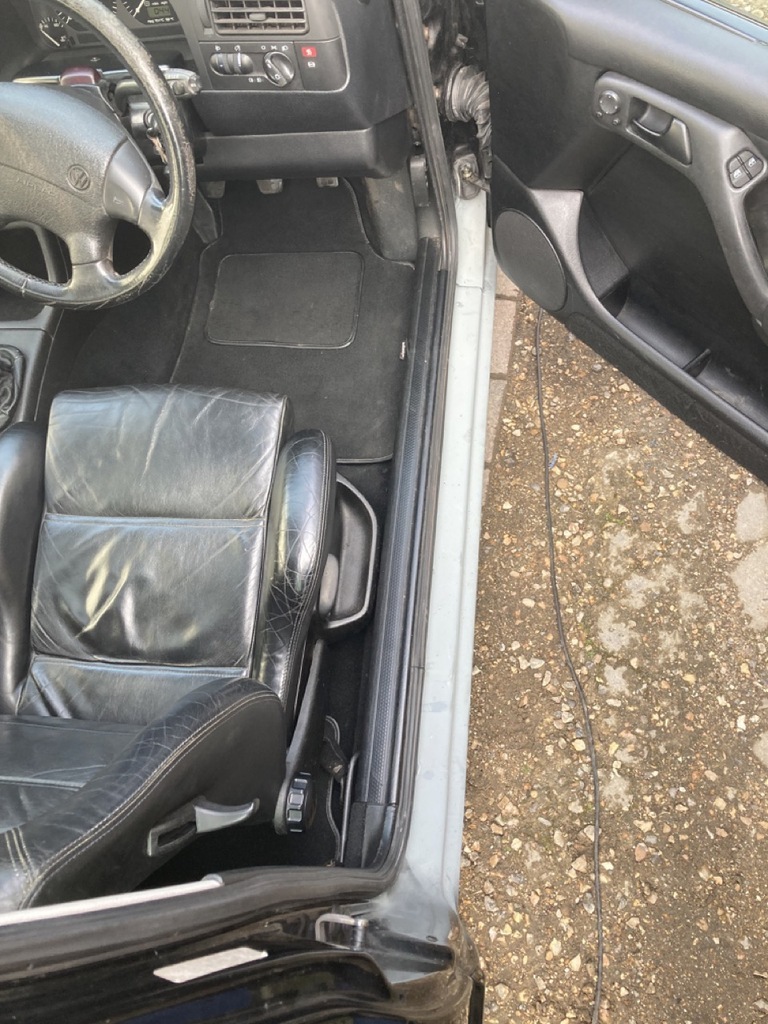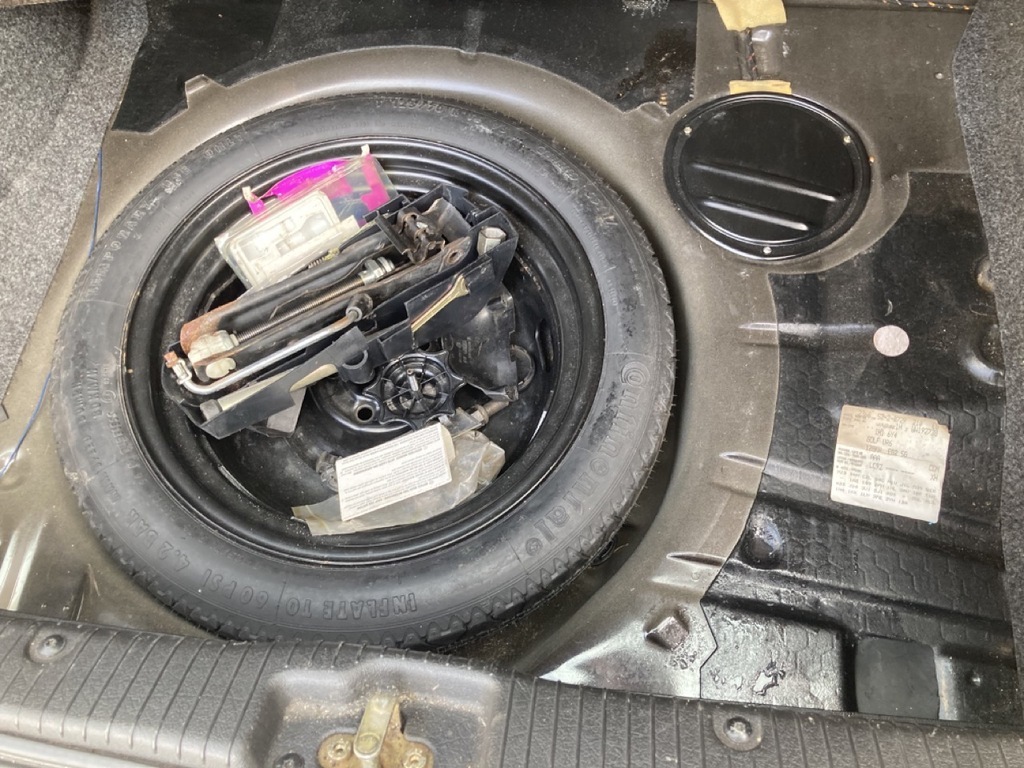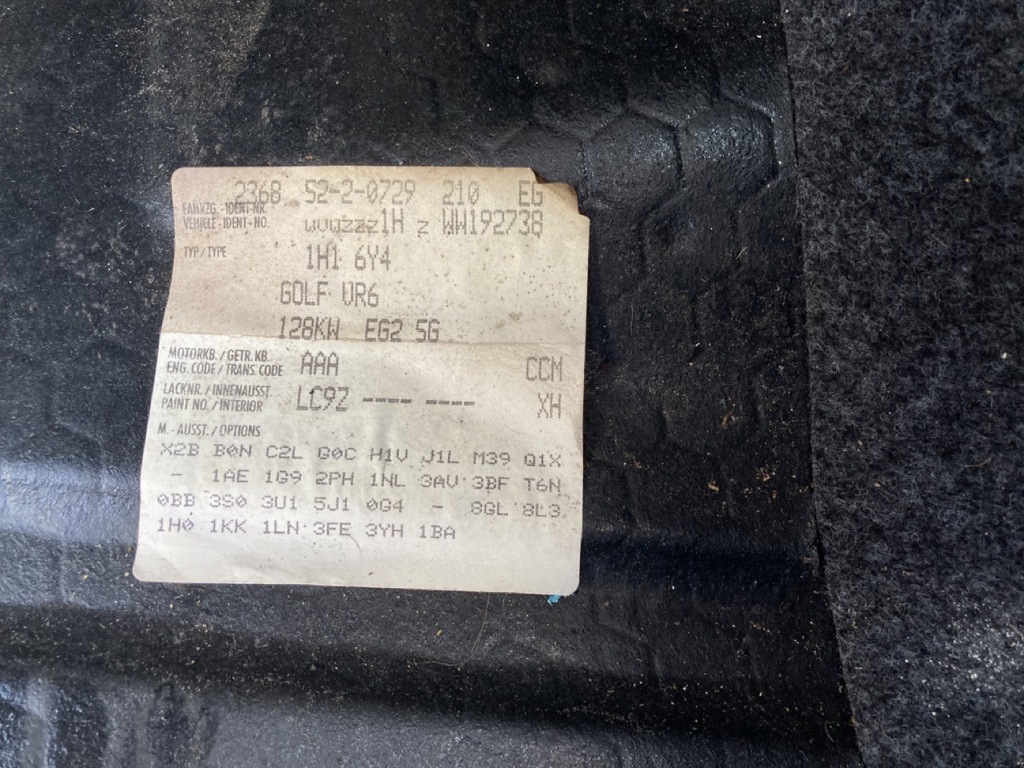 VR6 Embossed BBS Solitudes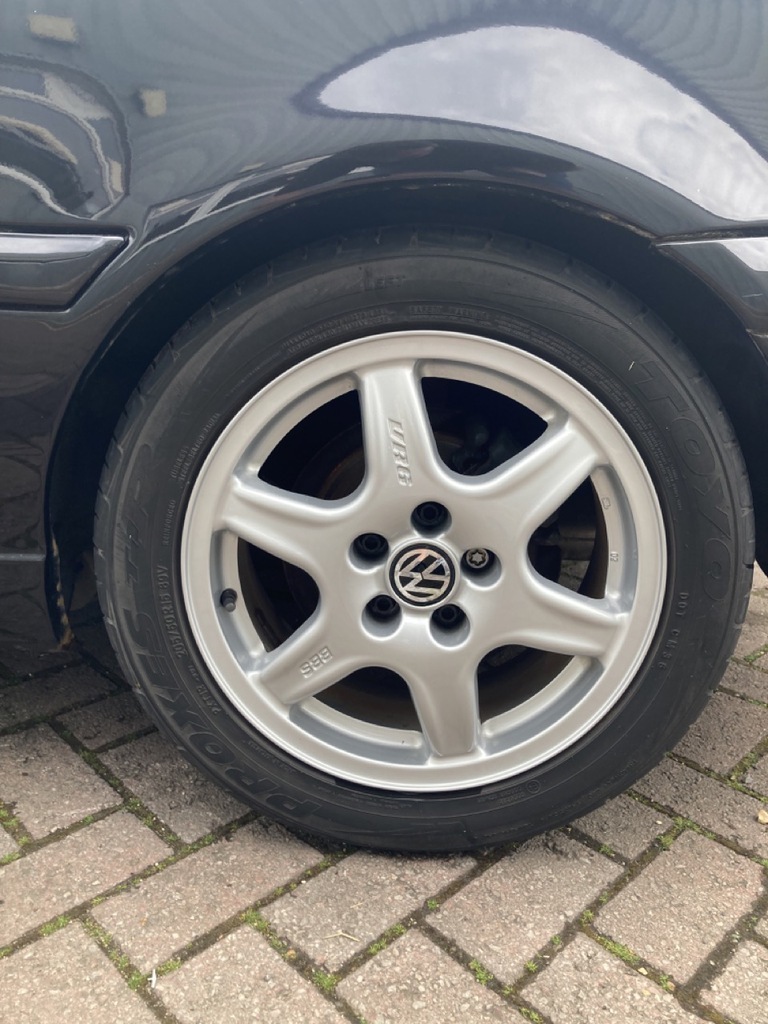 Repairs Needed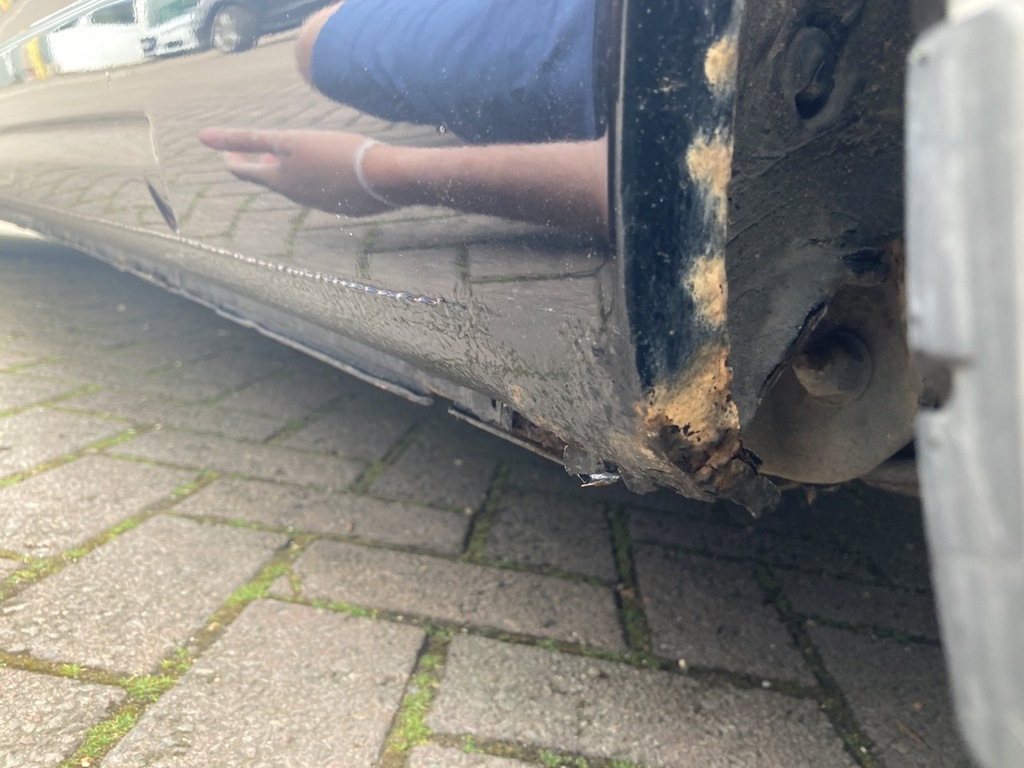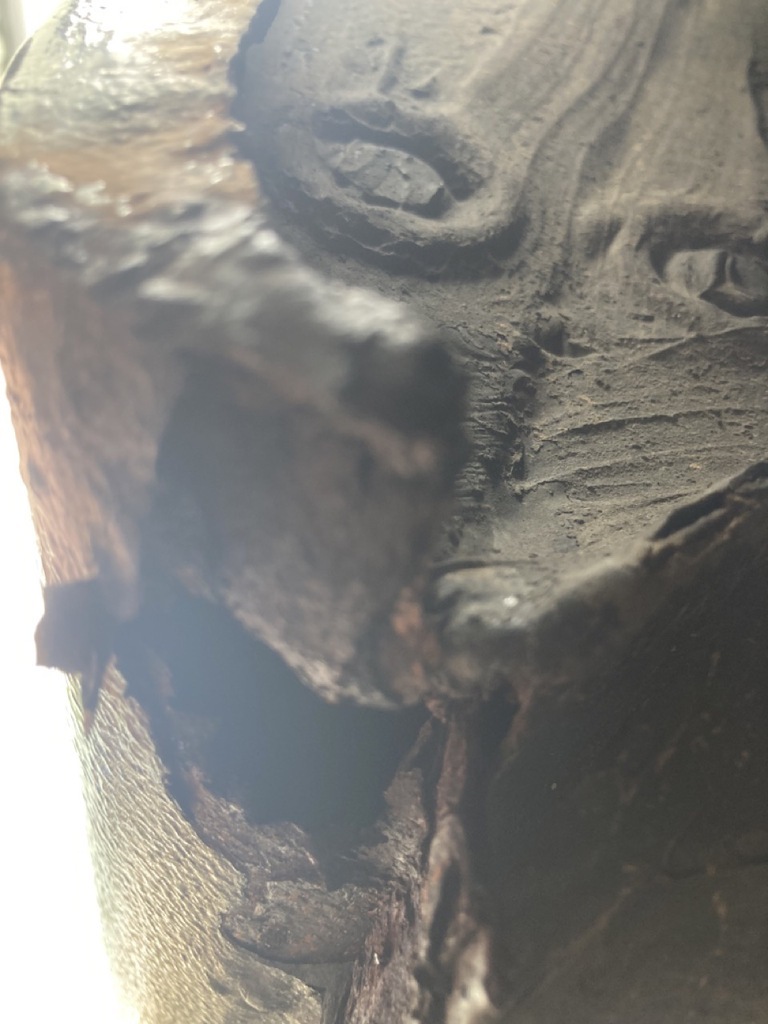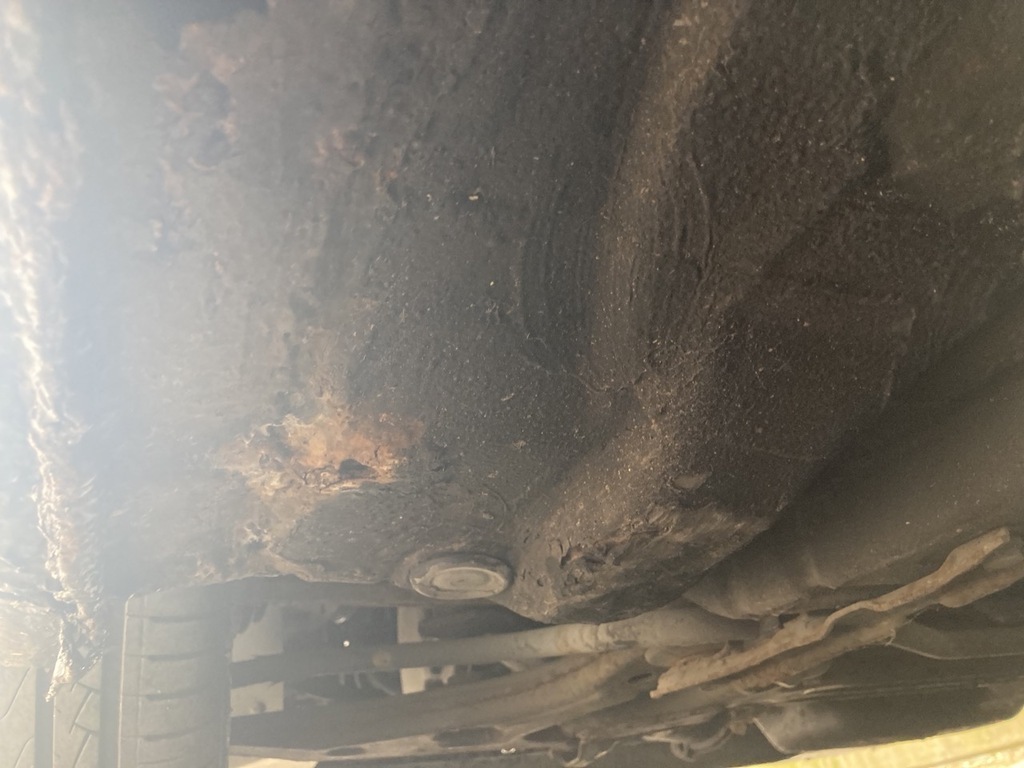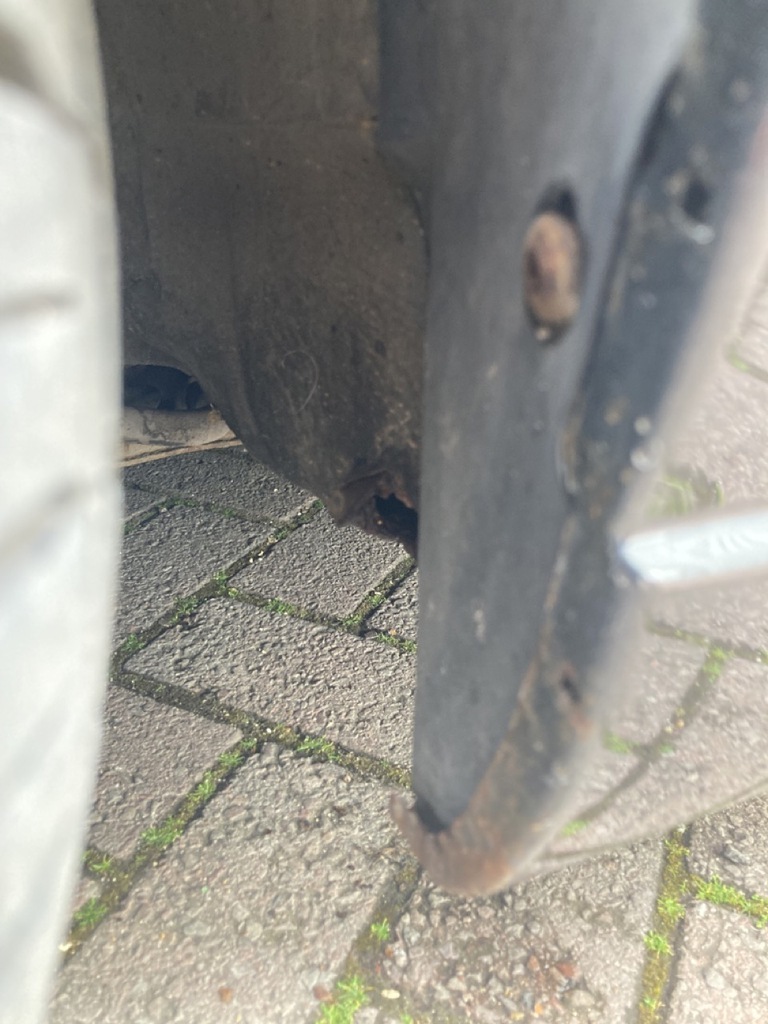 Final Information
Spares and repairs VR6s tend to go for around £1500. This one has had more recent expenditure than the asking price so hopefully someone deems it worth putting the work / money in to get it on the road again.
The car is SORN and has now MOT but it does run and drive. The battery is completely dead so it will need a new one to start it.
When I first bought it at 19 I had to register it in my dad's name to be able to insure it so it has one additional owner on the logbook.
I'm based in Oxford but the car is currently in storage in Surrey.
V5 is in my name, at my address, with the original plate (personal plate pictured is now removed).
Any questions, let me know.