Just wondering if something like these could be used to replace supplimentary gauges like fuel & temperature?
Audio Level Indicator Stereo Music Spectrum LED light Amplifier VU Meter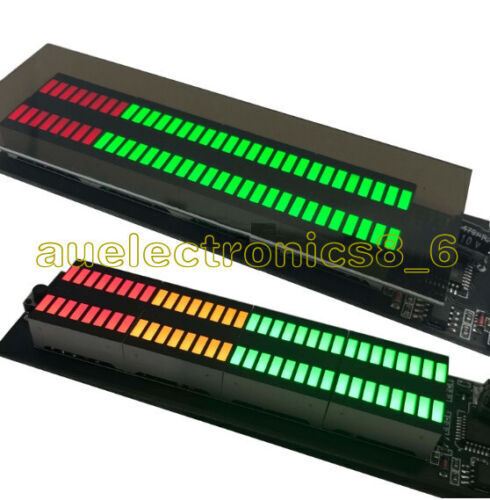 Intended to display based upon power supplied to speakers whilst powered from another wire. With adjustable sensitivity.
Single mode: display effect is not adjustable, display effect is peak drop(Without Button)
Voltage: DC voltage 5-30V
Current: 20mA (standby)
Connection method: Pre-amp or speaker positive
Adjustable sensitivity of LED 32-segment audio indicator
Overall size: 117X29MM
Display size: 82X10MM
Color:Green+Yellow+Red
Note: When you need two channels to flash together, you need to twist the yellow and white wires together to connect to a speaker +. If you need two-channel flashing side, you need a yellow wire to connect a channel (crossover) speaker +, and the white wire side to connect another channel (crossover) speaker +
The audio signal wiring has priority to the previous level (the previous level is the signal output by the computer"
I have no idea but it seemed like an interesting concept if provided with a variable voltage, though I thought many such automotive gauges worked from variable resistance for a given voltage?
Various sizes & display colours seem available for reasonable prices.