Thinking of getting my steel wheels banded for my '85 B11 Sunny, but not sure how wide to go. Whenever I see other people banding them seem to go big like 9j 10j, Sunny is only small car with small engine, don't want to affect the steering and acceleration in too much of a negative way. Been fiddling around with the wheel calculators online to get a better understanding off offset etc.
Current wheels are 13x4.5j with offset of 40 i believe - tyres 155/80. I am thinking to go 13x7j et0. and slap on some 175/70s. This should give a chunkier wheel with some dish and poke them out a bit more to fill the arches.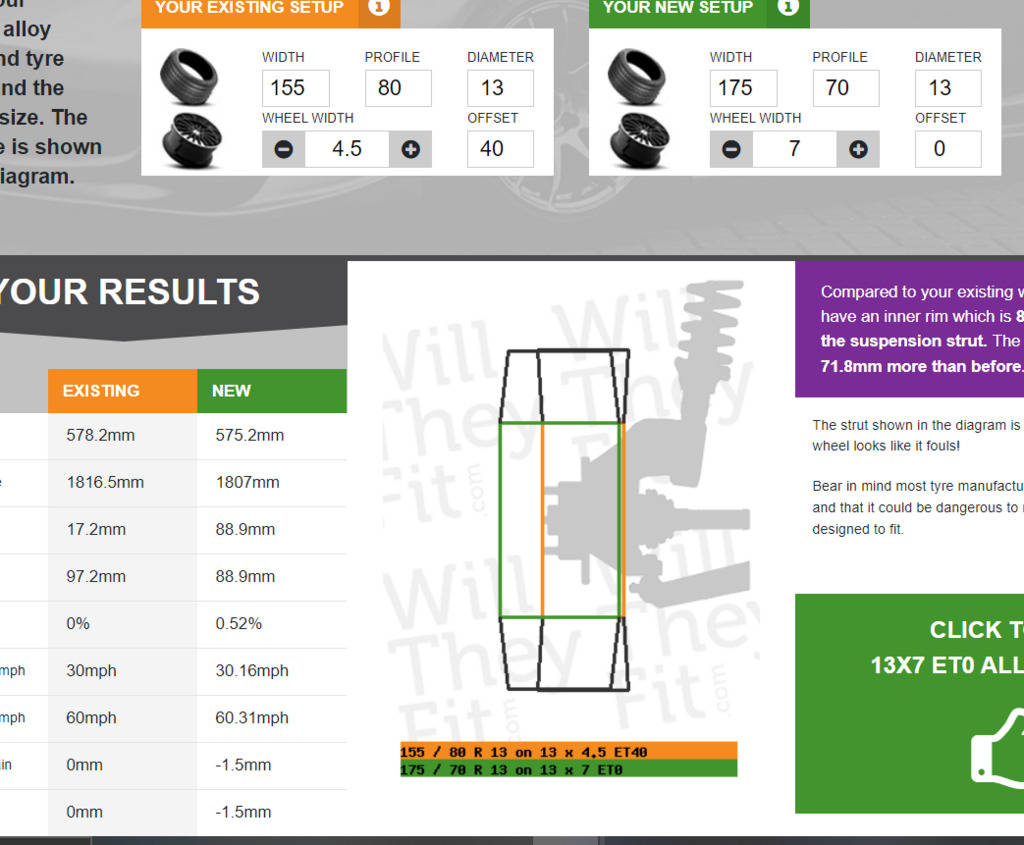 I am new to stretching, but from what i understand mine should be pretty subtle, have been told they should go on no dramas.
sound about right? advice appreciated

currently sitting ...