Morning all,
So Woodys progress is still fairly glacial but there is progress.
Like a lot of us with long term builds (however unintentional) there come a point where you want to make it all 'pretty' but at the same time you just want to get it finished.
That is the stage I am at with the engine wiring.
I 'Should' just screw the ECM to the radiator support and be done with it - ascetically the issue is that the plastic sheath the wiring resides in is bloody horrible... So, I am searching for inspiration of what others have used to at least make it look OK.
On the other hand I might continue de pinning the loom to split off the fuse box and TAC module so that I can fit the ECM under the dash....
Have a picture of what I am working with....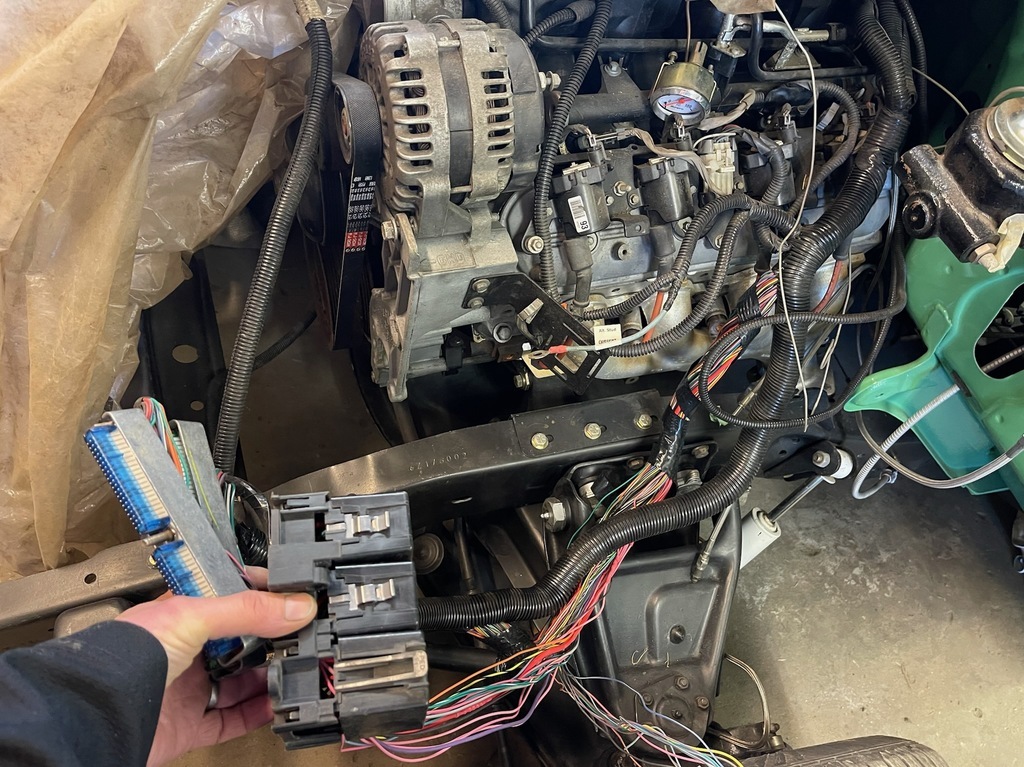 Over too you....
P.