A some years ago I bought a blasting cabinet, IIRC it was £230 ish.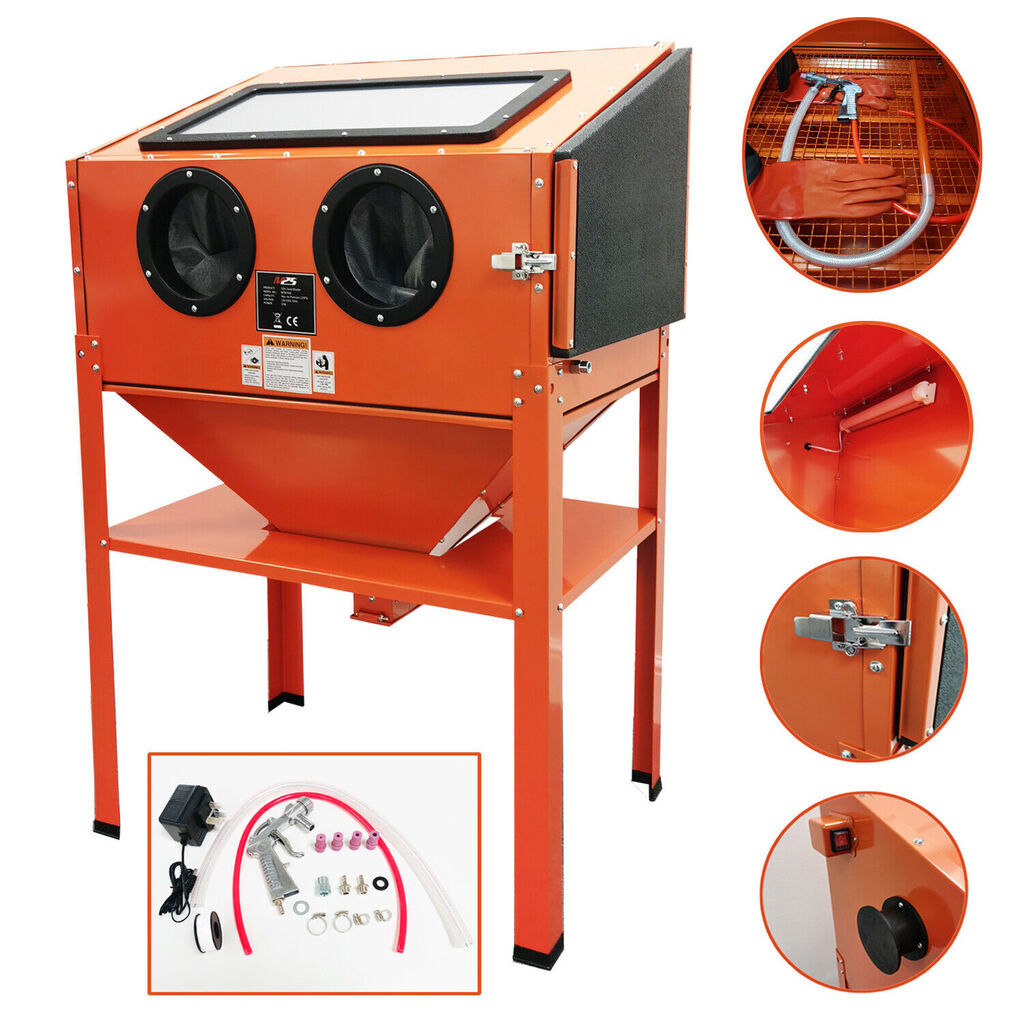 The first thing was to sort out some dust extraction, with a second hand Henry hoover, a £20 cyclone from eBay and bits I had laying about.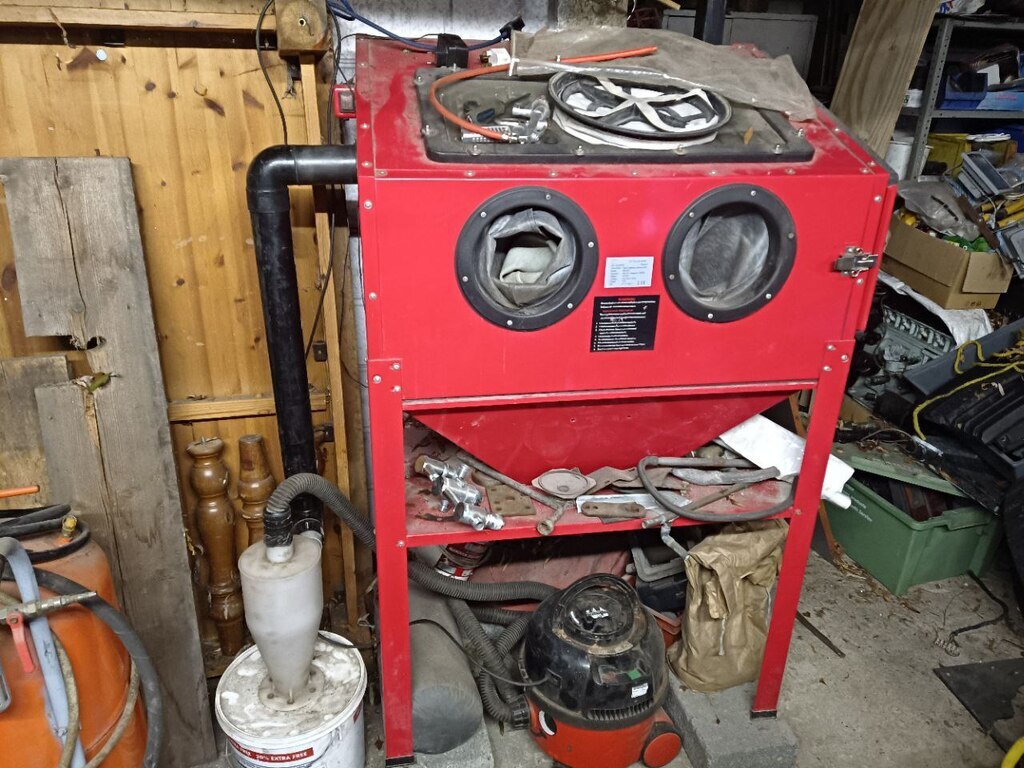 This was pretty good, and I blasted a lot of stuff with it, along the way I binned the glass and plastic viewing window and replaces it with 6mm think toughened glass and made the viewing window frame more easily removable, by fitting the bolts from the inside grinding out some of the frame to fit and using penny washers and acorn nuts.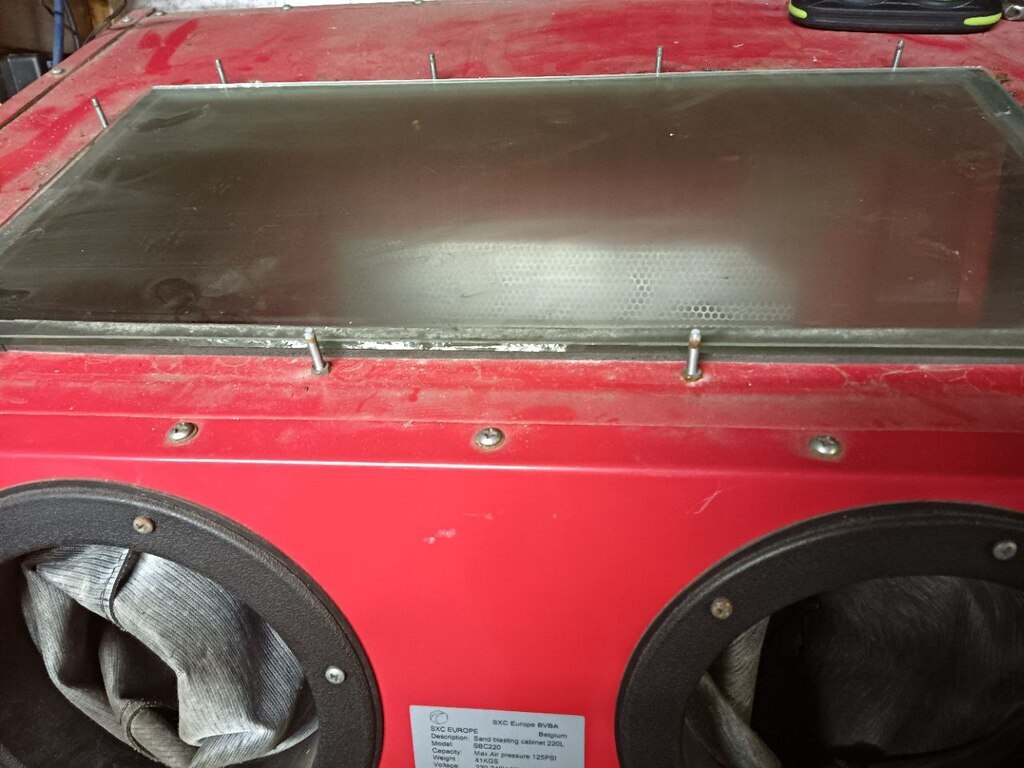 Unfortunately I didn't use the disposable glass protectors and the glass has been etched, It's still usable, but it will need changing.
Glass protectors are eye wateringly expensive for what they are, 10x 1ftx2ft glass protectors are £50, if anyone has a cheaper solution I'm all ears.
The only issue I've had with it has been intermittently poor media flow, now it's time to resurrect the beast and hopefully improve it.