I've just fitted new rear shock turrets in my mk1 Escort. I need to fill in the section left by the old ones.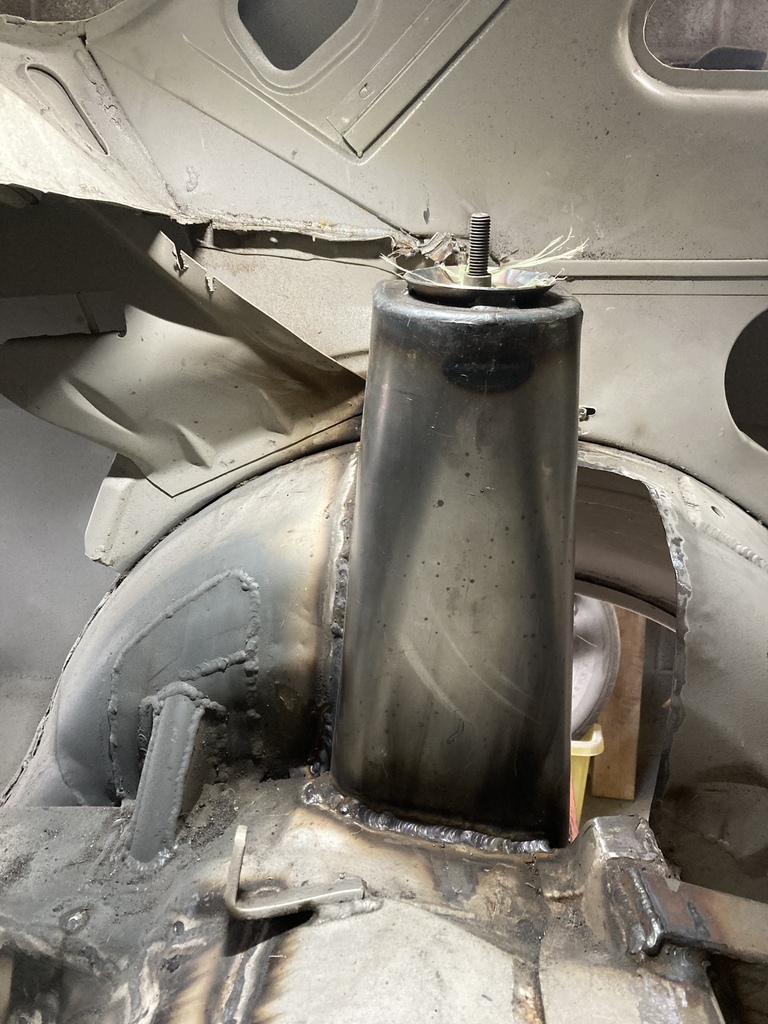 The side and the top will be easy enough. The curved section in the middle, however, will be a pain as it's a compound curve.
How should I go about doing this with basic tools and knowledge? Any metal bashers out there have any ideas?