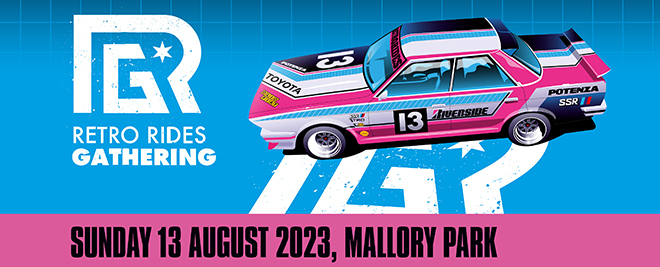 Moving from our previous venue was a daunting task, doing it in a shorter time span than we usually have, made it doubly so. Running our Quick60 event on the Saturday on our own for the first time added a whole other level of madness to it all. In the end we needn't have been worried (well except for the two days the week before where we thought we'd have to cancel the whole thing), Quick60 went great, the Gathering worked and we walked away with four pages of things we'd do better next time.
So here we are, already prepping for Gathering 2023. Once again at Mallory Park, we are excited to be back on an August date; 12th August for Quick60, 13th for Gathering.
We learned a lot this year and have plans to re-arrange some things, tweak some things and radically overhaul some things.
We're expecting Quick60 to be a much much bigger event in 2023, and it is once again included with your Gathering camping ticket. We've tried not to pass on increasing costs to our attendees as far as we can, however everything across the board has increased prices from generators, to toilets, to printing. Which we've reflected in campsite pricing increase. We'll work to keep this price stable for a few years.
Pre-sale until 31st January will be £59, then £64 for early bird tickets until 14th July, where it will go to the standard price of £69.
Day ticket prices for both Quick60 and Gathering will be £15 for pre-sale until end of January, £17.50 for early bird and then £20 from 14th July. Kids (aged 5-16) will still be a flat fee of a fiver, and under 5's are still free.
We'll be announcing more of our plans for Gathering and Quick60 next year. We're looking forward to making the most of the venue and providing a great show for everyone.
You can get your tickets here :
www.trybooking.com/uk/events/landing?eid=34145&