Done a bit more over the weekend. Got all the ceiling closed off, then turned my attention to the section that forms the (soon to be) wall that separates the main garage from the bar.
I figured it would be a good idea to make a section of this easily removable so it gives me access into or from the main garage without major trauma. So things like my motorcycles could be wheeled into the bar area in the winter or suchlike. With this in mind I hatched a plan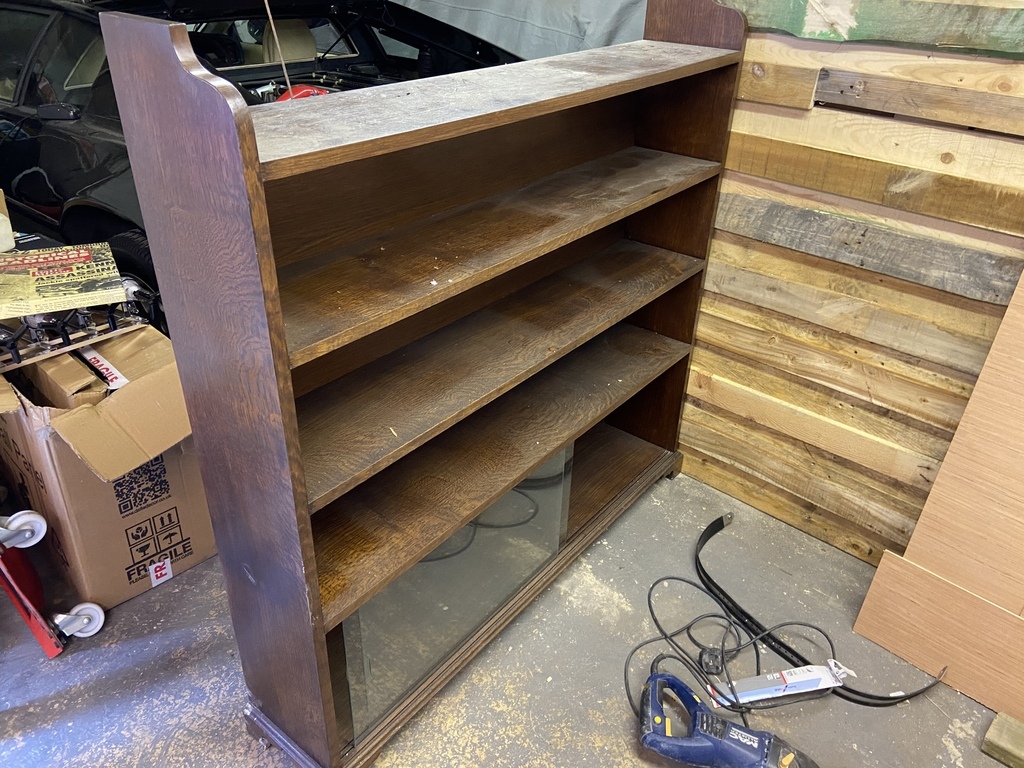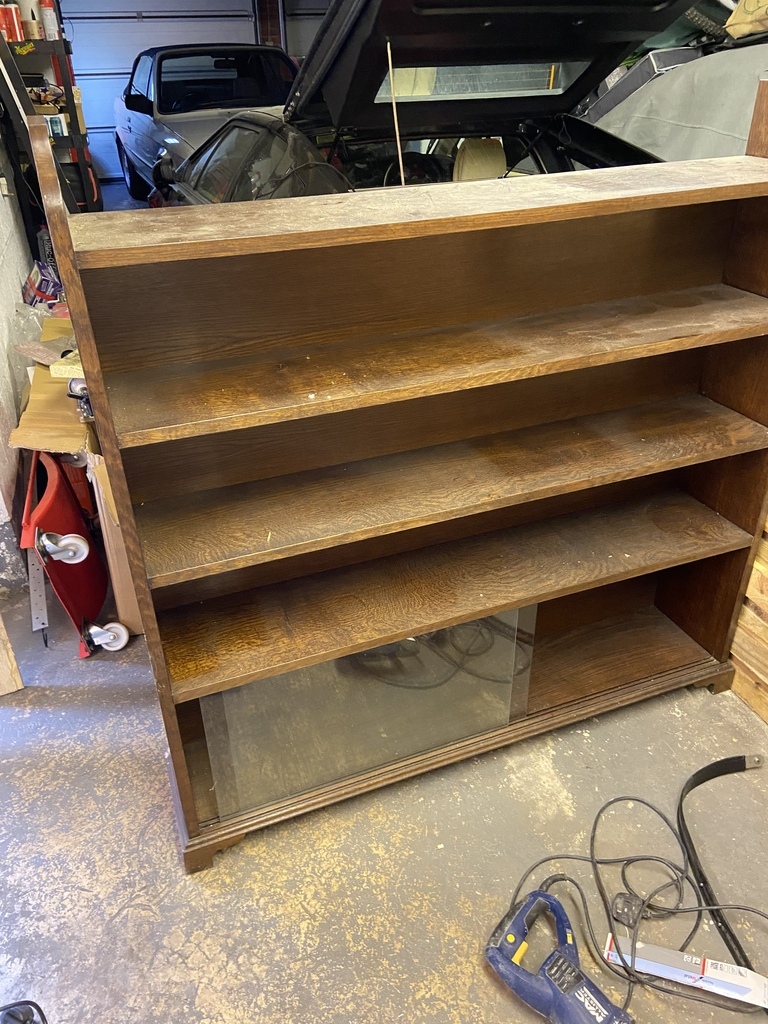 This was given to me by a friend of my Mums about 25 yrs ago. I had it in my lounge a good while then when I decorated & changed the scheme it ended up in the garage just being used for shelving. It's really well made from some sort of hard wood, but the dark brown just wasn't doing it for me.
So I gave it a quick sand off & gave it a couple of coats of magnolia.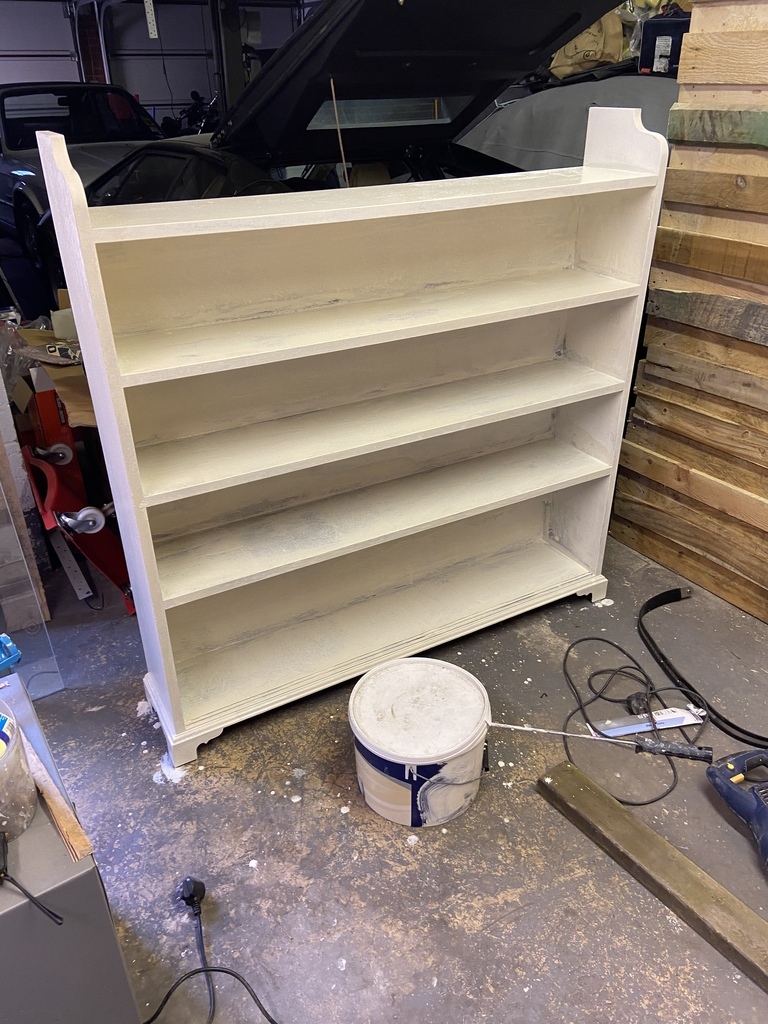 It still needs a couple more to cover completely but then I'm gonna rub the edges off a scuff it up here & there to give it a bit of a shabby chic look. It is approximately 4ft x 4ft & is easily moved so I'm going to use it as the removable wall.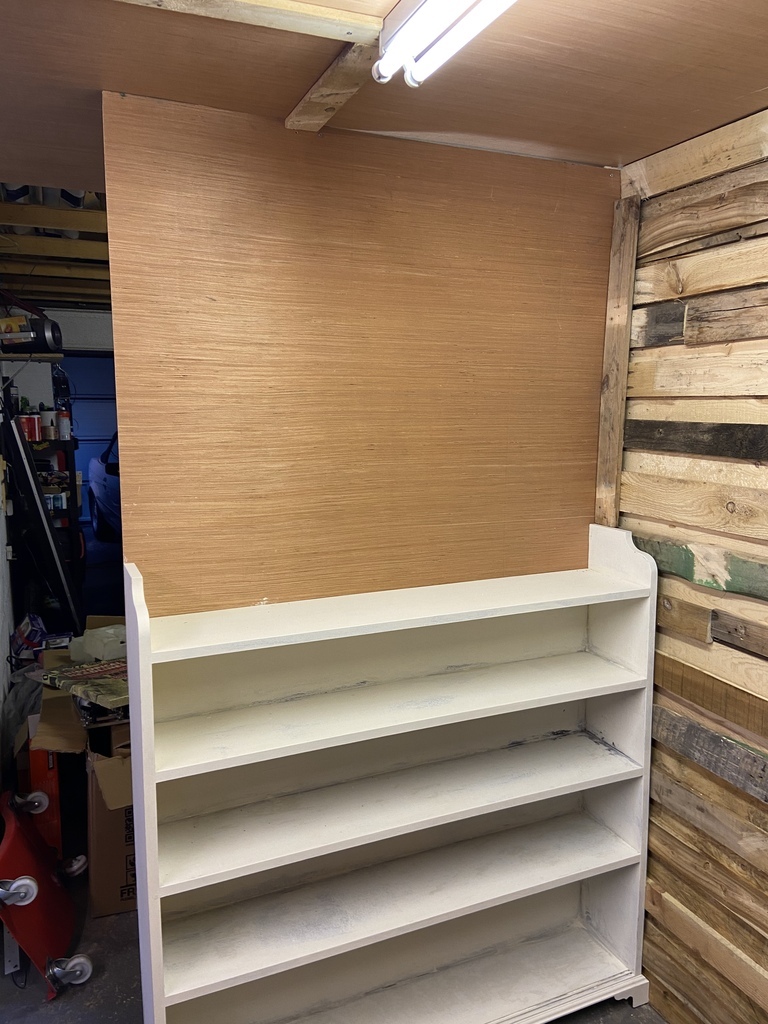 I didn't want anything too heavy on top, so I've used a piece of the 3mm ply I had left from the ceiling & with just 4 screws that can be removed & then the bookcase slid away to give a 4ft wide full height opening. I have a plan with ply to make it more interesting, more on that later in the build.
I also had a small win, in that my mate runs a kitchen fitting business, so when he took a kitchen out of a local bungalow to fit a new one I got this fridge for free.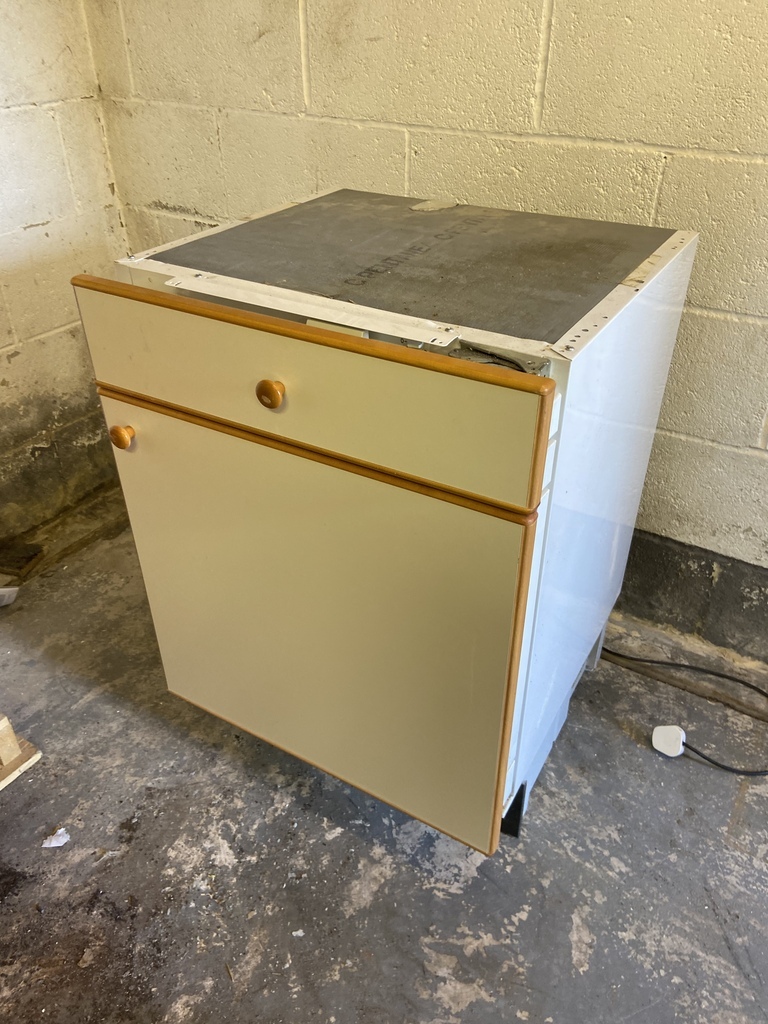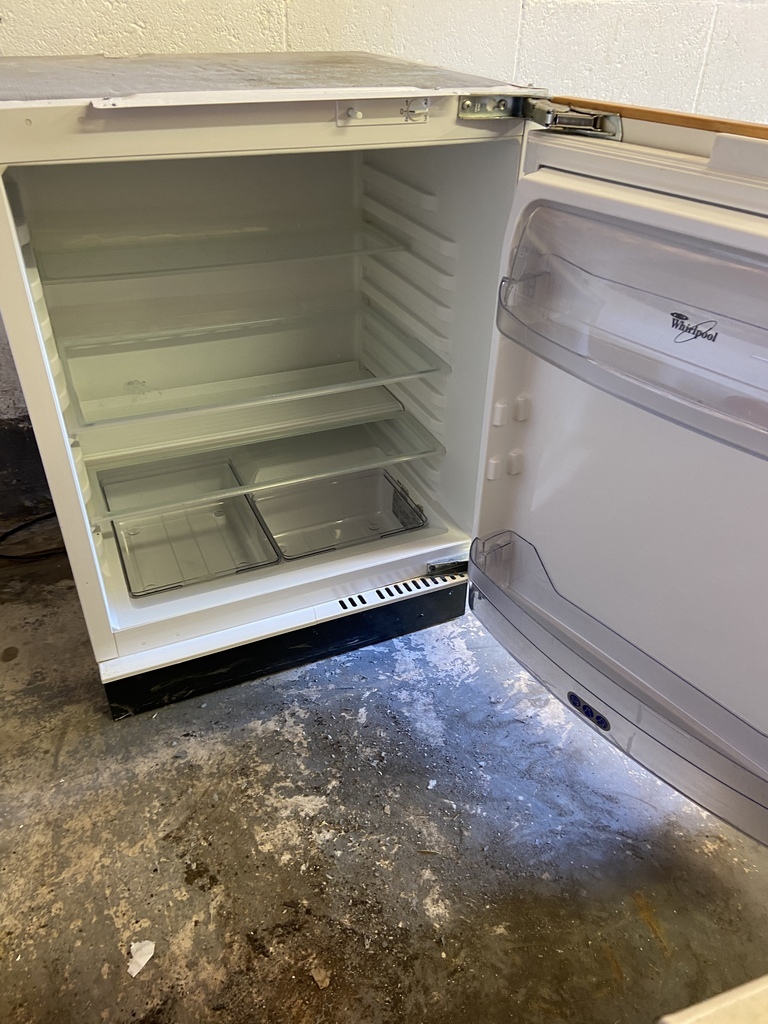 It's immaculate inside (as was the property it came from tbh)
So should do the job nicely