Well, it feels good to be back after a very long break from all things Forum....
So the story kicks off back in early 2018, when i bought a little terraced cottage up in East Lancs. The house was in pretty decent shape, but the real attraction was the plot of land out back which the vendor was renting from a local farmer. 'He's definitely interested in selling the land - i even have a letter here from him saying exactly that..' and indeed she did. Deal. Sealed.
The house went through without a hitch and I then spent the next sodding two and a half years buying the land, which also included me paying rent on it so i could park there! Let's just say these were trying times!
Okay, so why did i go to so much effort? The place i bought is in a conservation area, but the plot of land was former garages and allotments and my bit still had a ramshackle garage on it, so i was able to put a new one up and there was enough space to make it a reasonable size. The girl who i bought the house used the driveway for parking, but hadnt gut the grass in over five years, so it looked a million times better just for having that done..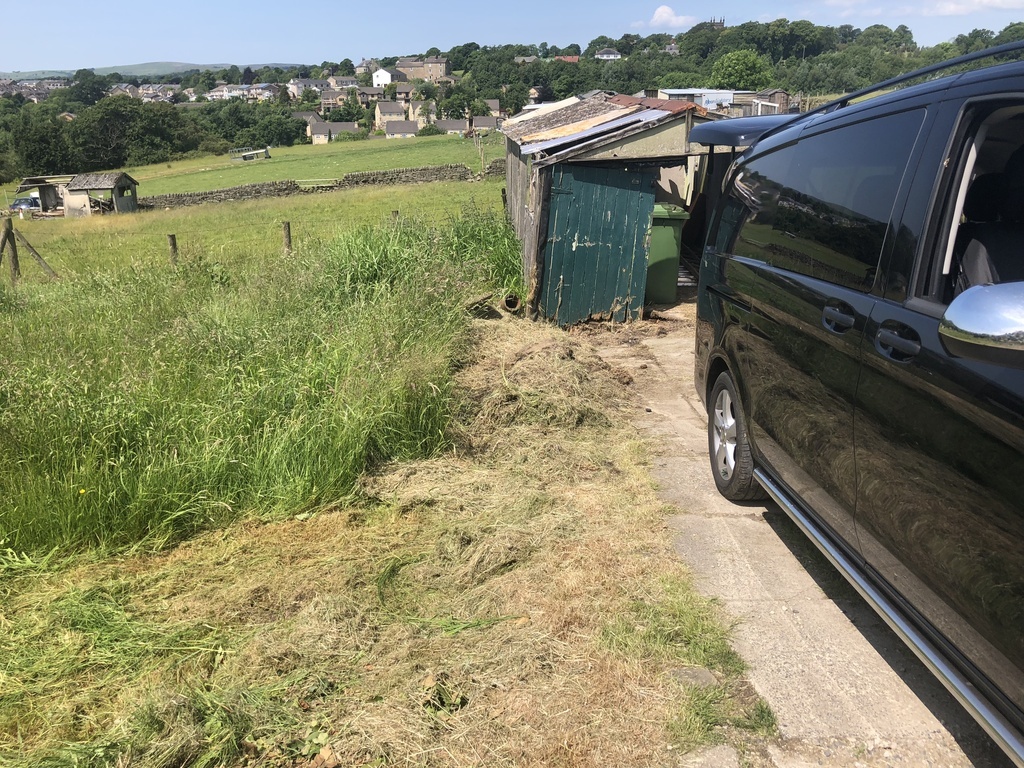 The amazing garage finally flat-packed itself about two years into my quest to buy it!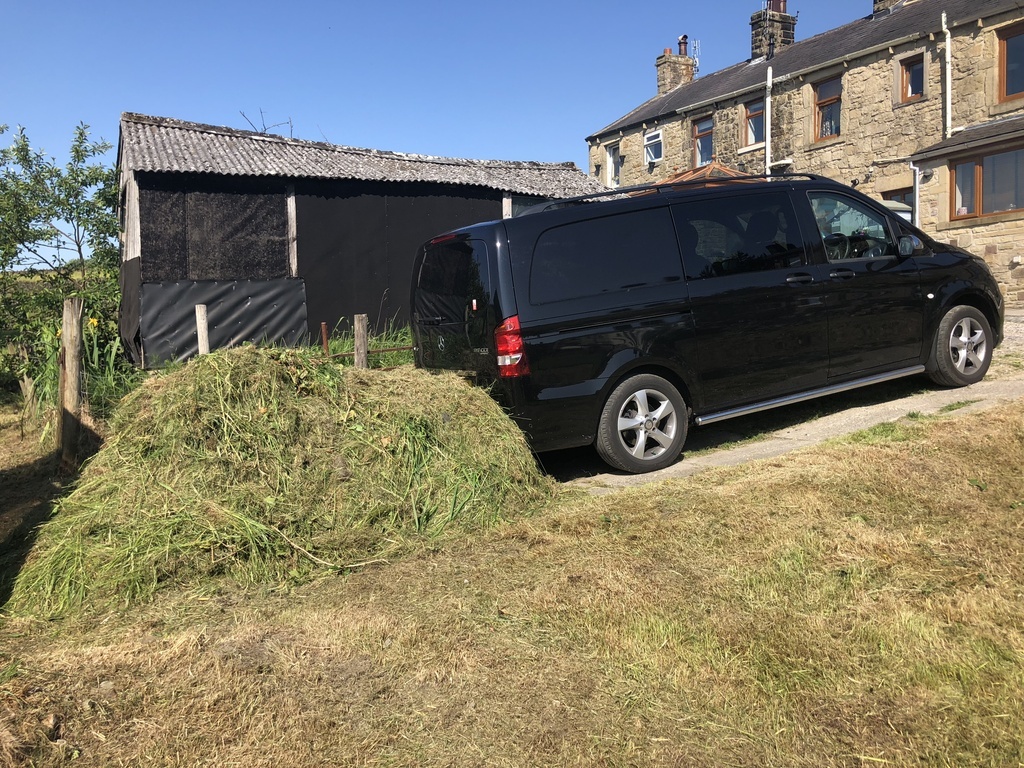 There were three garages still standing, but all in equally poor condition!
Right then, I've bought the land - now what....?