Been sorting through the stacks of rubber and have found a whole bunch of wheels that don't even fit anything I own...so here it is up for sale:
Renault Clio MK2 14" alloy wheels 4x100 - £40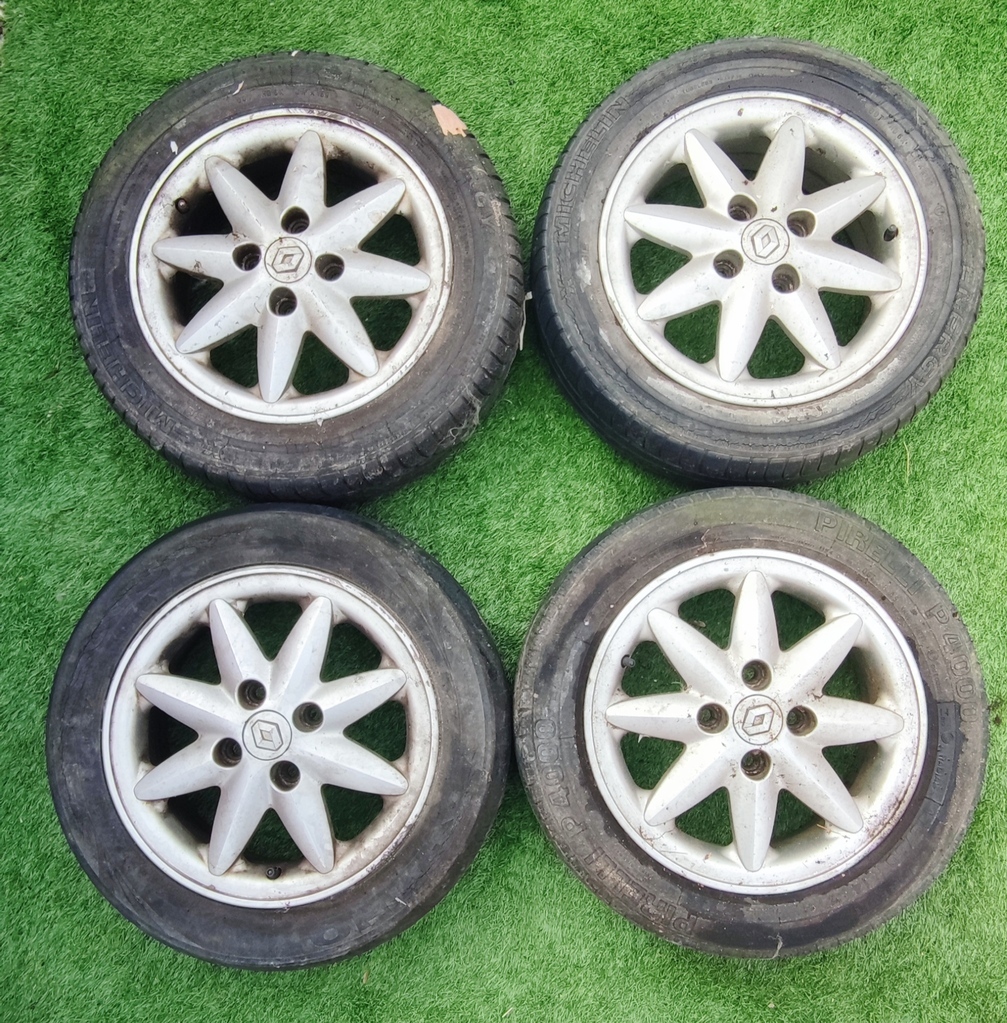 Wheels in good shape, minimal kerbing - tyres utterly toast
4x100 13" ET30 TSW alloy wheels -£50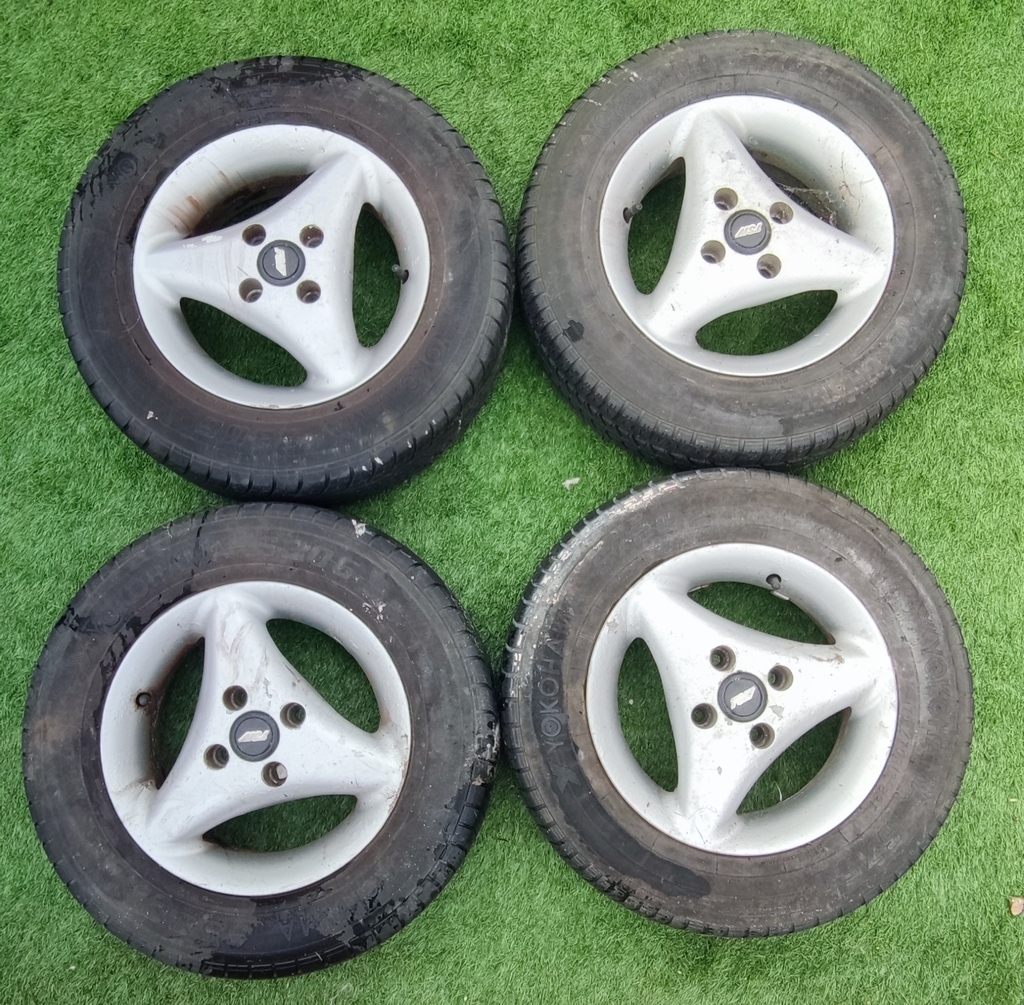 Matching Yokohama 175/70/13 tyres which have good tread but are old - one has gone down in storage so may need reseating
Wheels have very little kerbing but paint is bubbling off so ripe for a respray.
5x 14" Honda alloys 4x100 - £60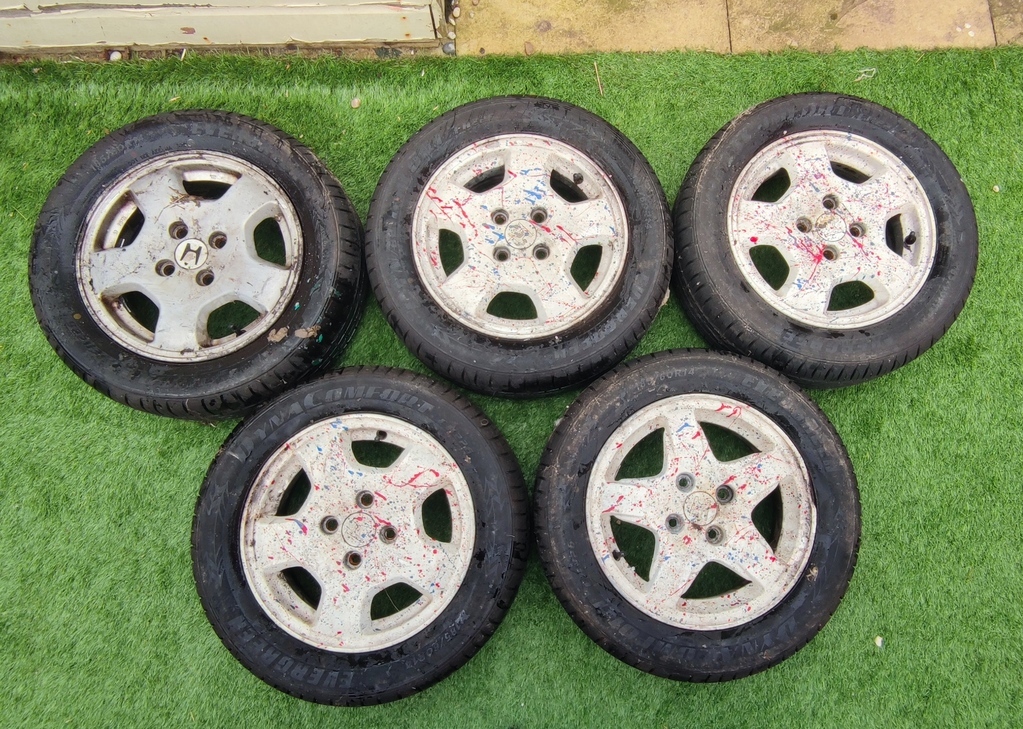 185/60/14 matching Evergreen tyres with loads of tread - dated 39/17 so nearly new and plenty of life left
4x Toyota GT86 Subaru BRZ 17" x7J OEM Alloys 215 45 17 tyres 5x100 Golf Polo - £175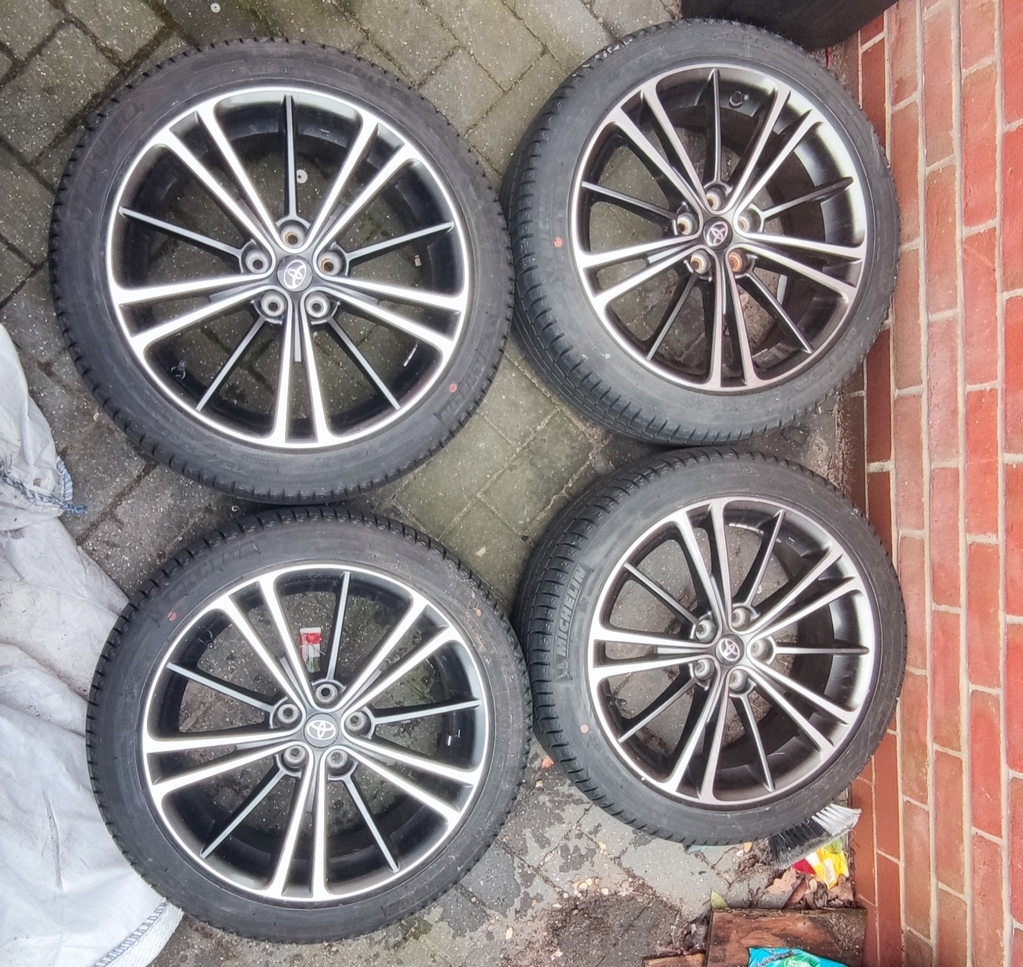 4 nearly new OEM Subaru GT86 alloy wheels with matching 215/45/17 Michelin Primacy tyres.
No kerbing, only the tiniest bit of corrosion under the diamond cutting on a couple of wheels
Centre bore has been widened to fit 5x100 VAG application.
17" 4x100 Mini wheels R85 7J ET48 - £175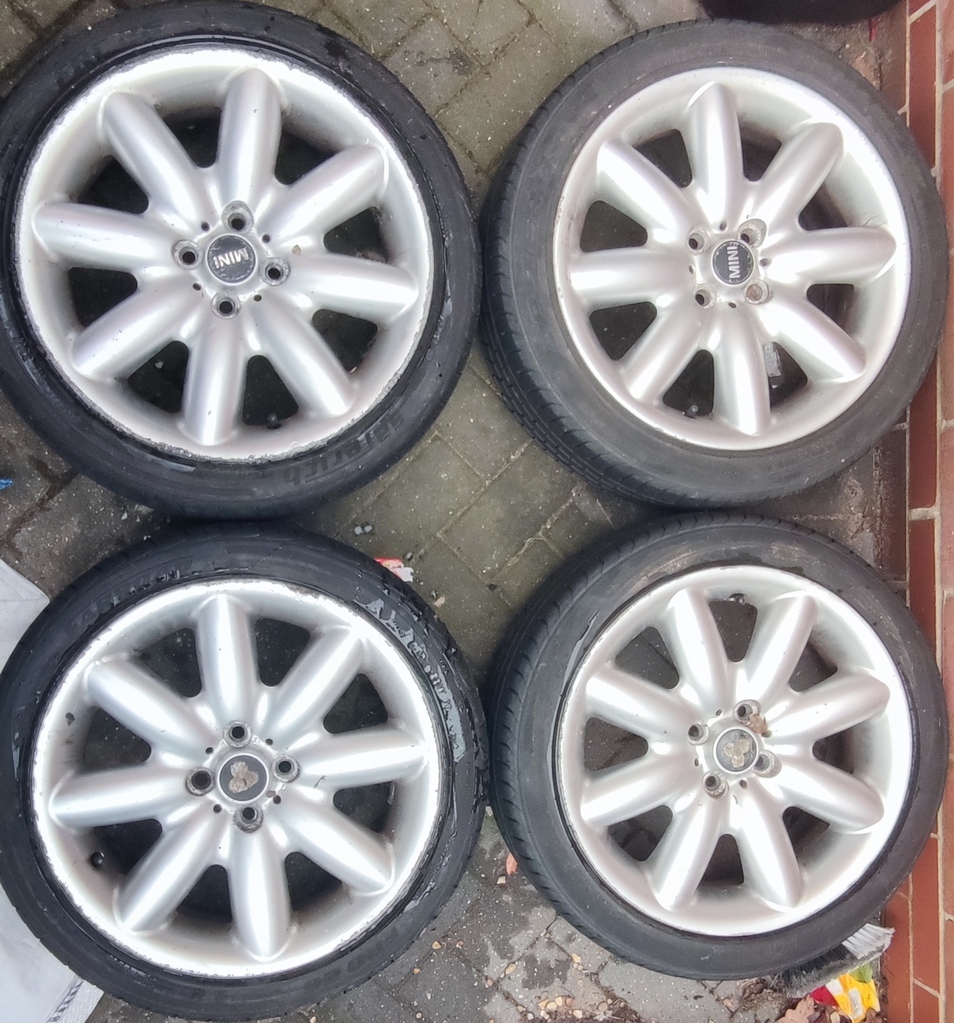 All with 205/45/17 tyres with loads of tread
2x Pirelli P-Zero runflats (I had them on the rear)
2x Farroad budgets I had on the front.
Previous owner clearly bought their driving license online as every wheel is kerbed.
They're not pretty but they could serve as a spare/winter set or just raid them for the tyres and weigh them in.
More pics and details available on request.
Collection from nr. Stansted, Essex preferred.