Aloha, I hope the title is clear,
that I'm willing to give you...
This car with the standard wheels (as pictured to the right, not the ones on the car) I have the v5, 1 key and that's about it,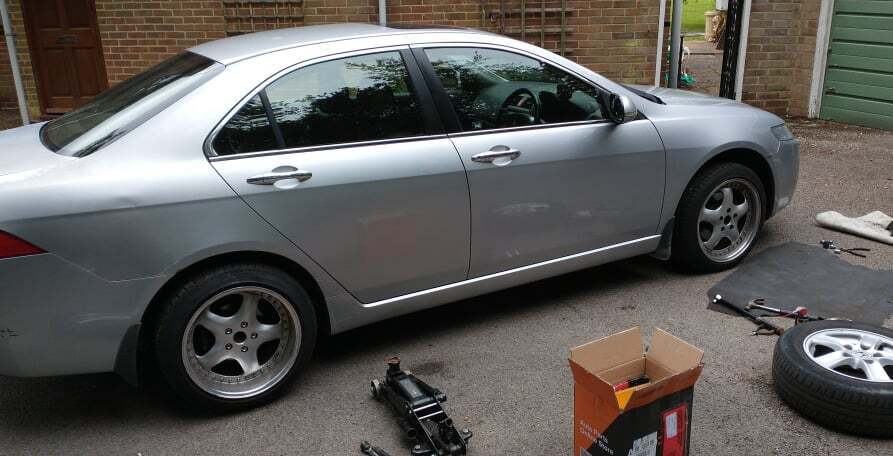 It's a perfect shoestring car, runs and drives, has MOT 'til Jan 2nd I think, currently has scrap that's filling up every orifice available except drivers seat

needs passenger front wishbone soon as a bush is on it's way out and the exhaust flexi is going, it's on 185k or there abouts so does put out a light mist when on ecovteeeeec oh and the paintwork... not in the best shape, I got the car free earlier in the year for some graft.
I'm looking again to carry on that legacy, if you have a trailer or a way of moving my 1989 Skoda rapid with no engine 4 miles from my house to my new house before Jan 25th but not on Jan 15th/16th, this lovely Honda could be yours.