EDIT: sold

Sadly selling my 1978 Alfa Romeo Giulia Nuova Super 1600 because soon I won't be able to keep it in the garage.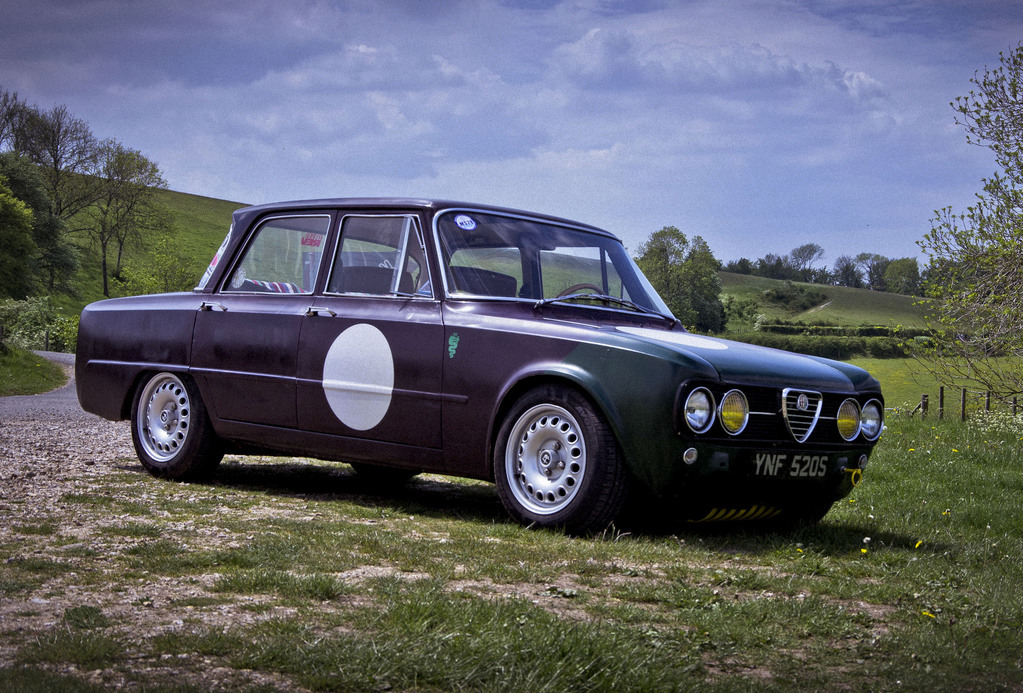 It's fitted with a 2.0-litre Nord engine from a period GTV Coupe, so has around 130bhp. The engine has been fitted with twin Dellorto DHLA 40 carbs and fast road camshafts, so it's quick for an old car. It has a 123 distributor and new HT leads and was tuned up recently so it runs really well. Sounds brilliant.

It also has thousands of pounds' worth of Alfaholics parts, including the full fast road handling kit (hence why it's so low - new shock-absorbers, springs and anti-roll bar), rebound straps and 15-inch Veloce wheels. The Avon tyres have loads of tread remaining. It drives brilliantly - I took it to the RR Weekender and it was awesome out on the Goodwood track.

It was imported from the Netherlands a few years ago. I have all the documentation and it's been correctly registered as a 2.0. Once it arrived here it was treated to new floors and sills, suspension mounts and more recently it's had a new front valance and wings. As far as I can see, there is no serious rust on the car. I have a huge file of photos of the work being done and invoices for almost everything.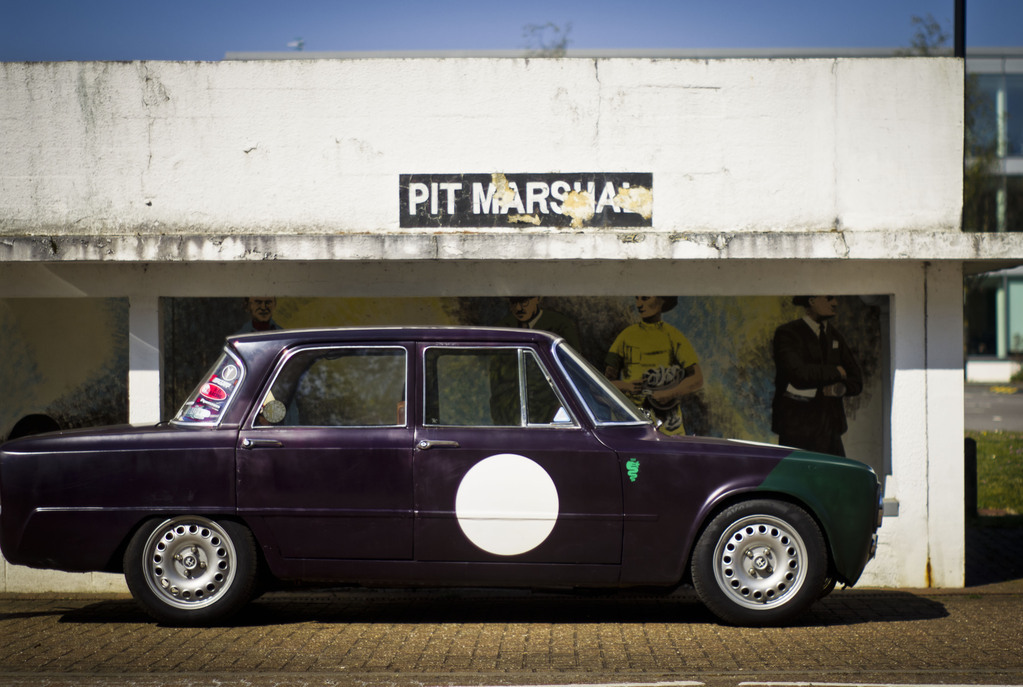 The reason it's so cheap: the paintwork is poor. After the front was replaced, the previous owner sprayed it green as a temporary fix, and the rest of the Aubergine (Faggio) paint is faded and there are a couple of places that need re-shaping slightly. I was planning to get it resprayed but my situation has changed now. You could run it as it is - it has a cool 'rat rod' look that RR people will appreciate - but I understand that this affects the value. Also, the gearbox has a crunch in second gear when cold. It's fine when warm after a recent transmission oil change.

The interior is good, though there are some tears in the seats. I've fitted a Bluetooth stereo and you can plug in your phone with USB and mount it on the dash.
In the past six months I've changed all the fluids, fitted a Pipercross air filter, fixed the water and oil gauges, added a coolant catch can, put a sportier exhaust on (have the original still), put in boot carpet and changed the number plates so they're road legal.