So I managed to get all the springs and dampers mounted to the Landy before the trip, it's raised the ride height by about an inch.
I had a 3hour drive to strata Florida so we set off Friday night and stayed in a b&b for the night. It's my first time in wales green laning and it's the longest journey I've done in the landy, it performed faultlessly and handled great on and off road with the new suspension set up I'm well impressed.
We meet up on the Saturday with a few people off of Instagram, the convoy consisted of a Suzuki jimny, discovery 2, Jeep Wrangler and the 90.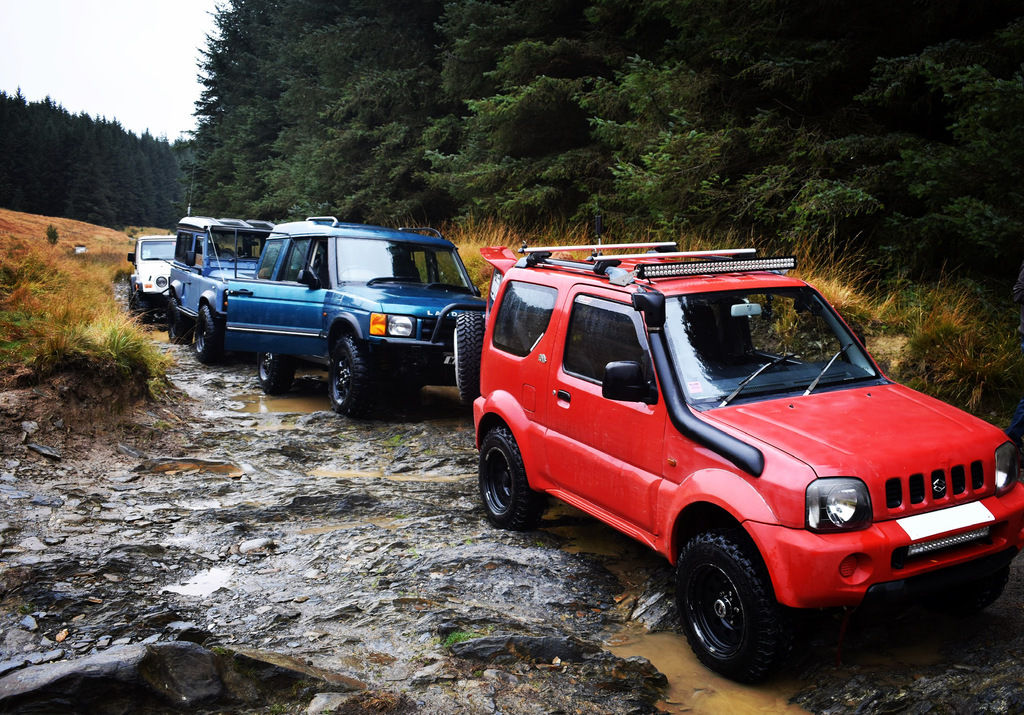 Jack's jimny lead the way, was really impressed with how the jimny handled everything, it simply skipped over all of the terrain.