Well guys, its finally come around to selling up on my spitfire,
Documented its journey for the most part over on this thread so feel free to have a gander 
forum.retro-rides.org/thread/158320/1977-triumph-spitfire-engine-rebuild
I'm Not massively active on the forum anymore so the best way to contact me is on my mobile at 07533648836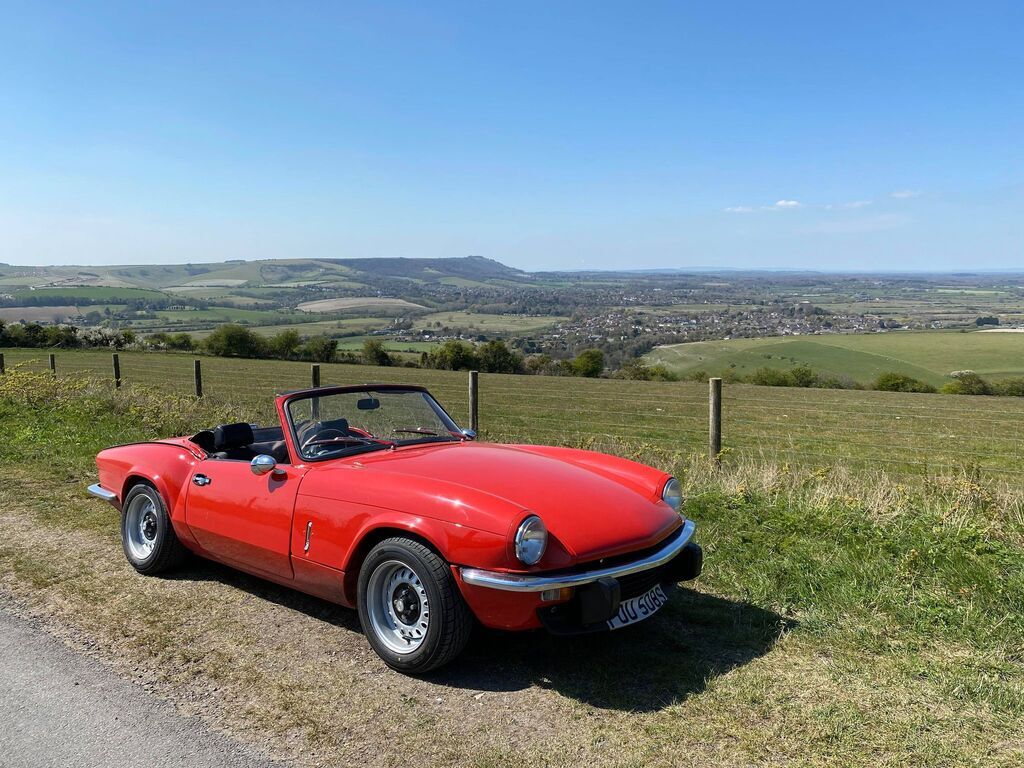 1977 Triumph Spitfire 1500
96800 miles
Recently rebuilt standard engine covered less than 500 miles
Brand new wheels and tires
Overdrive gearbox
Soft-top convertible
Open to offers
Please see description for further information. Feel free to message me If you have any further questions.
Bodywork
This car is completely rust free and has had the benefit of extensive restoration work and panel replacement.
The paintwork is in excellent condition and is finished in Alfa Romeo Rosso Pompieri. The car has been stored in garages and workshops and hasn't seen Salty winter UK roads.
All interior and underside metalwork was brought back to bare metal, de-rusted with a Bilt hamber Deox gel, painted in Bilt hamber Hydrate 80, and then covered in Bilt hamber 2 part epoxy primer. Finally, the finished product was top-coated in red to give it a factory-fresh look.
The floors and sills are perfect and the inner A posts have been recently replaced. A new tail panel and rear wing have been installed and extensive work has been done to the metal bonnet to restore it to the best possible shape. Structurally, this car is as good as they get.
there is some scope for a new owner to make some final touches to bring the car up to its full potential. The front valances are passable, but do have some small areas of damage. The bumpers are also in a passable condition, but they have some small scratches and dings. The front plastics are in decent order, with a couple of missing tabs.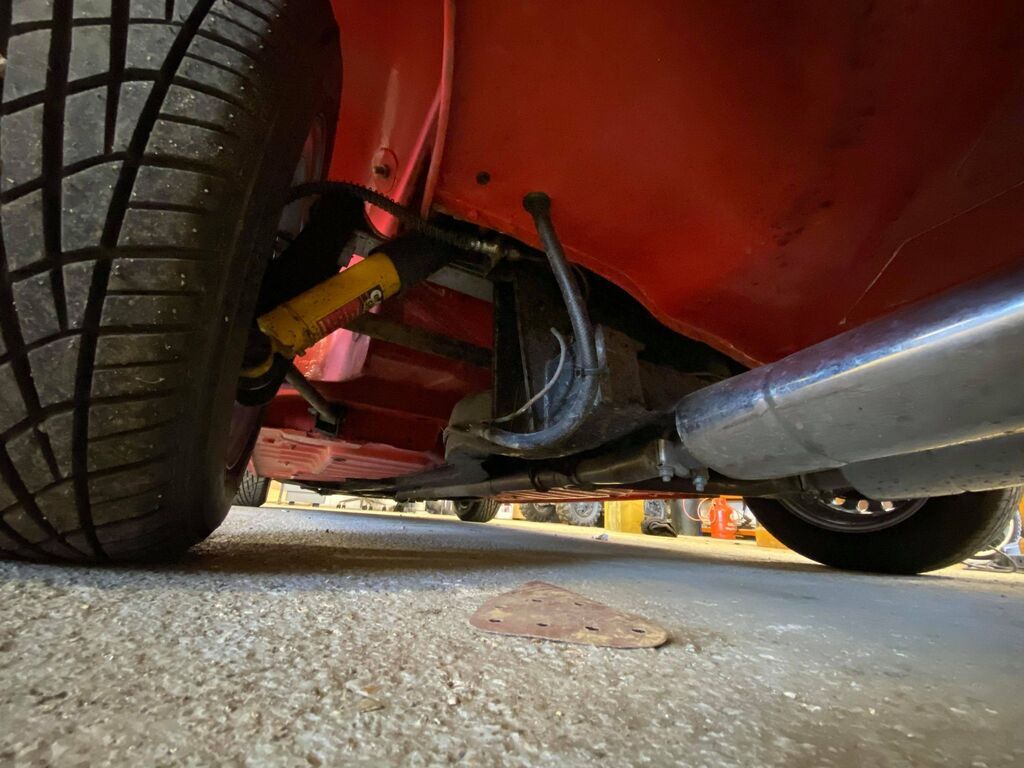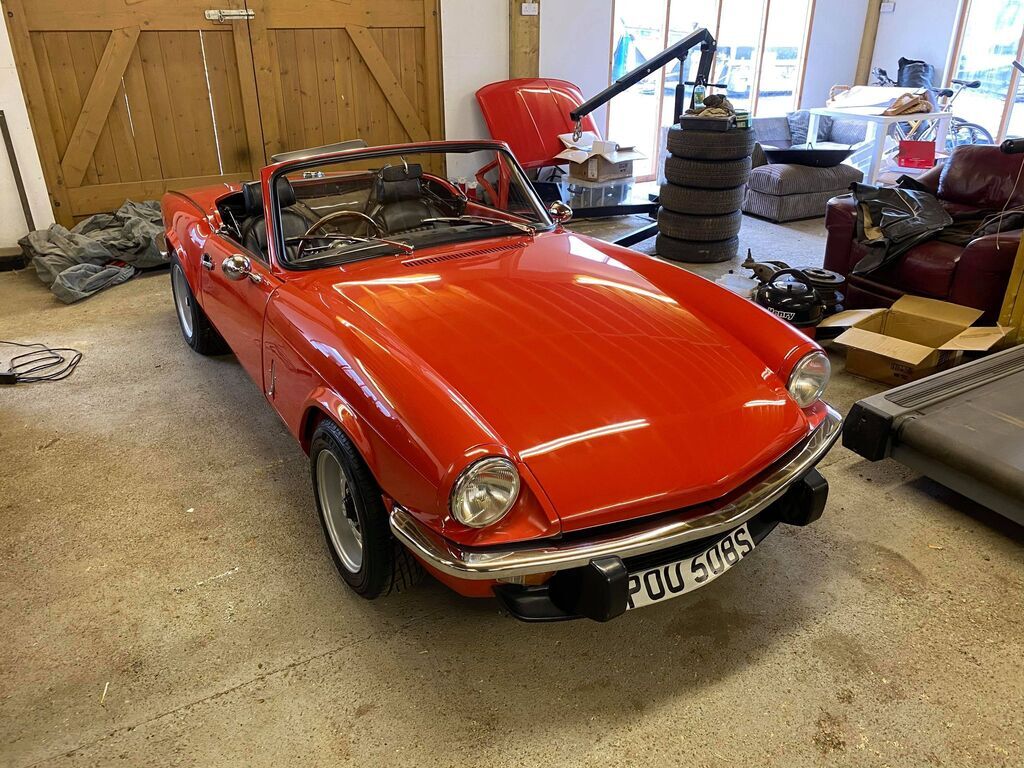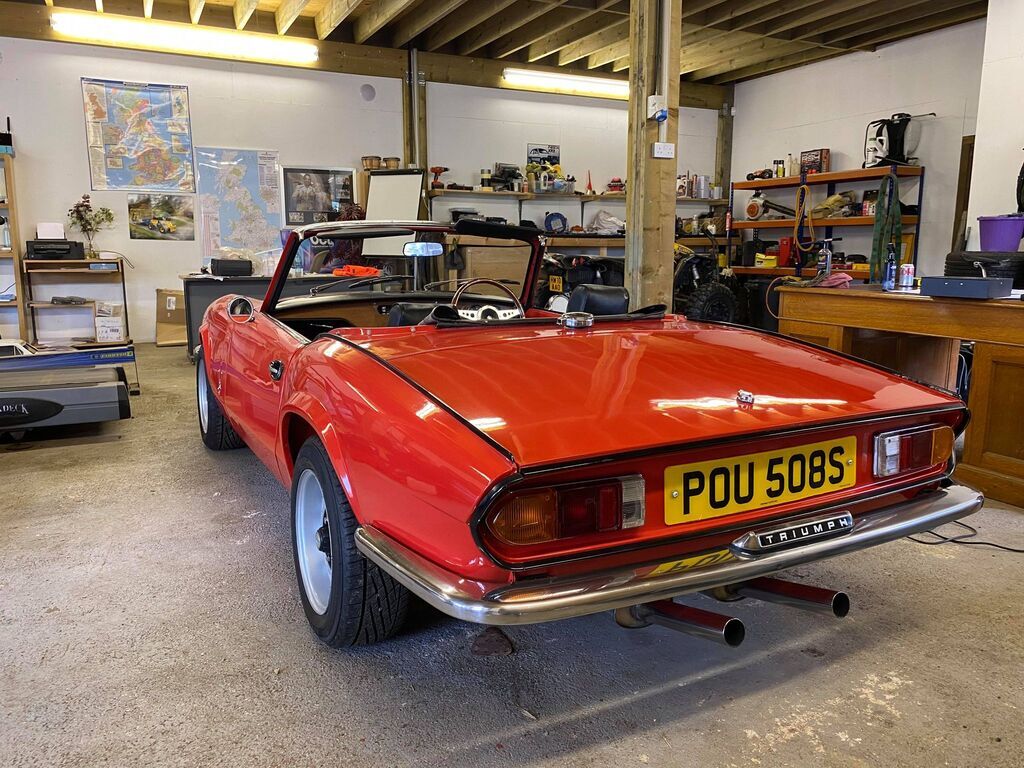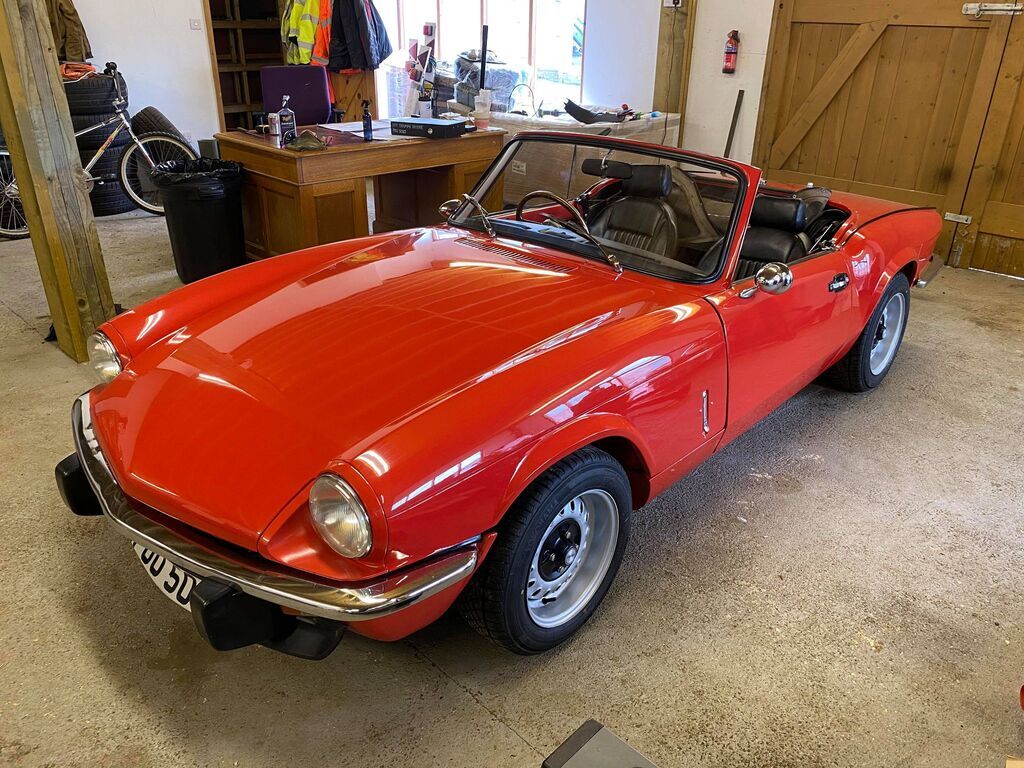 Interior
The soft-top convertible roof fits and seals well, making it a great car for summer or winter weather. The seats are in a decent condition and have recently had the runners cleaned. There are some small tears in the headrest on the drivers side.
The steering wheel is a beautiful wooden rimmed moto-lita replica.
All the gauges work correctly and the dashboard is in a good condition, albeit with a bit of a rustic finish. Some guages could benefit from new bezels. The speedometer is not original and comes from an earlier Spitfire model and does not match that rev counter, but shows the correct mileage readings.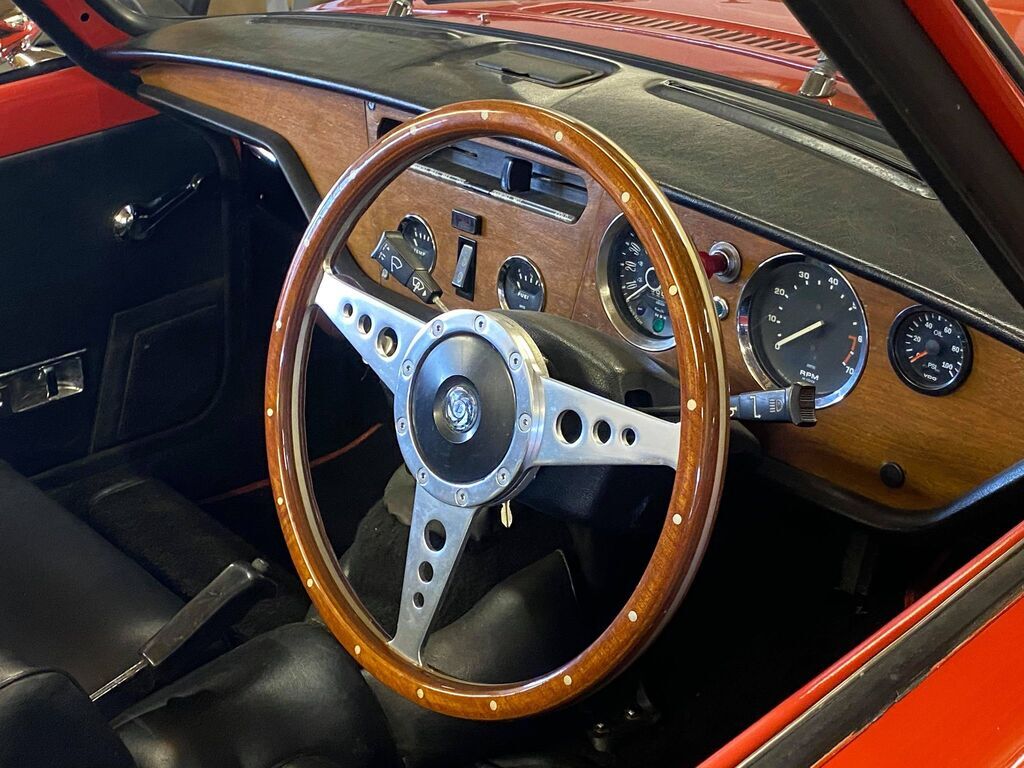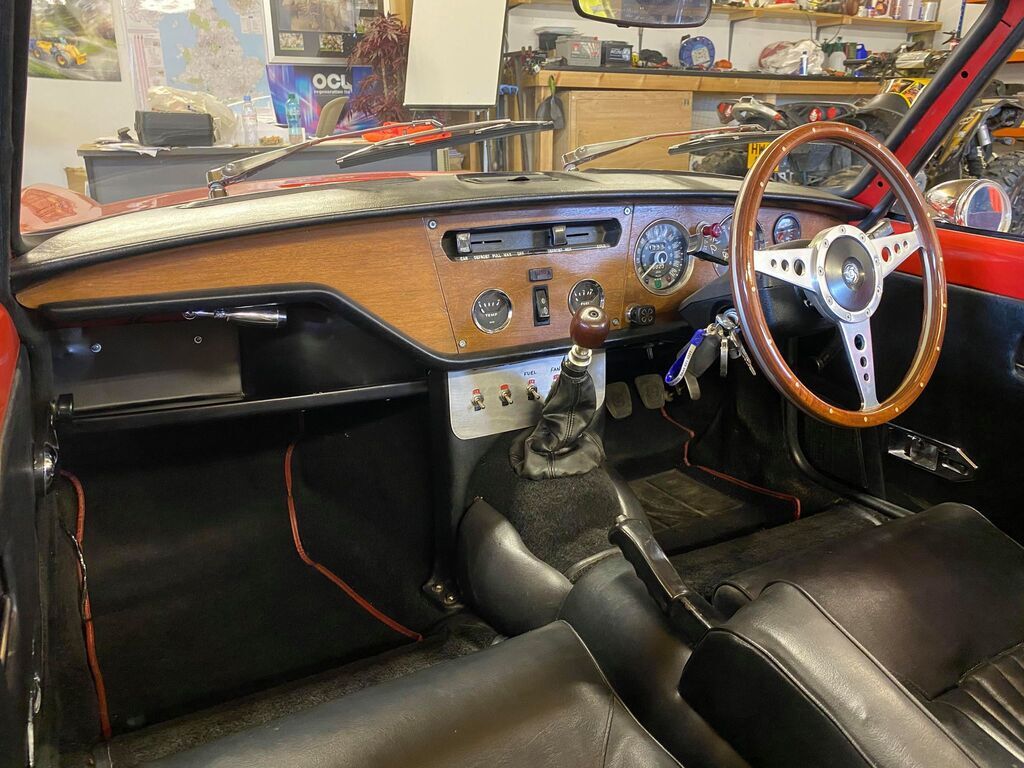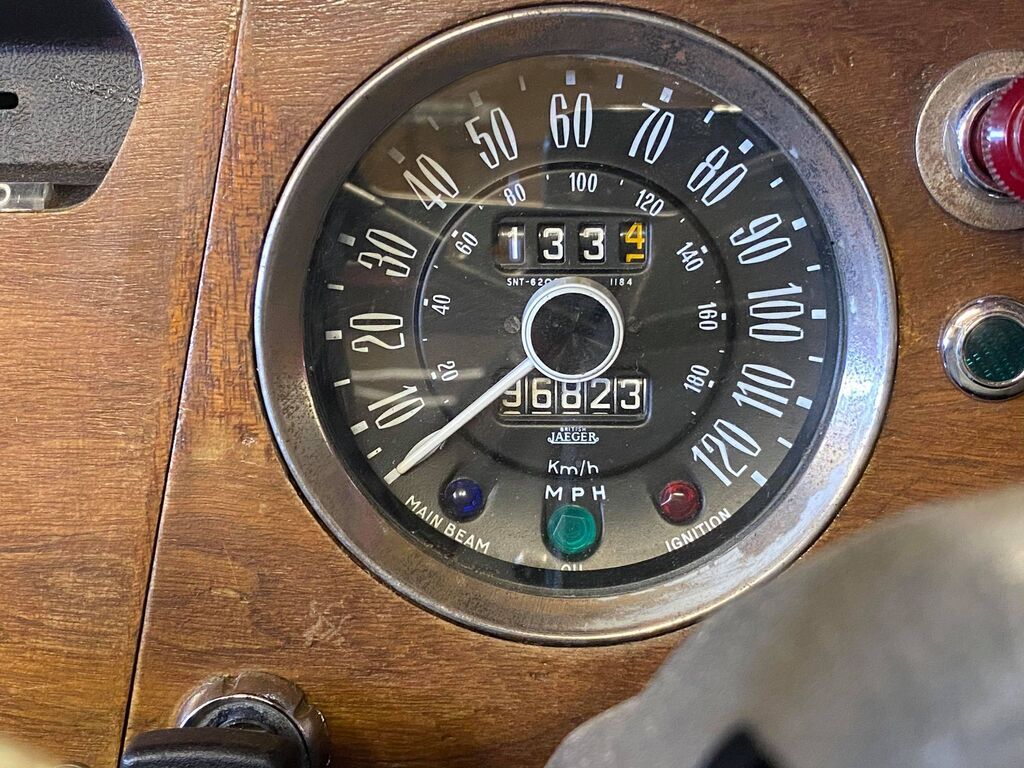 Electrics
A whole new loom was fitted in 2014 and all the sensors have been replaced within the last few years. Specifically, the indicator flasher has been replaced with a solid state unit to help with reliability.
The Fuse box has been modified to fit modern blade fuses.
The car has been fitted with an electric fuel pump to help the car start reliably after sitting. The mechanical pump has been removed and plated over. It is still in good working order and can be supplied with the car.
There is a cabin-mounted switch panel to operate the electric fuel pump and the overdrive and the fan (which is not often needed, but is available just in case).
New sealed beam headlights were fitted last year, and new twin tone horns have also been fitted.
Battery is less than 2 years old and has always been stored indoors
Engine
The engine is a standard 1500 unit that has had a very recent refresh (December 2020). All the bearings were replaced, everything internally was cleaned, regasketed and repainted, the head was rebuilt with new valves and the cyliders were deglazed and had new rings fitted. All of this work has been photographed and documented.
New parts fitted include the thermostat, alloy radiator, hoses, timing chain, uprated head gasket, oil pressure sensor and temperature sensor. The carburettors are the standard twin hs4's that have been rebuilt and set up.
The engine starts and runs perfectly and sits comfortably in the middle of the temperature guage during driving without the fan on. It has excellent oil pressure, even when warm, and an oil pressure guage has been fitted.
A spare engine can be supplied, which includes a ported high comp head, .040 overbore, larger valves, high lift cam and oil cooler. This engine was removed as it wasn't overly well sutied to town driving, but it ran amazingly well when it was driven faster. (Pictures at bottom of listing)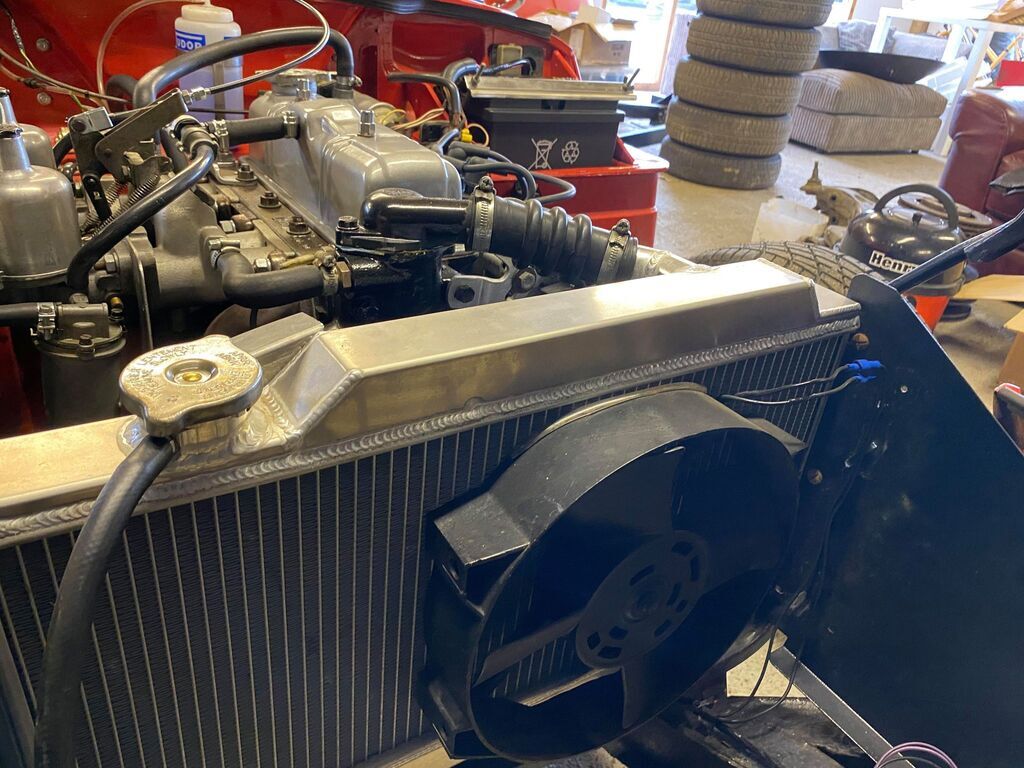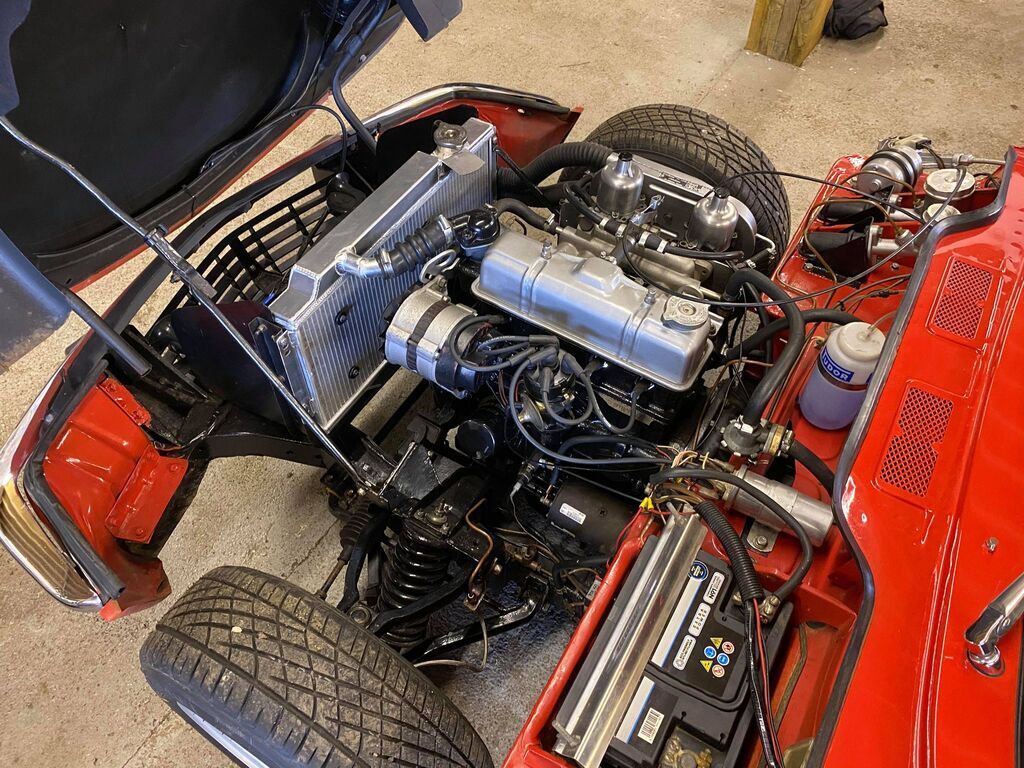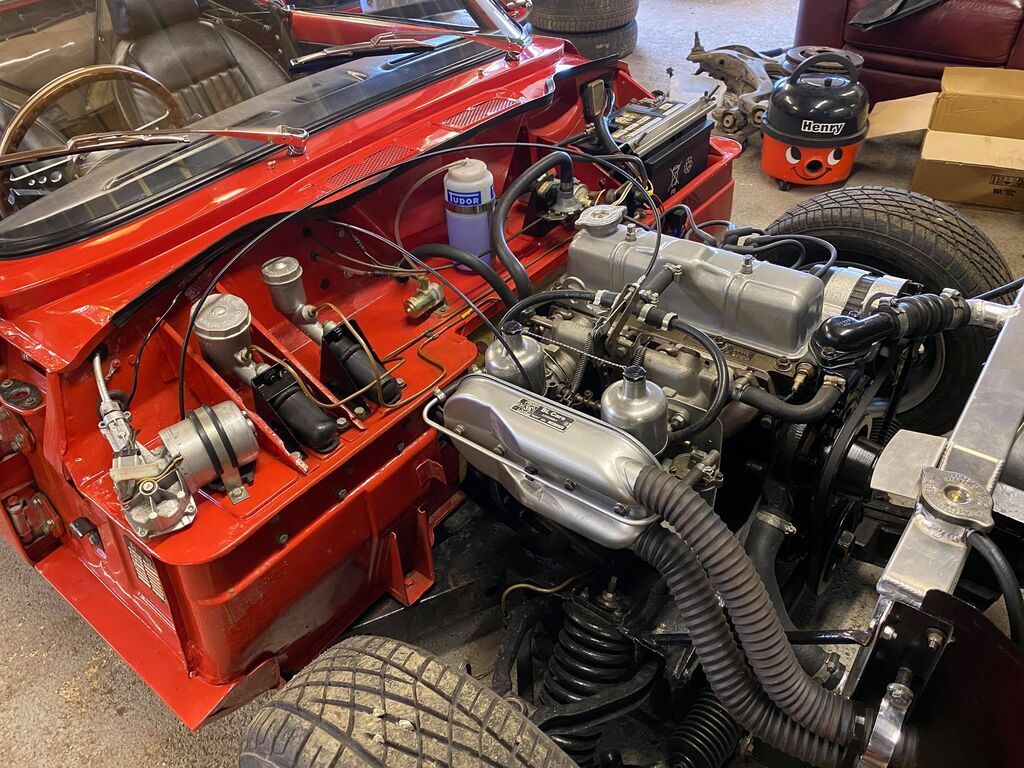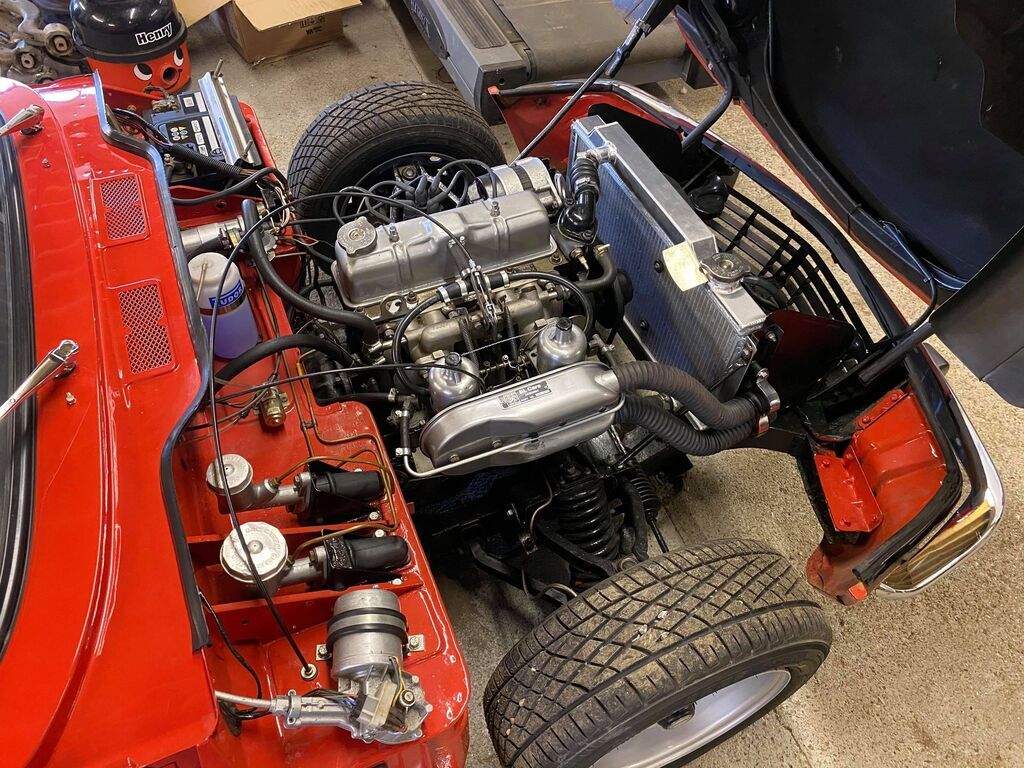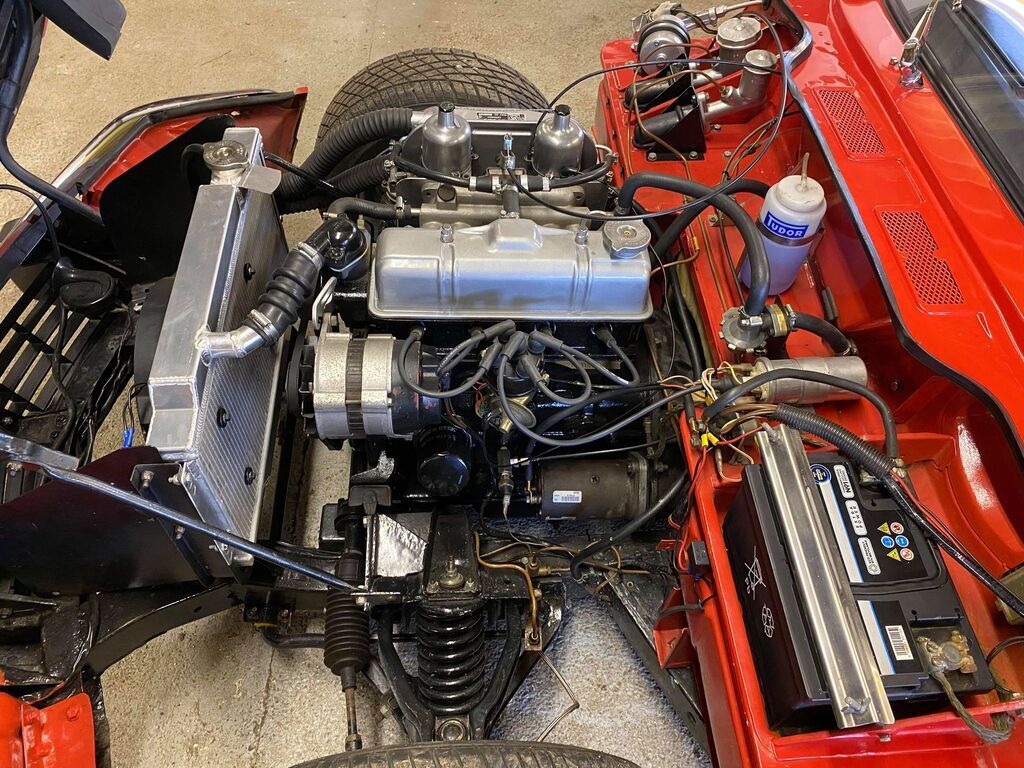 Mechanical
The gearbox is a later type single rail with a j-type overdrive. It has been fitted with a modified short shifter to give it a much nicer gear-change
The front suspension is lowered on drop springs and fitted with Spax adjustable dampers (painted black). The rear suspension has a rebuilt spring, all bushes have been repalced and fitted with spax adjustable dampers.
The differential has been rebuilt less than 1,000 miles ago and the UJs have been replaced. The car can be supplied with a spare UJ.
The front brakes are uprated EBC Vented disks with greenstuff pads, the calipers are standard, and the brake lines are braided. The rear brakes have been rebuilt with new shoes and cylinders. The handbrake works perfectly.
The chassis is in decent order but has a couple of dents and dings. It is hard wearing and is painted in a black hammerite so it would be easy to touch in.
Wheels and tires
The standard wheels have been re-barreled up to 6j and fitted with yokohama advan 175/50/13, which fit the arches much better and don't rub when on lock. The wheels have covered less than 100 miles.
A set of 5.5j Minilites are available and can be provided as extras.
Extras
The car is supplied with a freshly repainted hard-top. Please note that the hard-top has not been reassembled since it was painted.
The car will need a couple of window seals, but it is supplied with all the windows and quaterlights in great condition.
Various other spare parts are available, including a new door mirror, door catches, standard radiator (which has a small leak), a pair of rear lights with lenses, Haynes manual, competition preparation manual, and original handbook.
Decent sized history file with receipts going back 30 years.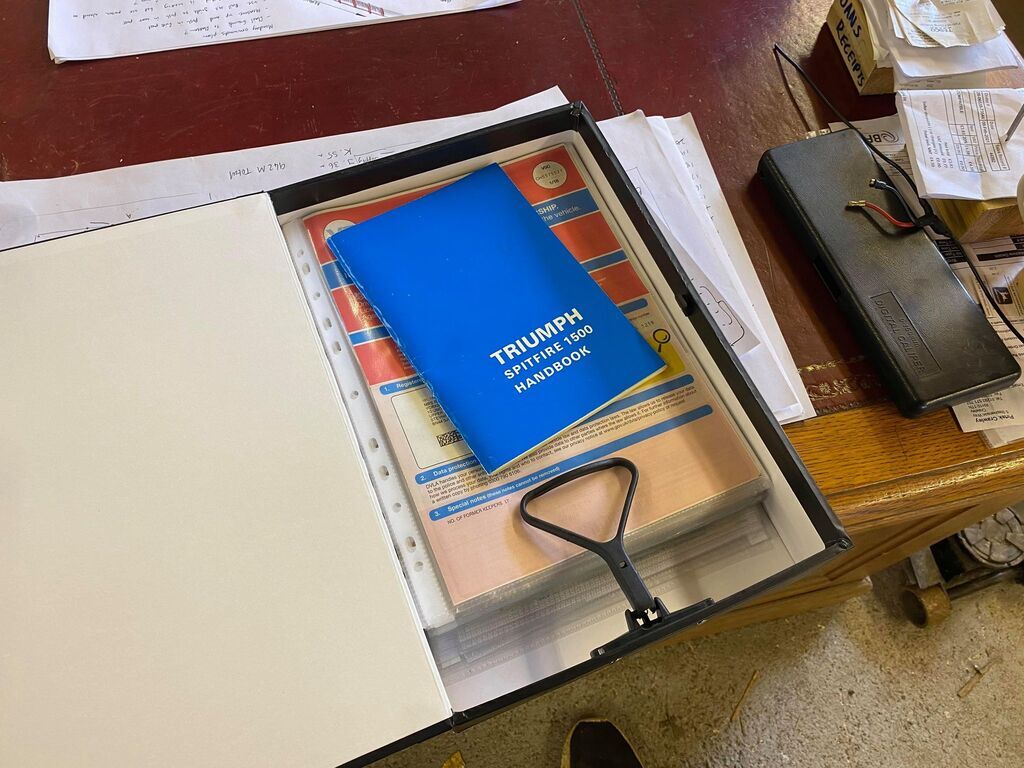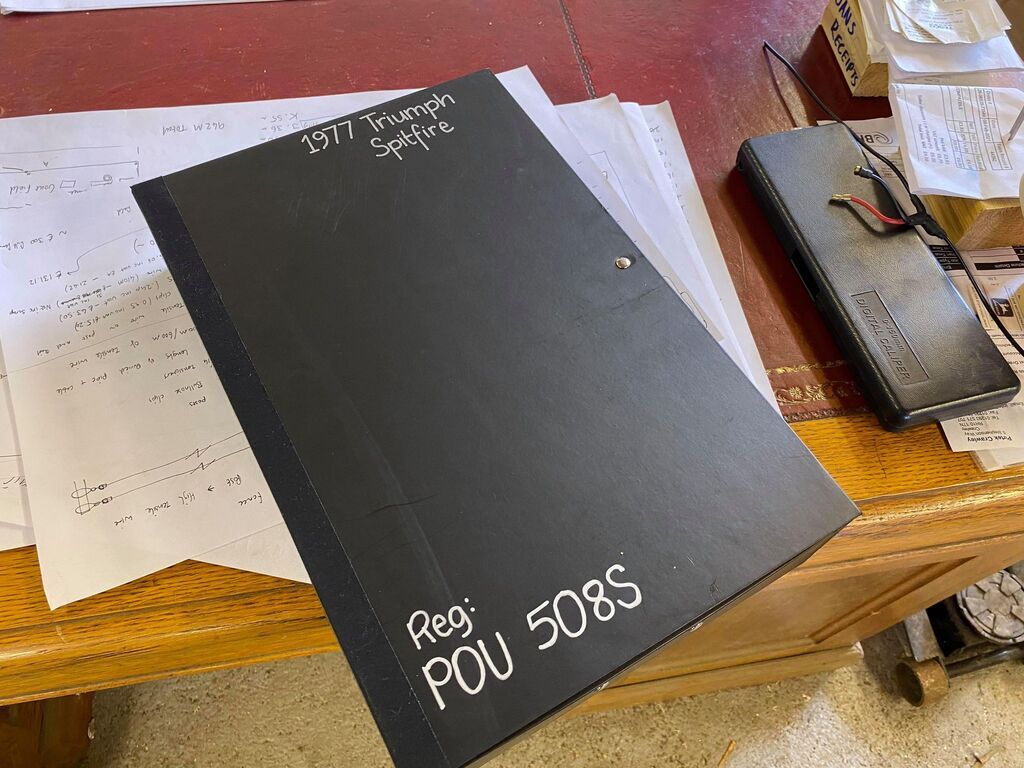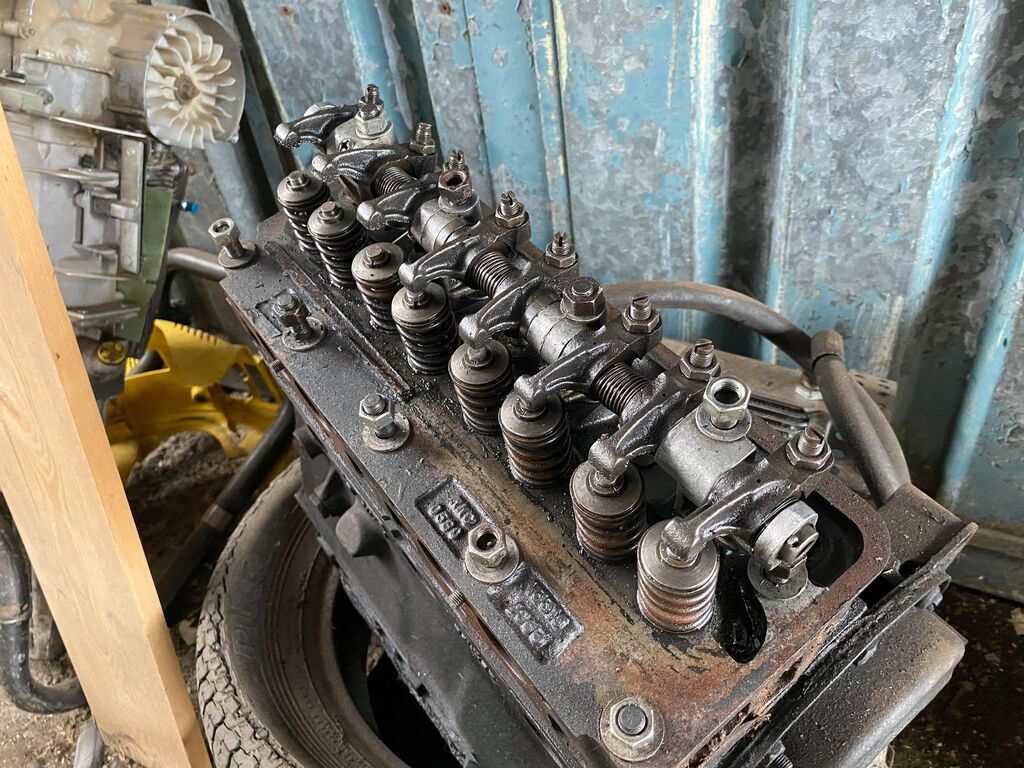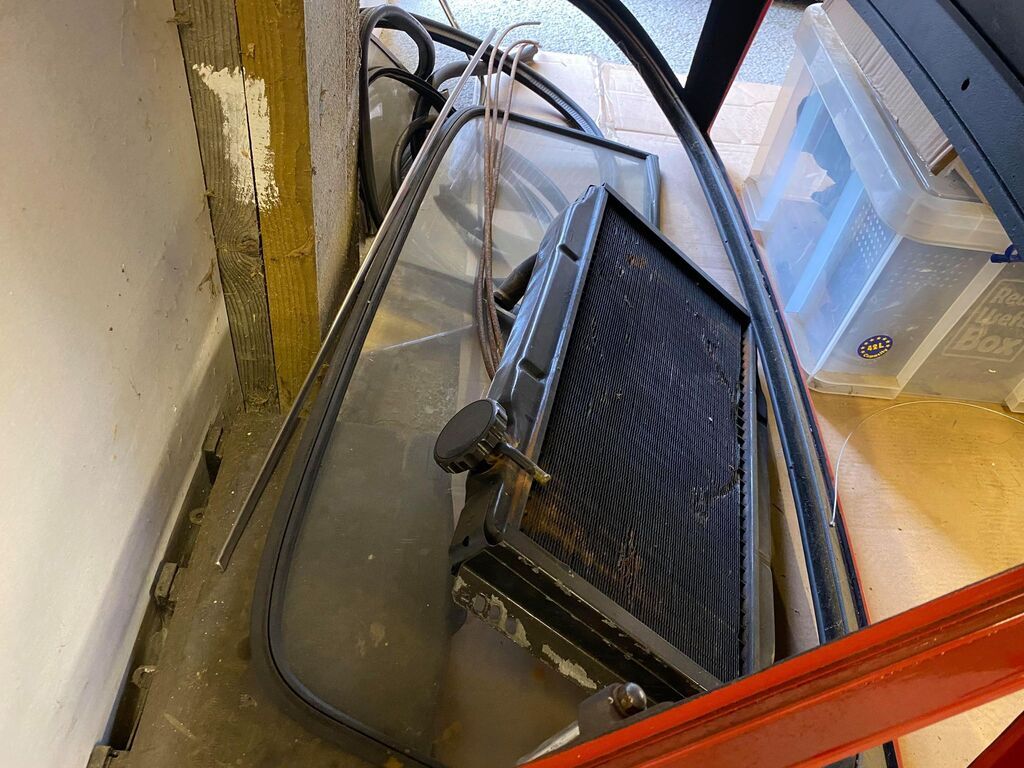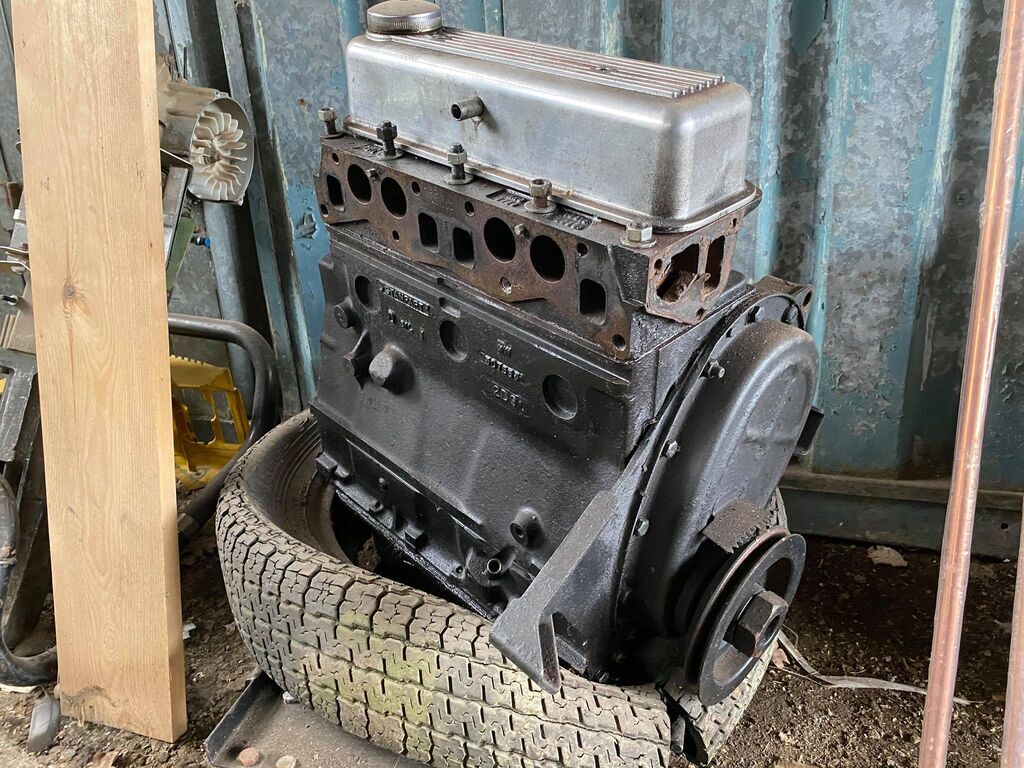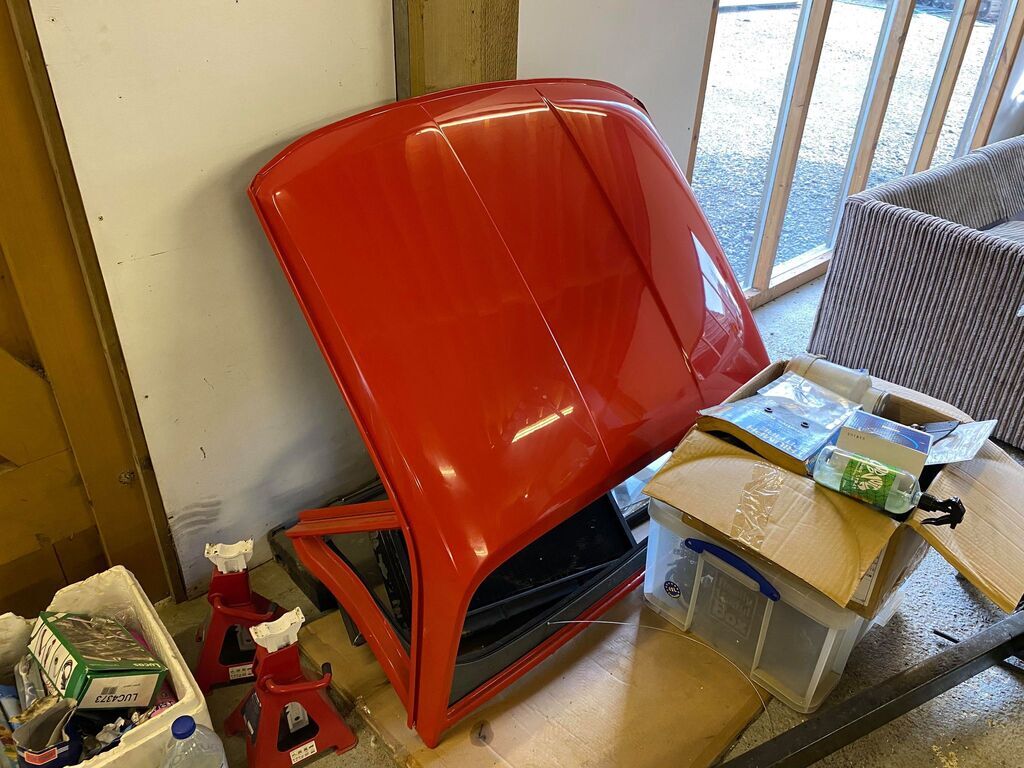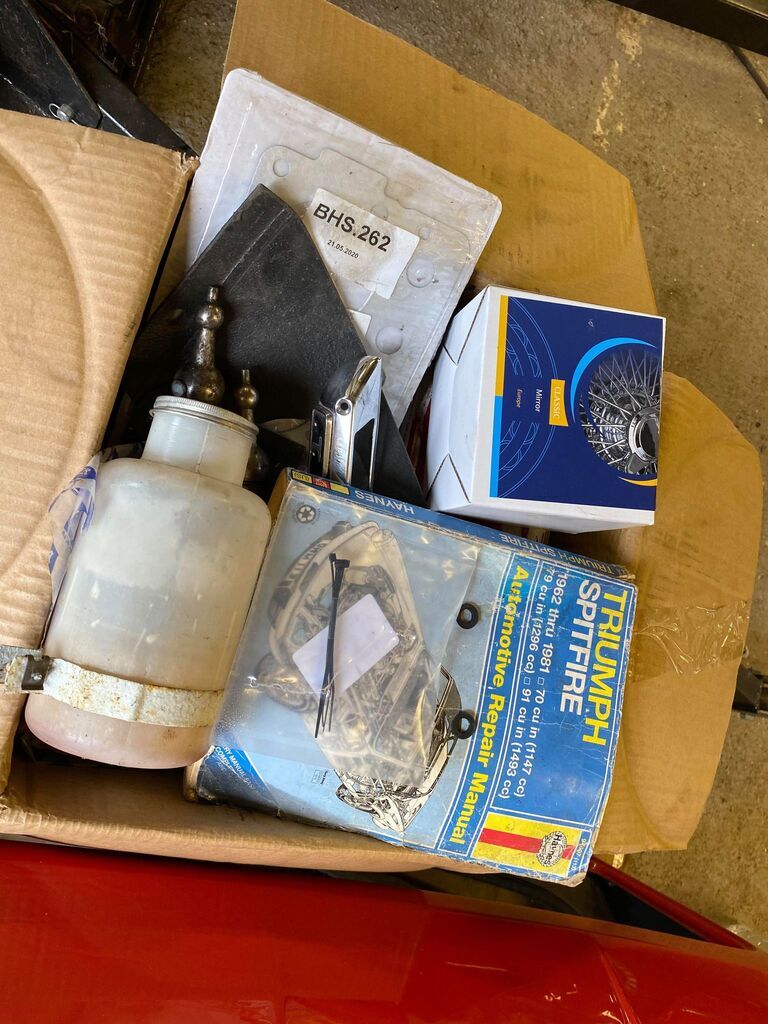 Also open to the option of another project if you've got something a little odd to trade.