Ever wondered what happened to some old modified magazine feature cars or maybe a car from an old show etc?
I'm sure many go overseas to greener drier pastures but just how many highly modified cars from old now sit in a field rotting away?
I'm talking about cars that were built and modded pre sva/Iva days that you'd likely not be able to build today
one that interest me is this..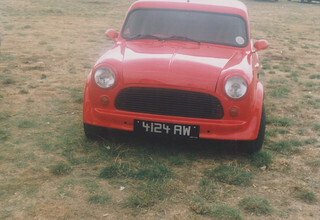 *Is this your car? Please PM me*
id really like to know what happened to it?
if anyone has any information or remembers the car please do post or perhaps you'd like to know the whereabouts of a car you remember? Please post that too..
please remember to add the registration
* please don't post negative opinions or reactions - keep it clean people *