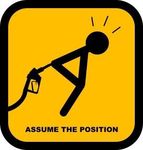 I personally prefer worn with life stories.
Apparently driving over a plate repeatedly on a flat surface straightens them out too.
Not tried it myself.
Well, New Jersey and South Carolina are on their way, so that leaves Delaware, Idaho, Maryland, Massachussetts, Oregon and Wisconsin.
I like a bit of patina on a plate, which as you say, tells a bit of a story. I may replace a couple of printed plates with embossed ones as I prefer these, though Delaware may prove more difficult - these were only embossed up til 1961 apparently. But I am almost there!!