I have a little bit of spare time on my hands following a minor operation, and as I cannot currently work on the car, I thought I would show you my collection of random Manroom acquisitions from over the years which are nailed or screwed to the walls, rafters etc.
When I was doing my A levels and before I could drive (an eternity or 30 years ago...), a mate of mine gave me 3 number plates from his old cars and another friend randomly gave me a US plate from Virginia. These went up in my room. Since then I have acquired numerous other UK number plates from my own cars and some acquired from various friends. 2 of them came with some rather nice surrounds. Now, I didn't have a need for these so I offered them to
grizz
of this parish. He kindly sent me some US plates in exchange, which sparked off an idea - I have decided to collect one plate from each US state. I am currently on 13/50 and am slowly working my way through the rest at a rate of about a couple a month. They aren't expensive to buy, and one day I may find a job lot somewhere which may help. No rush!
I have also collected various bits of Mini-related regalia (mostly donated by my good friend Richard) as well as various signs and a couple of photos. I will constantly add to these over time!
UK Number Plates and a couple of Swiss ones in the corner). Those at a jaunty angle belong to Zippy the Midas.

A few more...

The first of many USA Plates up in the rafters - my favourite is the Alabama National Guard one.

And a few more...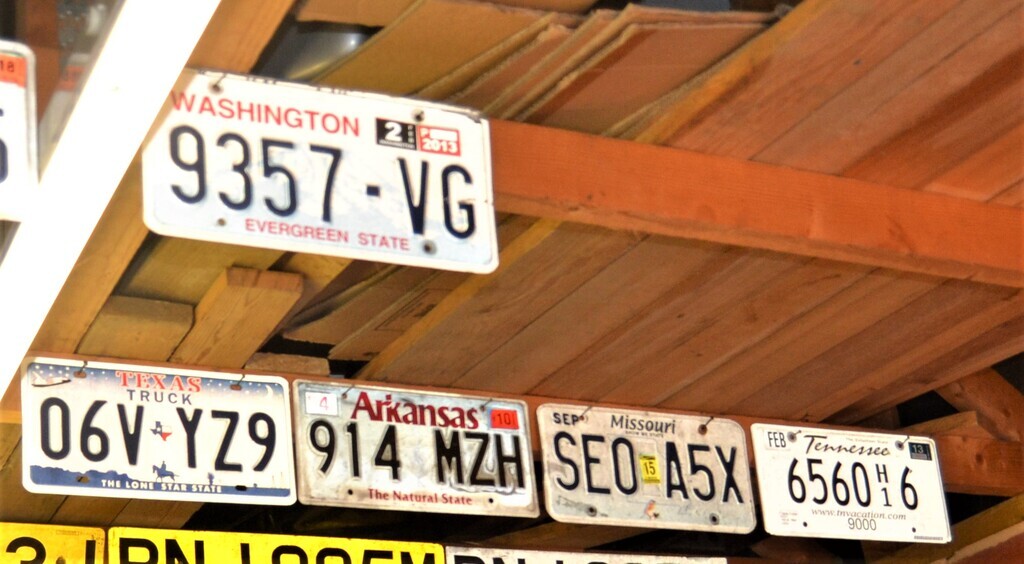 A couple of Dealer Advertising Plates courtesy of grizz on the Power Tools cabinet along with a Spark Plug advert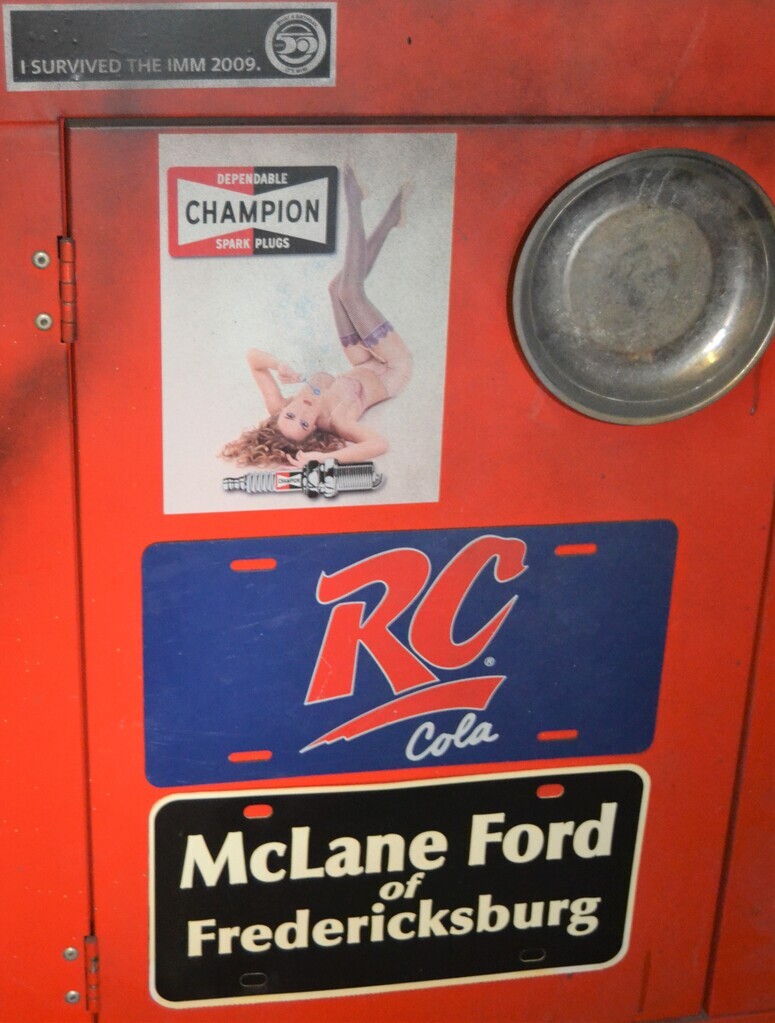 Mr Noisy, because the Angle Grinder lives in here...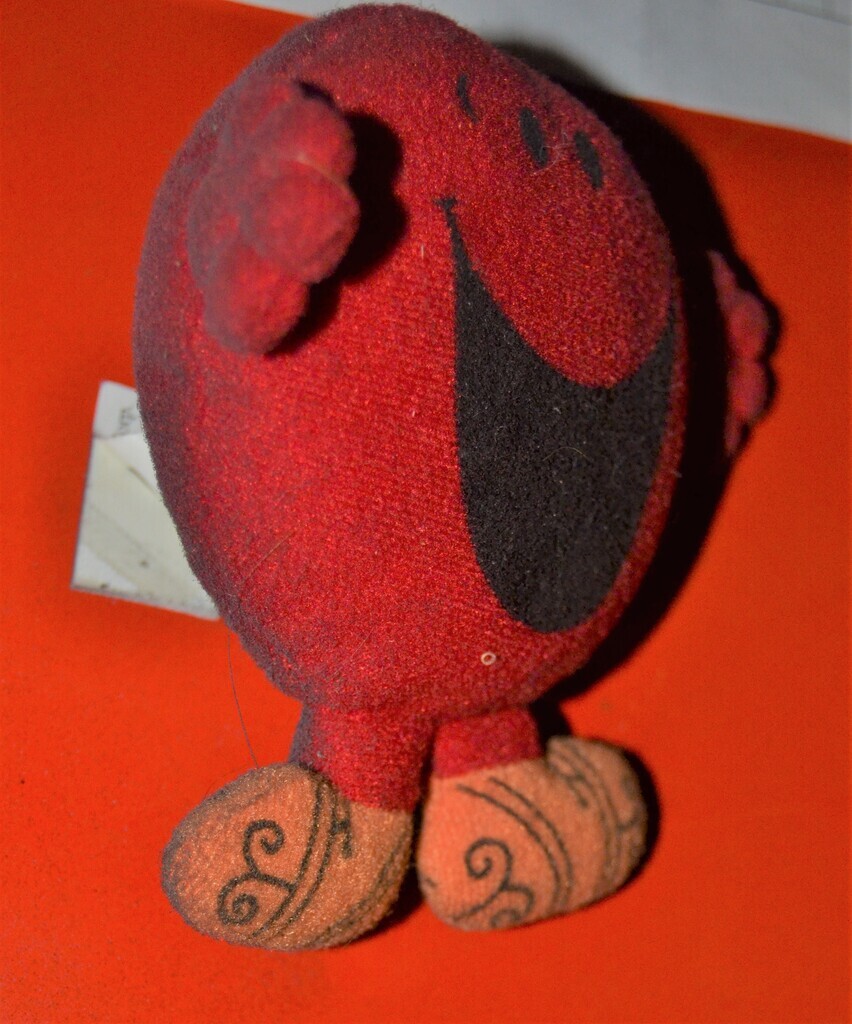 My old Mini Run plaque from 1995 - my first ever car-related run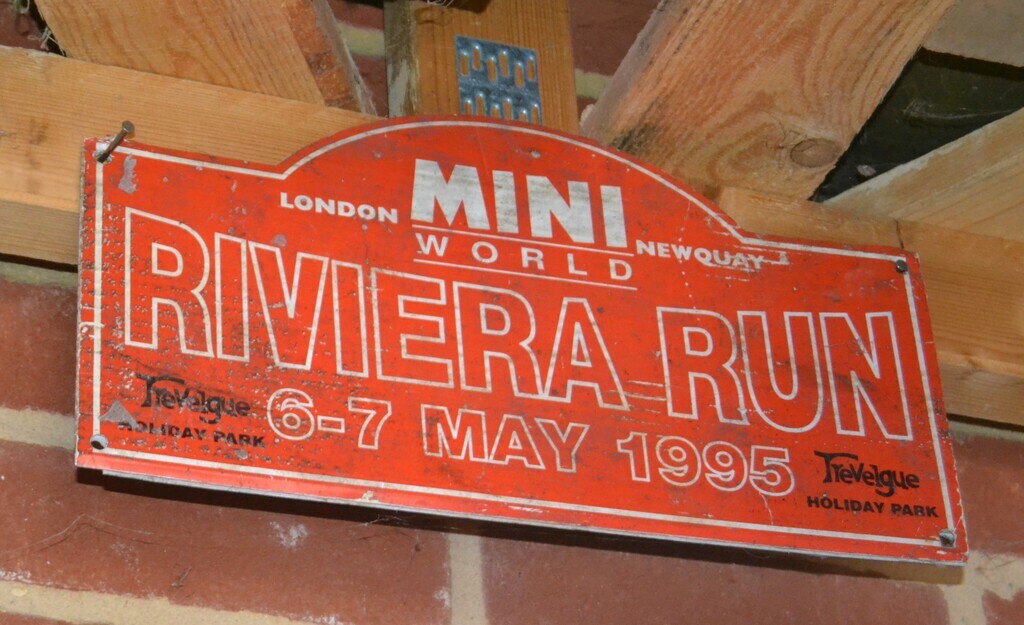 Numerous Mini-based piccies from Richard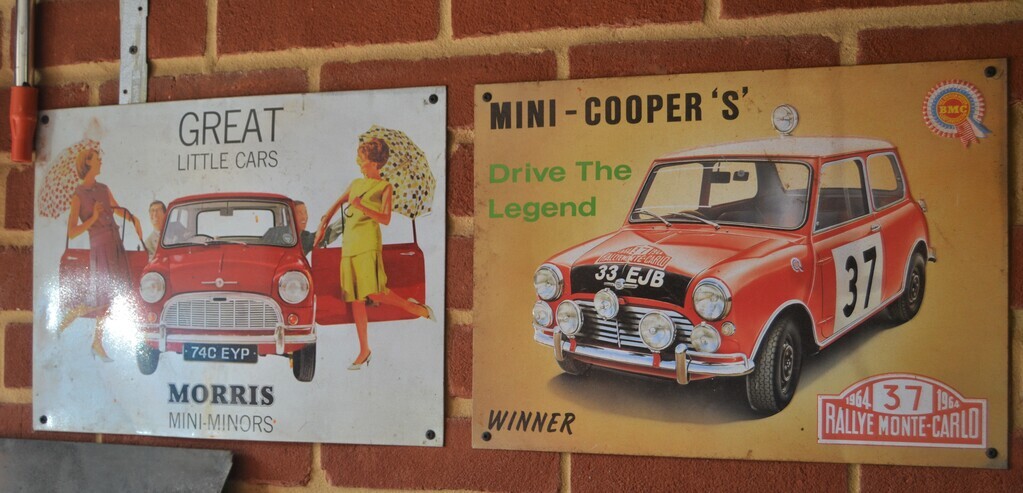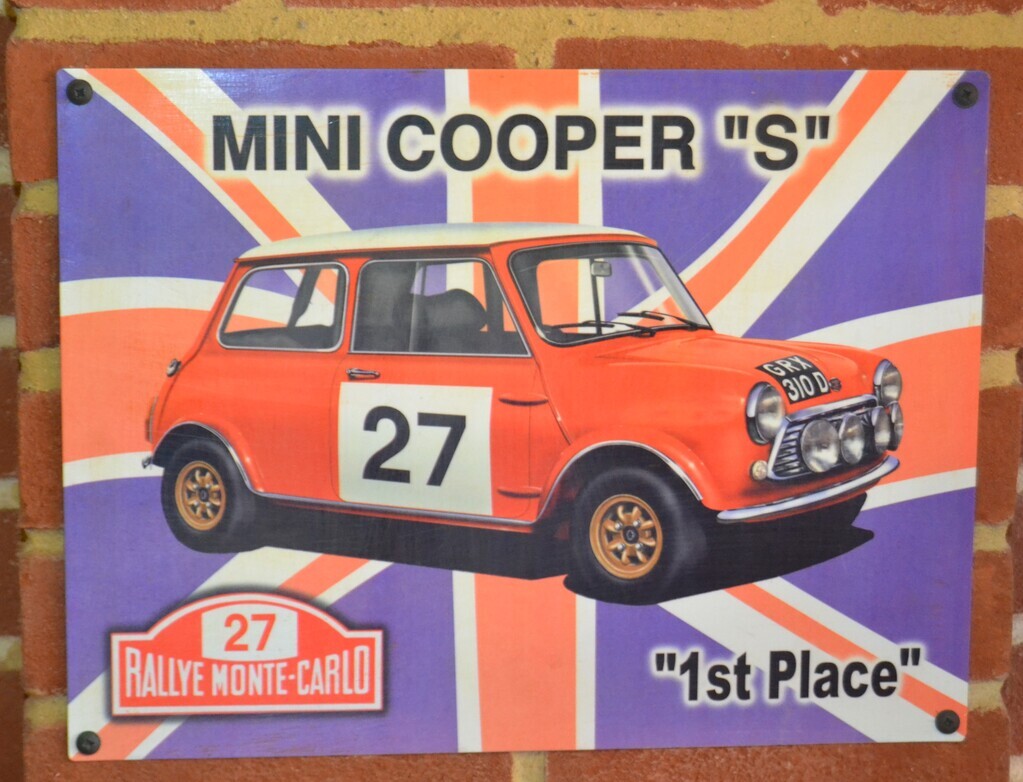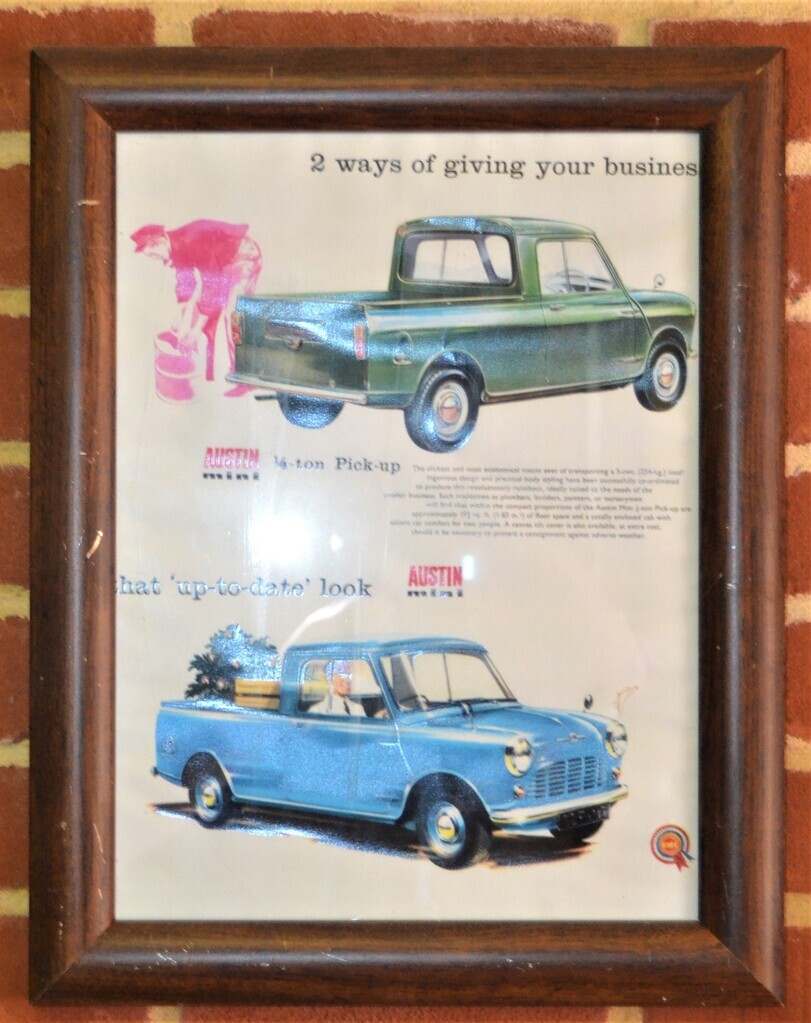 A funky clock from Shaun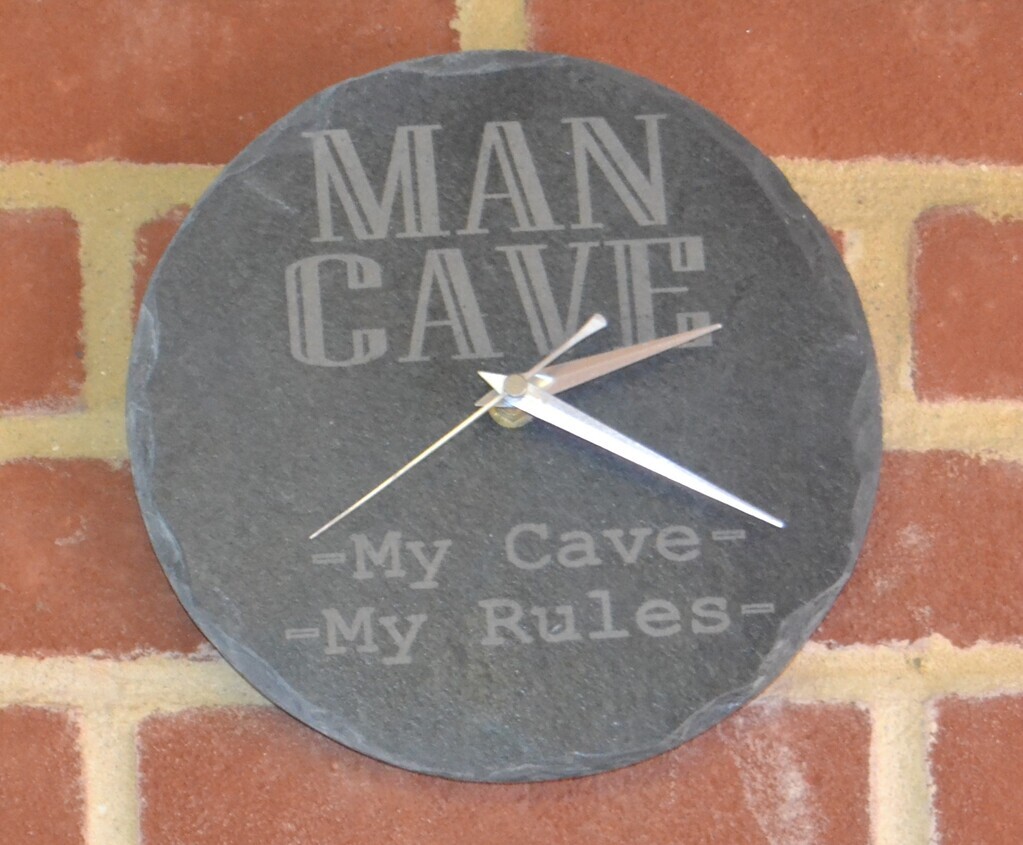 A Mini Fan which was amongst my random parts which I will never use.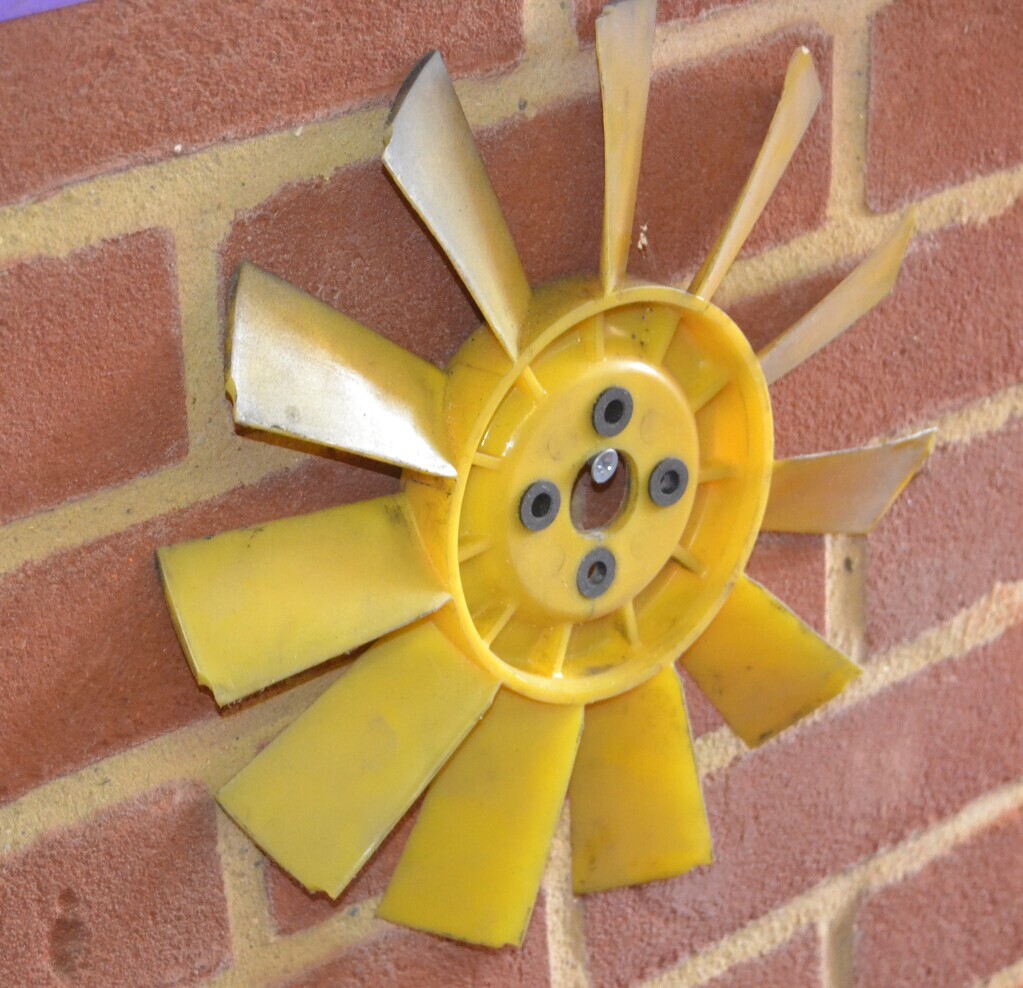 And the garage is watched over by the lovely Hayley Atwell from Captain America fame who I actually met (she's actually EXTREMELY lovely!)...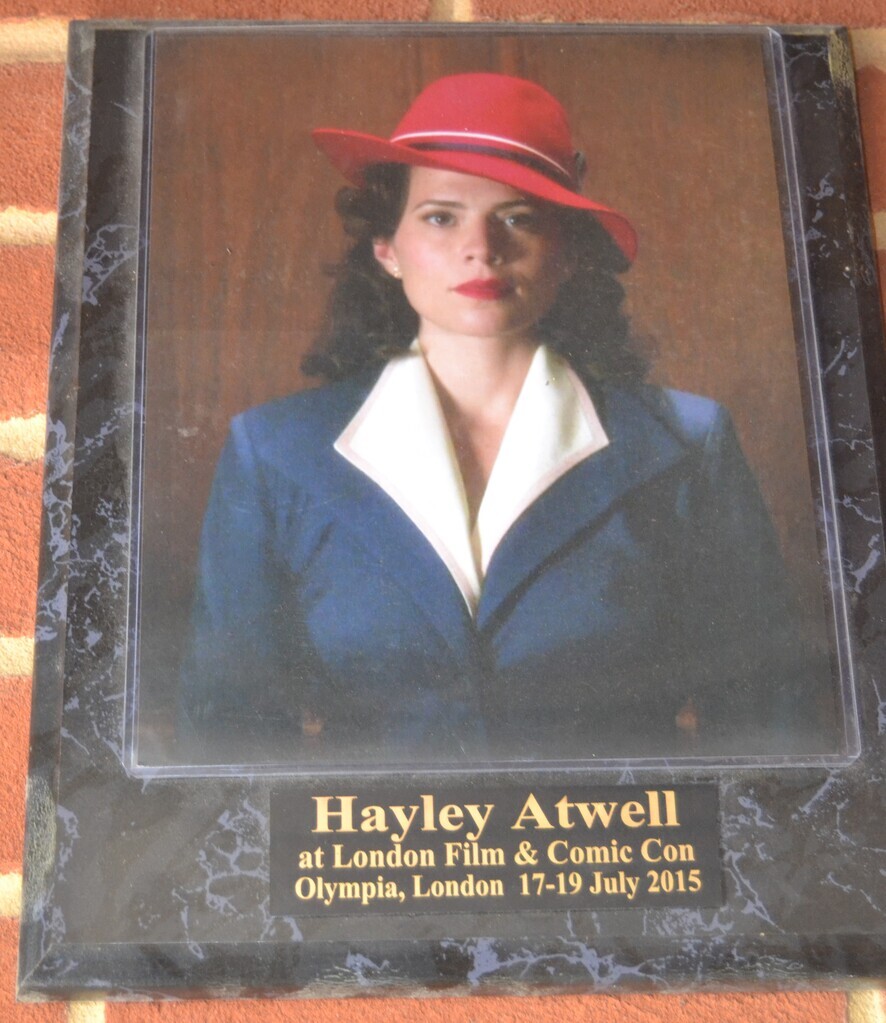 ...as well as the gorgeous Tara Buckman from The Cannonball Run - I haven't met her, but I bet she doesn't look like that now!!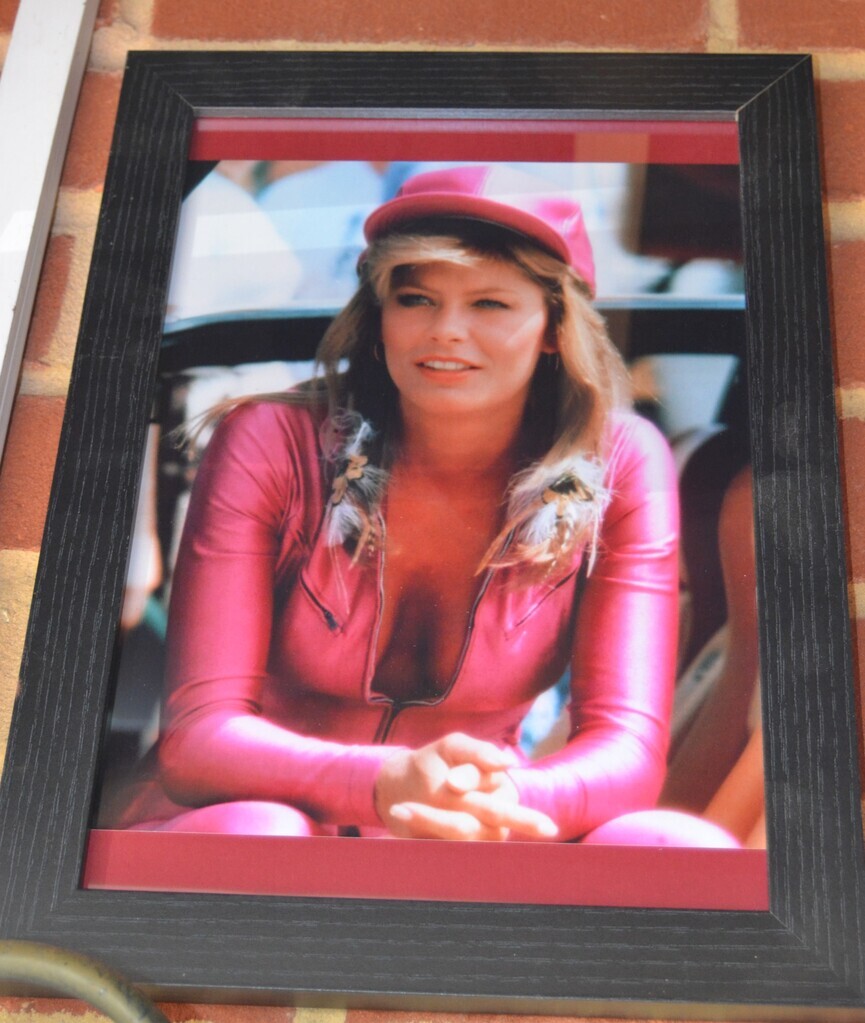 And finally, a reproduction Railway "Way Out" sign. I just liked the look of it. It's a repro because Railway enthusiasts make the real ones VERY expensive!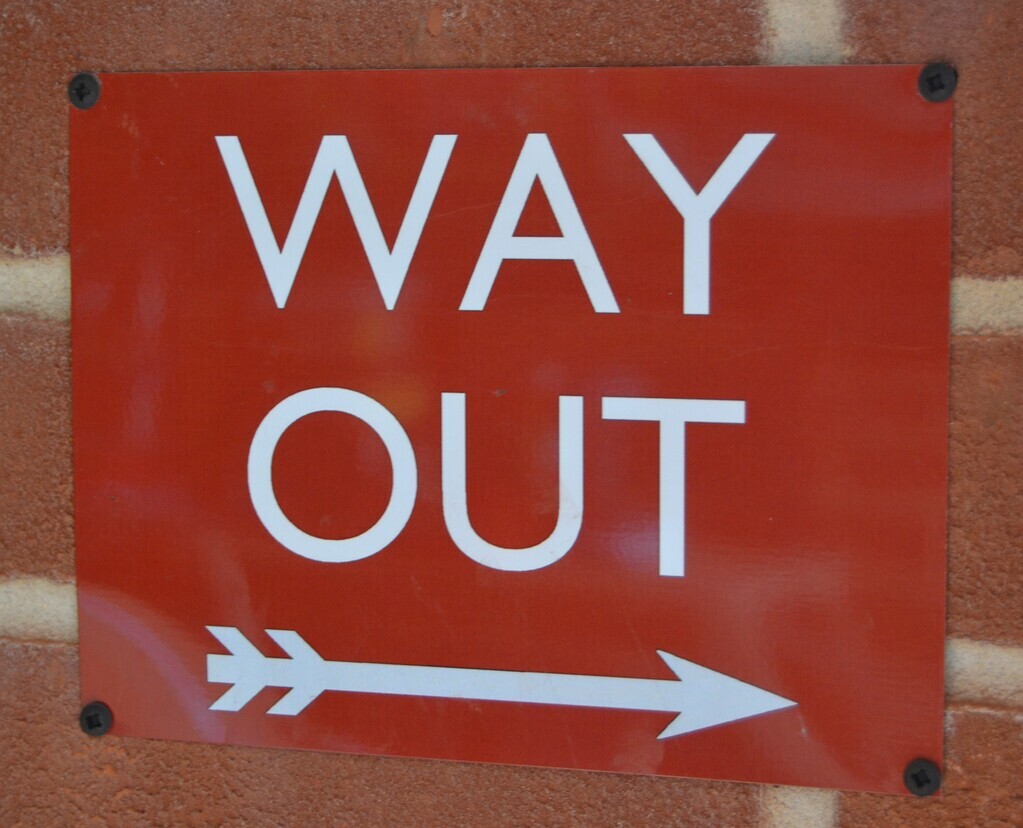 I am certain that I have a few other bits stashed away as well as a couple of additional ideas so I am likely to add to this thread regularly. Plus the US plates will go up in number...