I have been restoring a Jaguar XKR in a rented garage,
documented here
, however the limitations of a rented garage are well known. I had managed to get power to it, but that didn't help with the cramped conditions, temperature, noise complains from the house behind etc. I needed something better.
In July 2020 I managed to get planning permission for a garage on the side of my house. I had to scale down the size a bit to satisfy the local planners, but here's the final design plan view that was approved: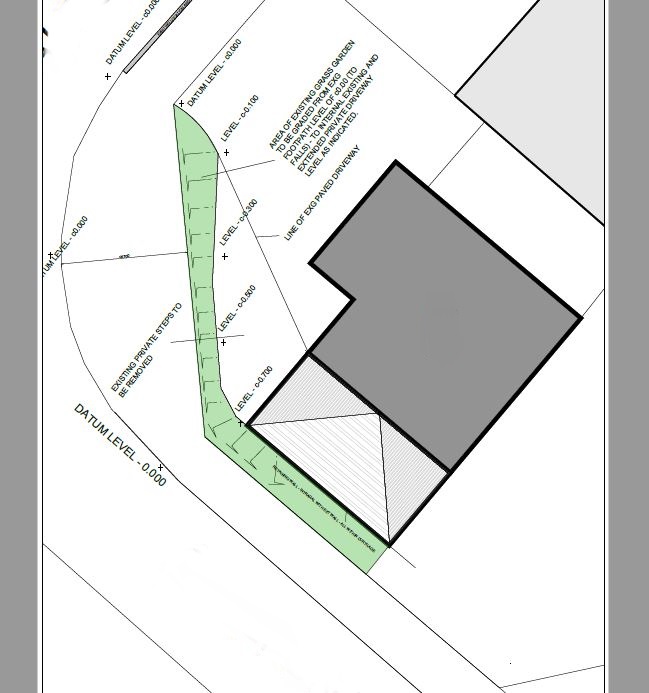 External size around 6.9 x 3.5 meters, cavity wall insulation, hip roof, insulated floor.
I had 3 quotes for building work, ranging from £ouch to £HOW MUCH?! so went with the cheapest, a local independent builder, recommended by another builder who declined the job for being too big for him.
Here's the 'before' pic: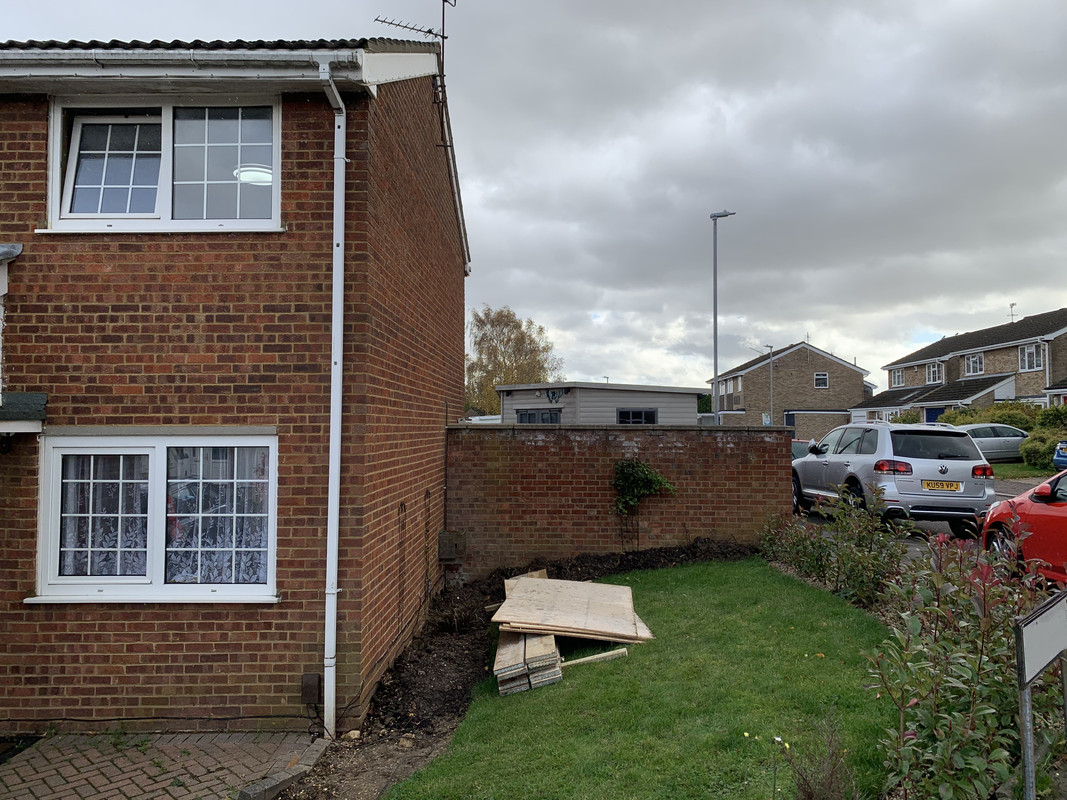 Work started at the end of October.
First job for Kev the builder was to remove this wall between the front garden and back: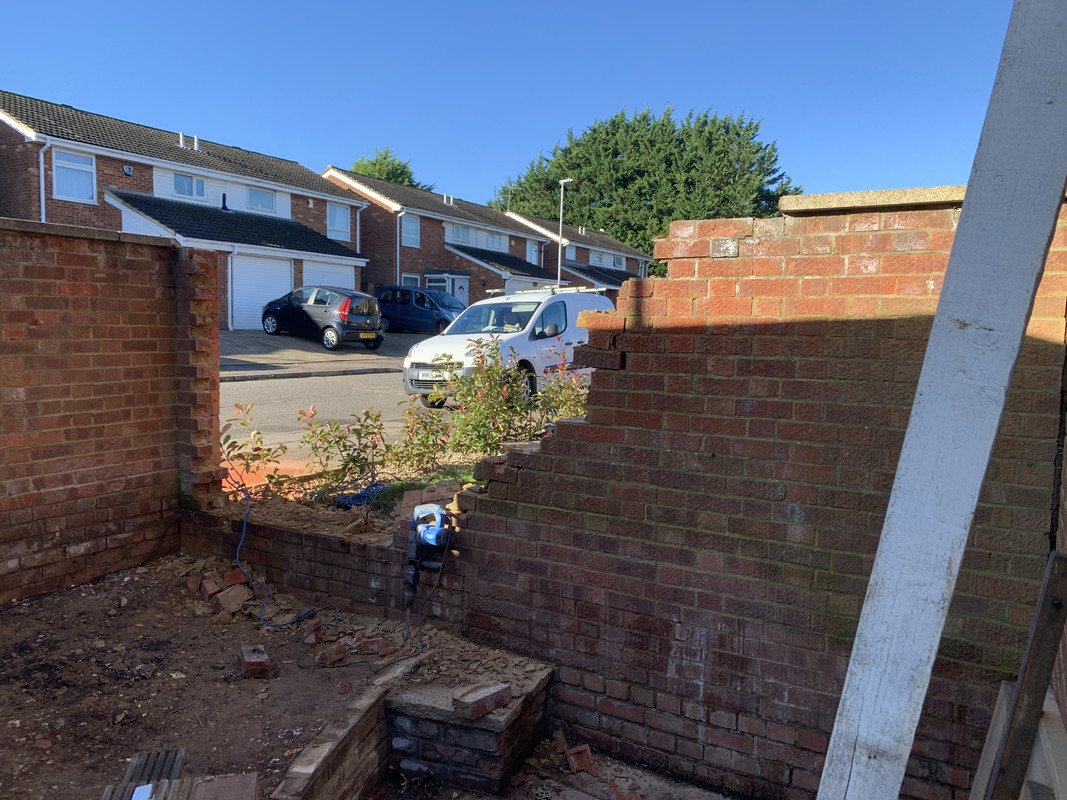 I'll let the pictures tell the story....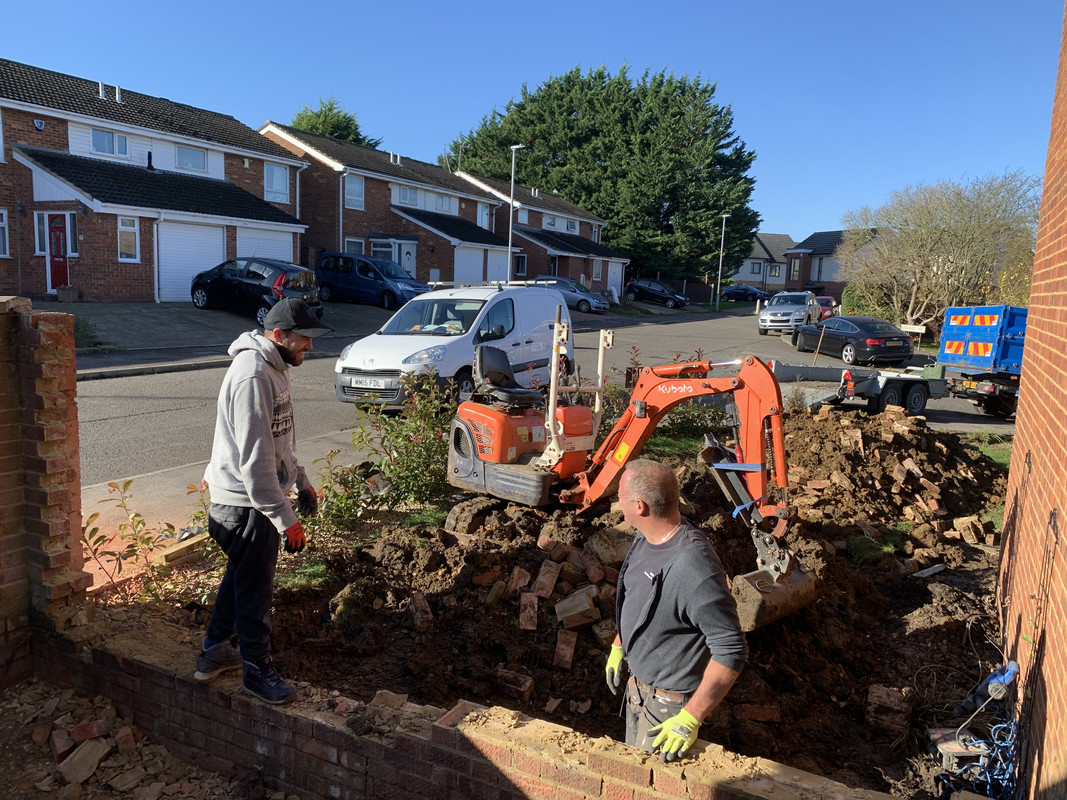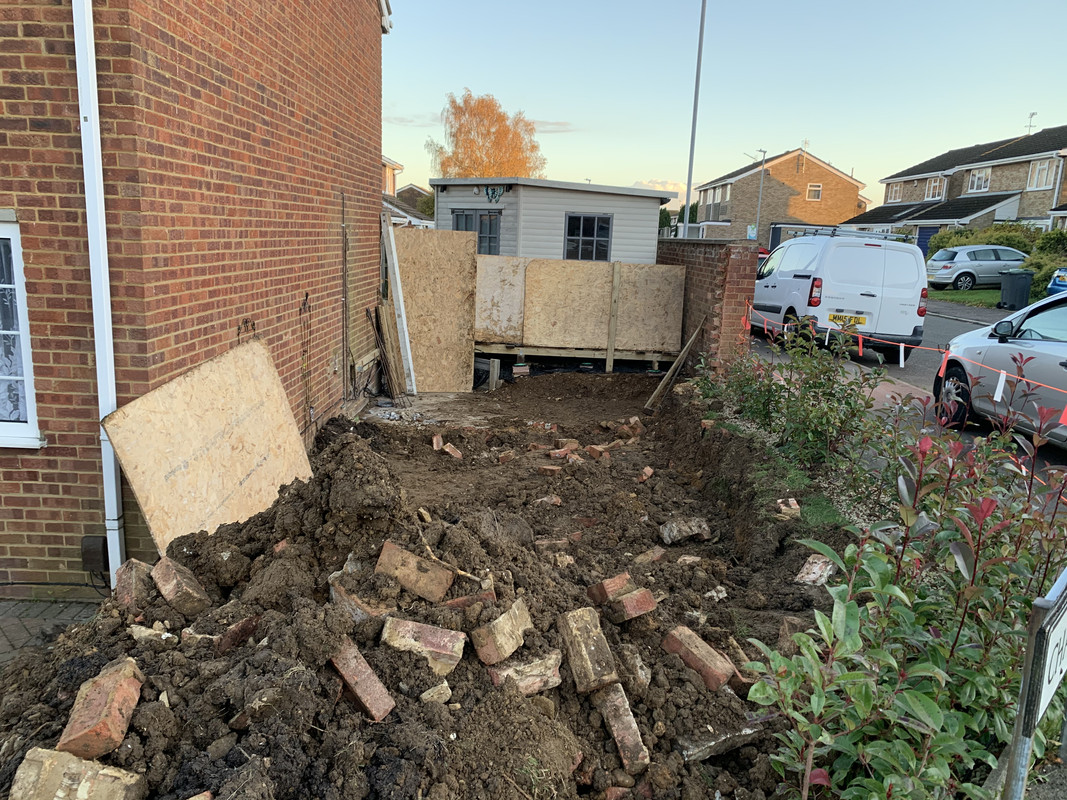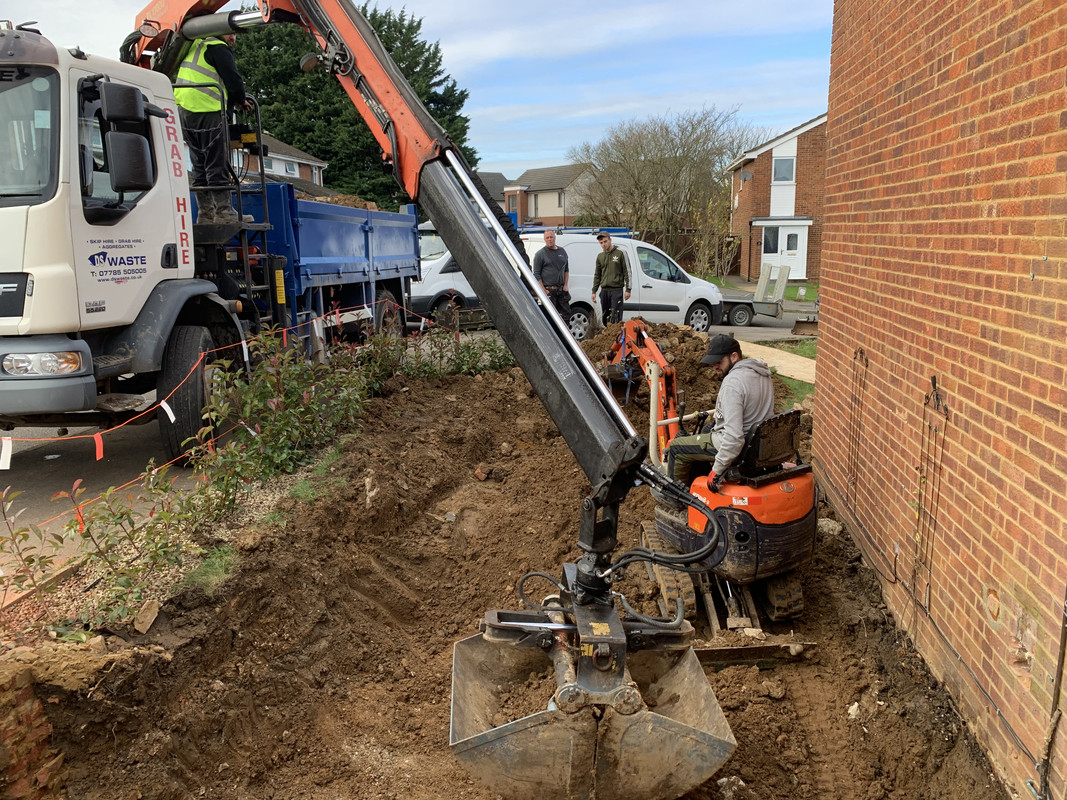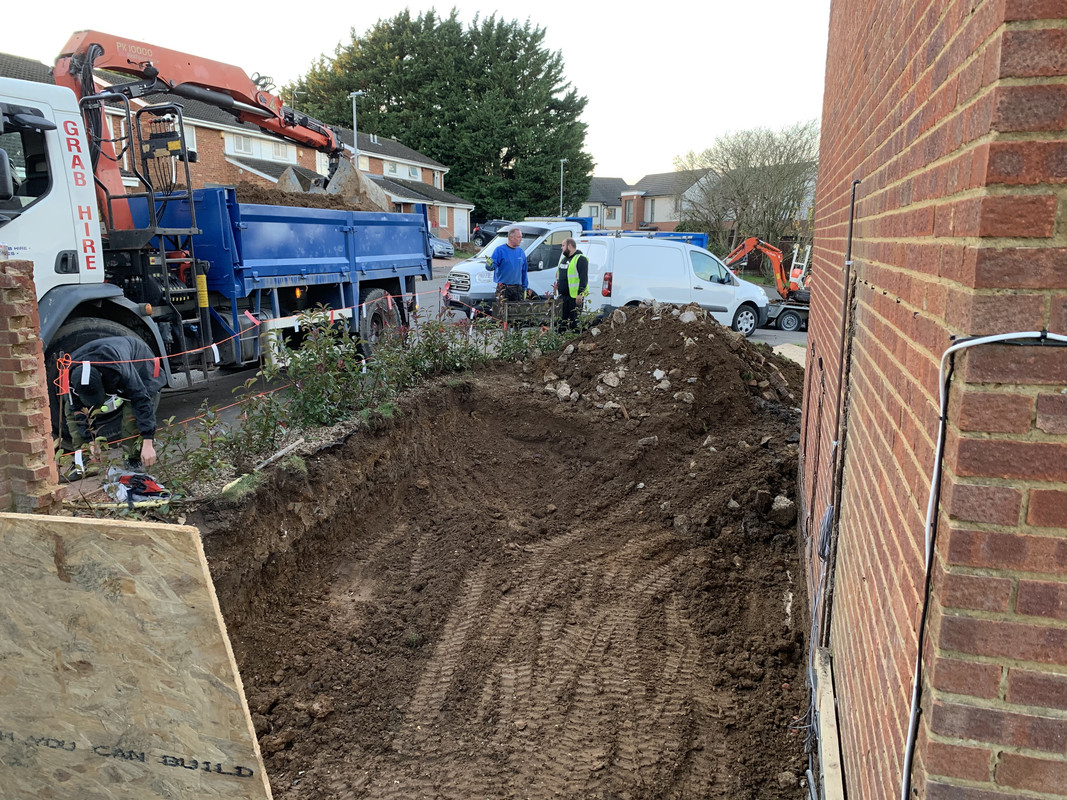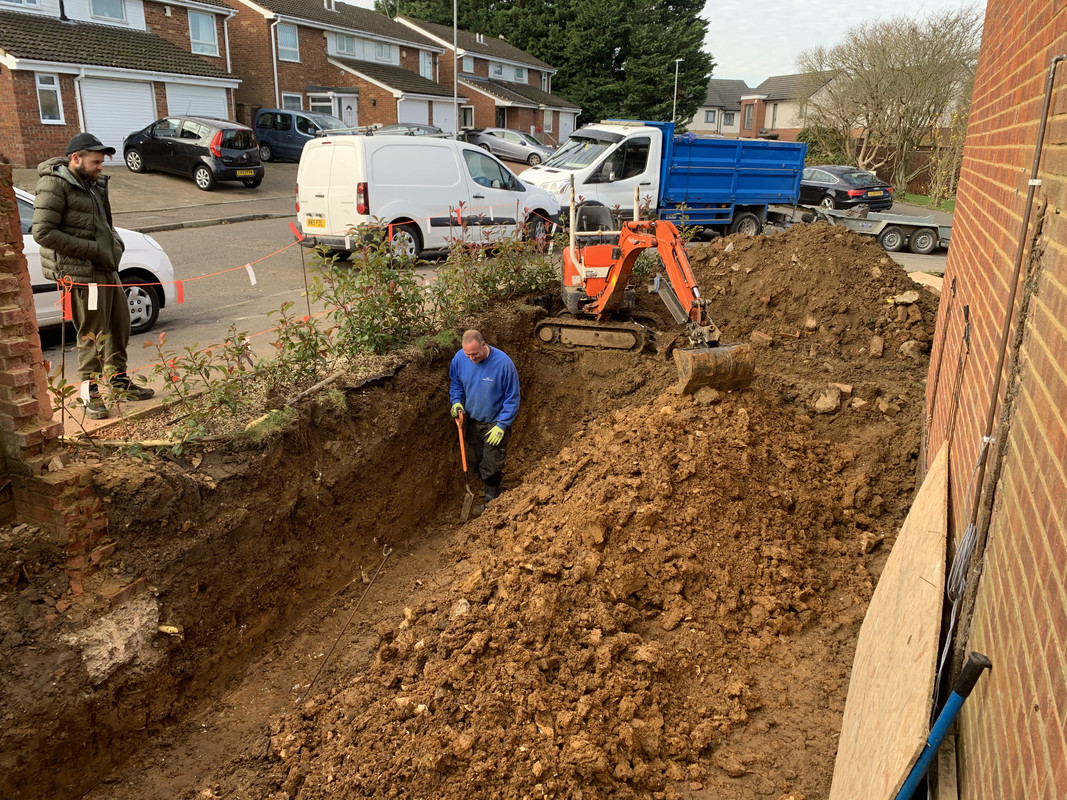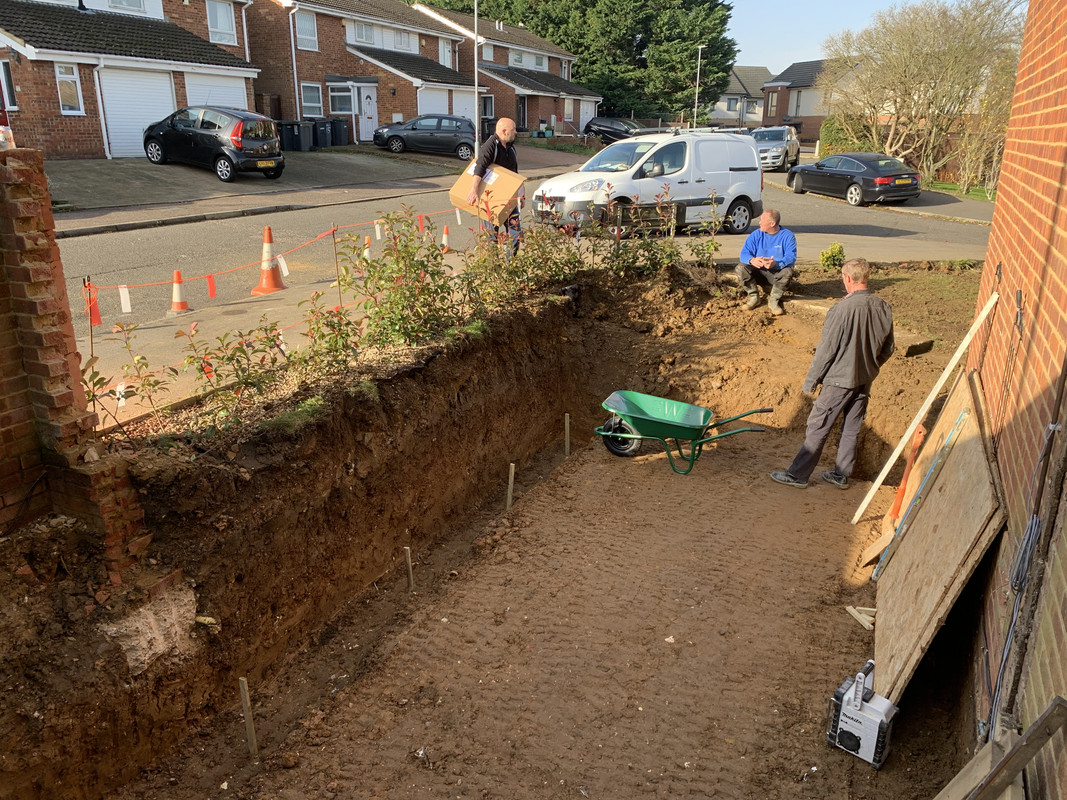 In total, 5 grab lorries, at around 10 tonnes each, were needed to remove the waste soil!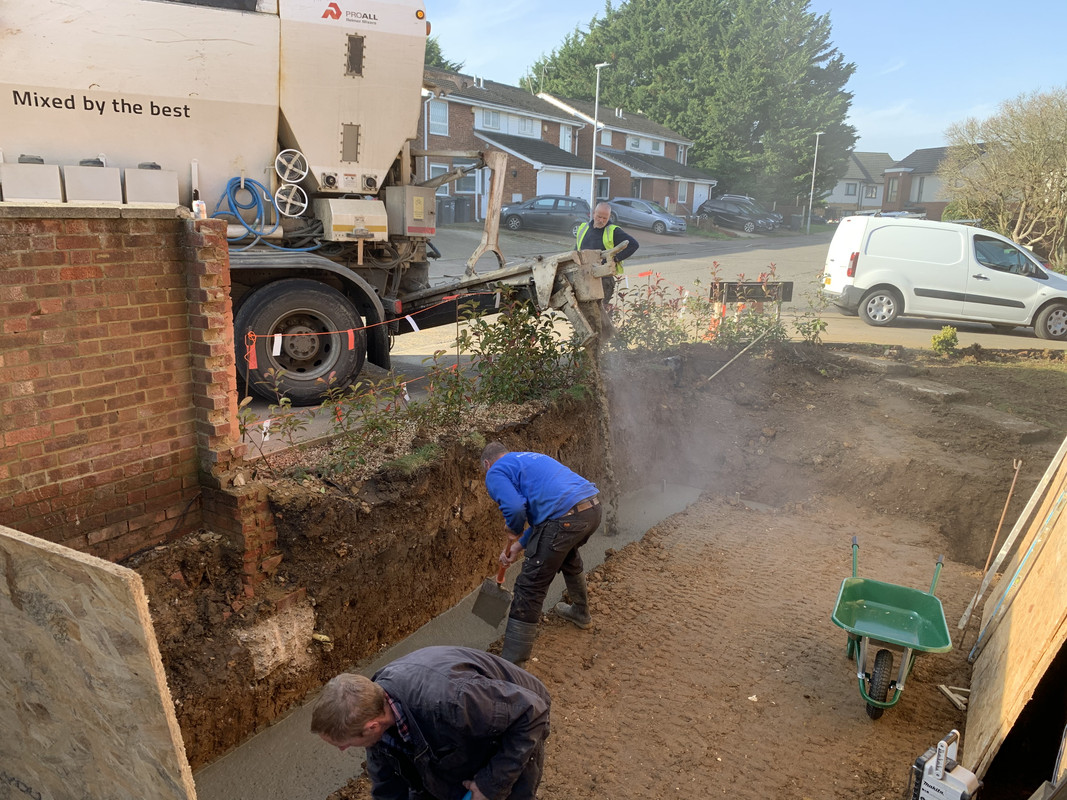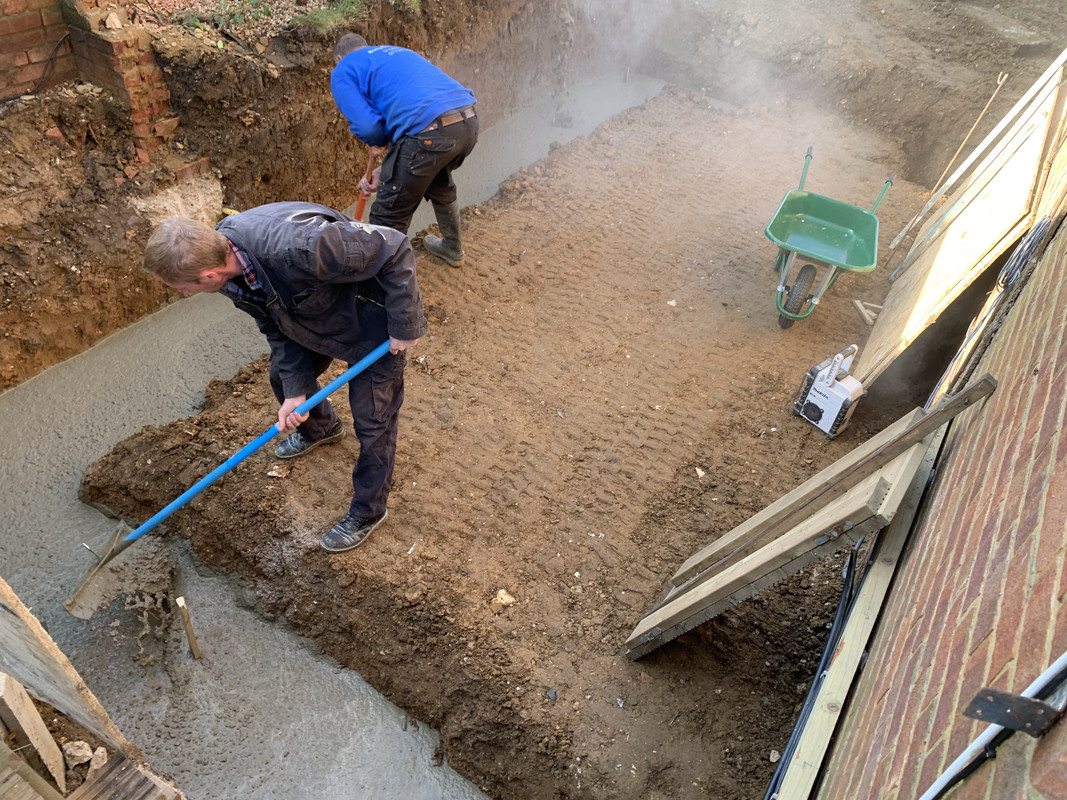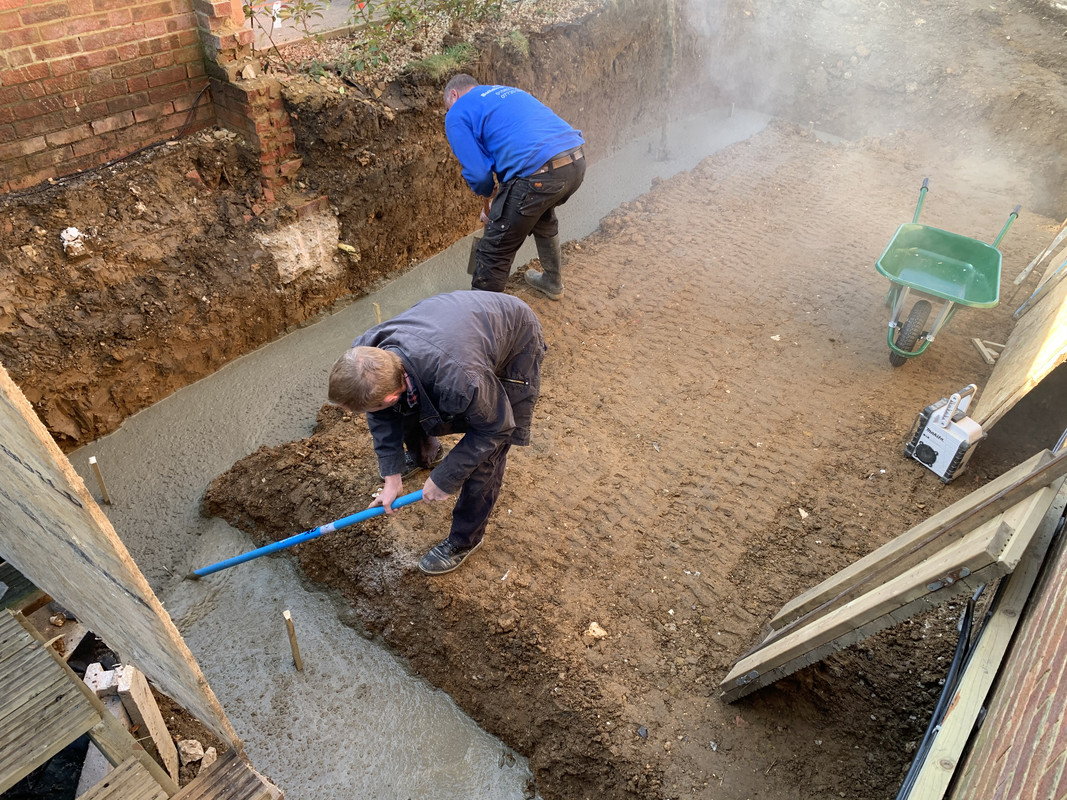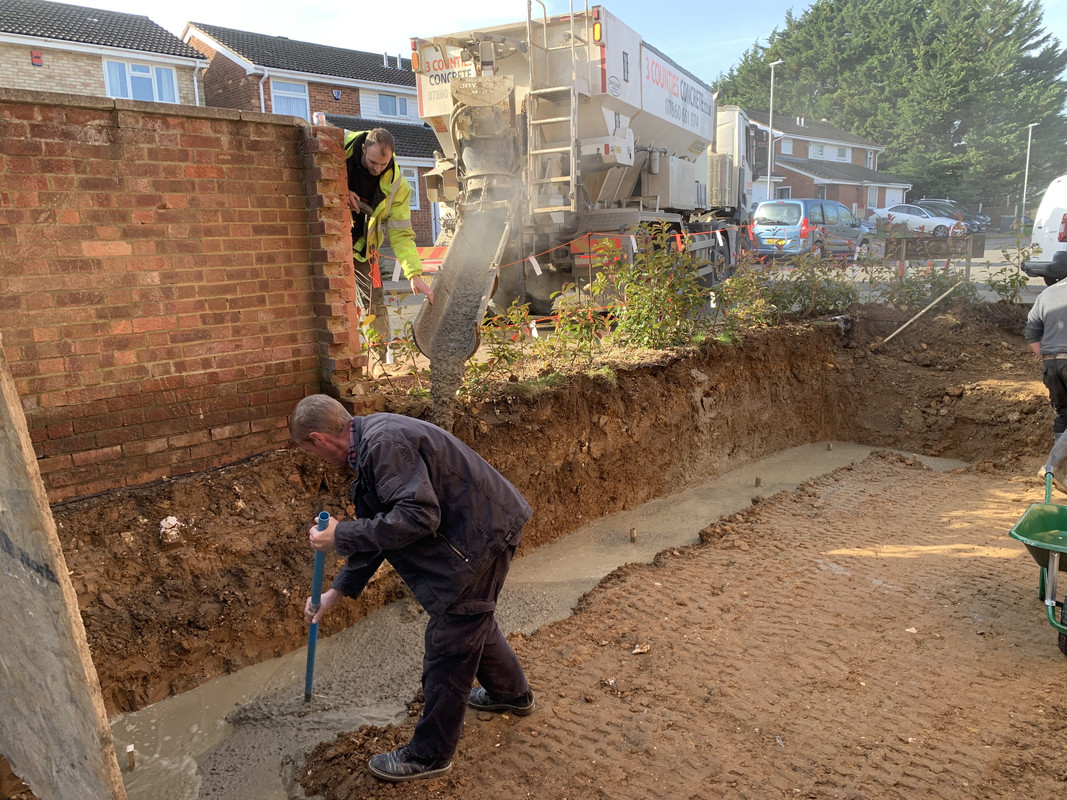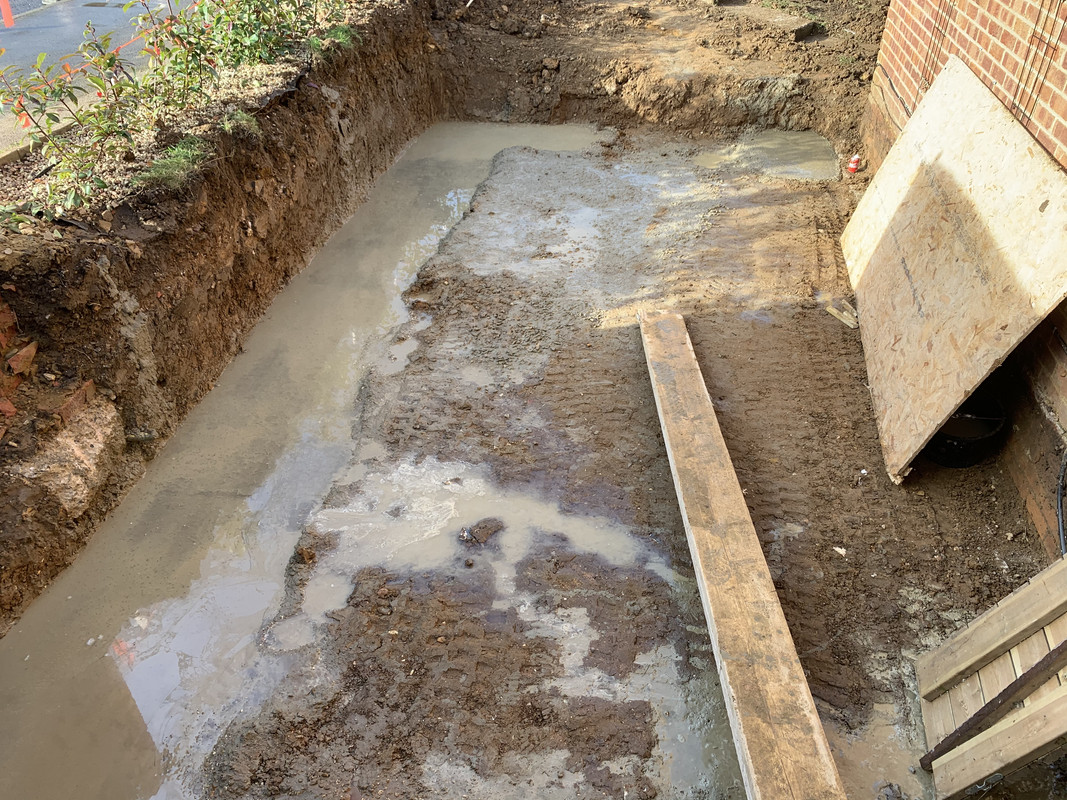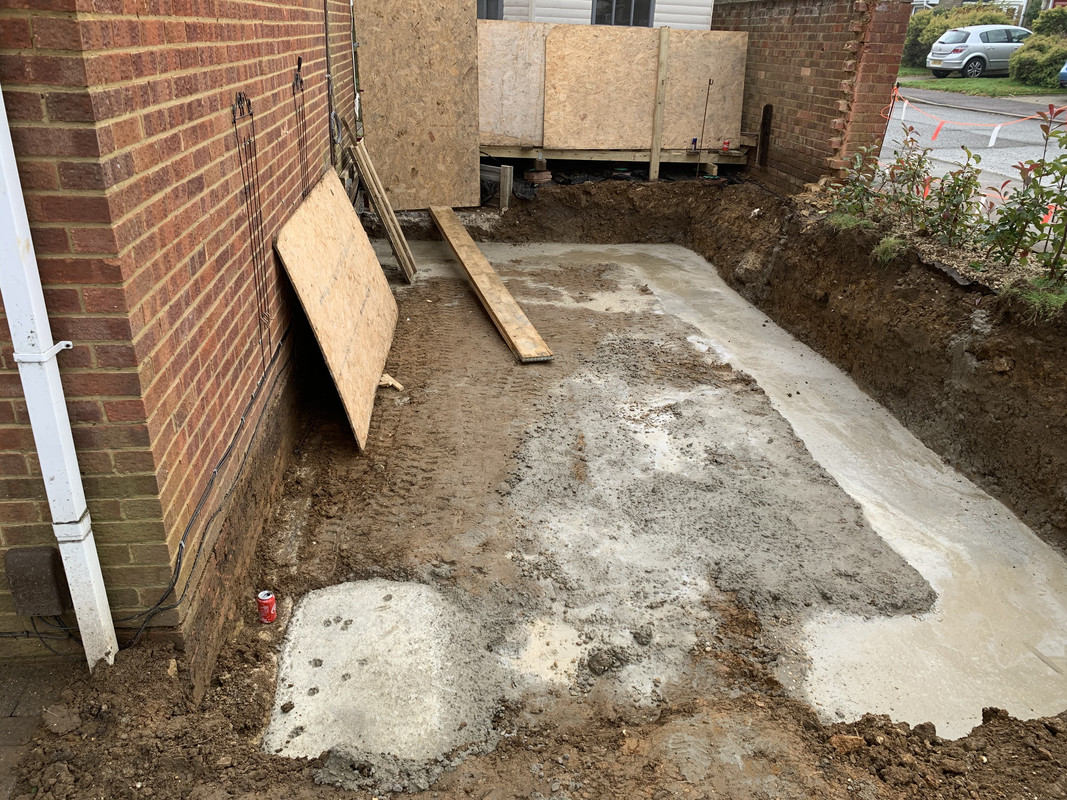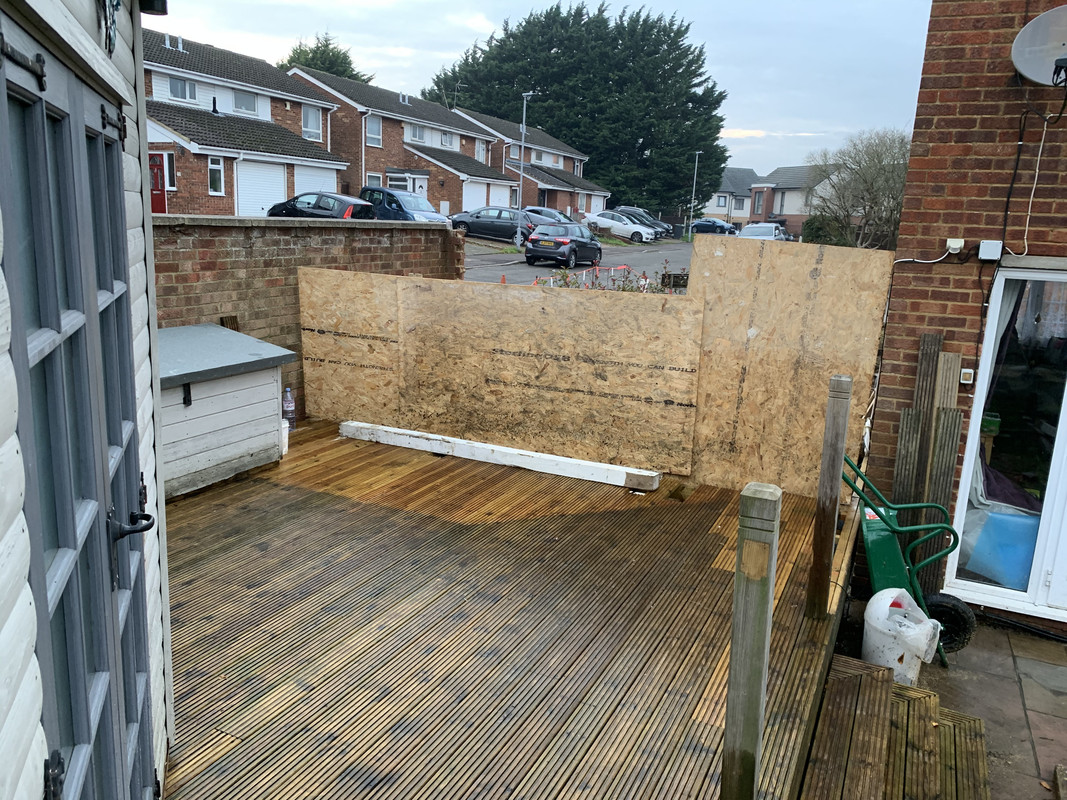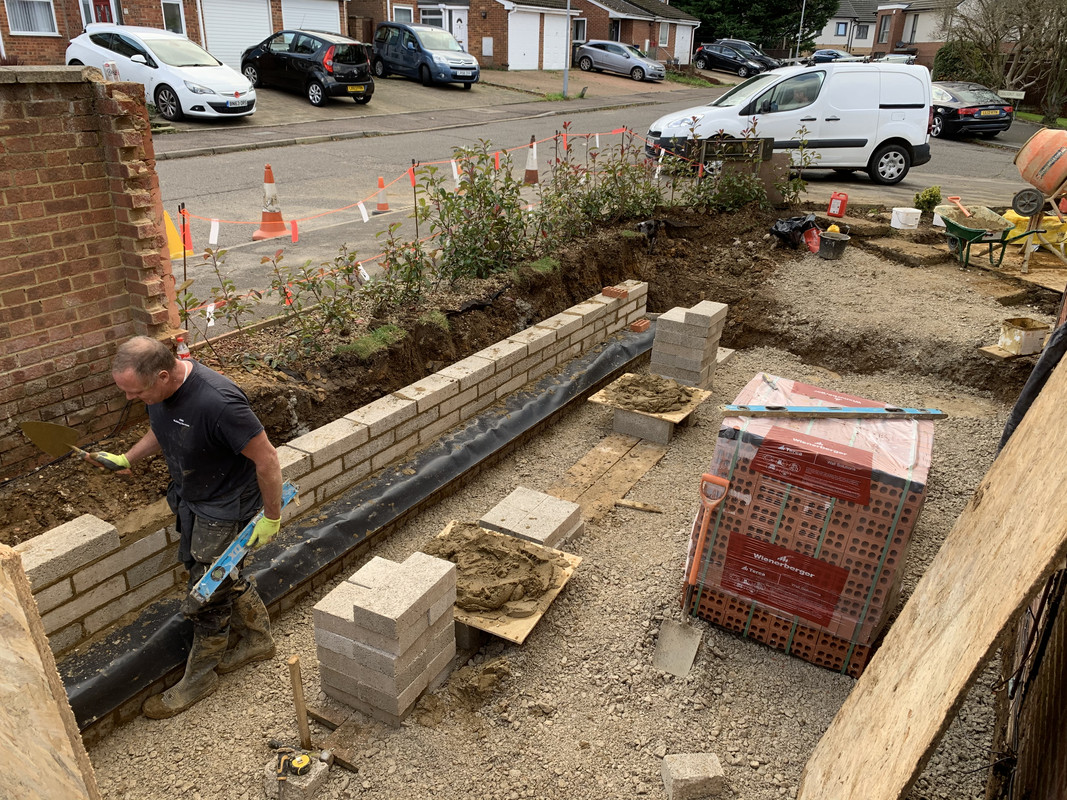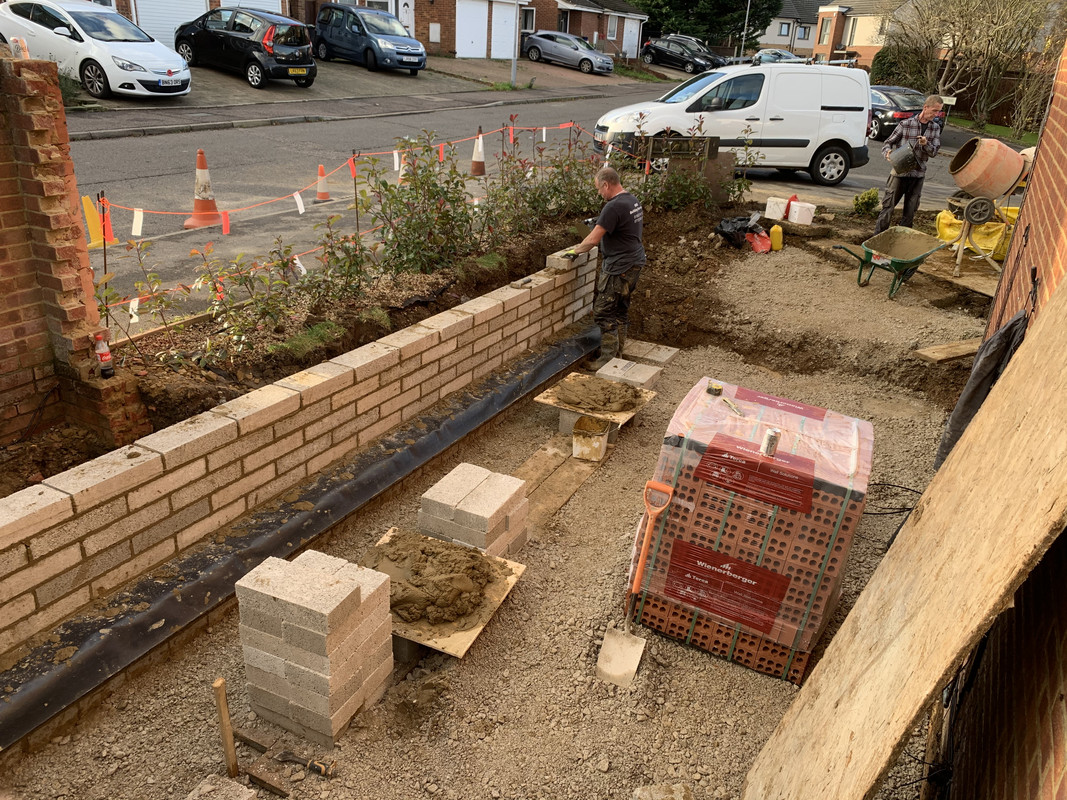 You can see that the ground level on the pavement side was about 1 meter higher than the base level of the garage. In order to satisfy building control, the wall here needed to be extra thick at the bottom here, and have plenty of damp proofing.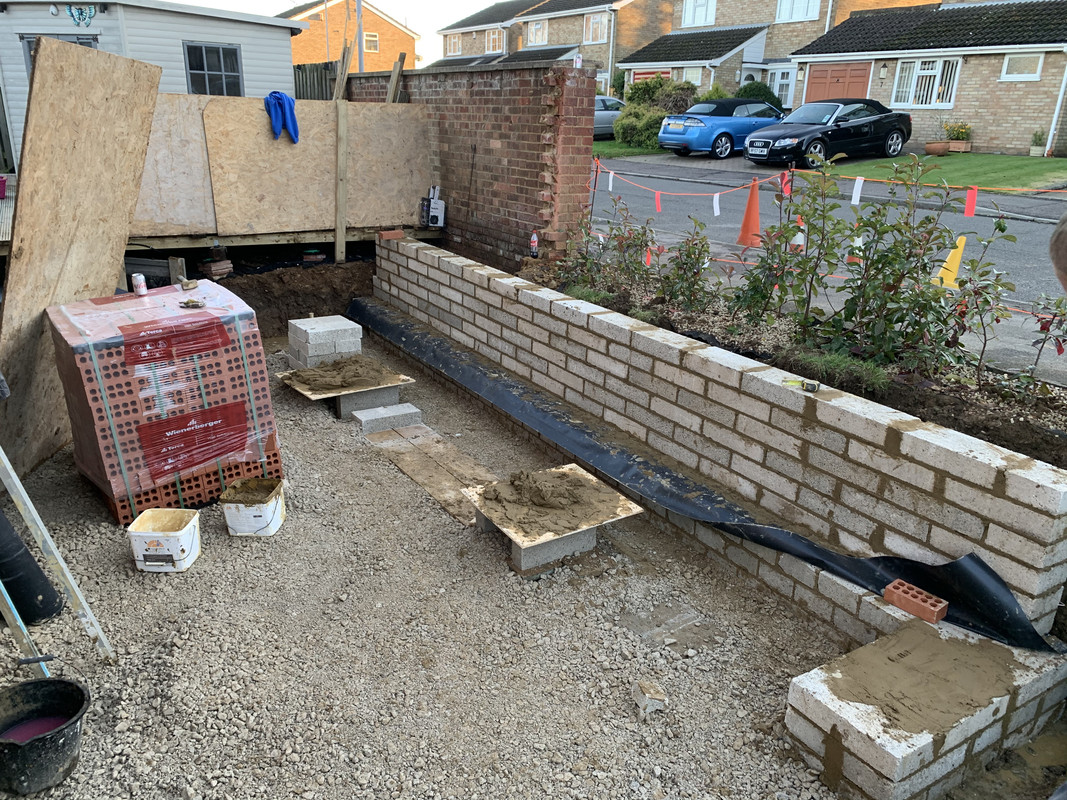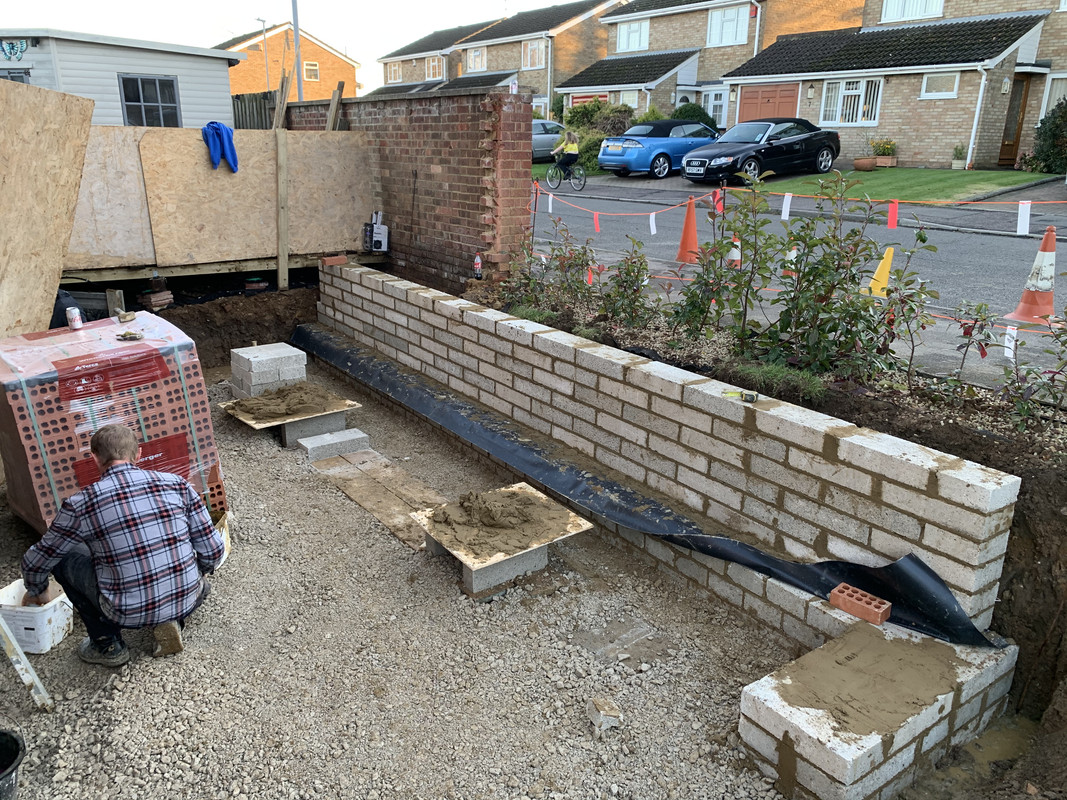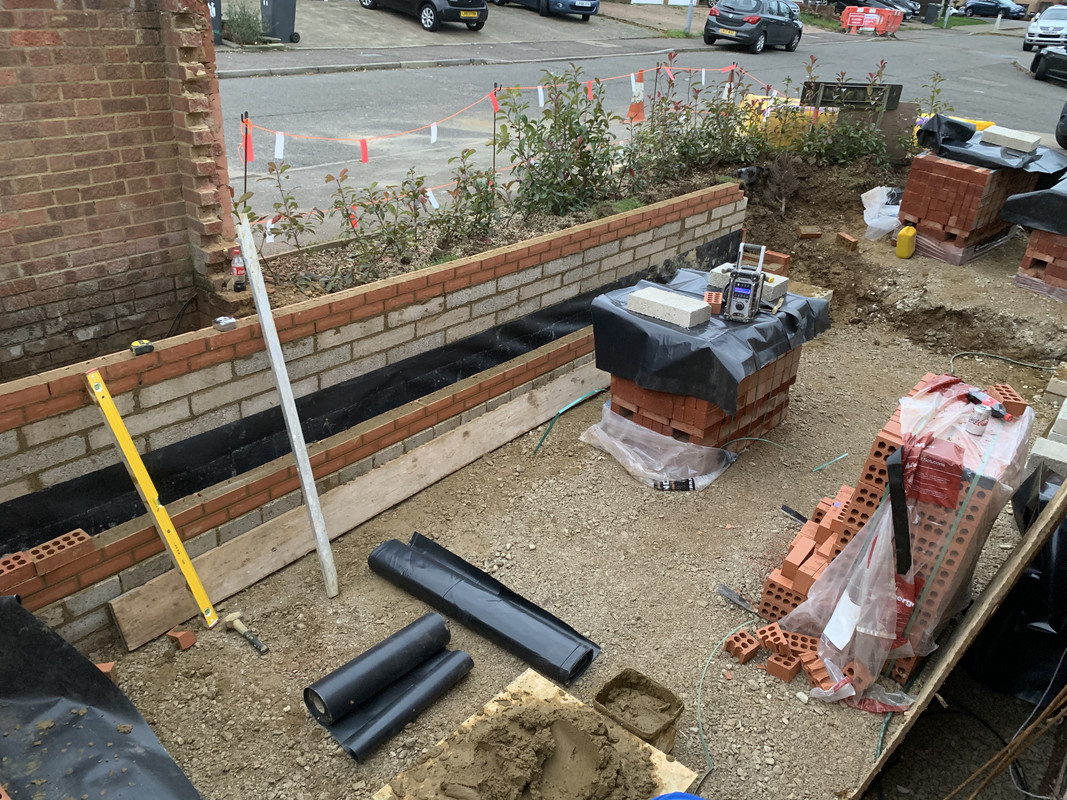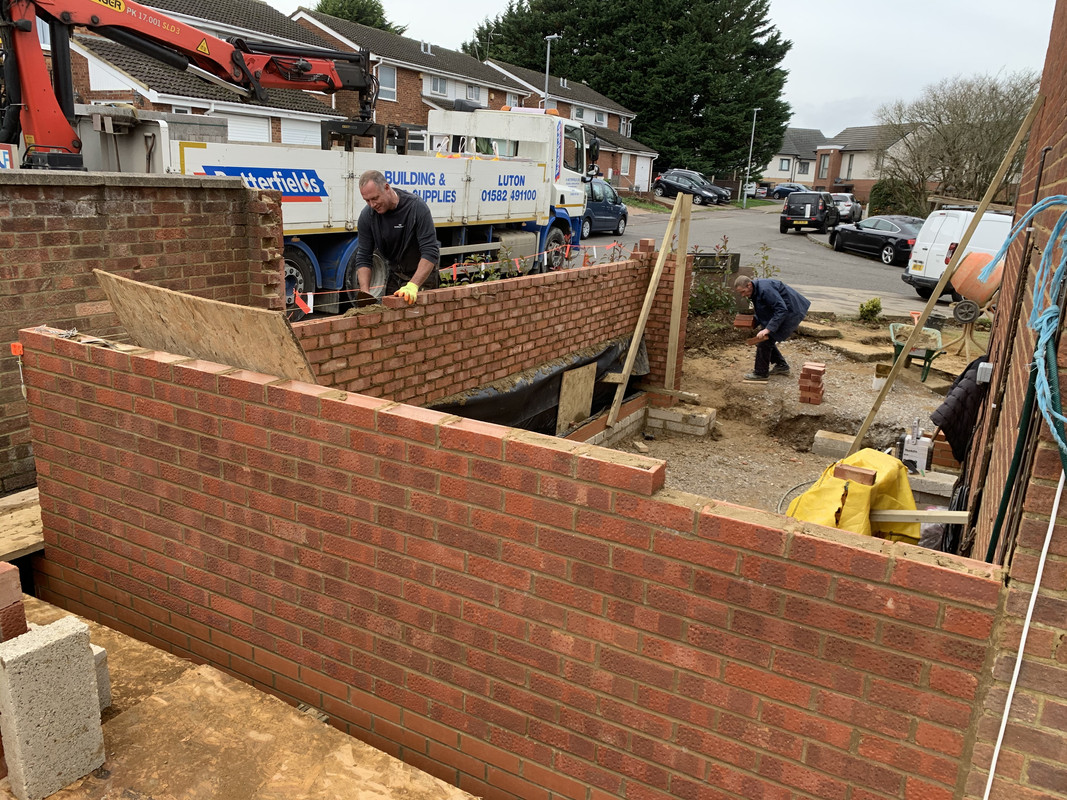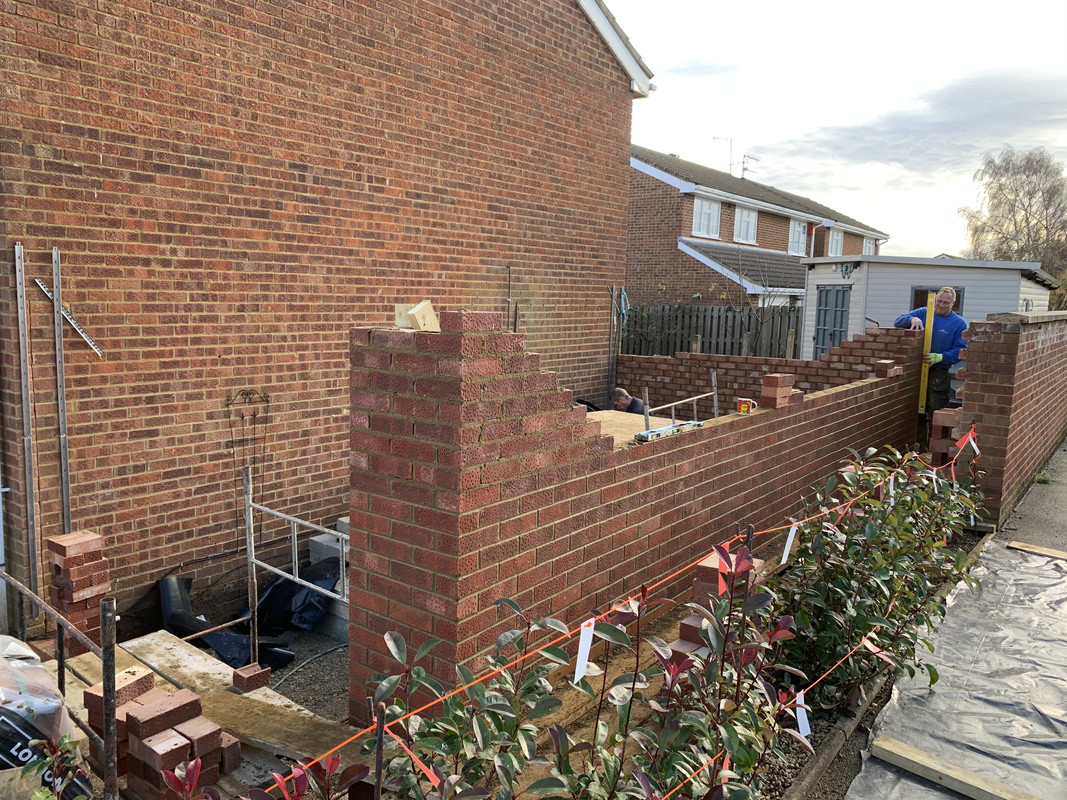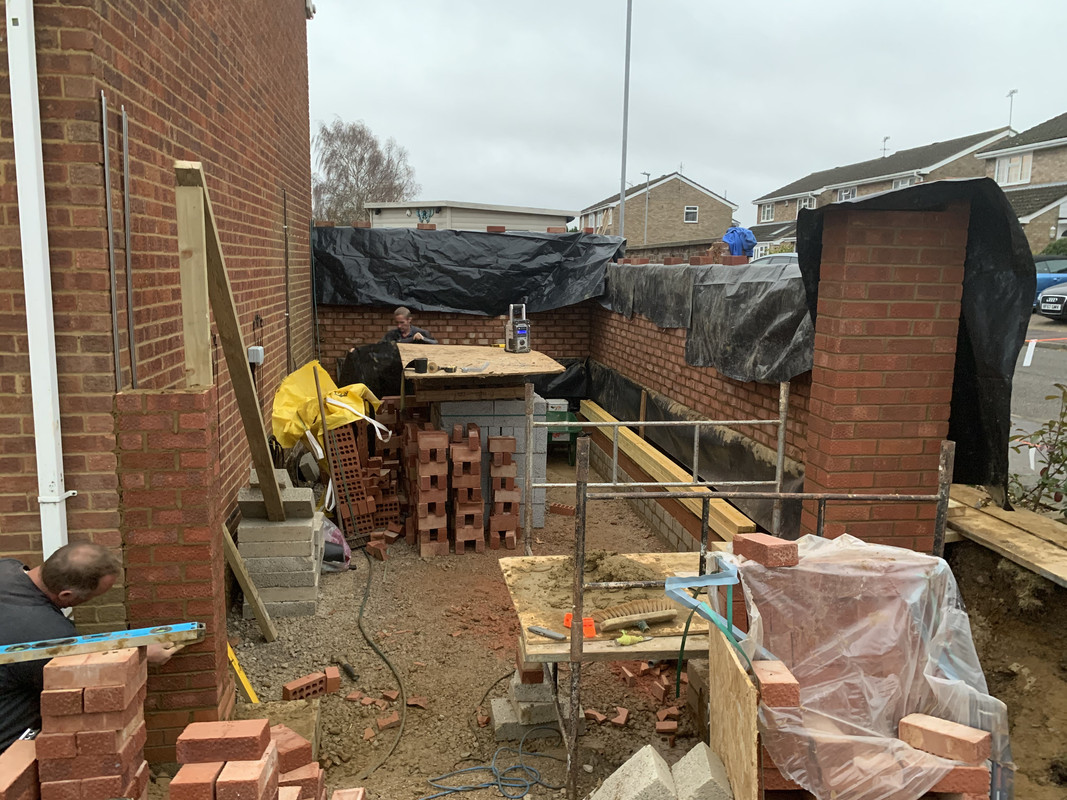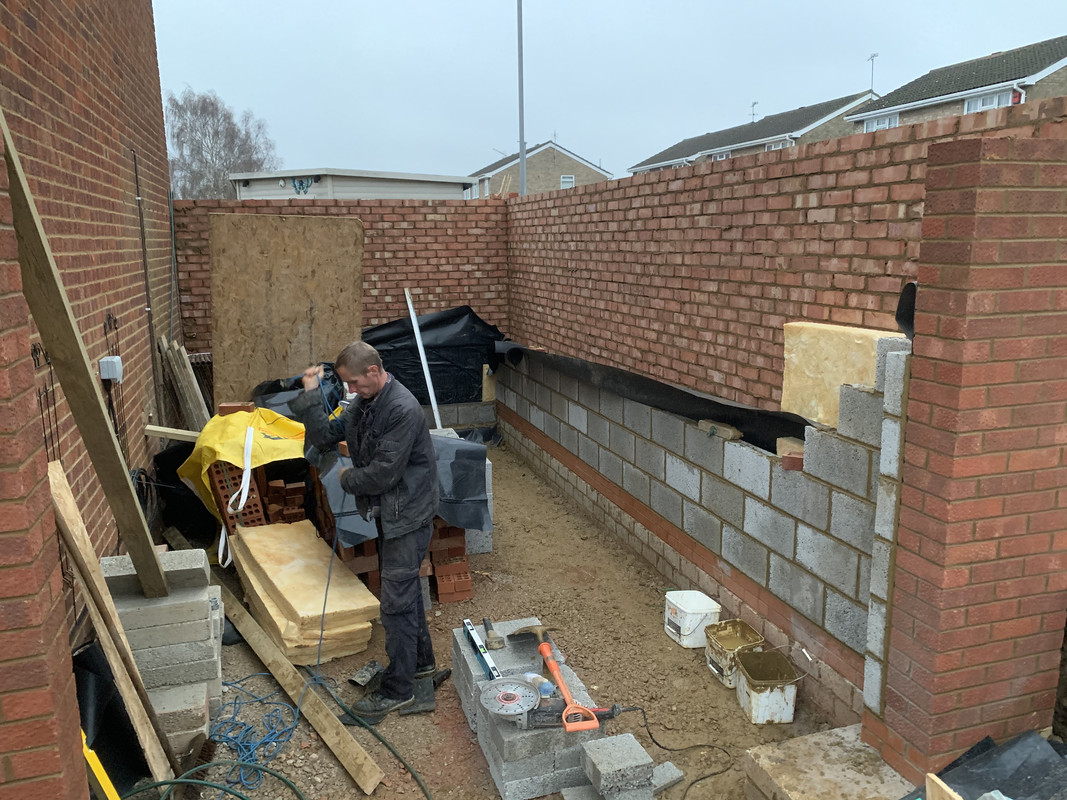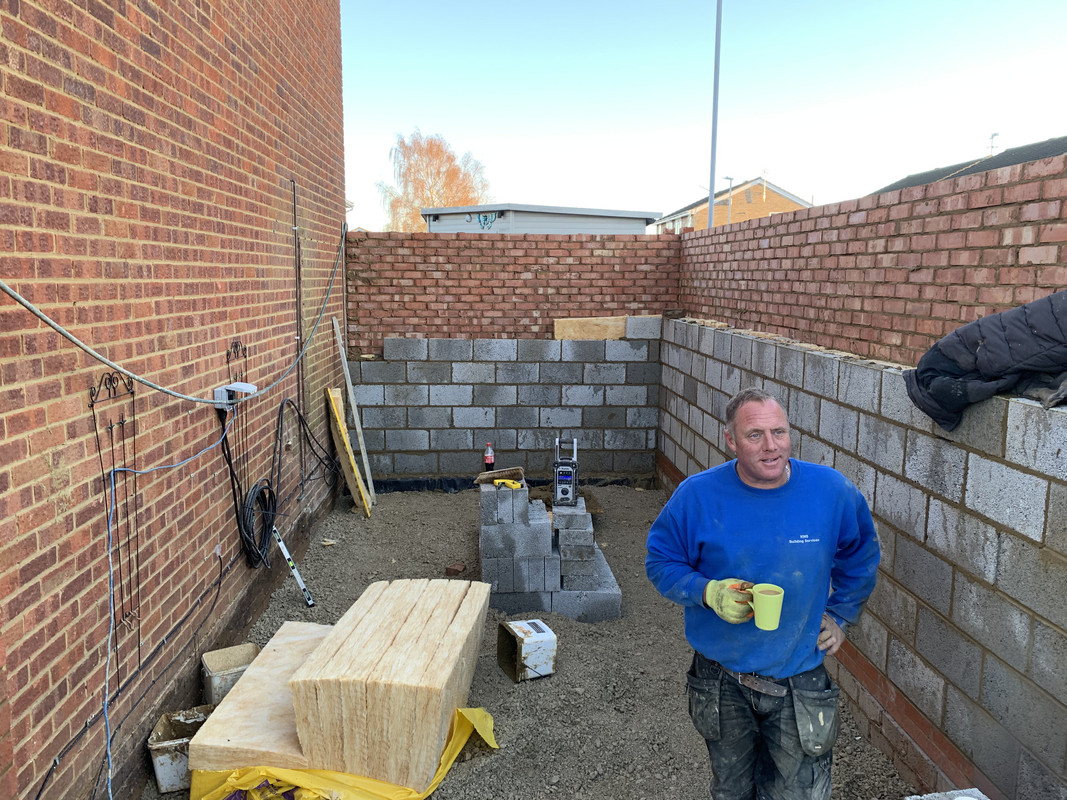 Here's the steel to go over the door opening: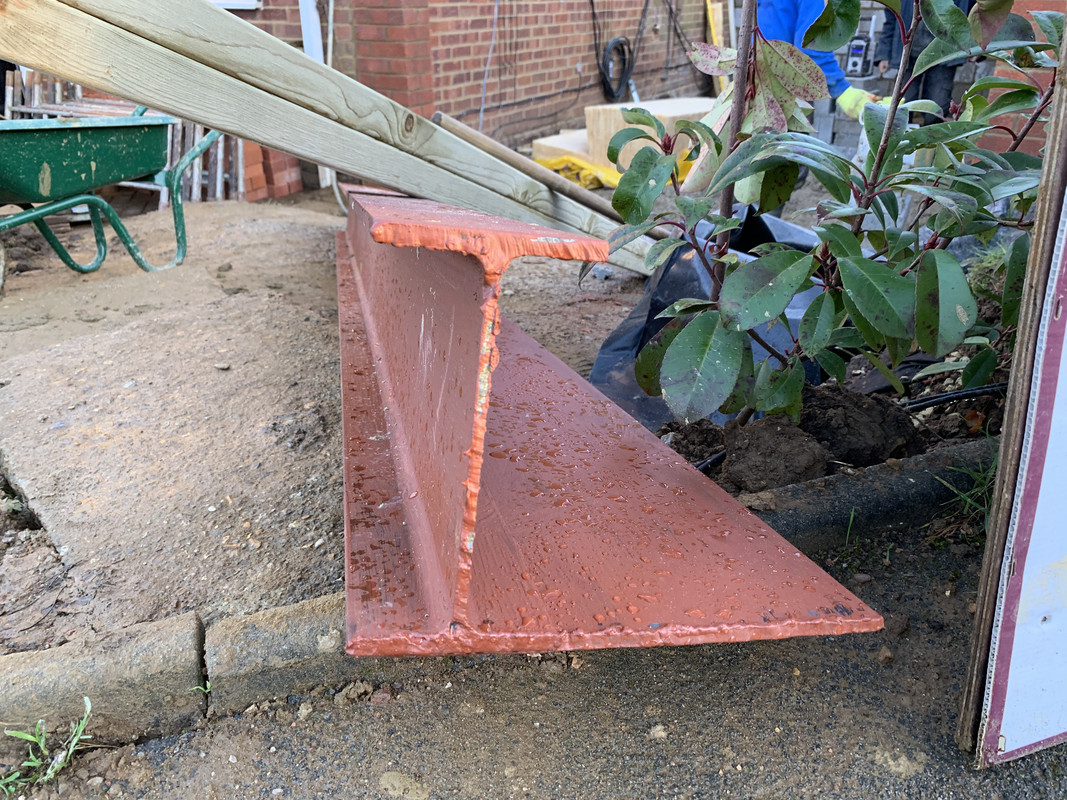 The gap for it: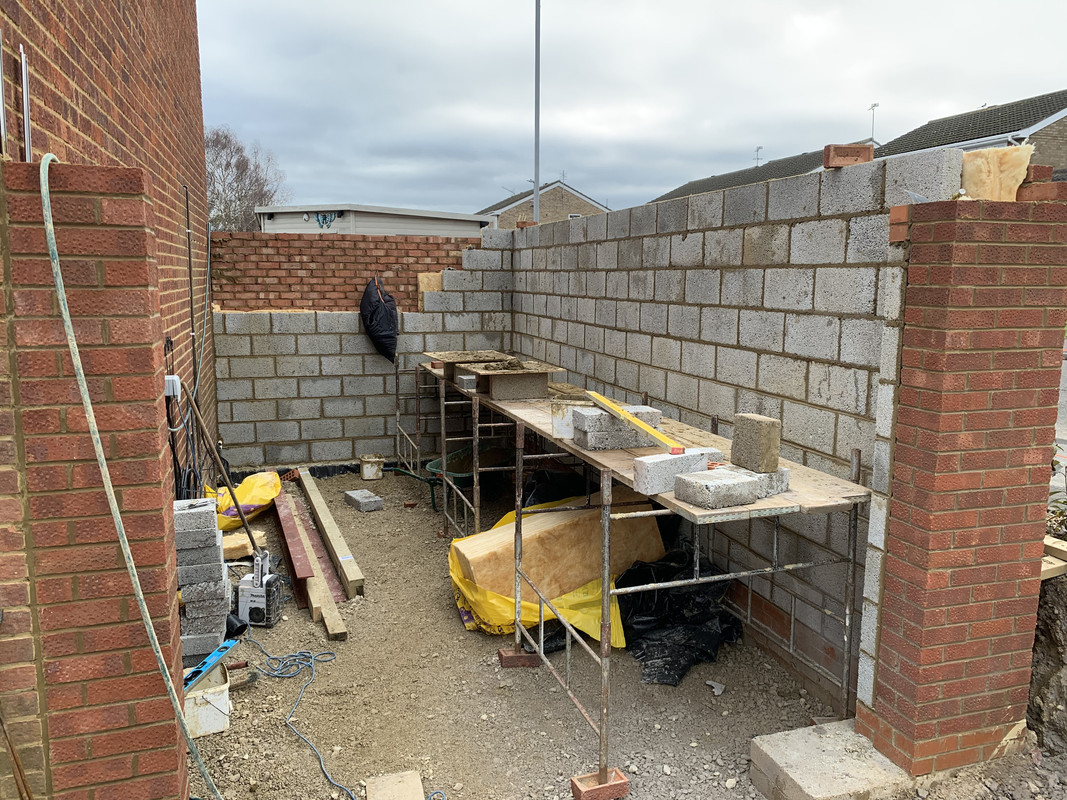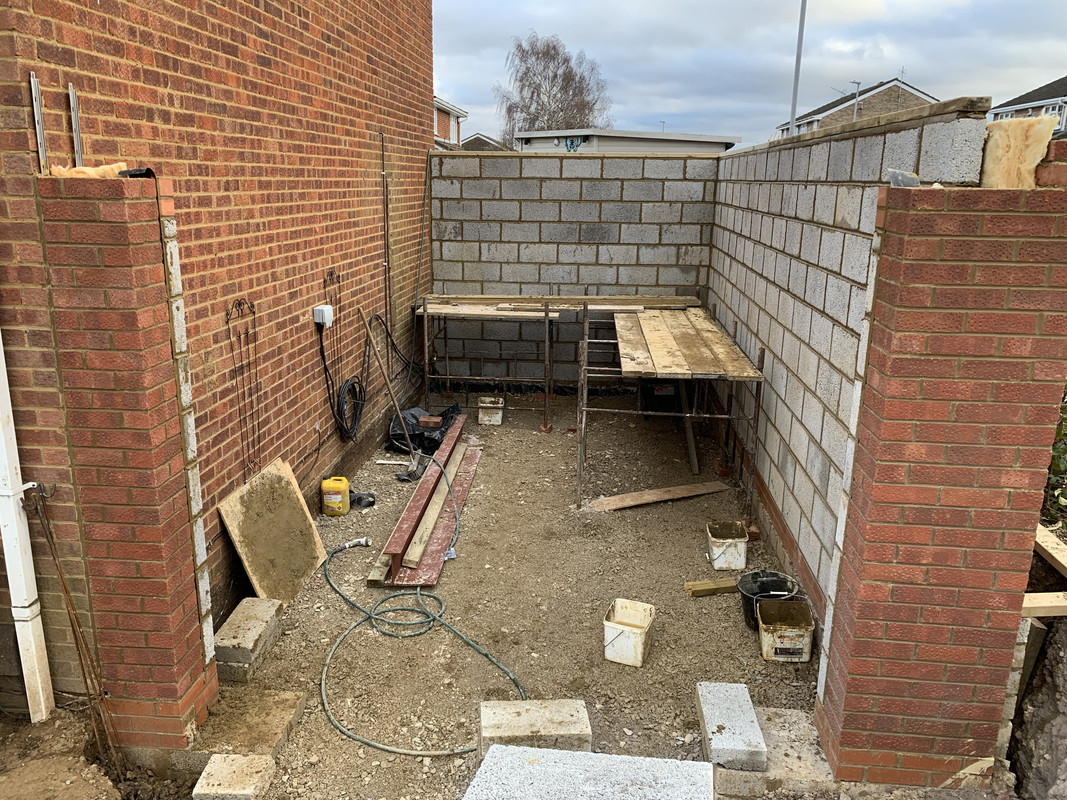 And it being lifted into place, with the help of a friendly builder's merchant delivery driver: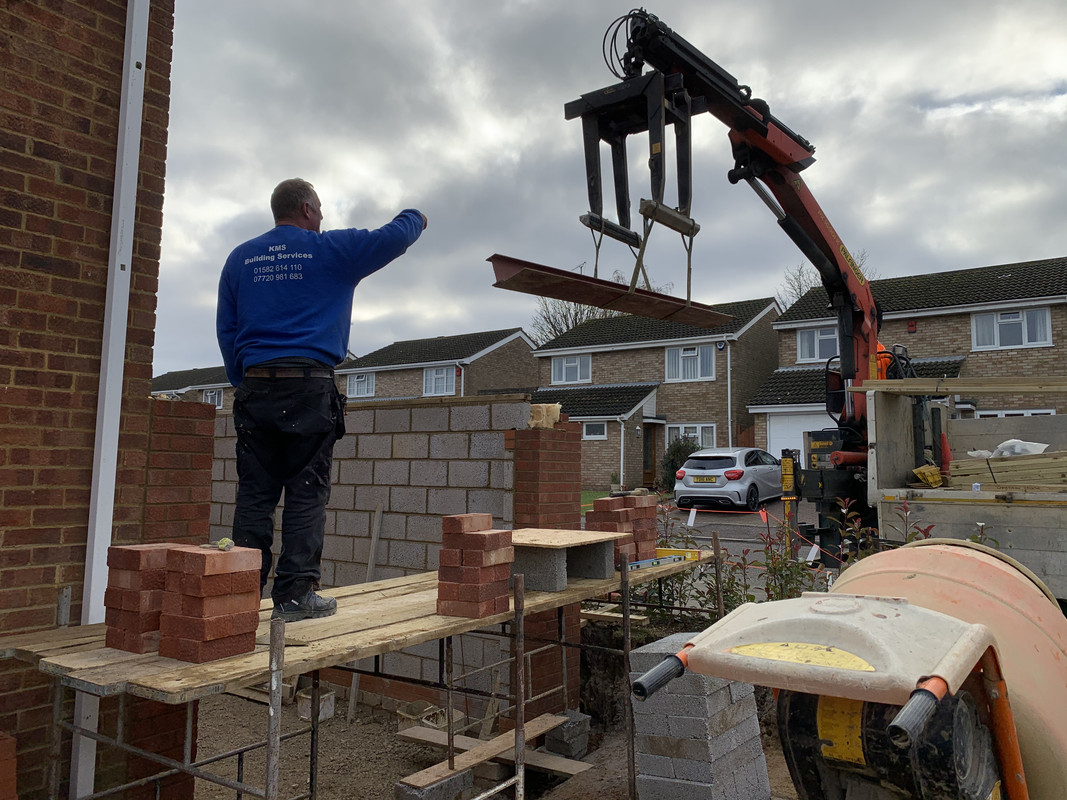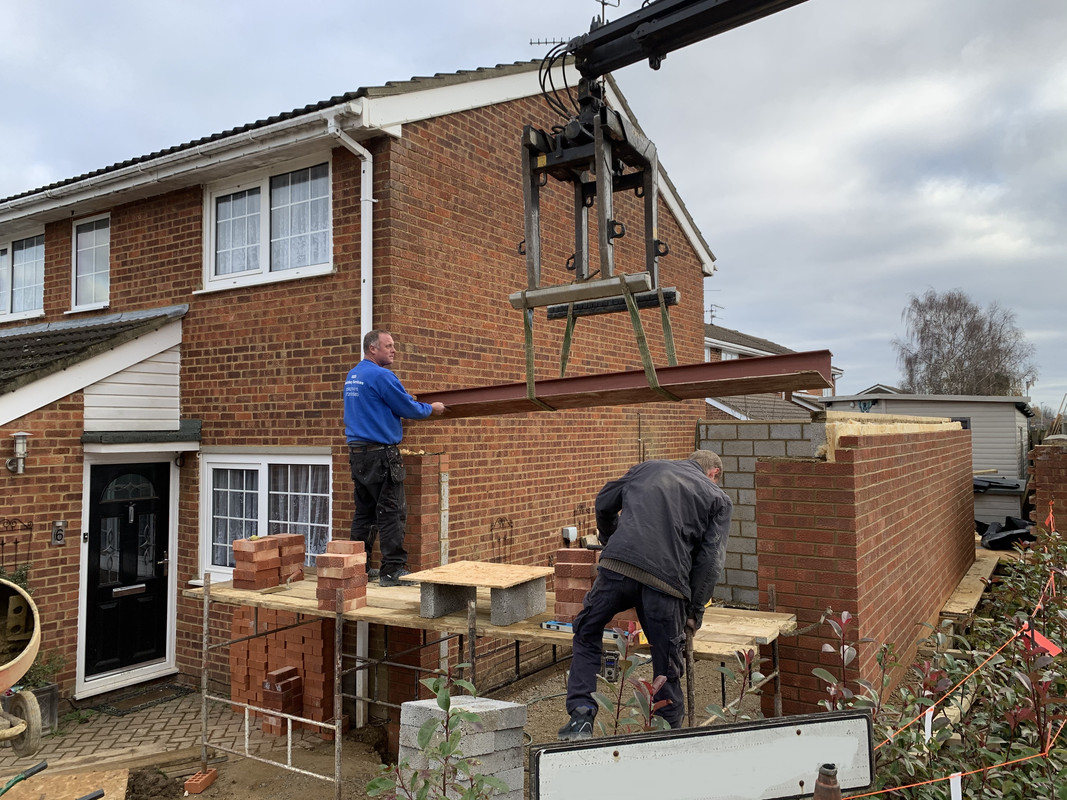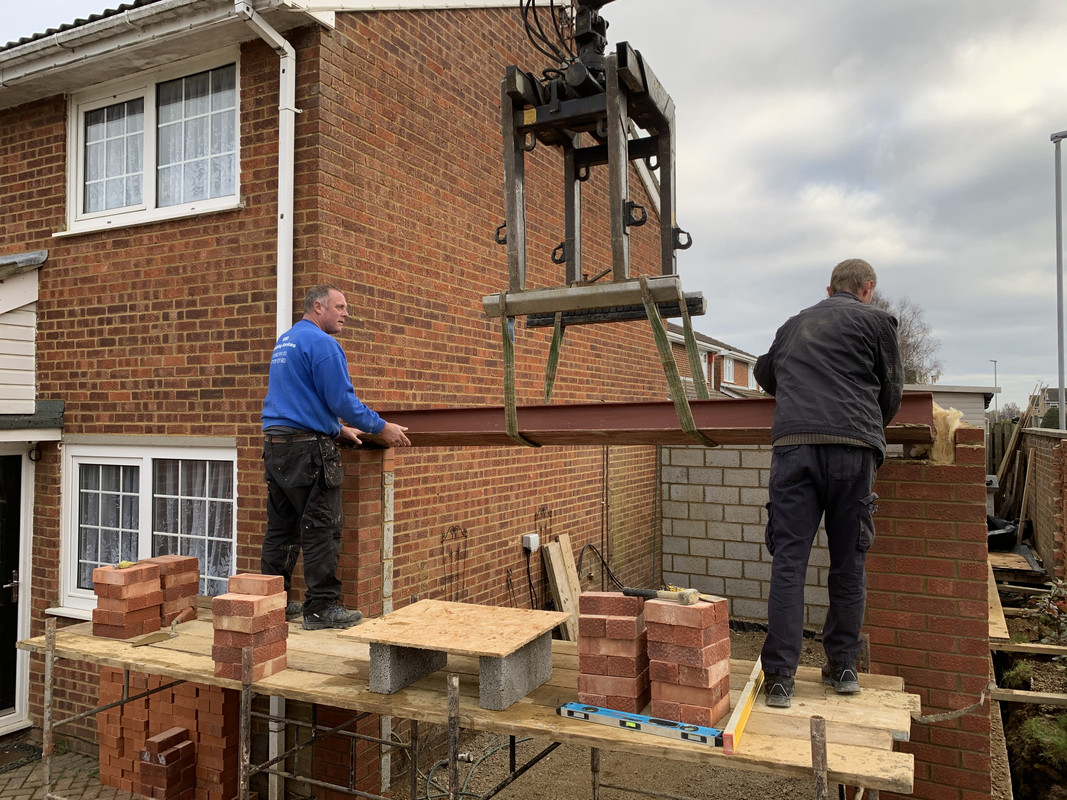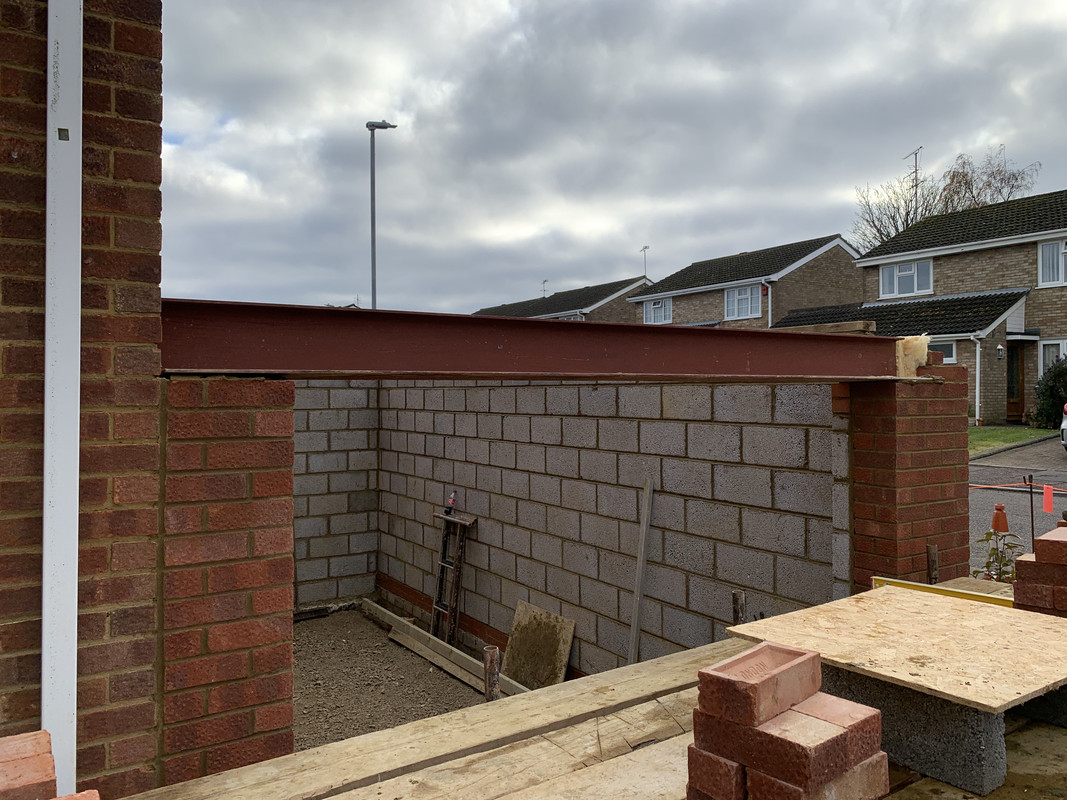 Roof structure taking shape: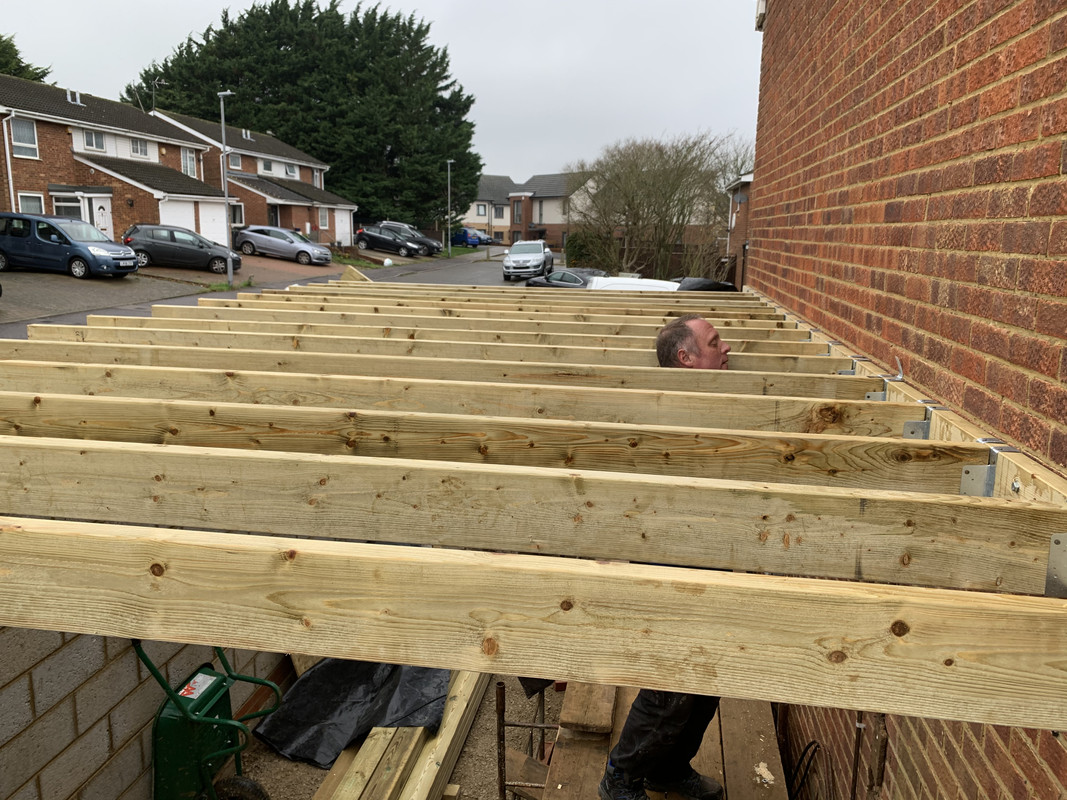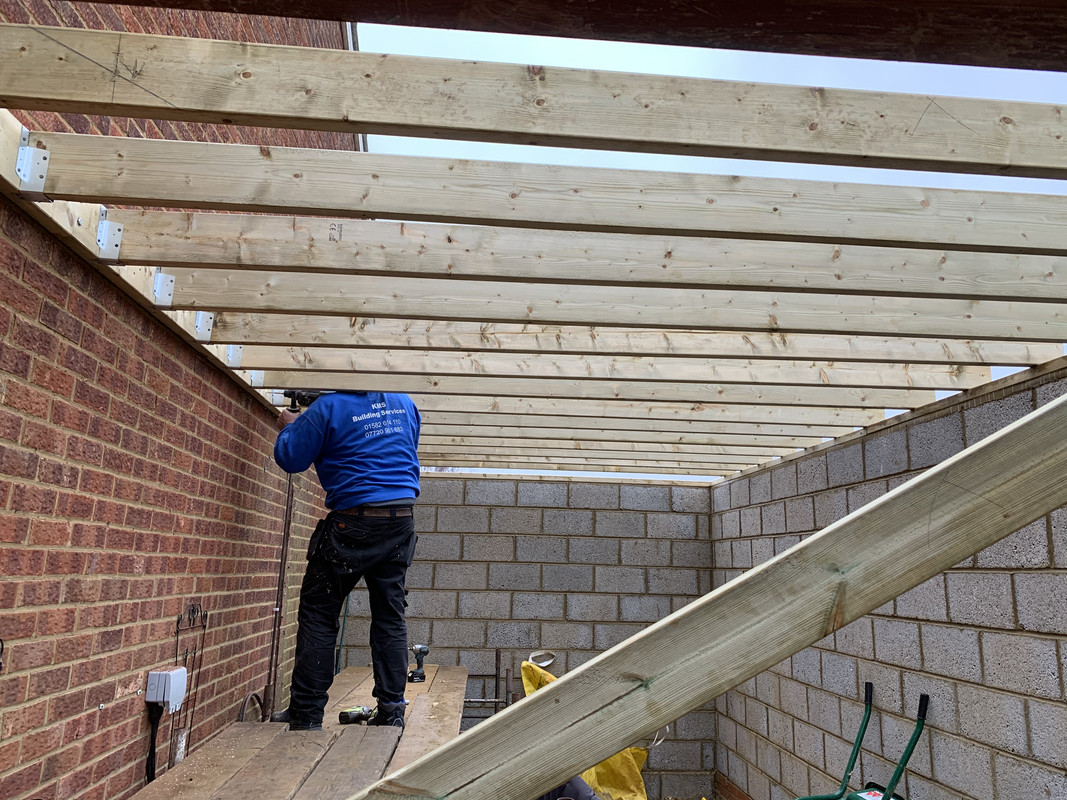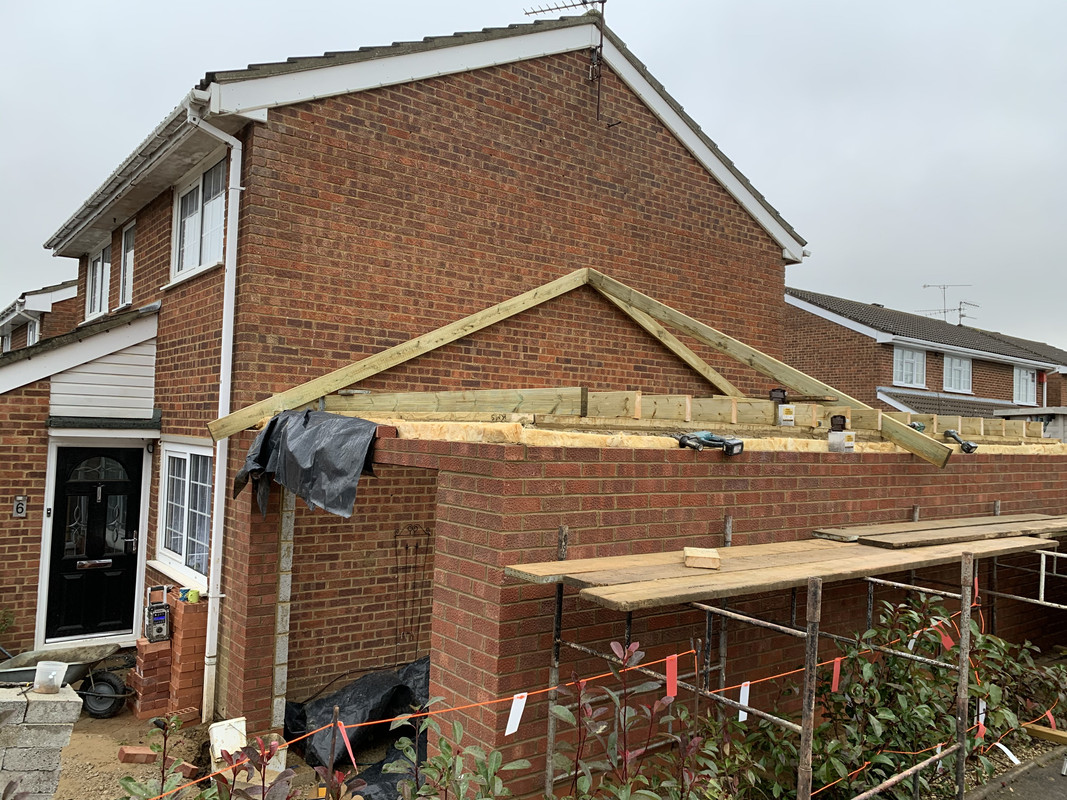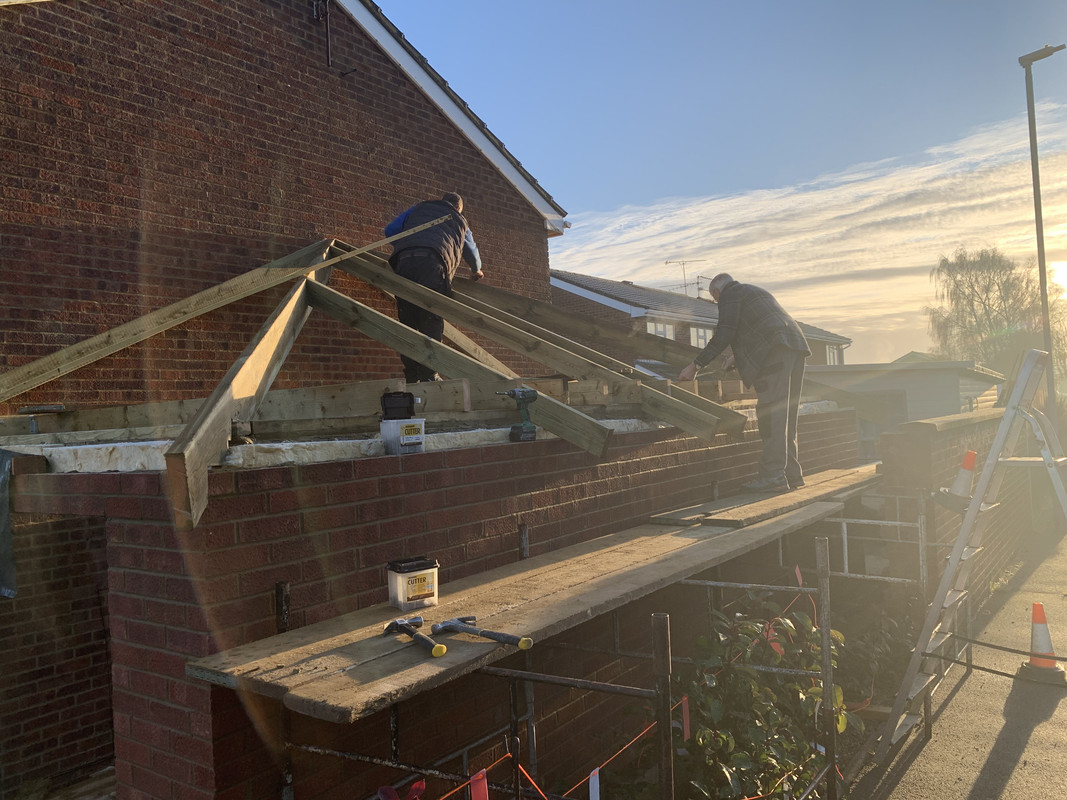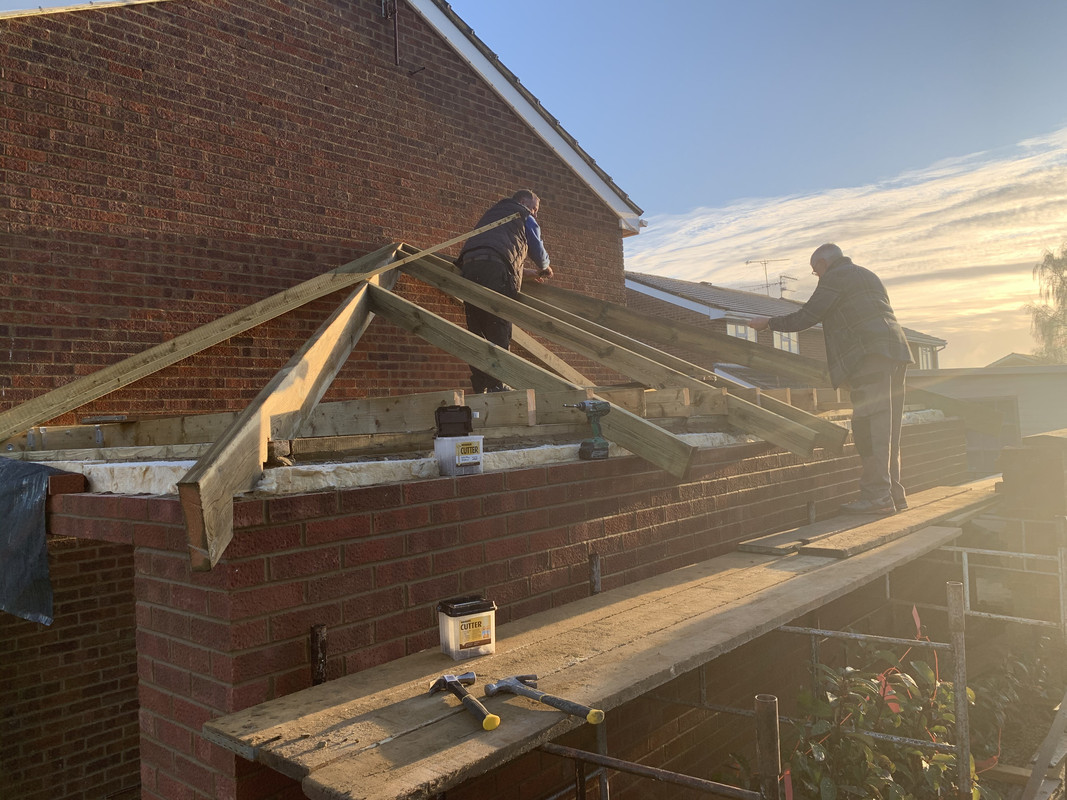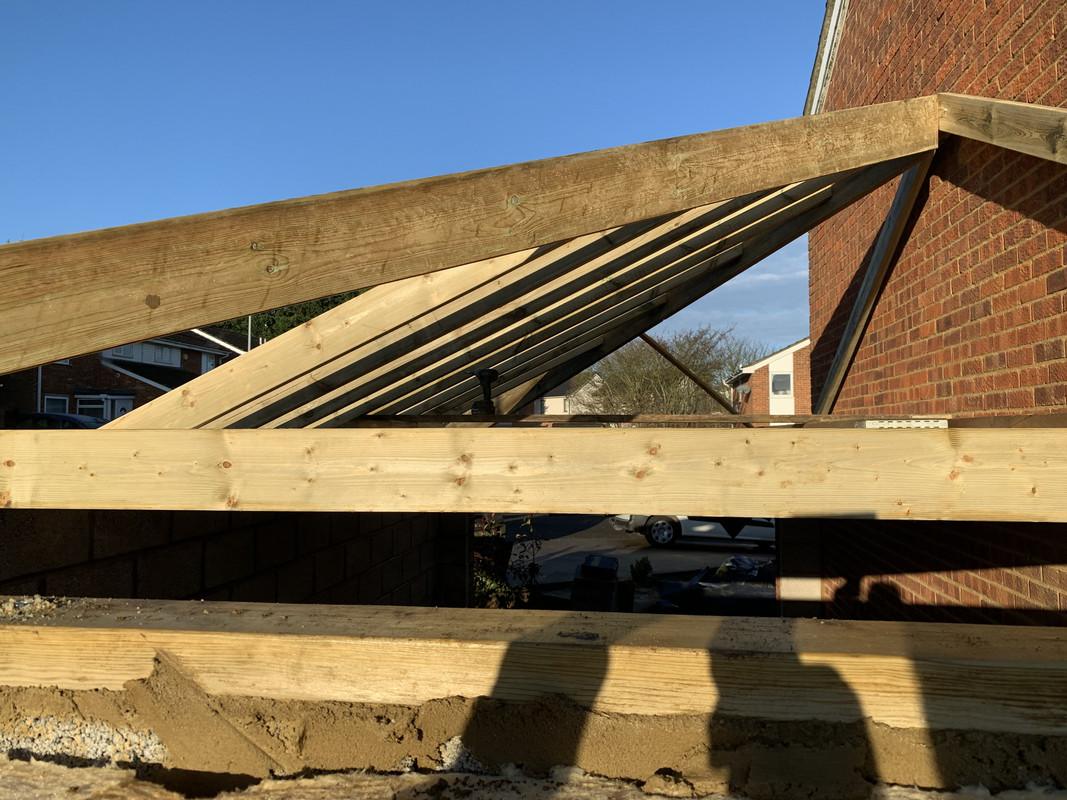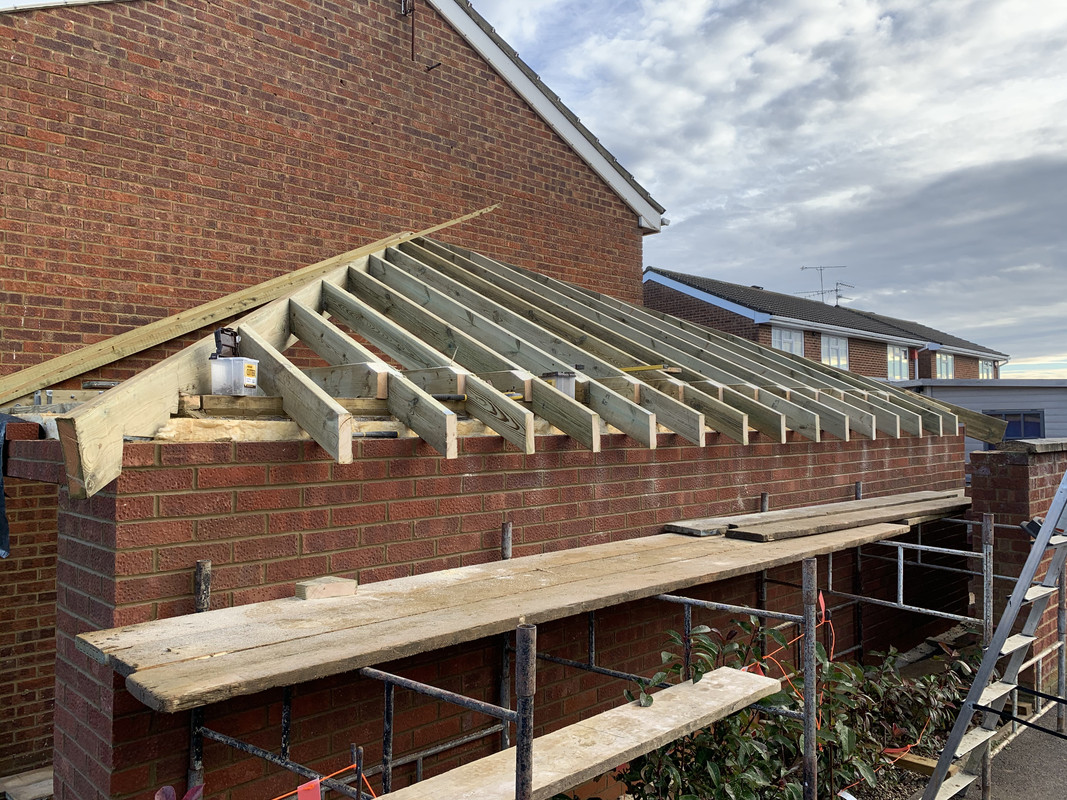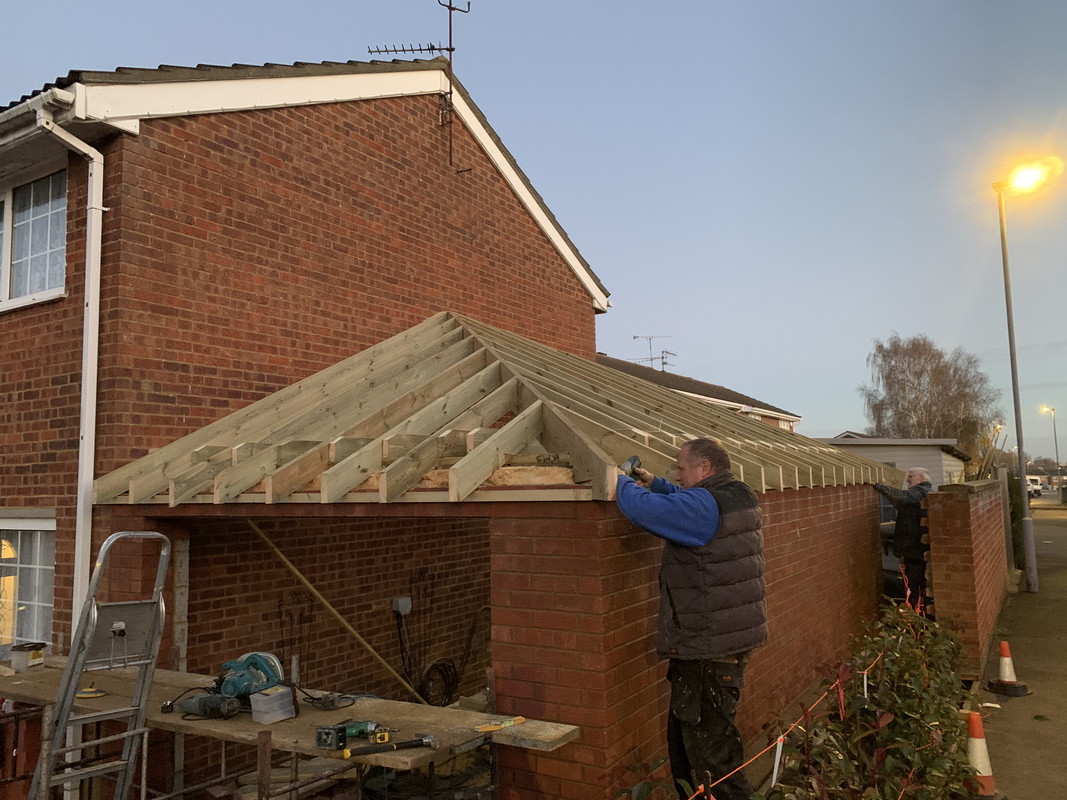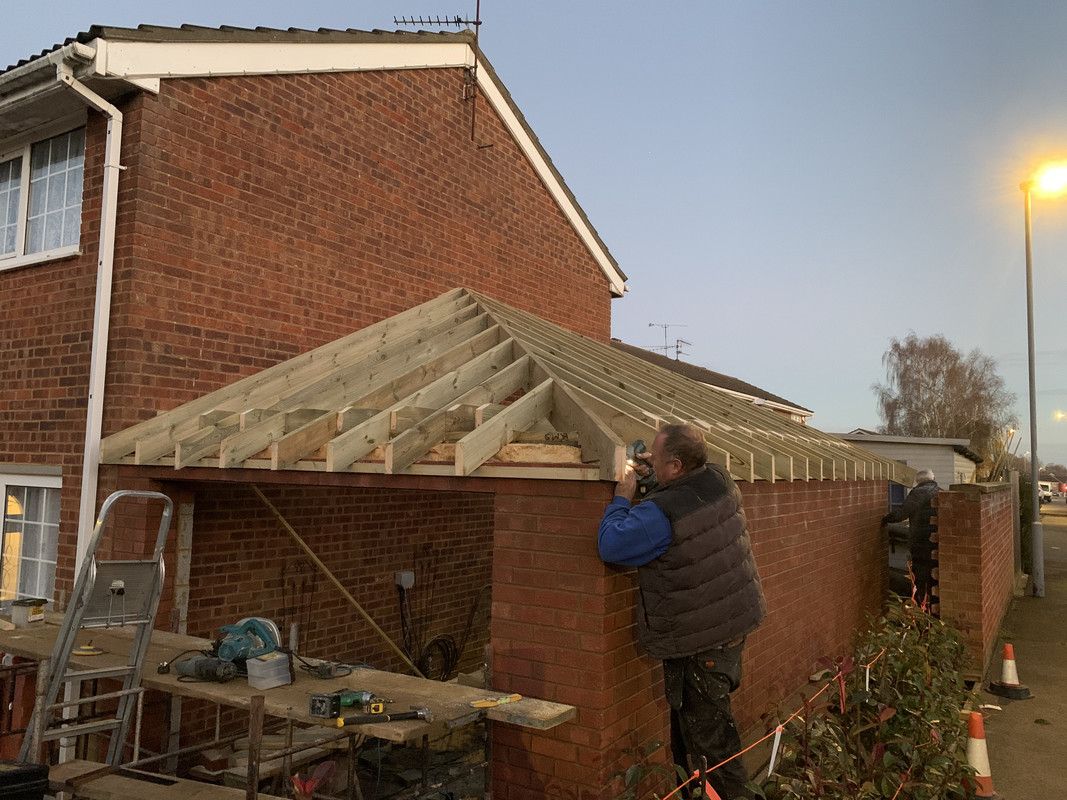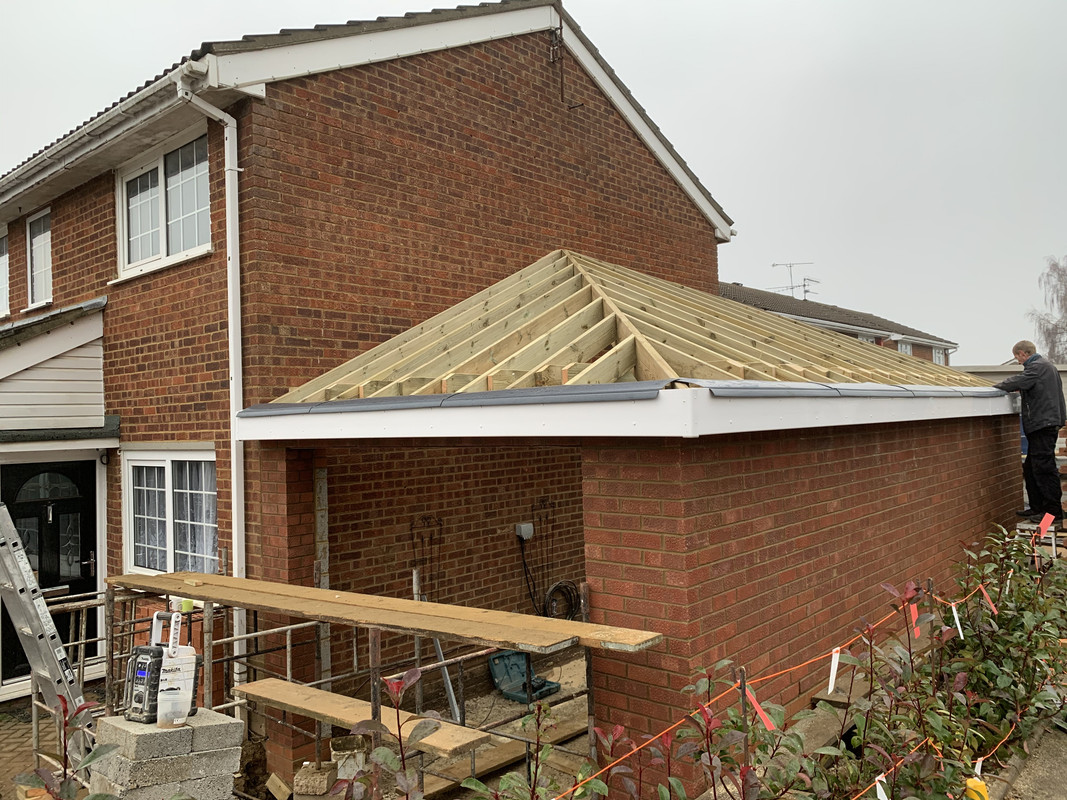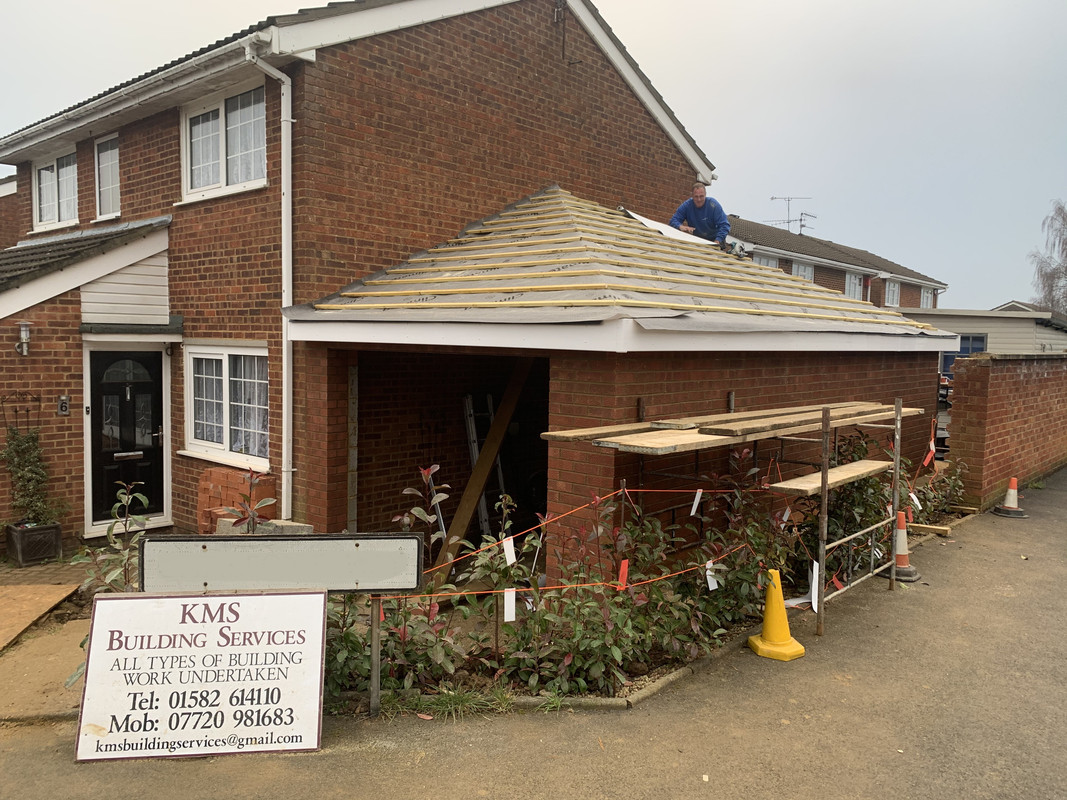 Gravel going against the wall for drainage: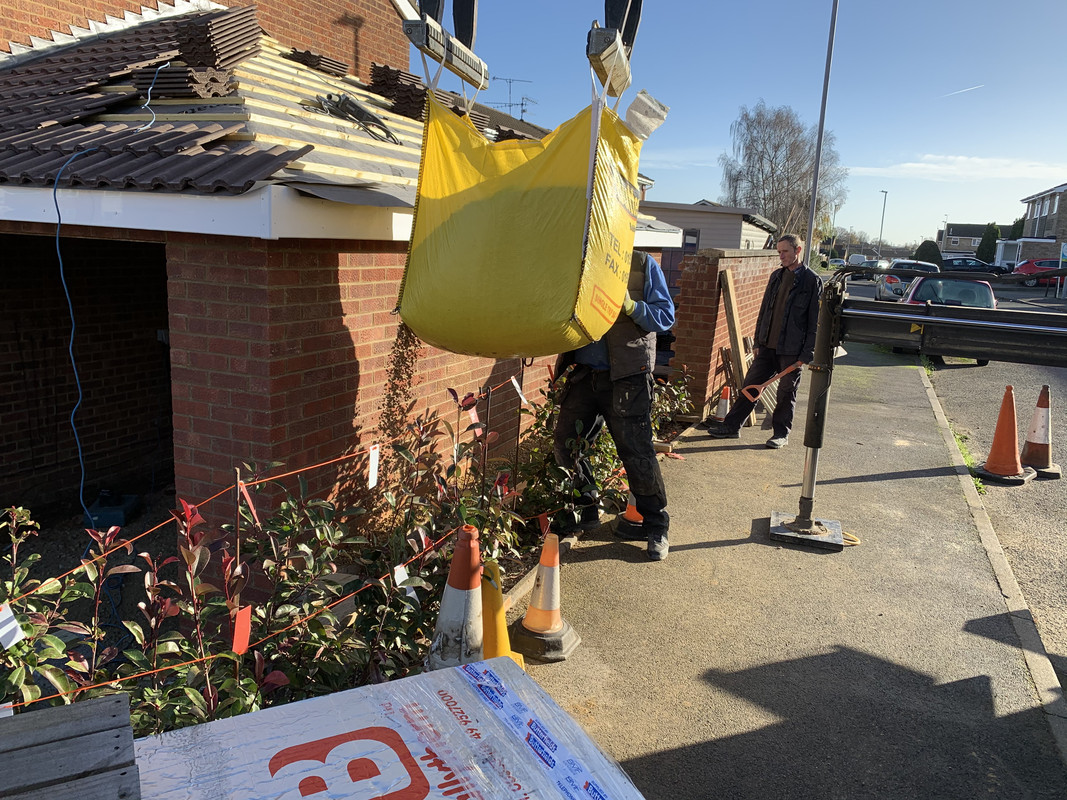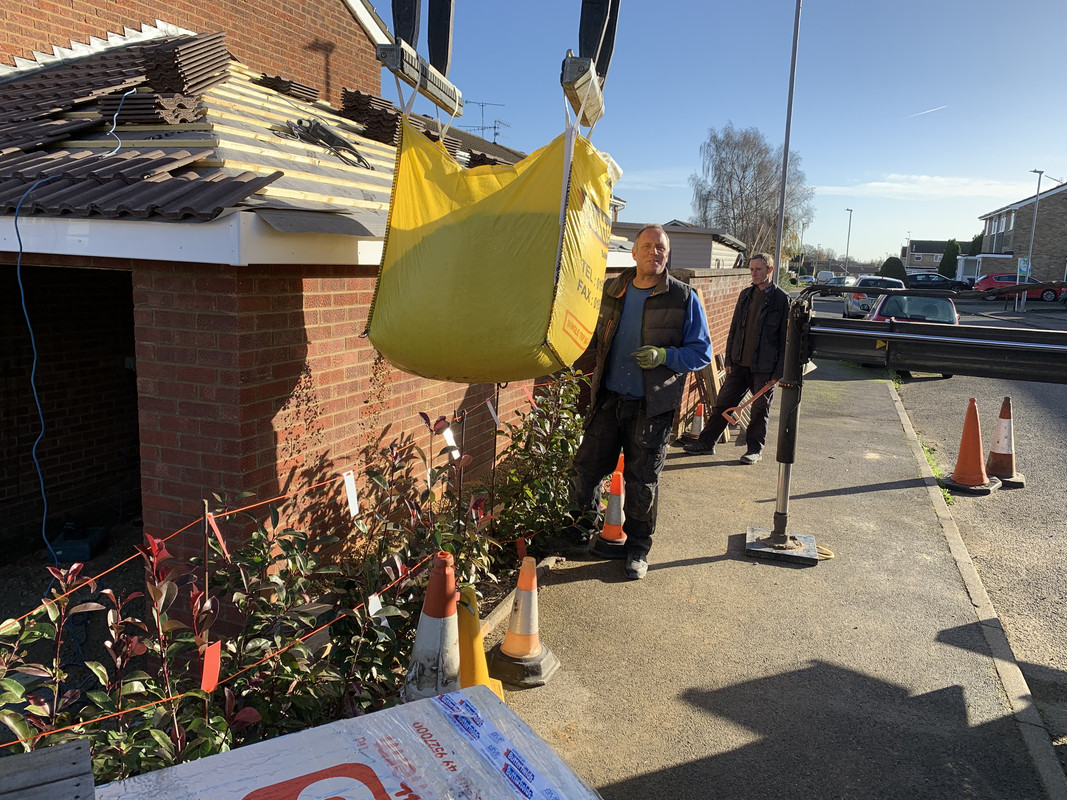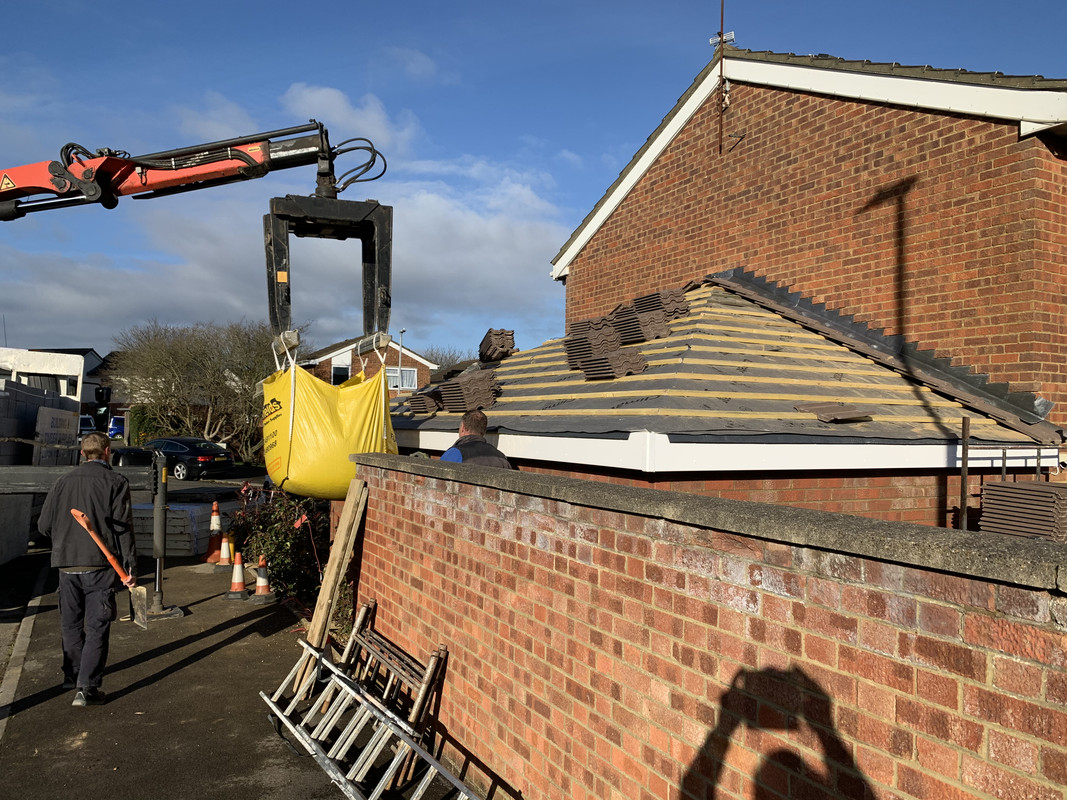 Lead flashing where the new roof meets the existing house: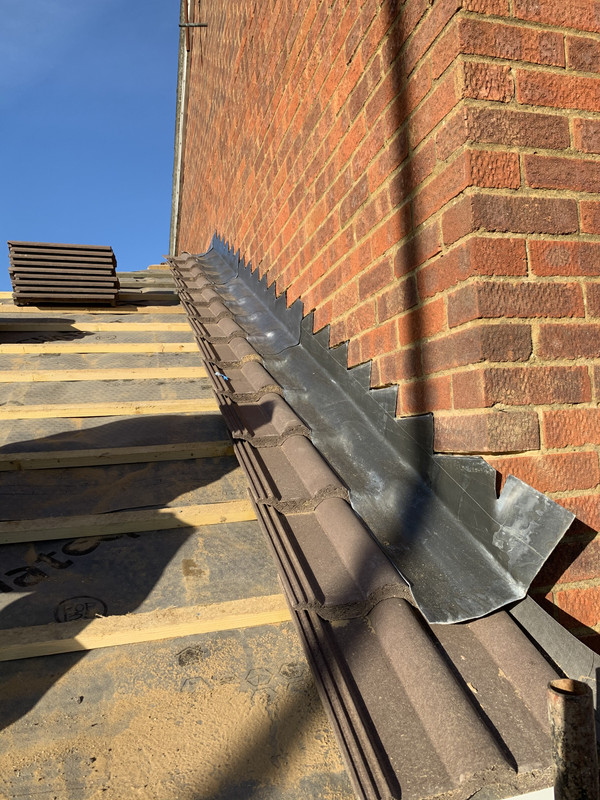 Last stages of the roof: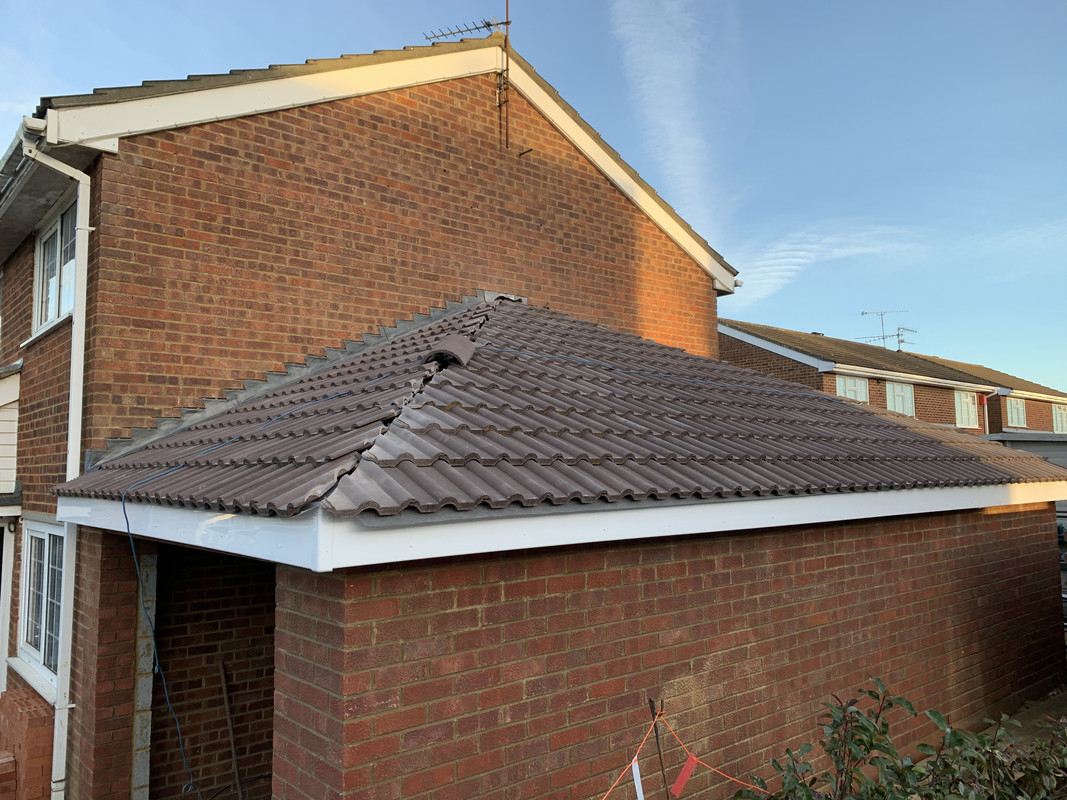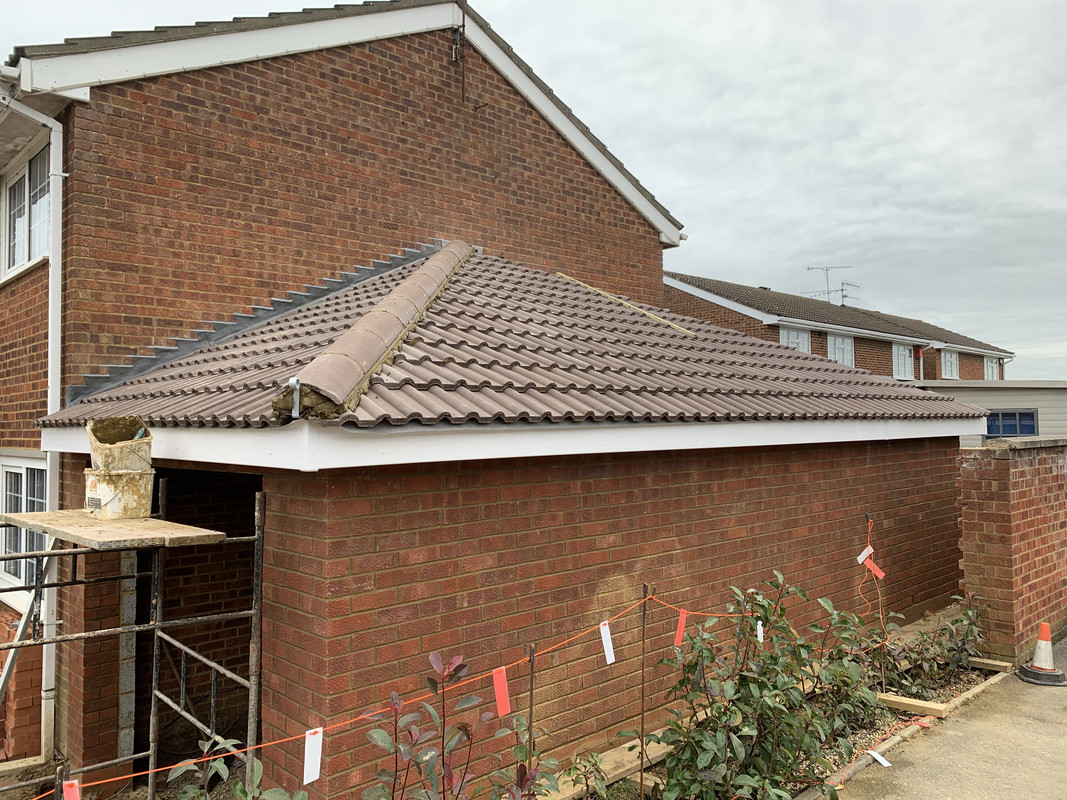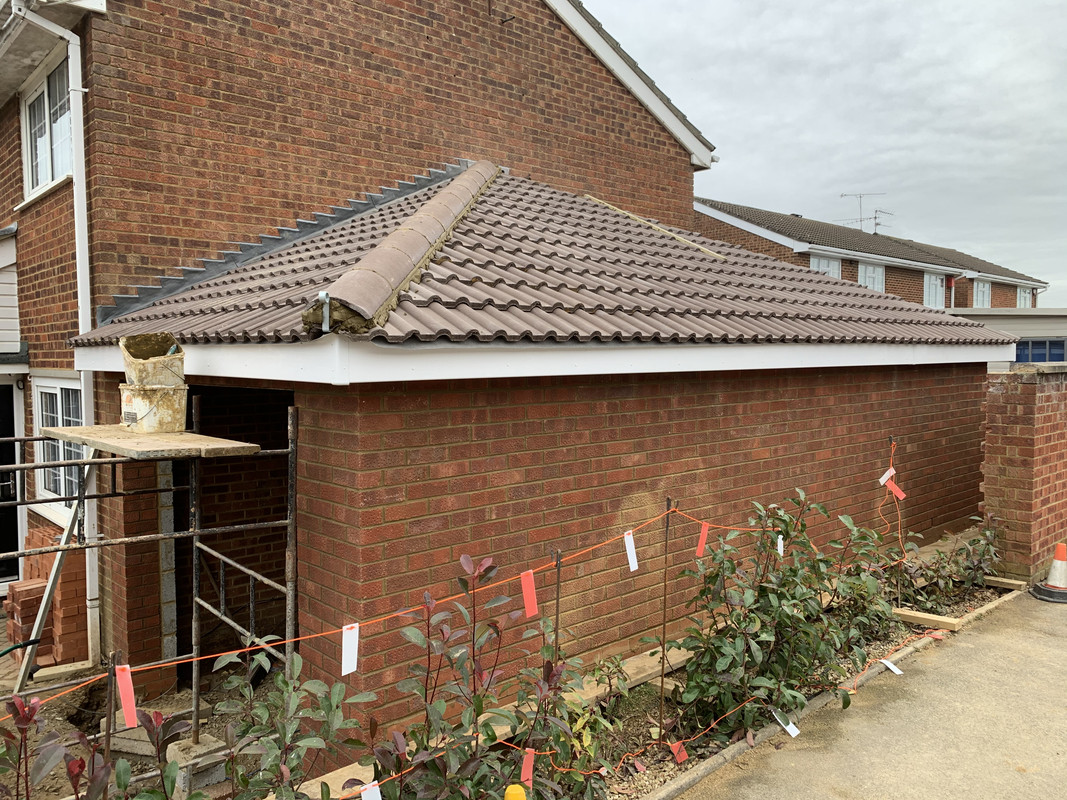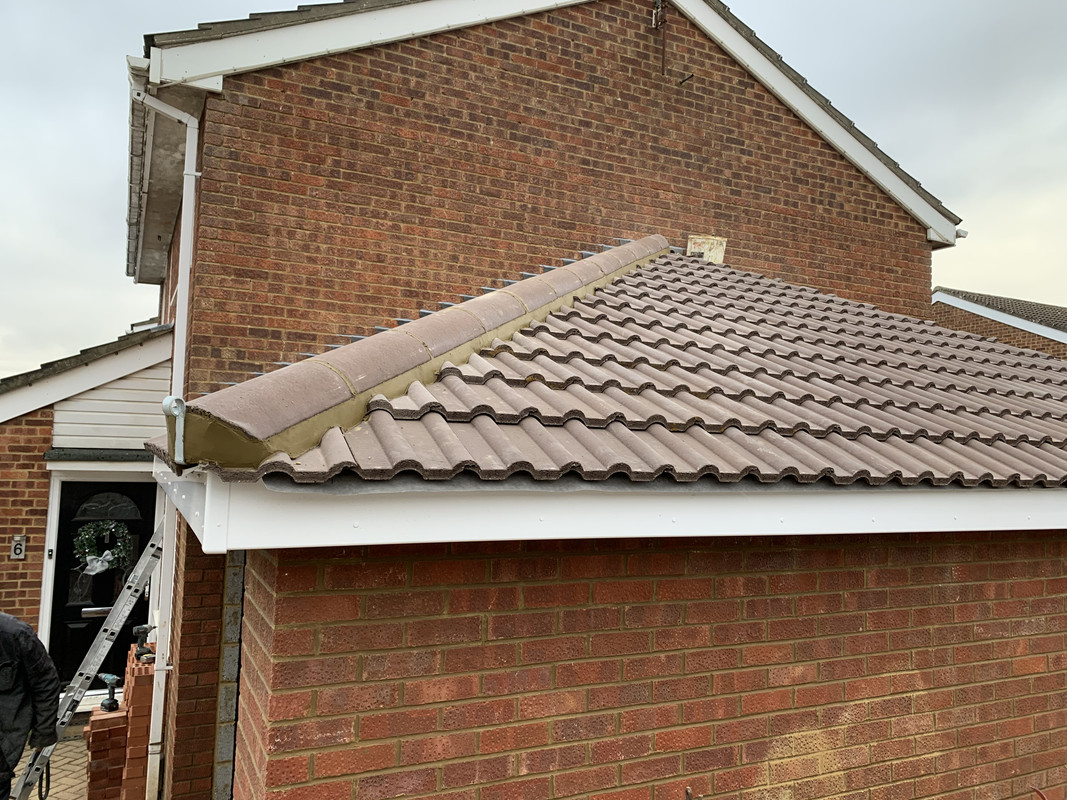 100mm Celotex going into the floor: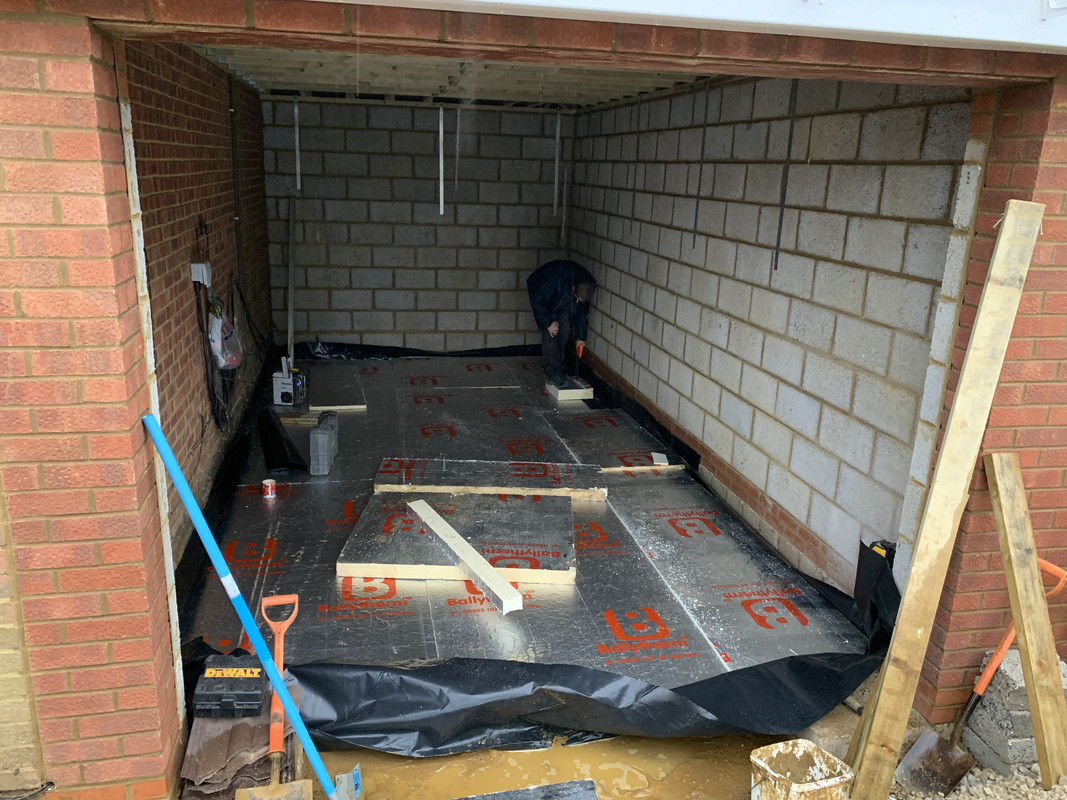 At this point, I had a 'now or never' chance to install Under Floor Heating. So why not?! I DIYd this: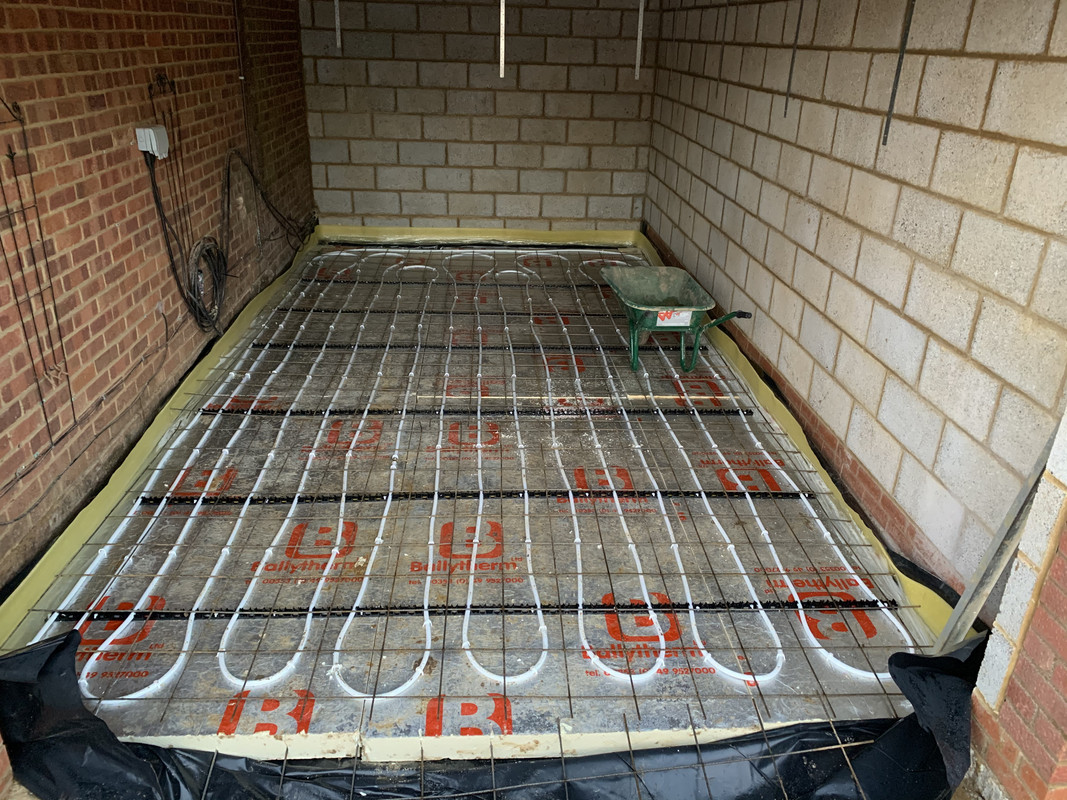 Floor pour and levelling: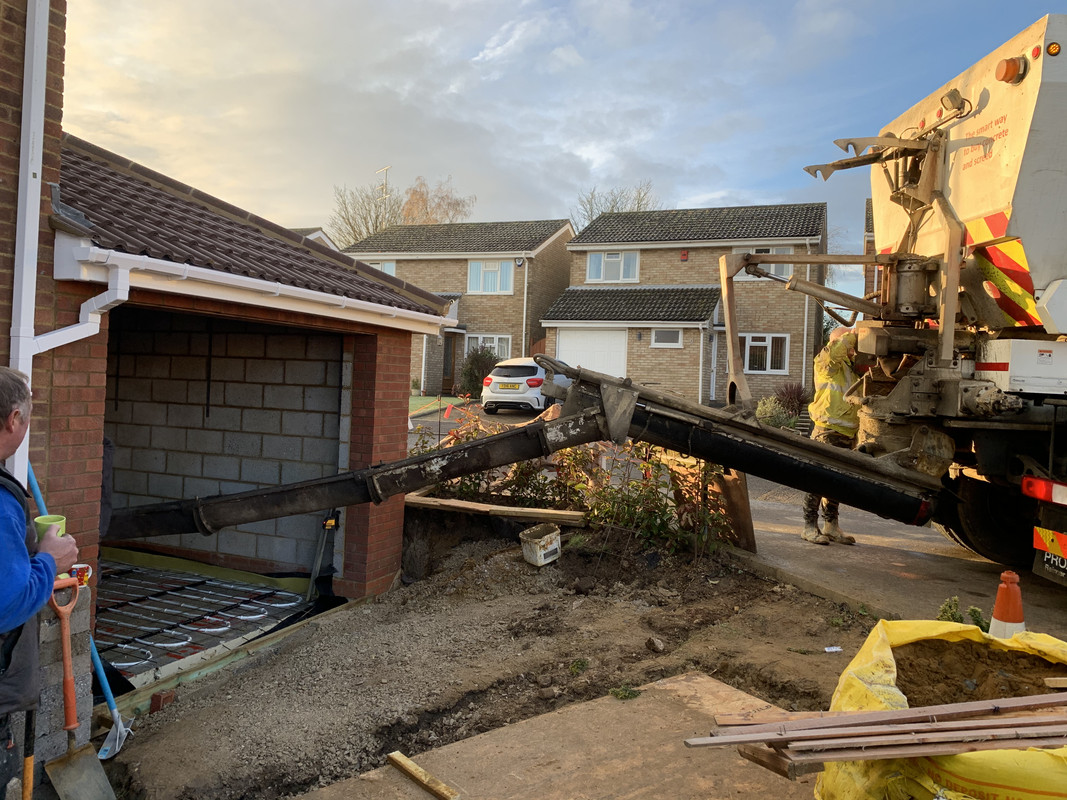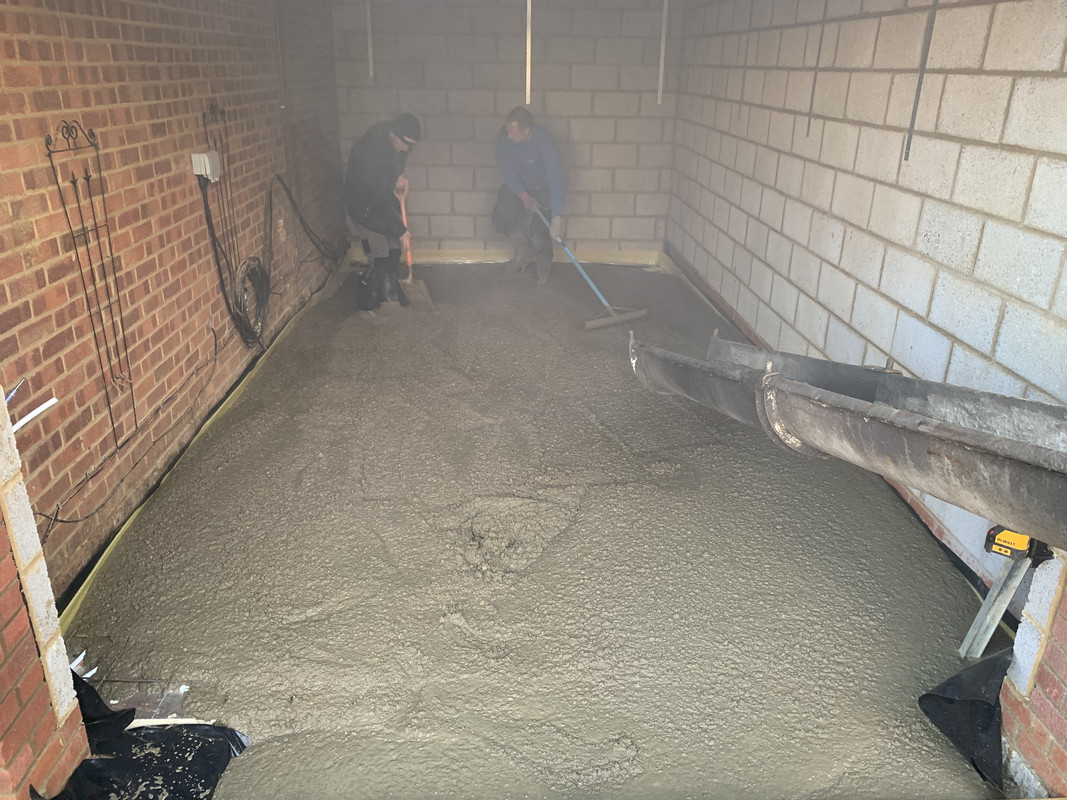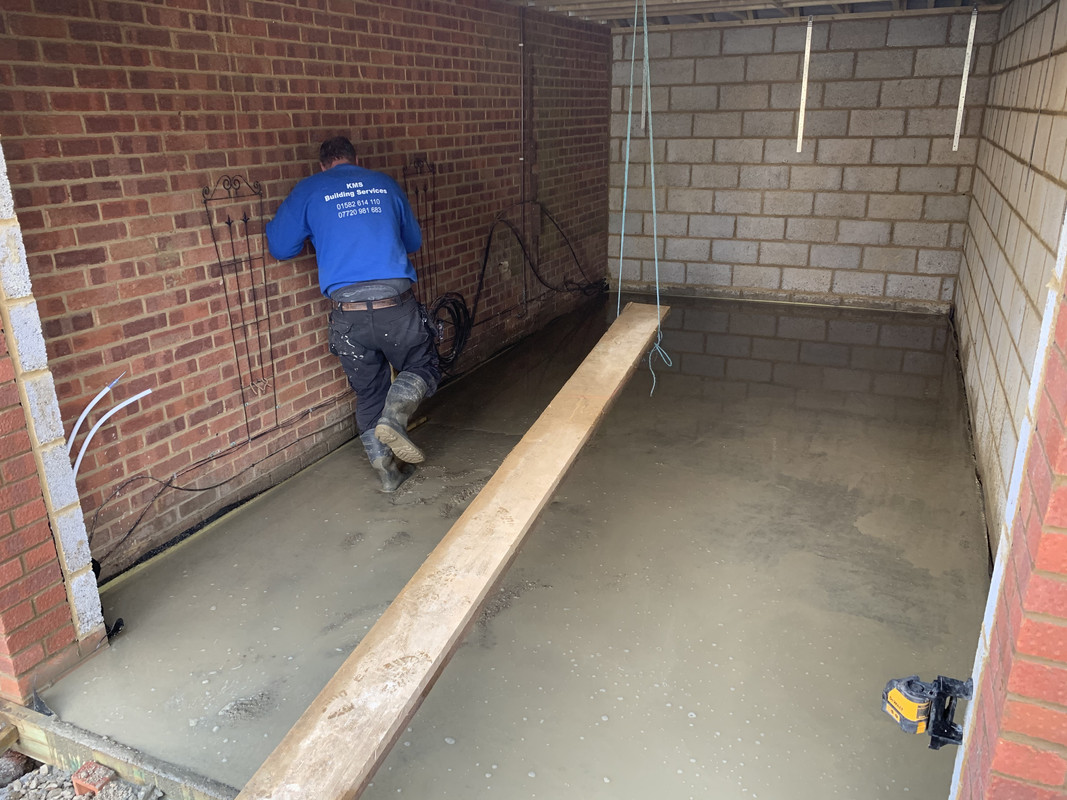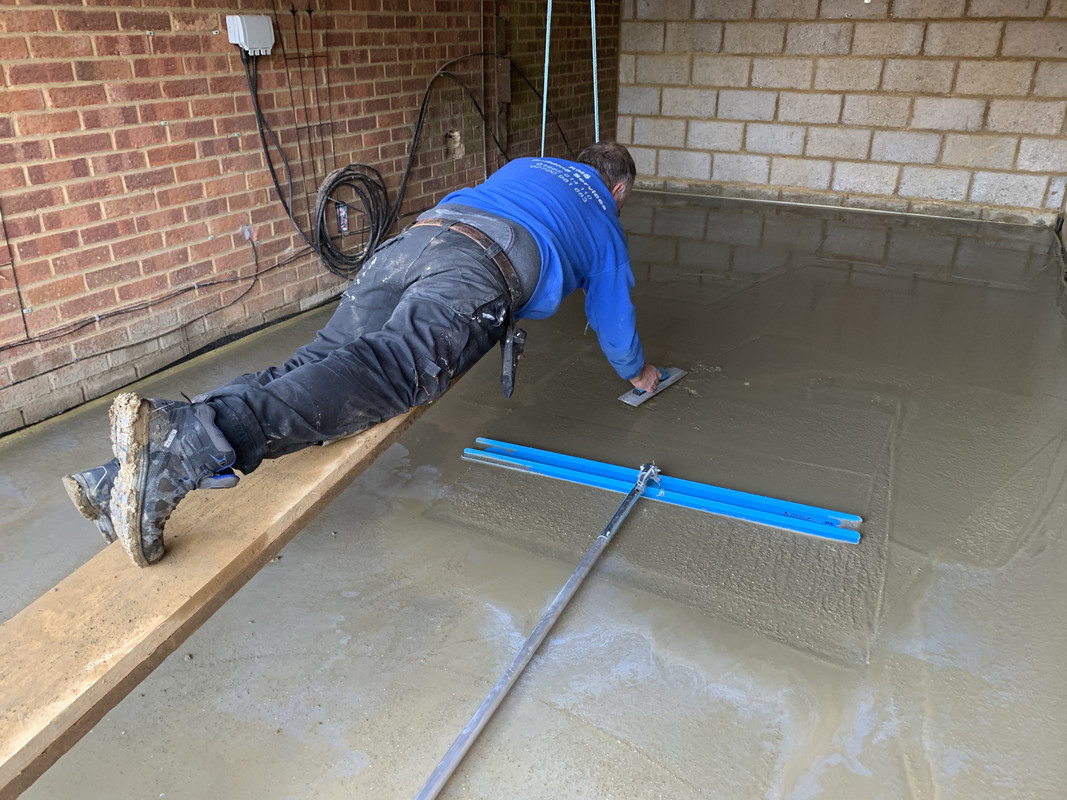 Next phase for Kev was to build new garden walls. But first 2 more grab lorries of waste: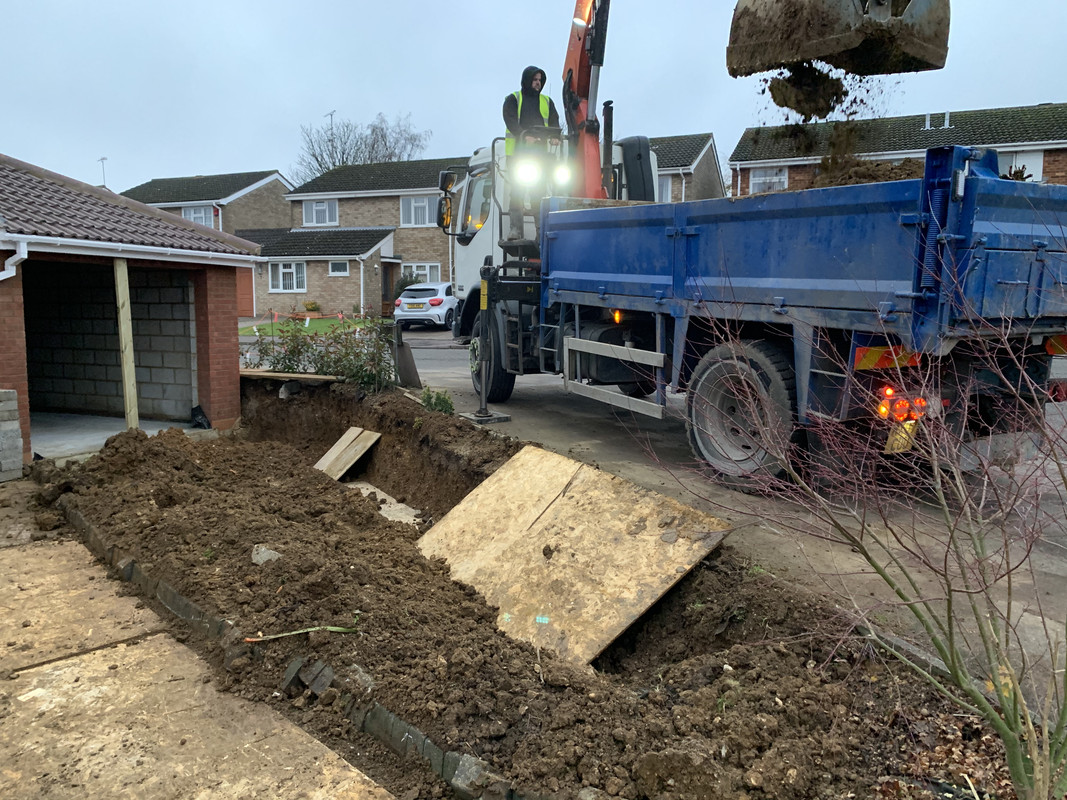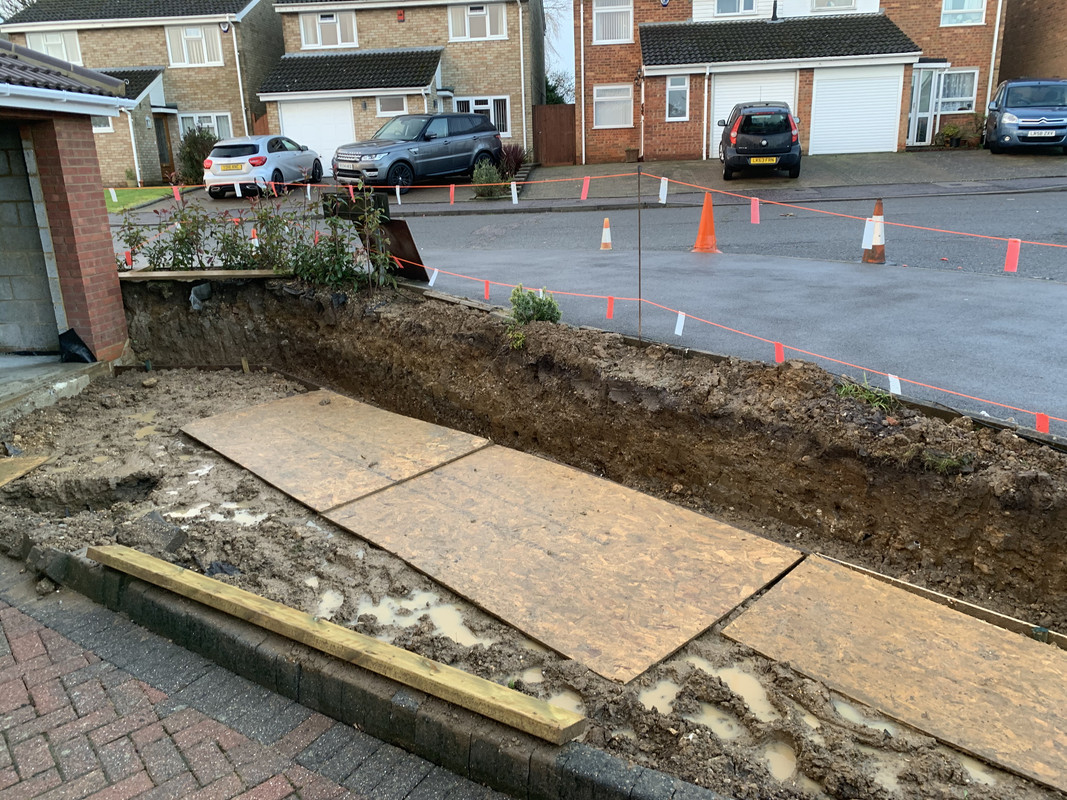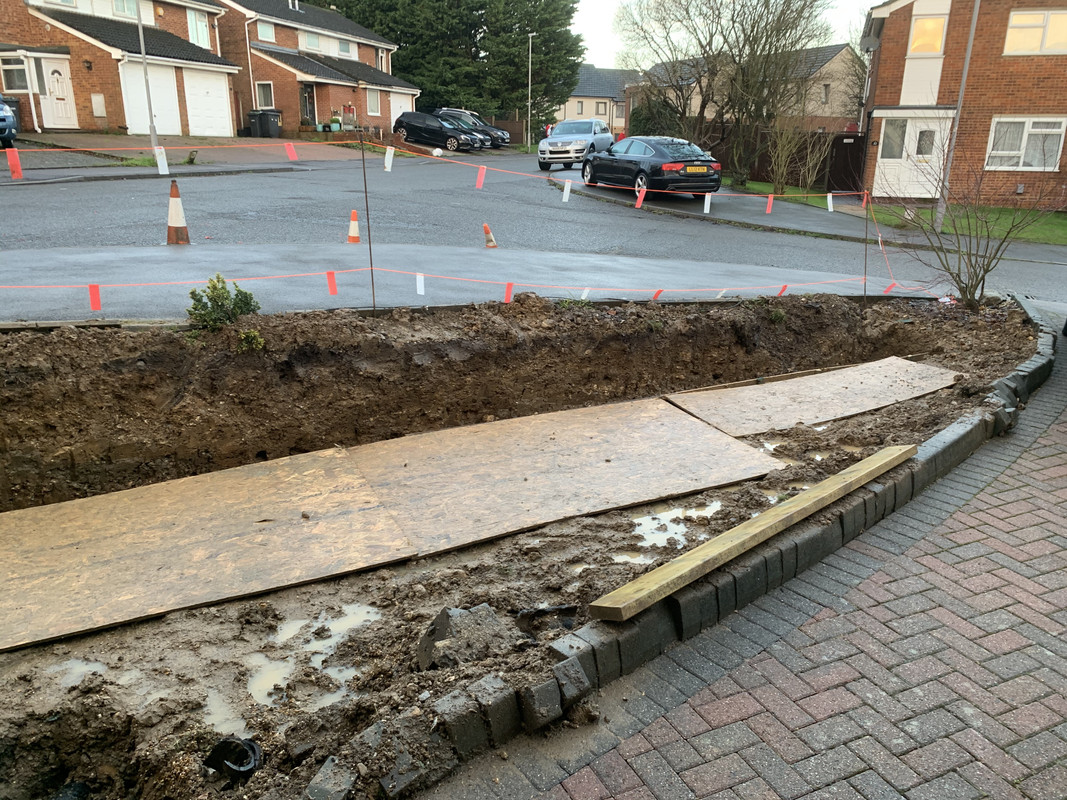 Wall foundations being poured: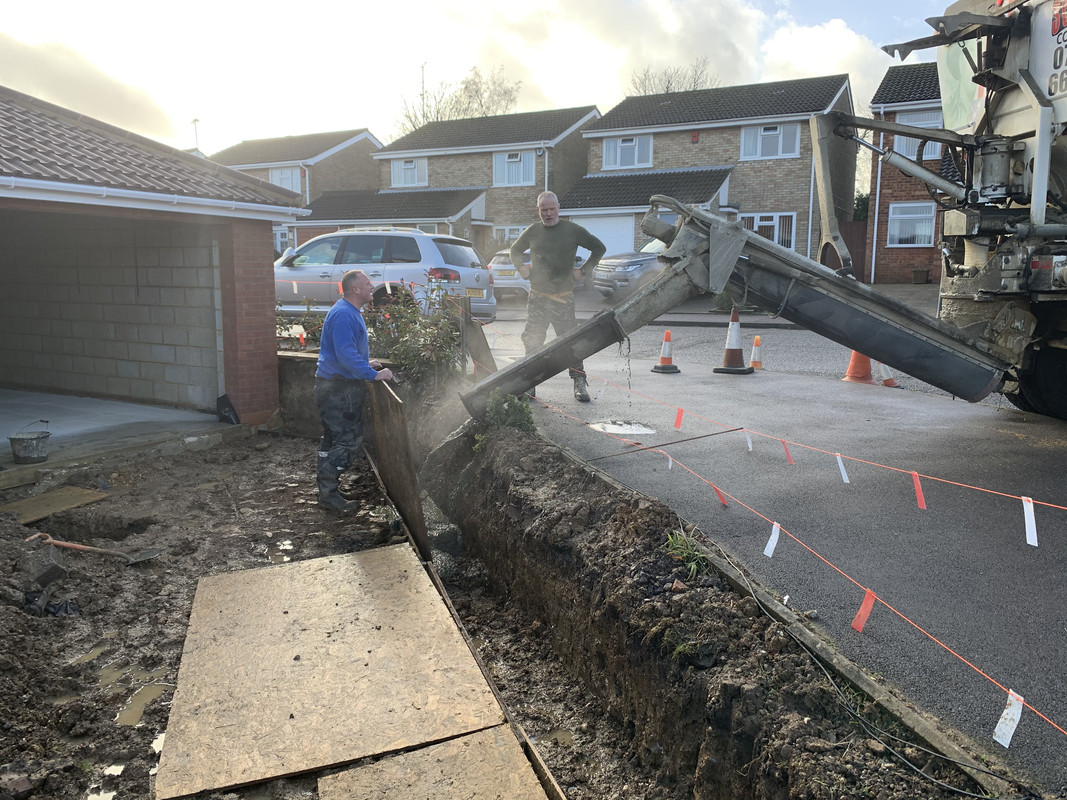 Wall starting to take shape: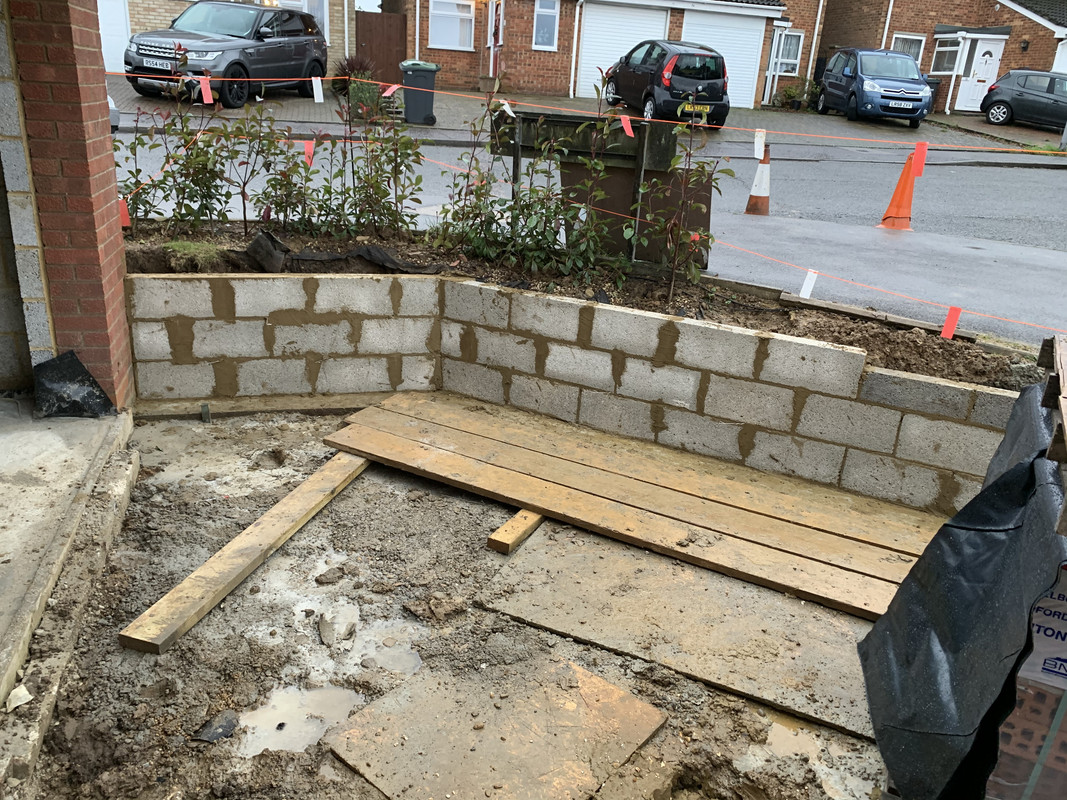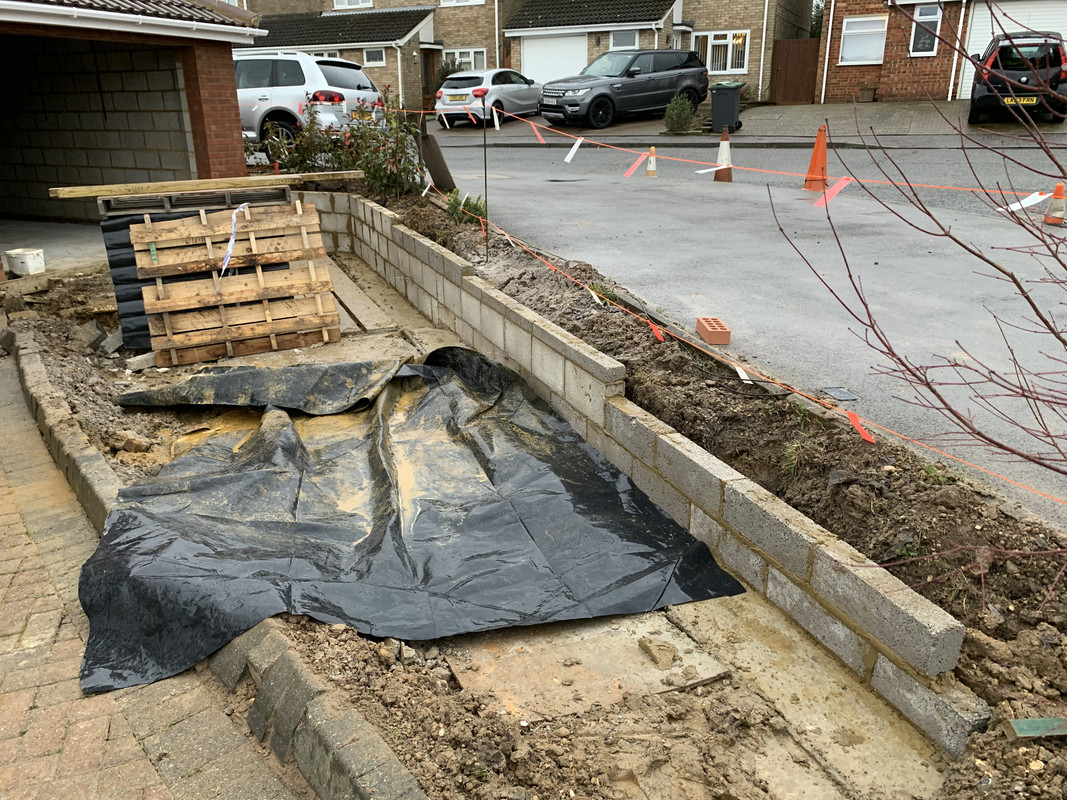 Painted moisture barrier: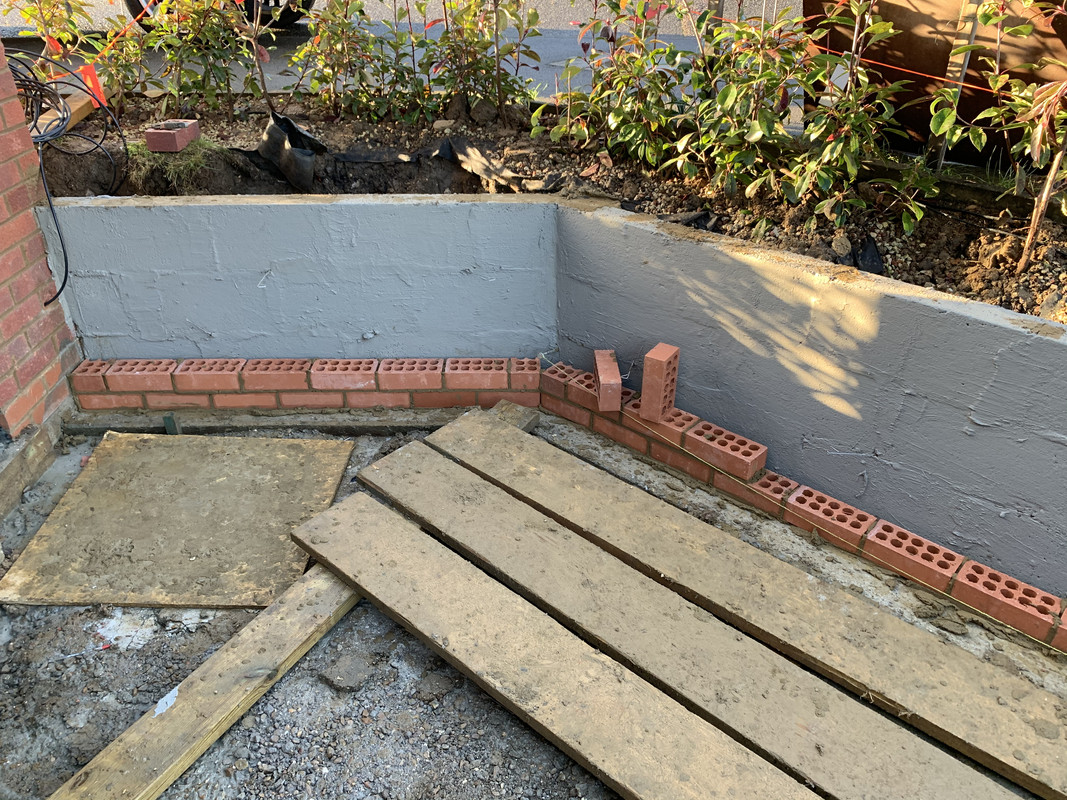 Walls almost finished: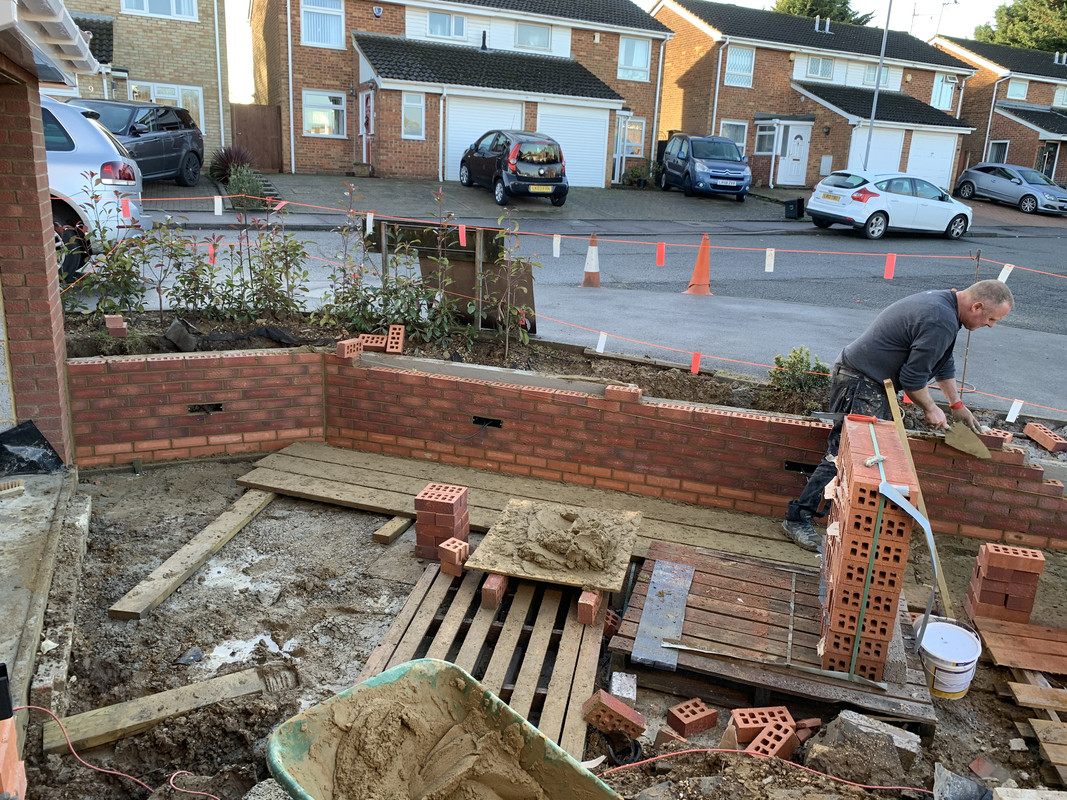 Roller shutter fitted: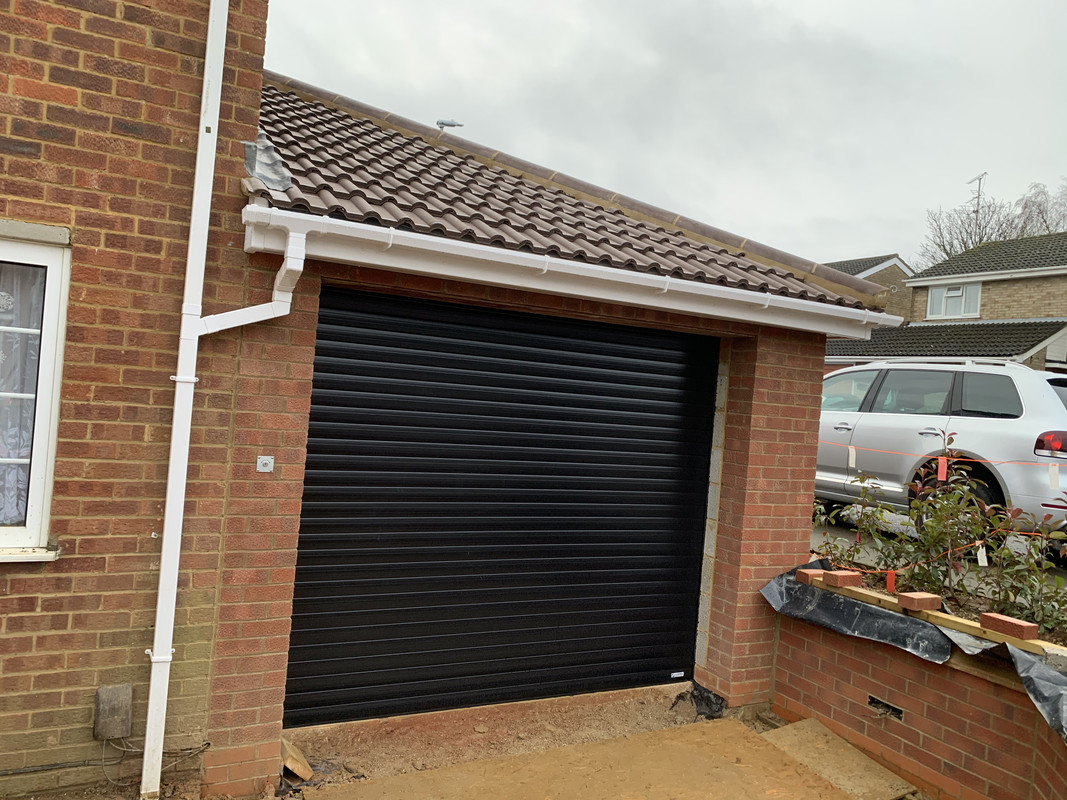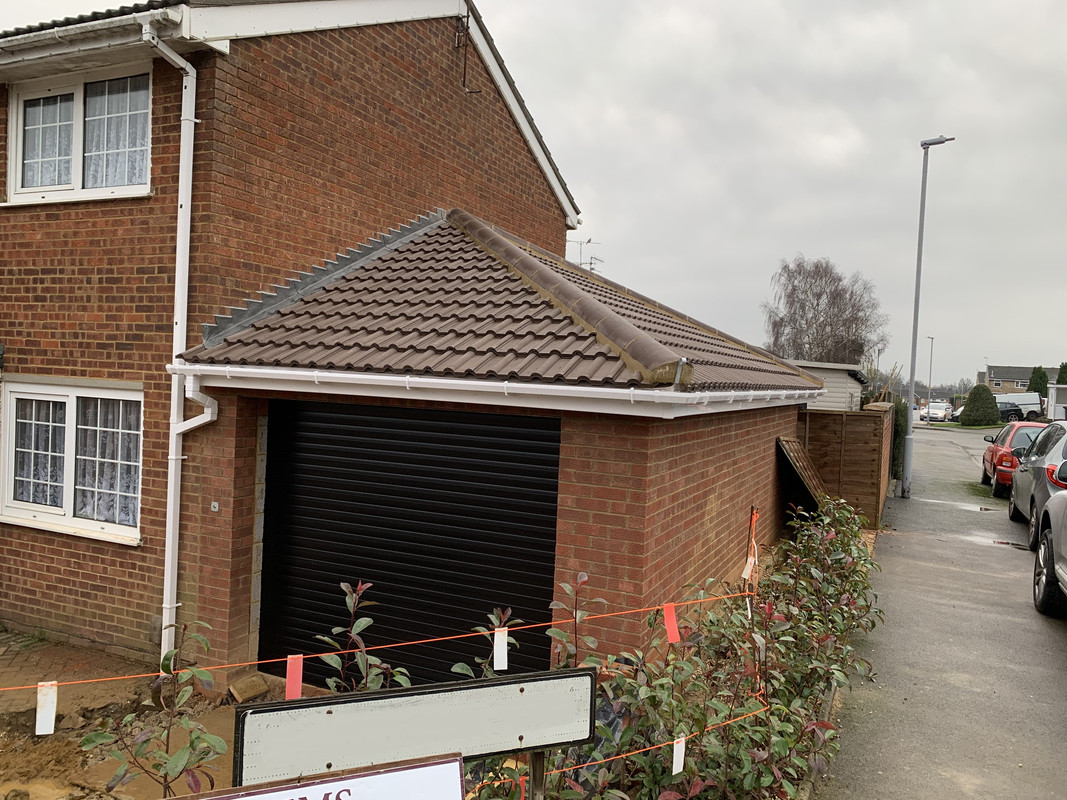 Inside view: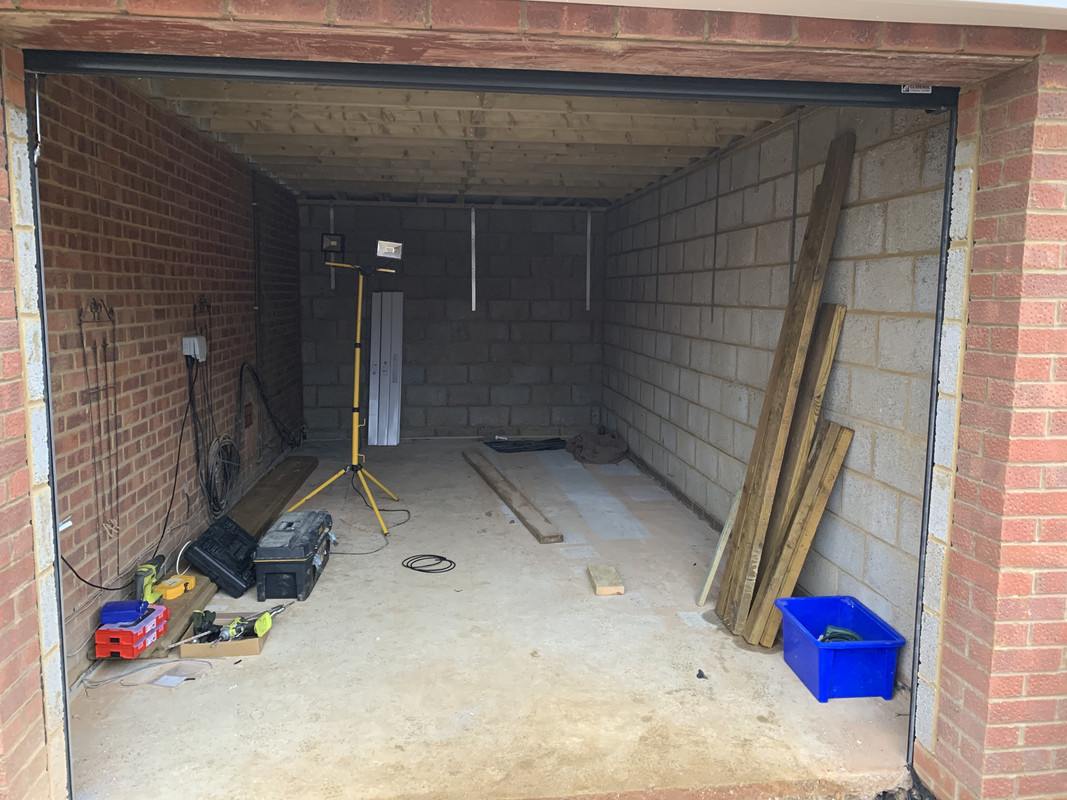 Walls complete: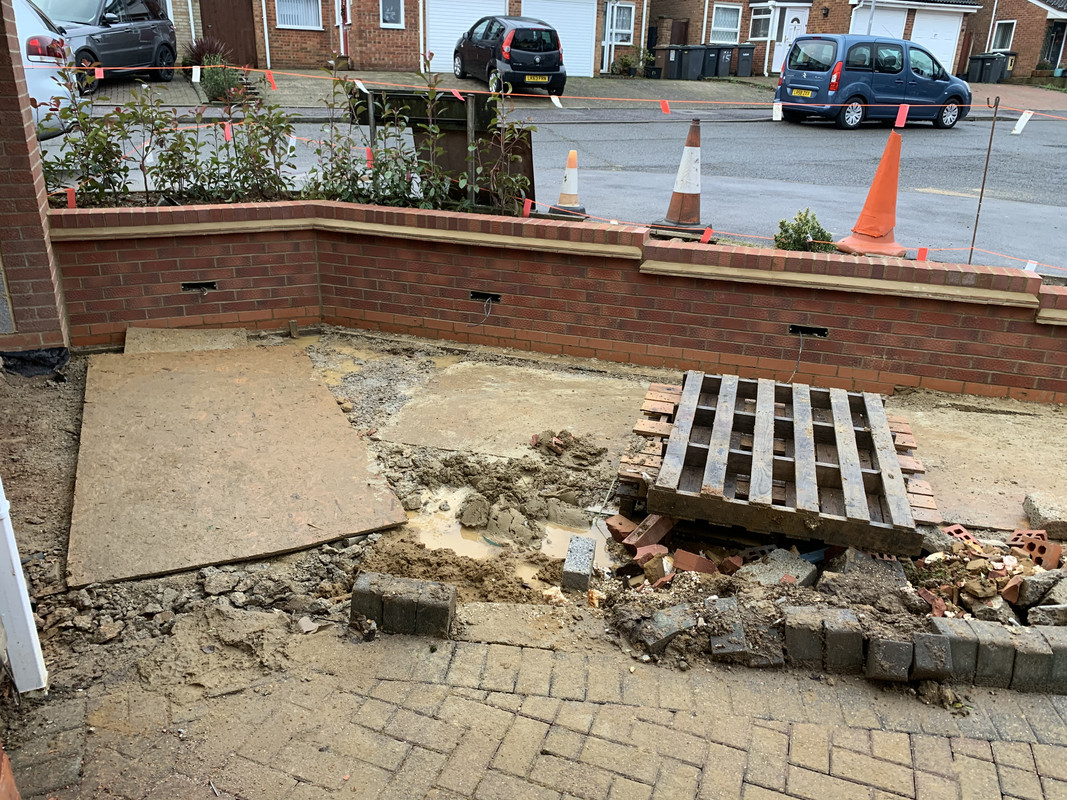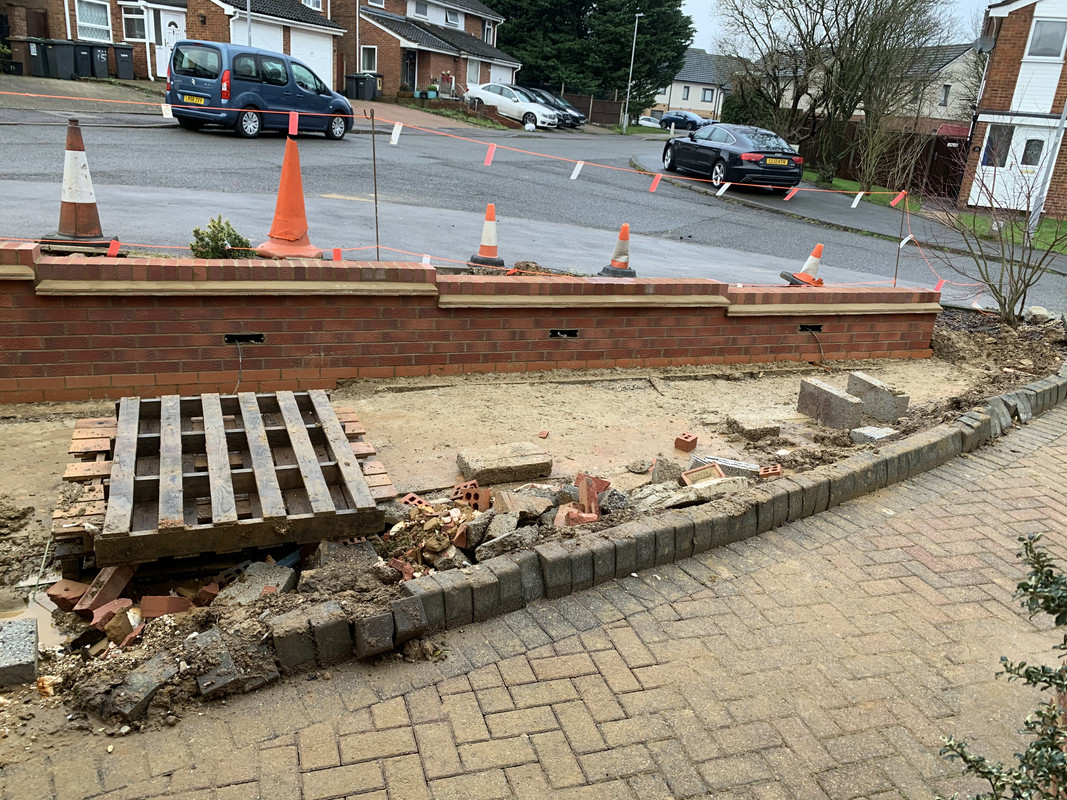 View along side: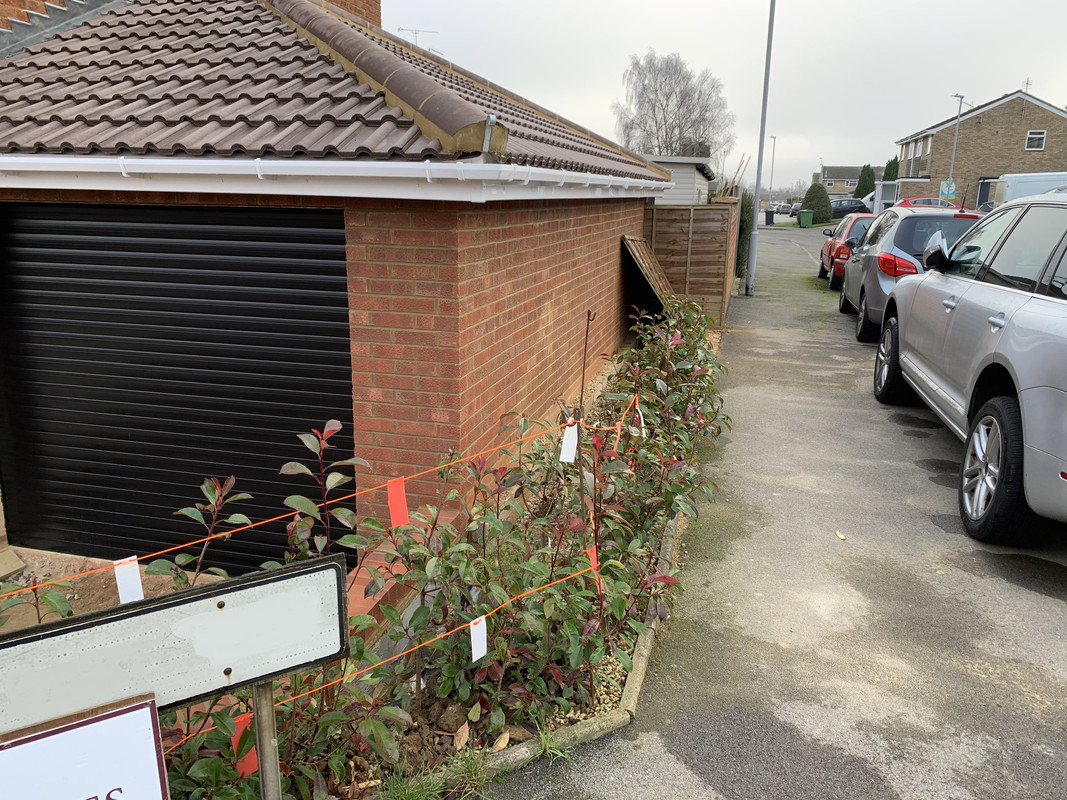 Driveway was next: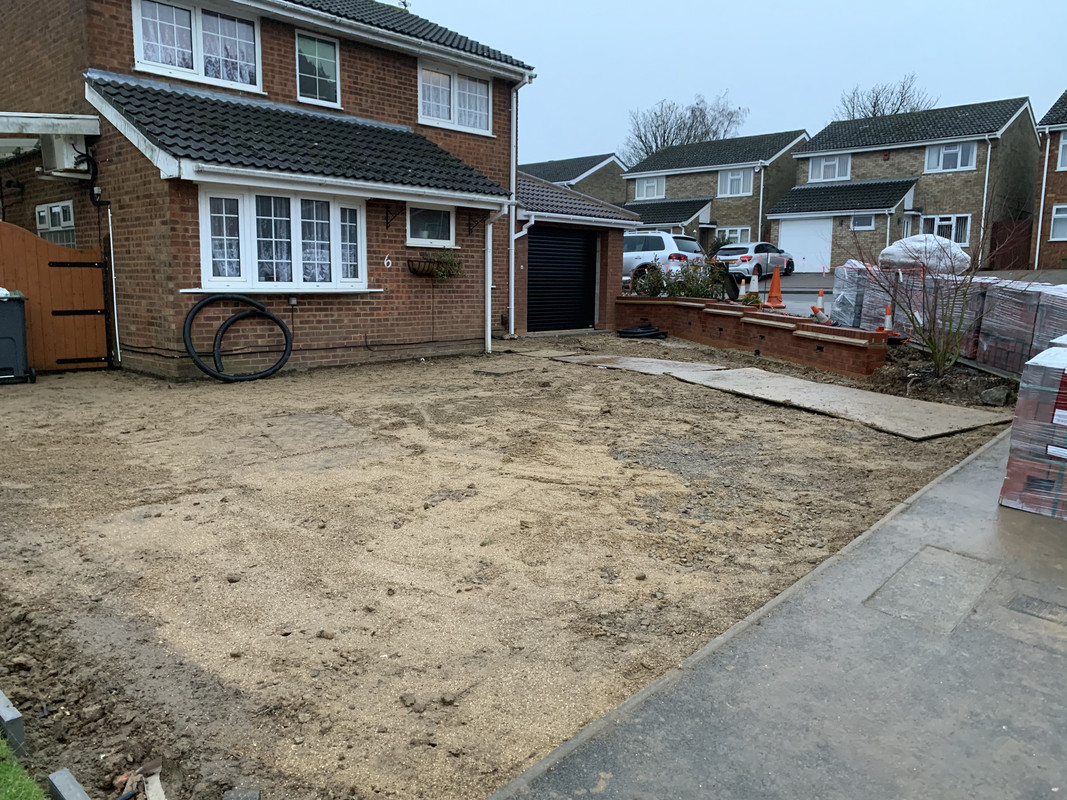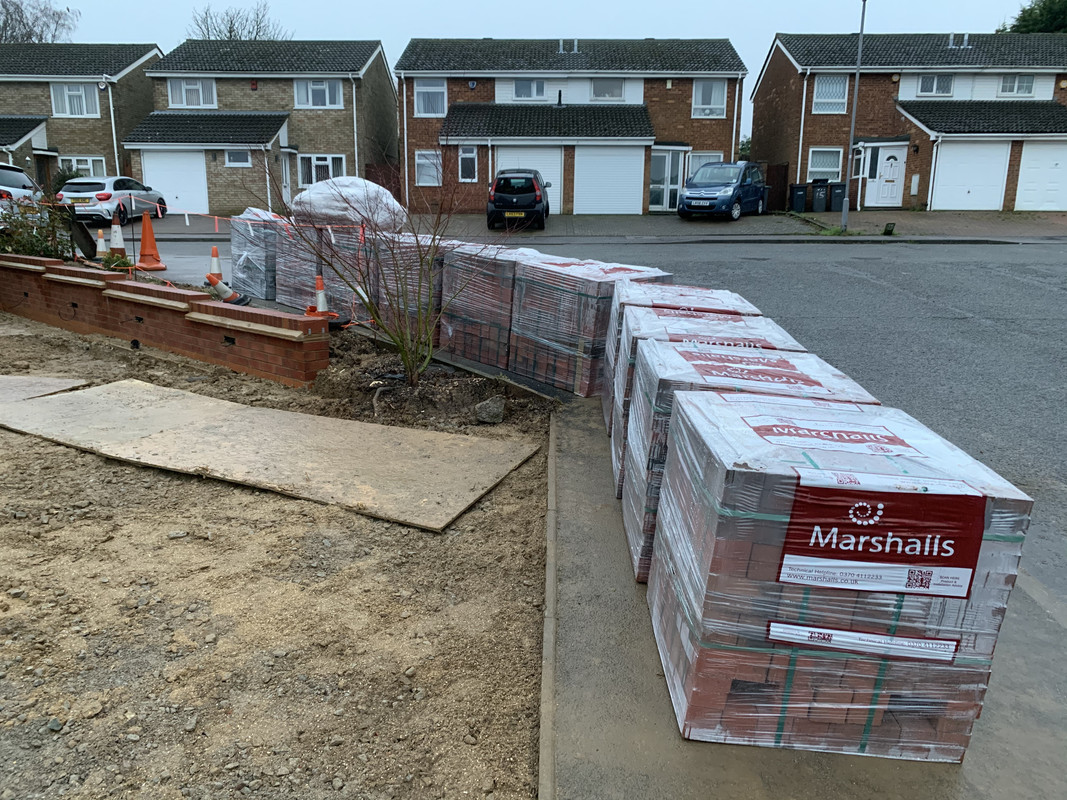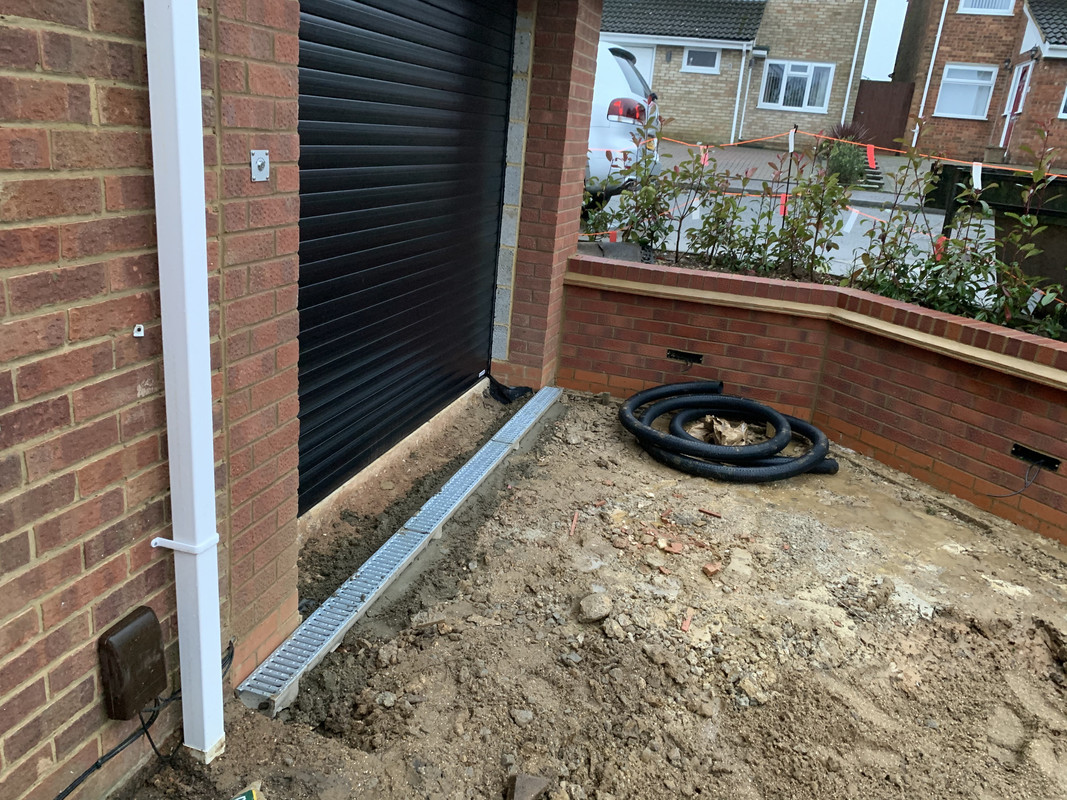 Complete!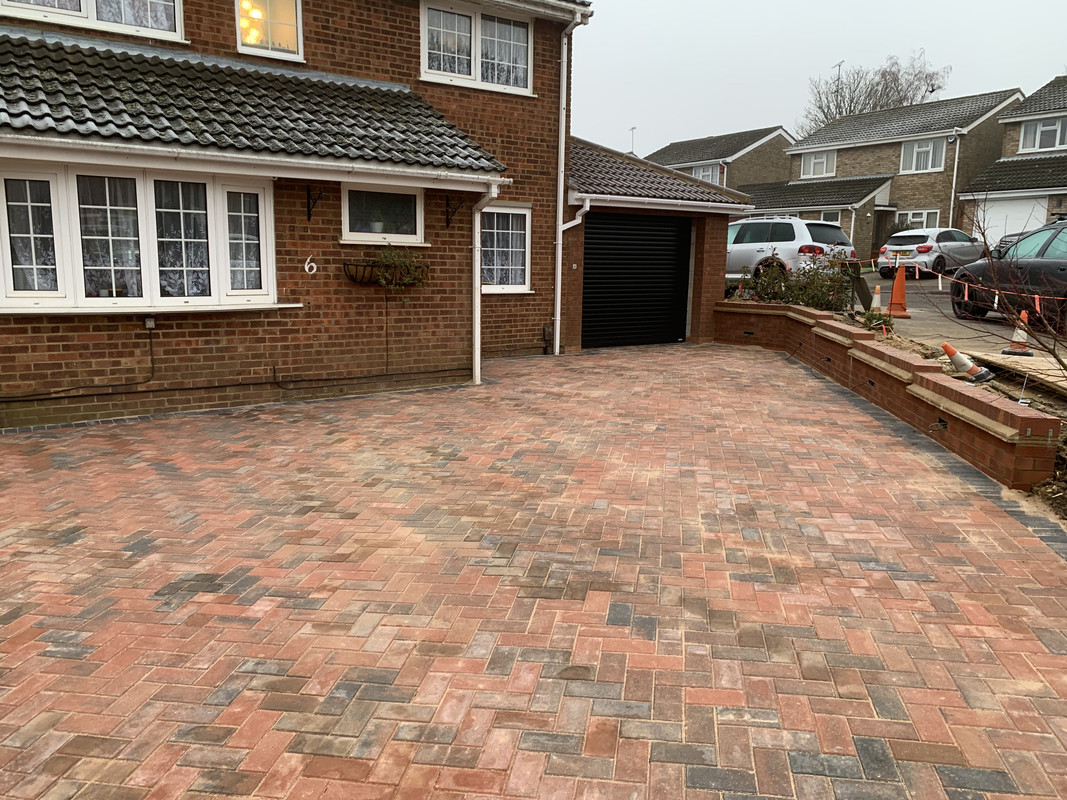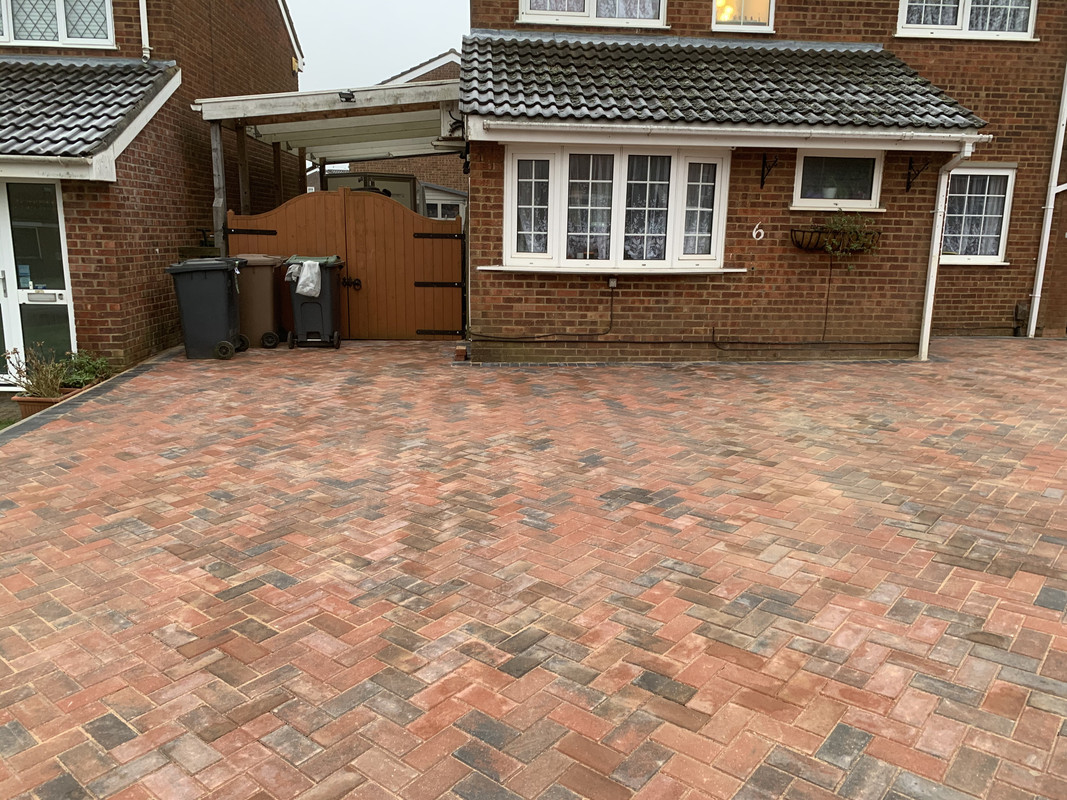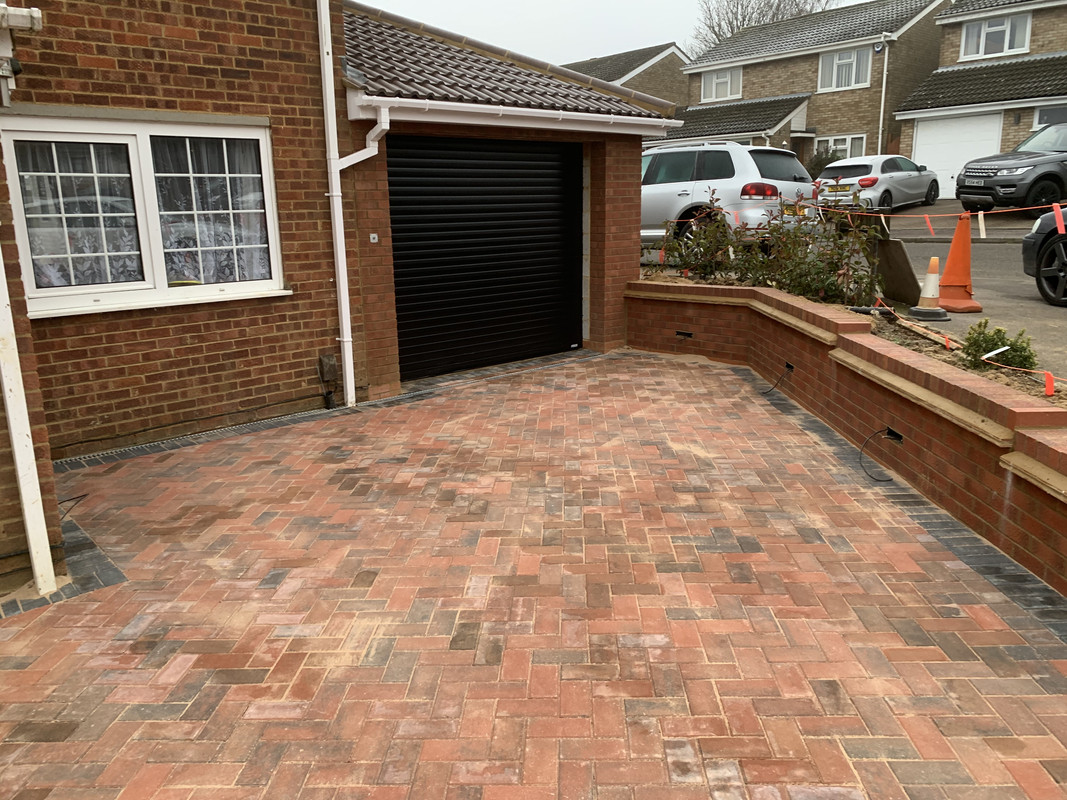 Wall light fitted: