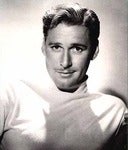 They've got torsion bars and lever arm shocks so it's the same basic design. I don't think anything at all actually carried over from the Minor, certainly the uprights, bars, shocks, ball joints and trunnions are all Marina specific.
Dodge Chargers (and a lot of other Mopars of that era) also have torsion bar front suspension...
From memory the T series evolved from the O series which replaced the B.
Definitely going up in value in the UK but they're still one of the cheapest classics (YMMV) you can buy. I don't see it as bad thing that they're no longer so cheap that a clutch or a set of tyres is an uneconomical repair myself, but having spent a small fortune on mine I accept that I might be biased.