Since work on the Manta has stopped for a while due to lack of interest I decided it was time to get acquainted with the lathe at work, I've used it for several projects in the past, such as
these pointy wheel centres
, but very much still a novice with it.
This video on Youtube peaked my interest...
Not only making a cube on a lathe but then making a cube within a cube within a cube!
There's plenty of guides on 'tinterweb on how to calculate the cube sizes, holes and making the tooling to do it so I gave it a go as I'd got some 2" round left over from the wheel centres which, as in the video, is the right size for 35mm cube.
Unfortunately I opted not to take any pics during the process so I've only got the end result.....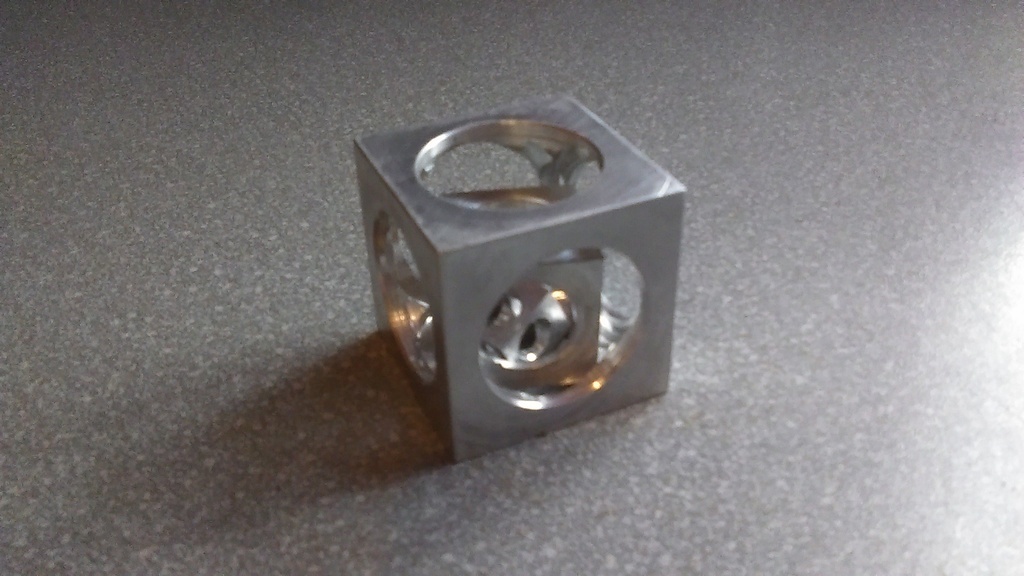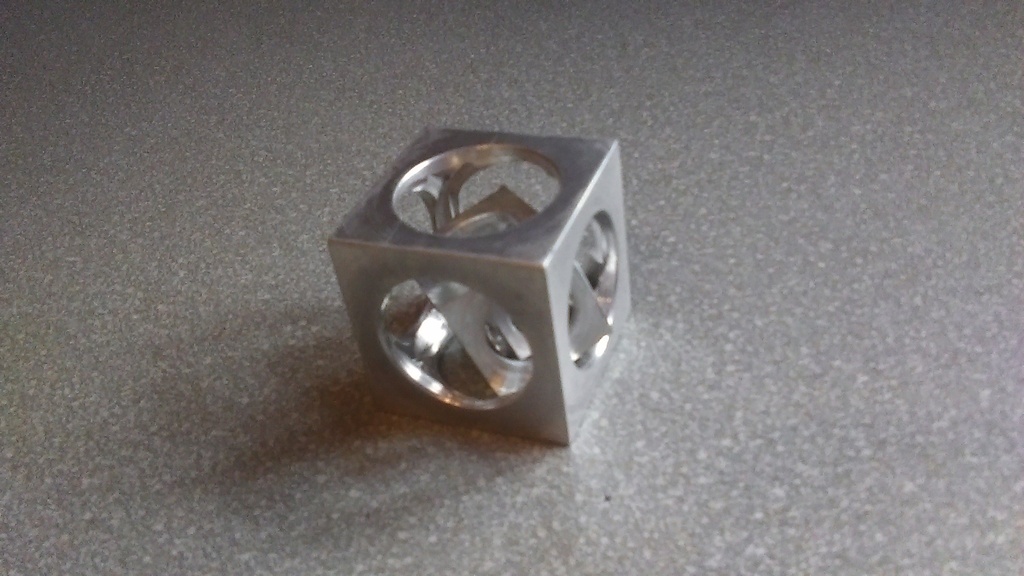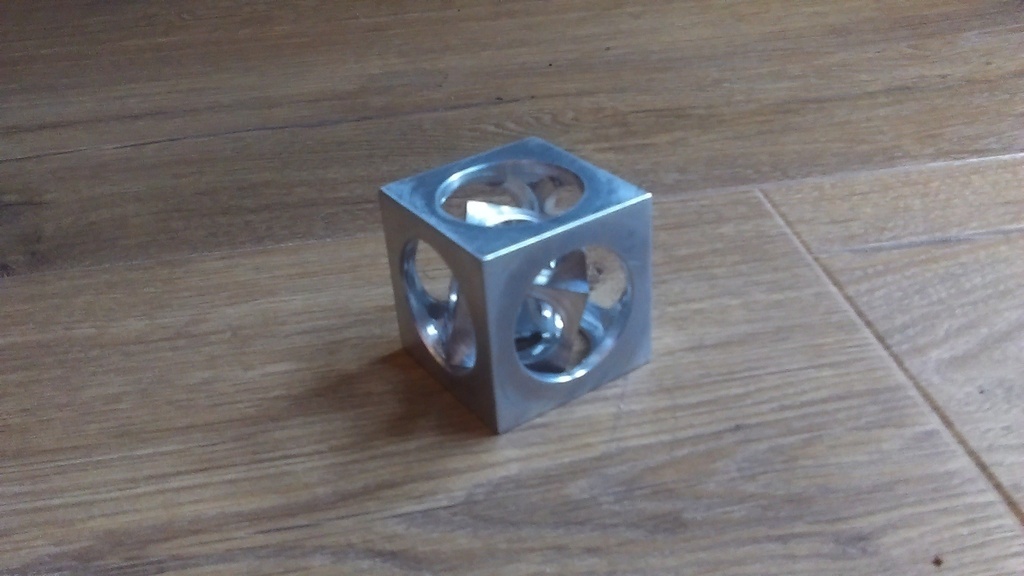 It's been a learning process, which was the idea, certainly got a better understanding of some lathe working, still not got to grips with some of the imperial graduations on it.
I will be making another one as there's a couple of problems with this one, the undercut tool I made wasn't quite the right profile so the first side I did opened up one of the middle cube's holes a little too much and the centre cube is slightly undersized on two sides so does actually comes out.
Will try and document my 2nd attempt.....