Wrapped up a busy week early yesterday and went to the shop to retrieve the dash and vinyl etc, to bring it into the house so it can warm up vs the 5'C in the garage.
With the final (or is it really) electrical fault found and repaired under the dash, it meant the wiring can be strapped back, tidied and generally worked away from.
I very quickly realised that the cold makes everything stiff, and awkward to work with, so walked away from it before breaking something.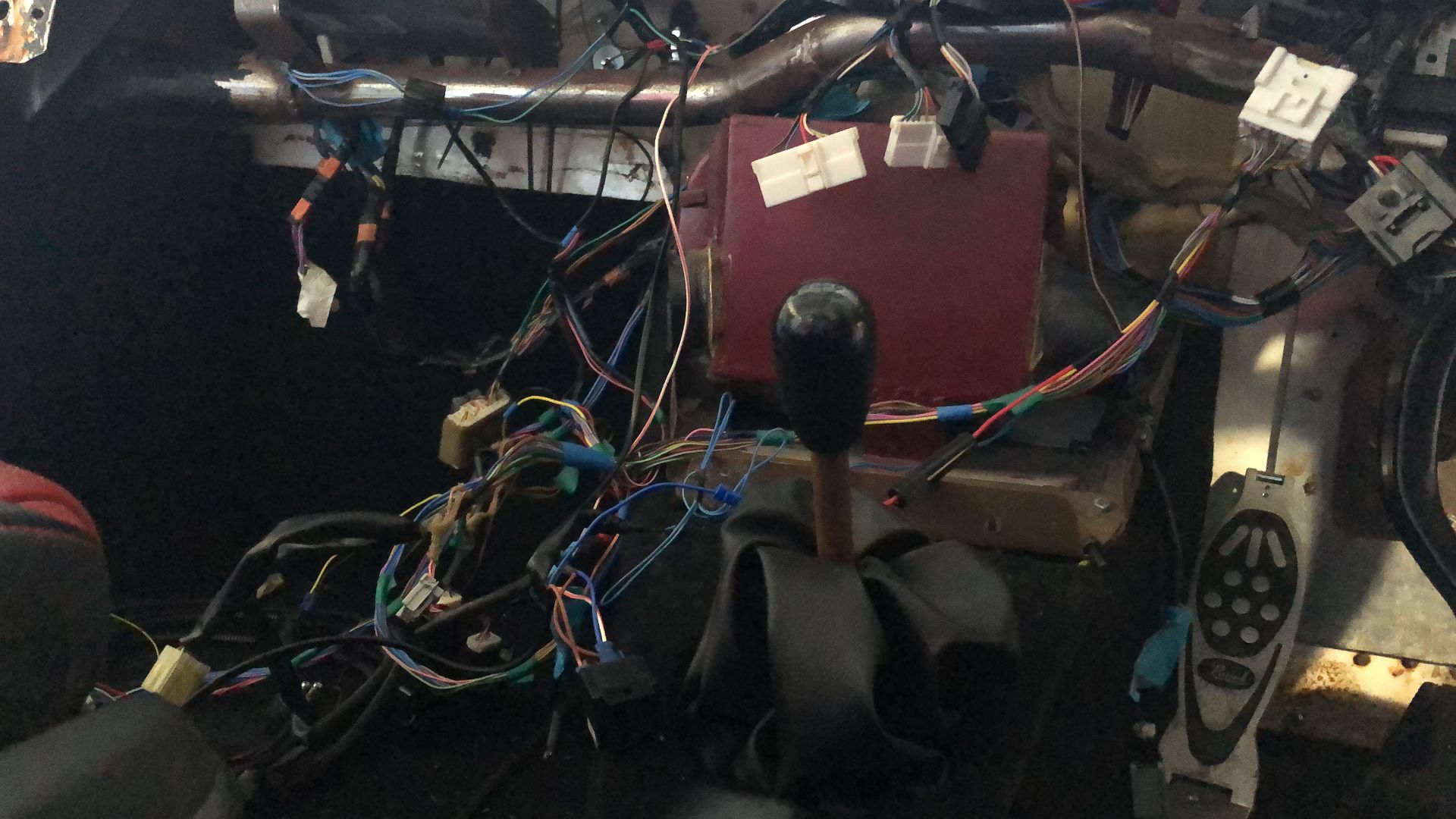 Instead I started the Rezin Rockit and let it run for about 20 minutes.
Seems to be all the cooling hose joins are sealed including
nickwheeler
's awesome repair elbow.
I did notice also that there was a drop of sweet smelling oil at the differential and propshafts join. Hardened seal? Damage?
SHORT YOUTUBE CLIP.
After packing up because of the cold and nothing else to get done I mwent back to the house, just in time to sign for these.
Ordered on Sunday.
So I made myself a quick coffee, checked work emails and headed back to the garage because I now had something to do.
Replacements for these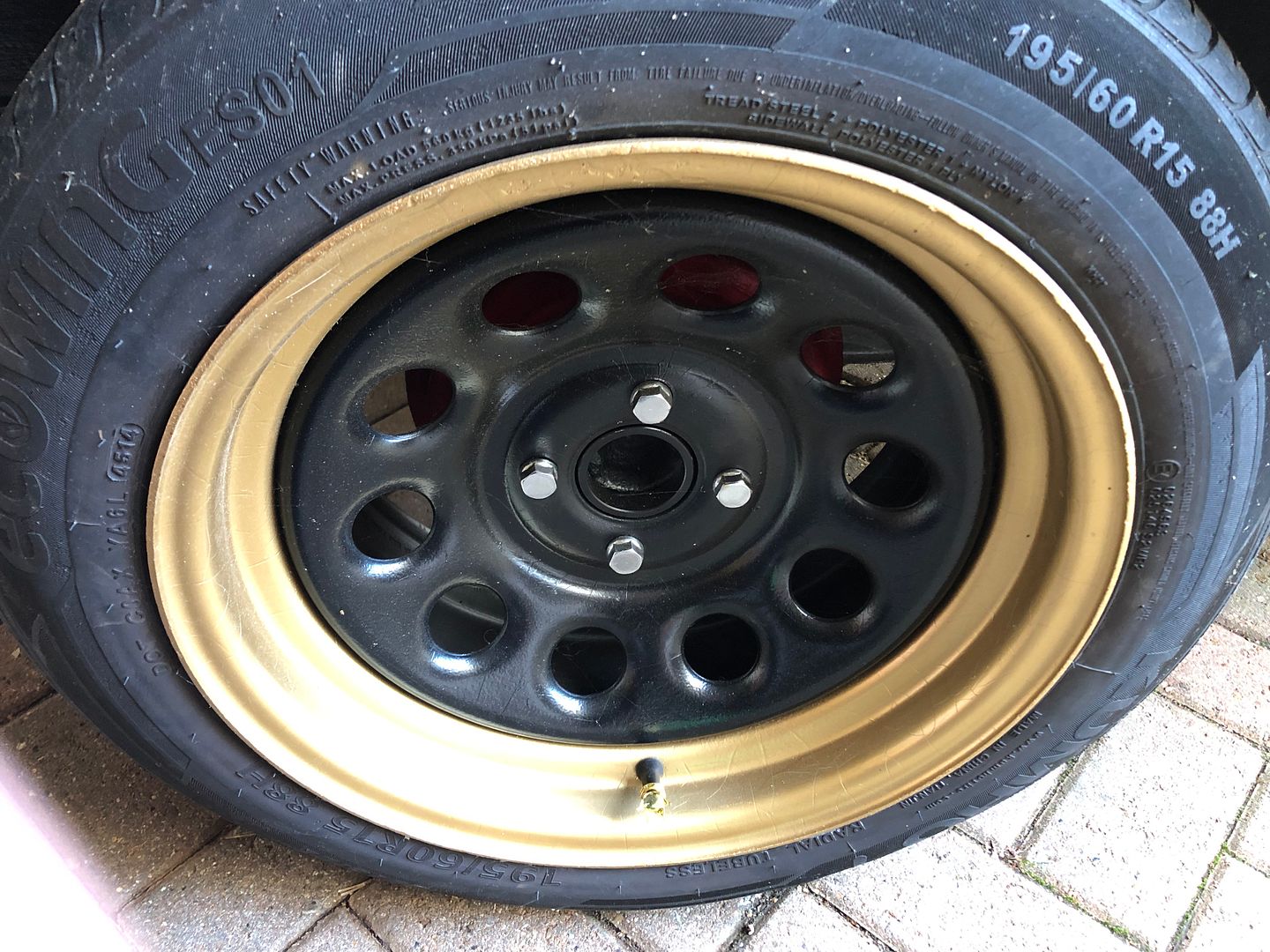 I did panic for a moment, thinking the threads were too long
Amazing what a bit of force can get accomplished.
Also locked down the 4x108 to 4x100 adapters and spacers as a final check on the wheels.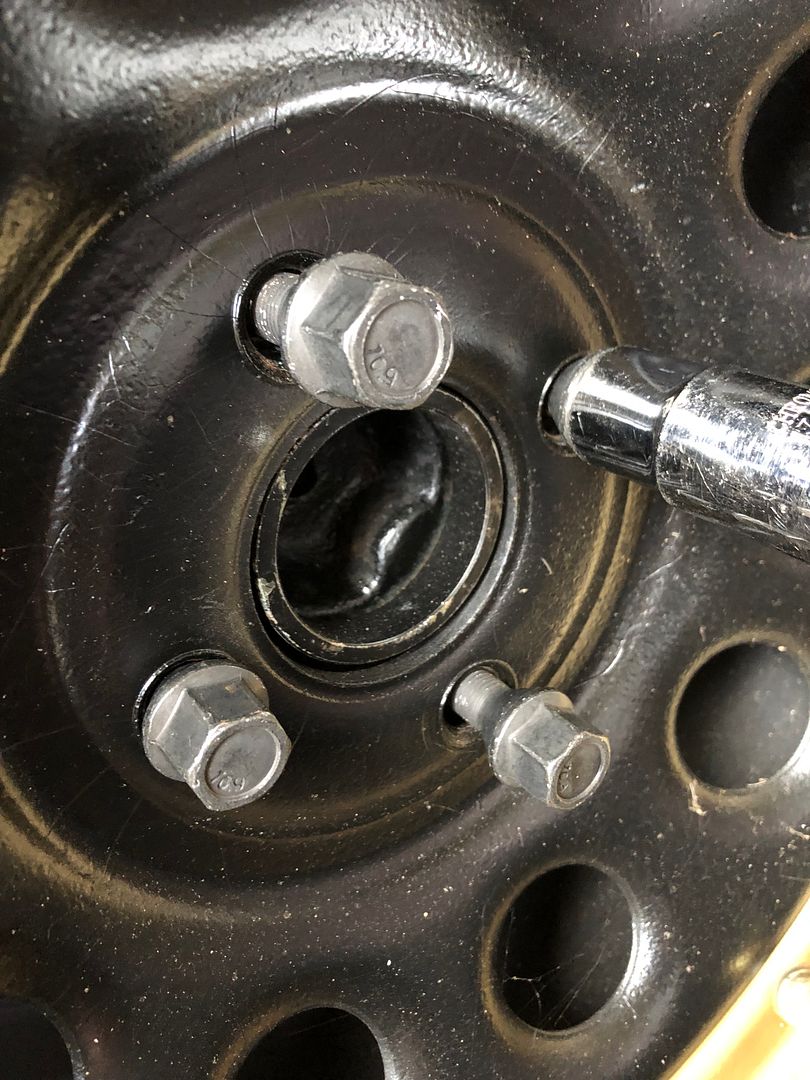 These black bolts are not great, but better than the chrome that was these.
Centre caps of some description still need to be figured out.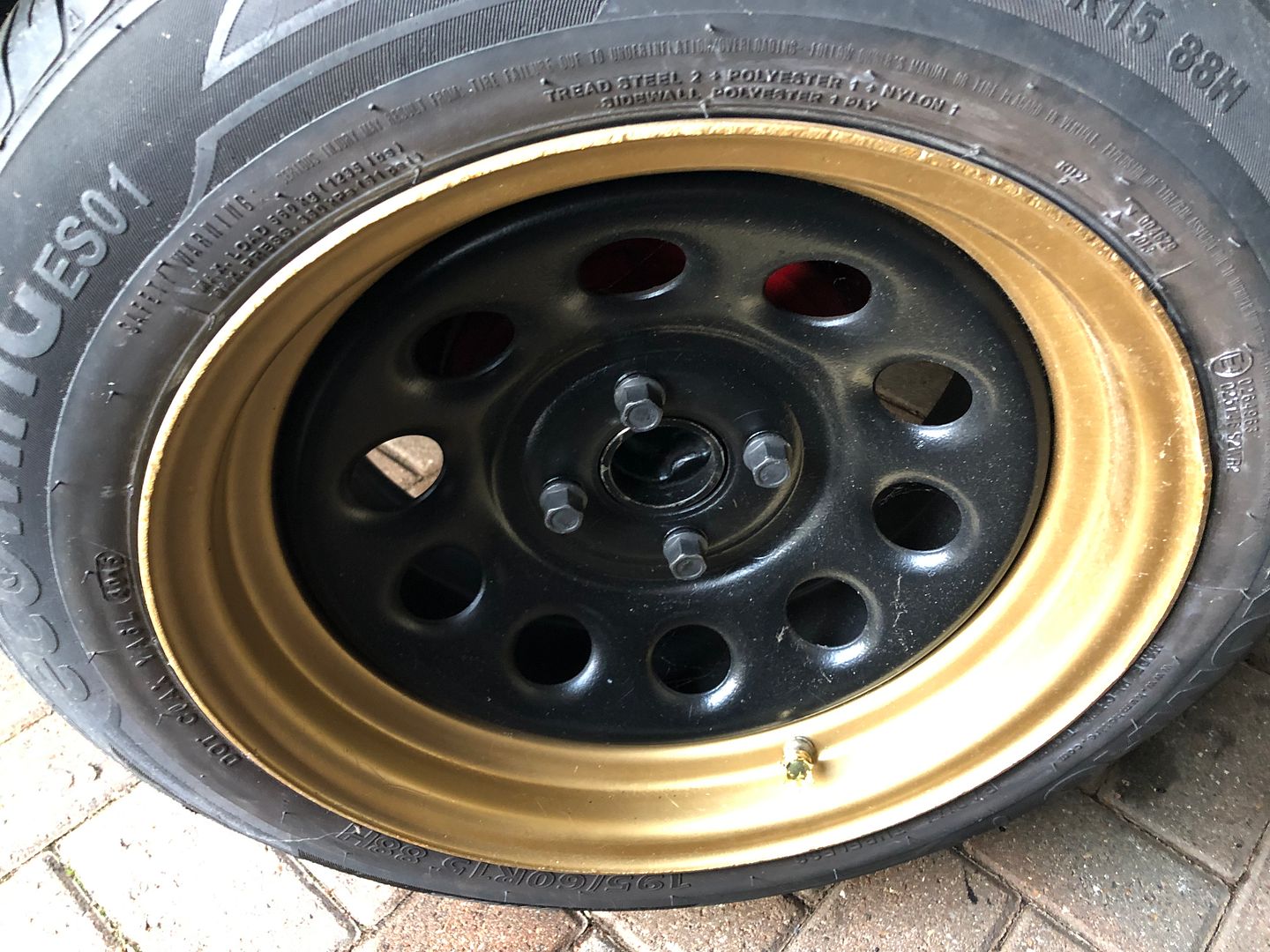 After the rears, I decided to check and lock in the front adapters and spacers.
Had to roll the car onto a some bits of wood in order to get my jack in under the front crossmember.
This thing actually is really low.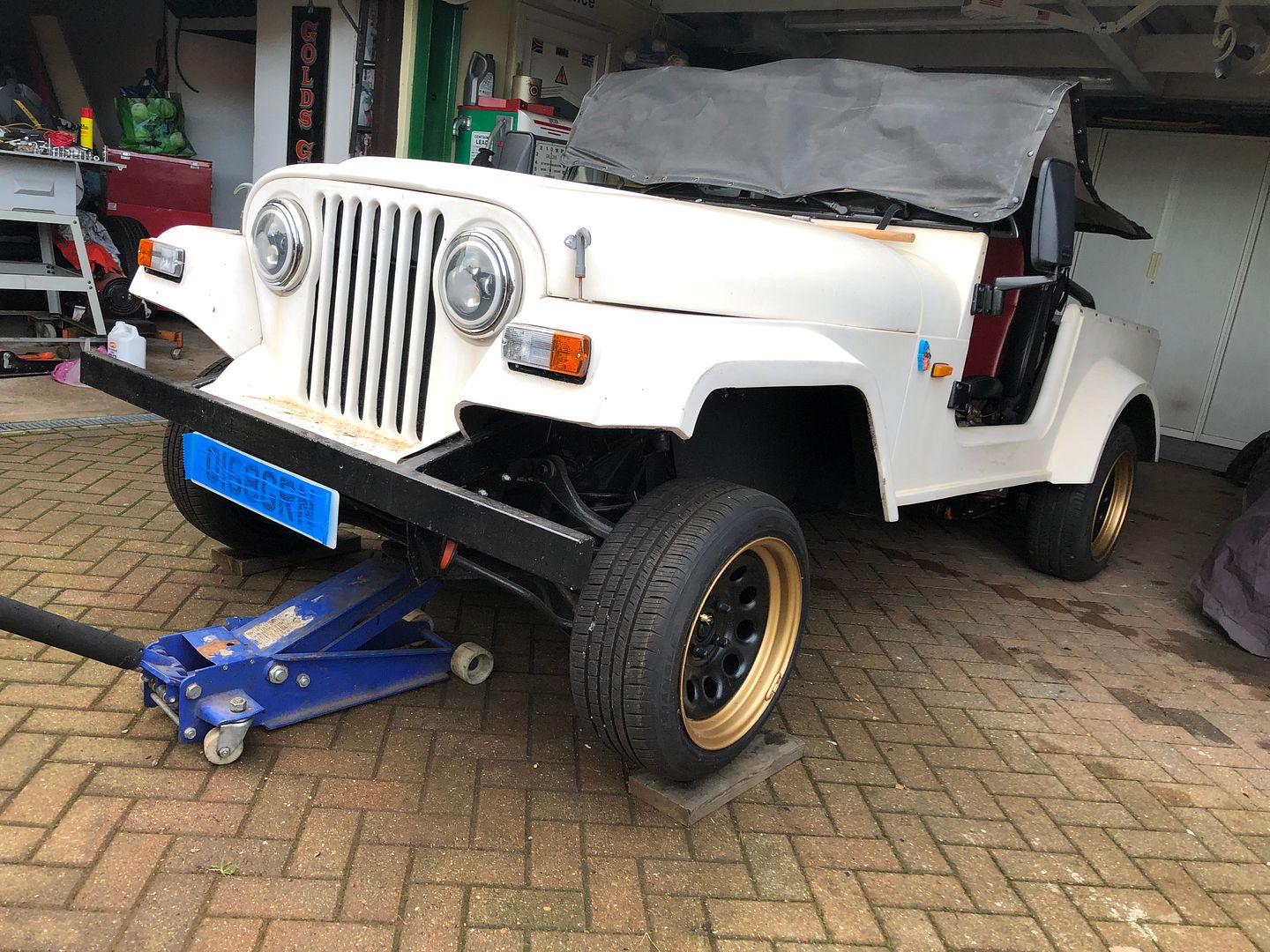 Weekend may see a few more bits getting wrapped up as well.