Sometimes life just keeps giving.
Mate Fil "Sparkplug" came to visit last night on his way home from a few days working at his company offices in Deal to go back to Cambridge.
Ostensibly to to pick up 12 inches/300mm of railway line that I managed to get for him and
craigrk
via good friend Woodside.
We also ended up going to the garage and looking over a few Grizzmakes projects and he got to see and hear the Rezin Rockit for the first time since fetching it for me in Scotland.
Some of the happenings are being kept on ice as part of the YouTube channel development, but to say that we were laughing like kids is an understatement.
Fil had brought me some gifts as well.
Perfectly pitched at the man who "needs" nothing.
Cutting discs (to go with Sally's grinder) and some license plates for my collection, both of them unusual and exactly the ones I would have selected for myself.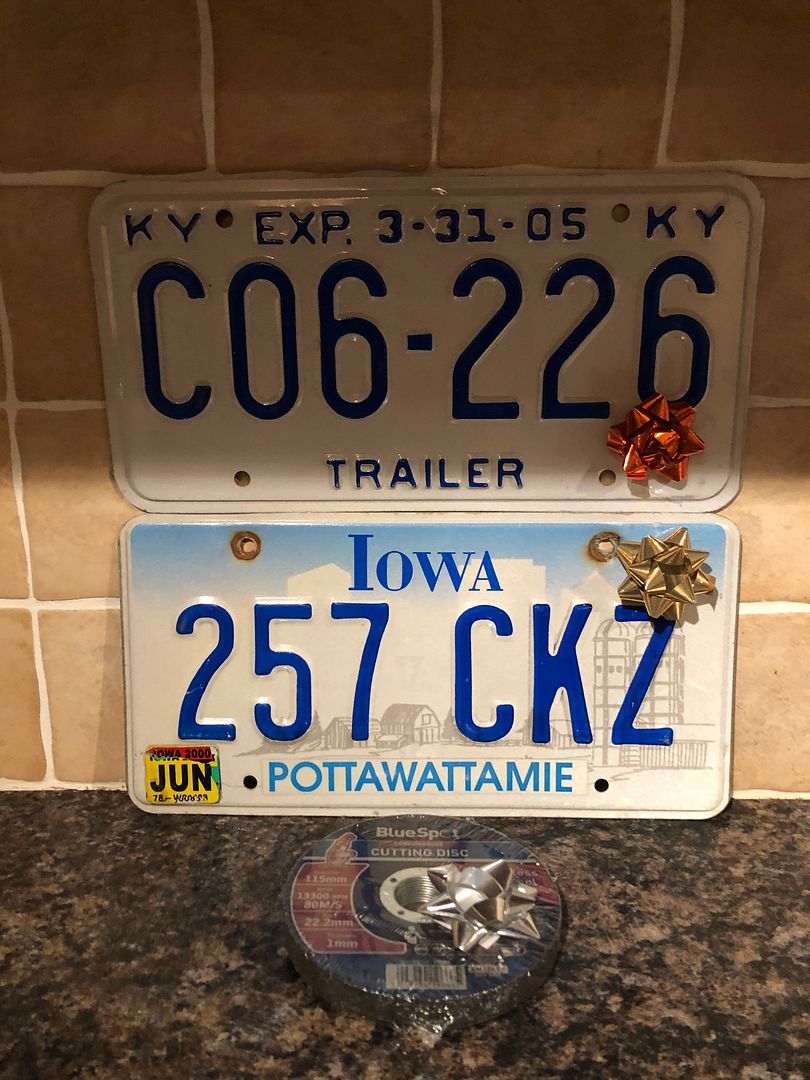 Friday.
Busy day for work, but it is the weekend.
Plan is to see if I can get the Rezin Rockit dash completed with switches fitted and mounted to the car tomorrow.
Maybe also take it for a few runs up to the farm and back now their service road is resurfaced.
Roll on weekend.