&nbsp
What's that coming over the hill??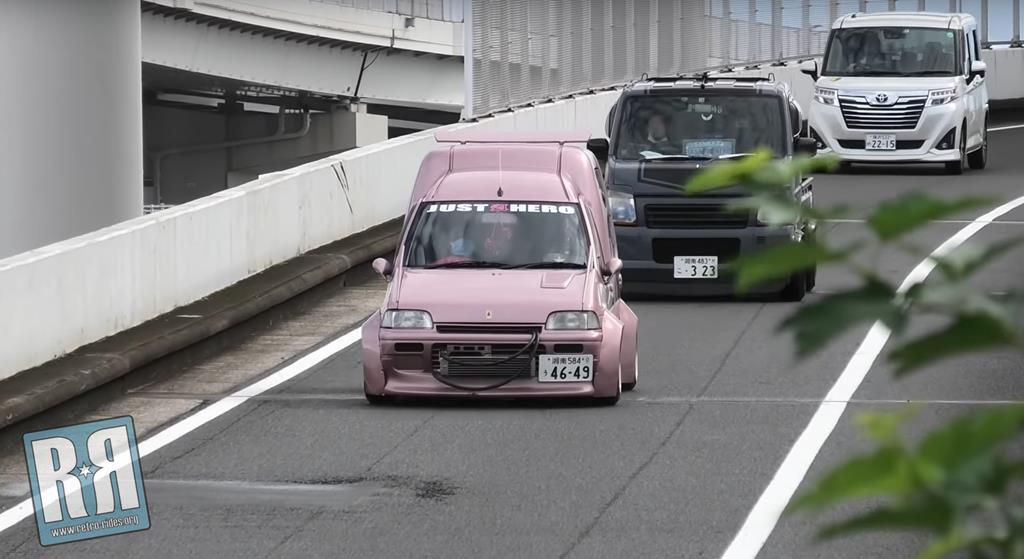 Seriously, what is that? Daihatsu Mira Van? Charade Van? Looks that way, but never seen one like it before.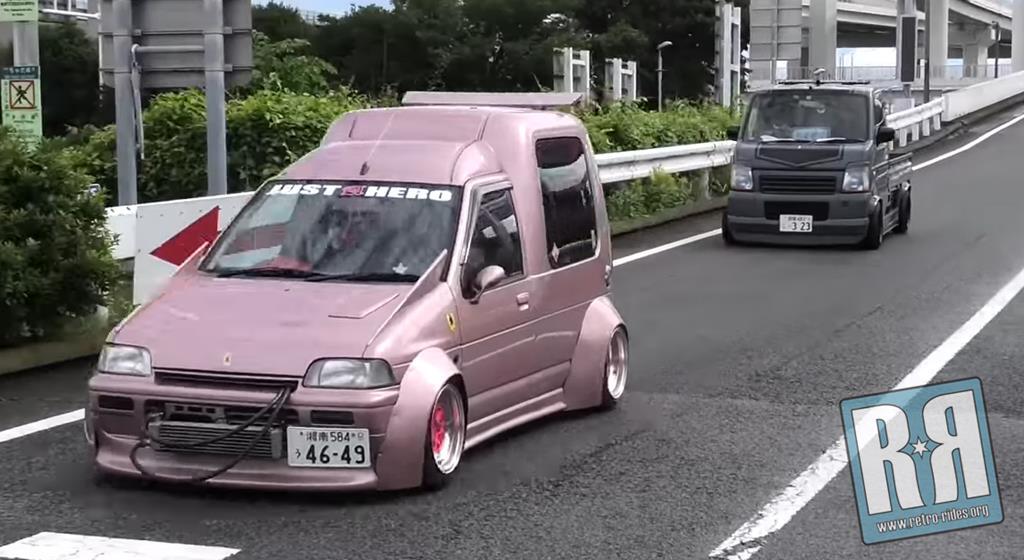 It looks glorious in all its Kei Kaido Racer styling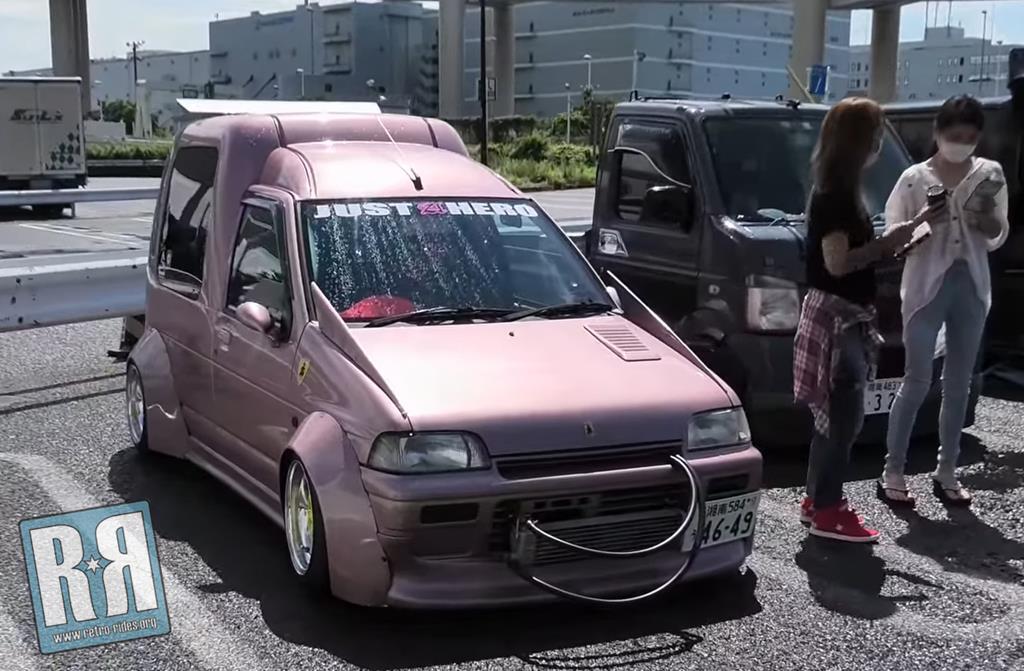 Shots taken from this video
So ... what is it and can an unmodified one be found? Can more photos of it be found?
Also who is going to be the first to build a VW Polo Caddy Van in that style?