&nbsp
Passat 35i in GT guise.
Basically a golf gti (engine/gearbox/brakes) in a wardbrobe carrying sized motor.
I missed out on one a few years back as the scrappy decided to move it in the yard with the grabber.
clipper kitted mk1 golfs just don't cut the mustard either , has to be black bumpers for me.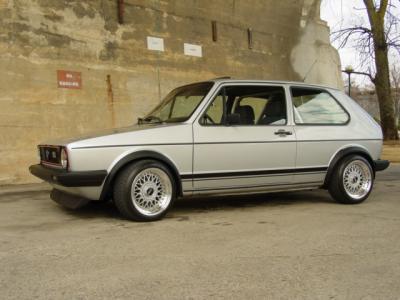 Same with the MK2. I always thought the big bumpers of later cars took something away from the look.