Hi all, as I mentioned in my Project Wheel-Vo thread I'm moving on to pastures er.. smaller, which means a new workshop in my garden.
Nows the point to mention that my woodworking skills are not that great, so please don't be offended if some (ok, lot's) of bit's look a bit wonky!
Anyway..
This build starts back in November last year, not ideal weather wise for this sort of thing!
This is really a tale of 2 sheds and a demo-cabin as you will see..
As this is a budget build I needed to find/use as much recycled wood as possible, which is where shed No 1 comes in.
A big thank you to my Wife's daughter Lisa for letting me have a shed that wasn't going to be used..
No photo's of it before it was taken down, but here's one showing how it arrived at my place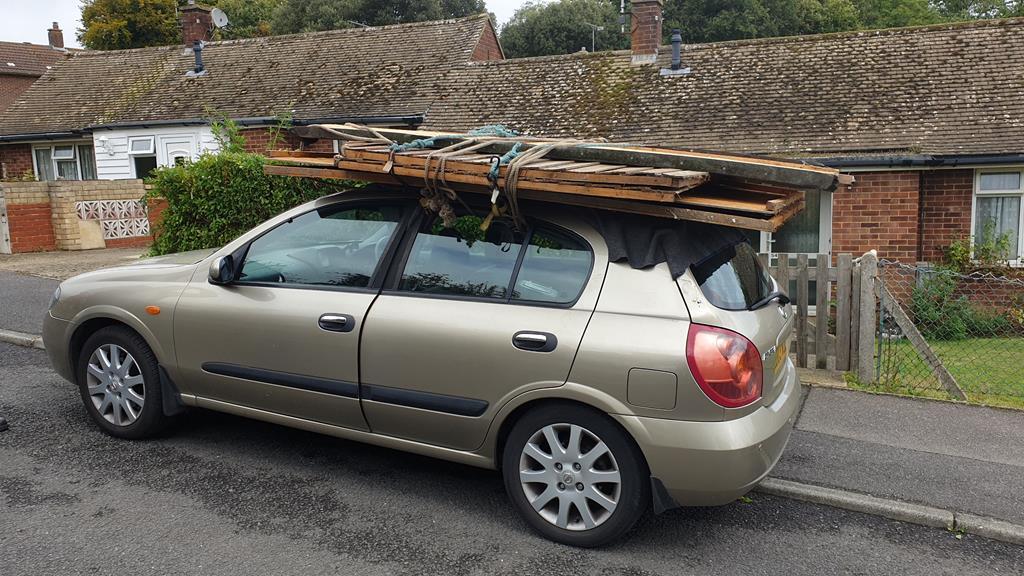 This is where the demo-cabin comes into things.
There used to be a company trading at the end of the nursery (where my old workshop was) that sold posh wooden cabins..
To show their wares they had a demo cabin built that had different cladding on each side ond inside!
Companys come and go, and this one went leaving the demo cabin behind for at least 5 years, maybe longer....
HHmm... Look at all that usable wood thinks me...
One chat later and I had bought it for the amazing price of £50 !
Of course no photo's of the cabin before Rob and I started taking it apart, but here's a couple of the naked frame.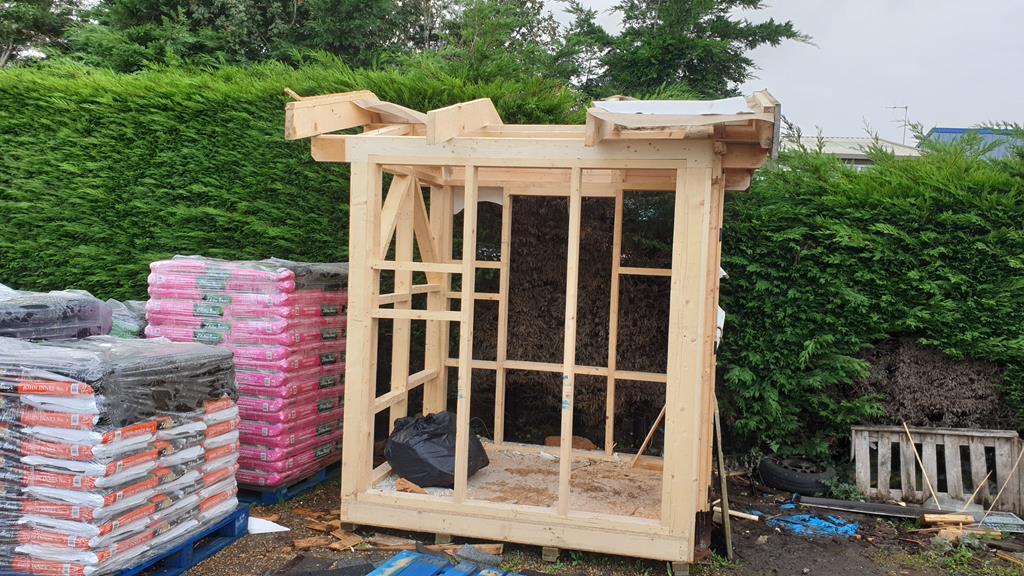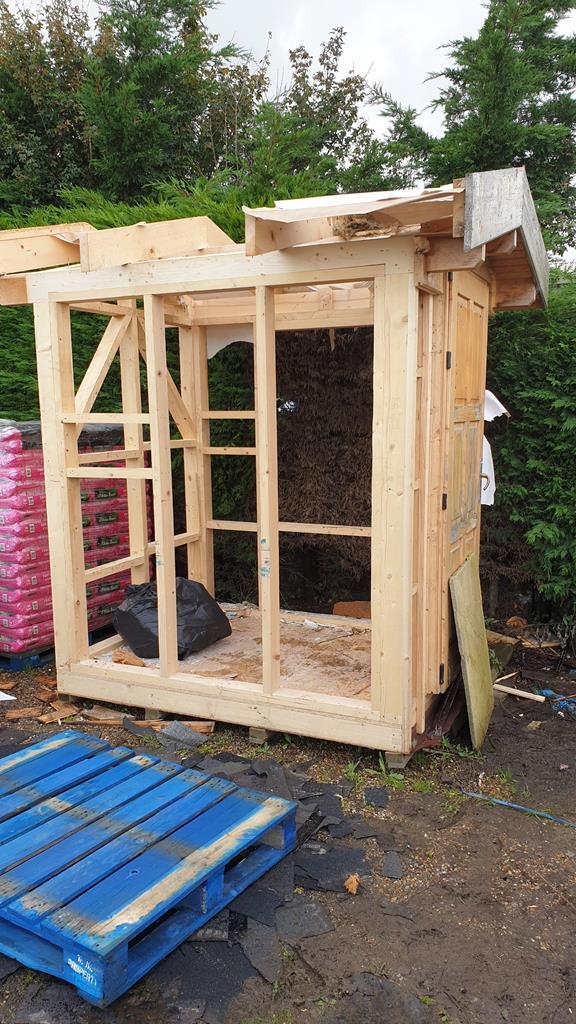 The only problem using used materials is they tend to have lot's of nails/screws/big staples holding them together which means a lot of the timber came off looking like this!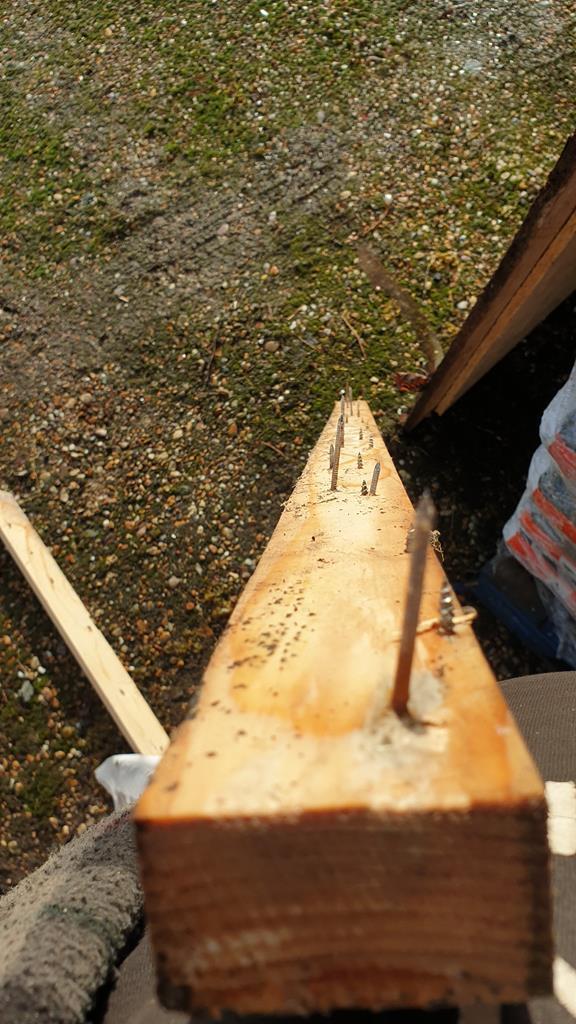 All the wood and tools were transported about the site on this trolley thingy.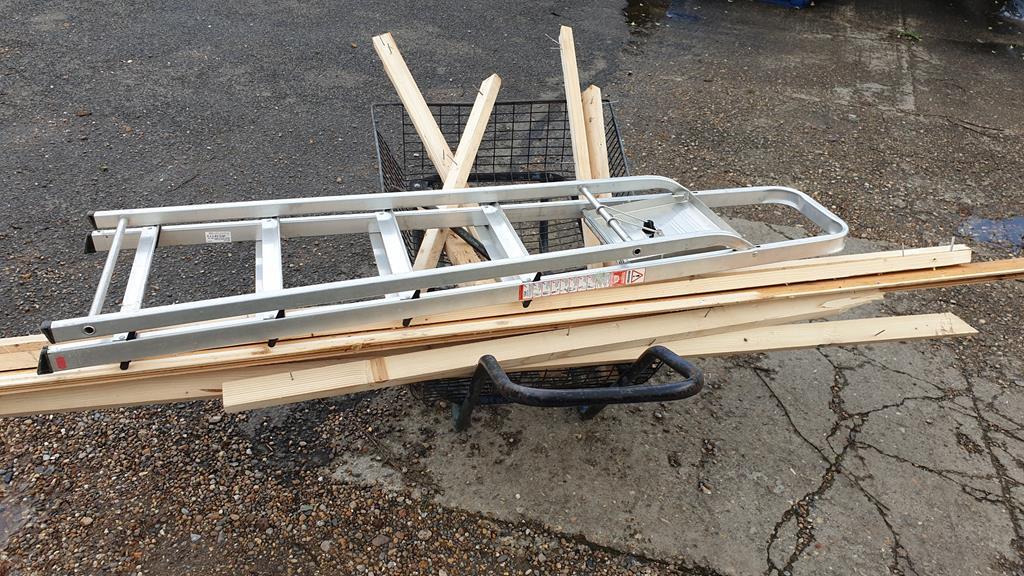 Having taken the timber off it needed to be stored somewhere.. yep the workshop!
This will give you a clue as to the vast amount of wood came off the cabin and this is only the ouside, inside and roof cladding!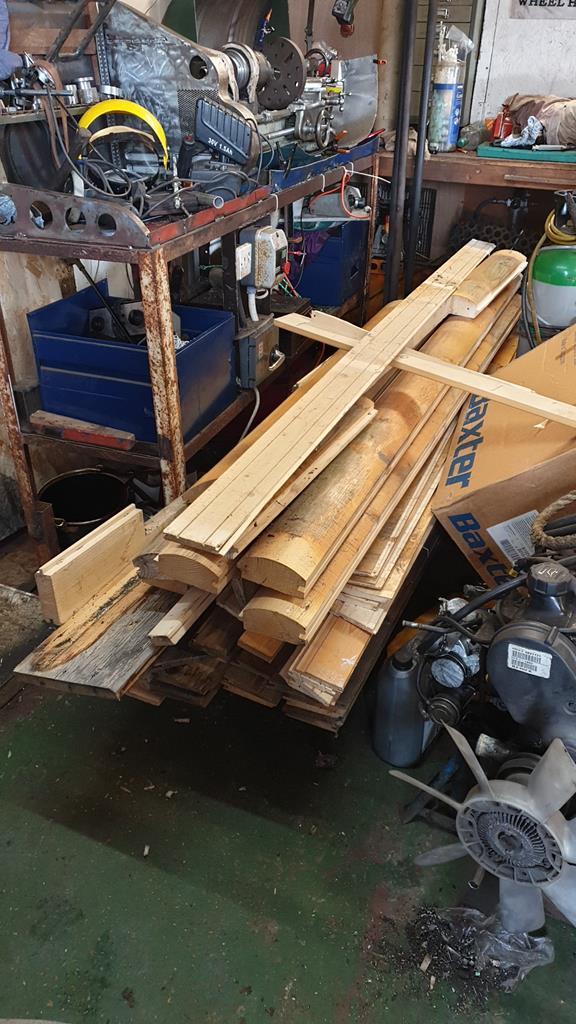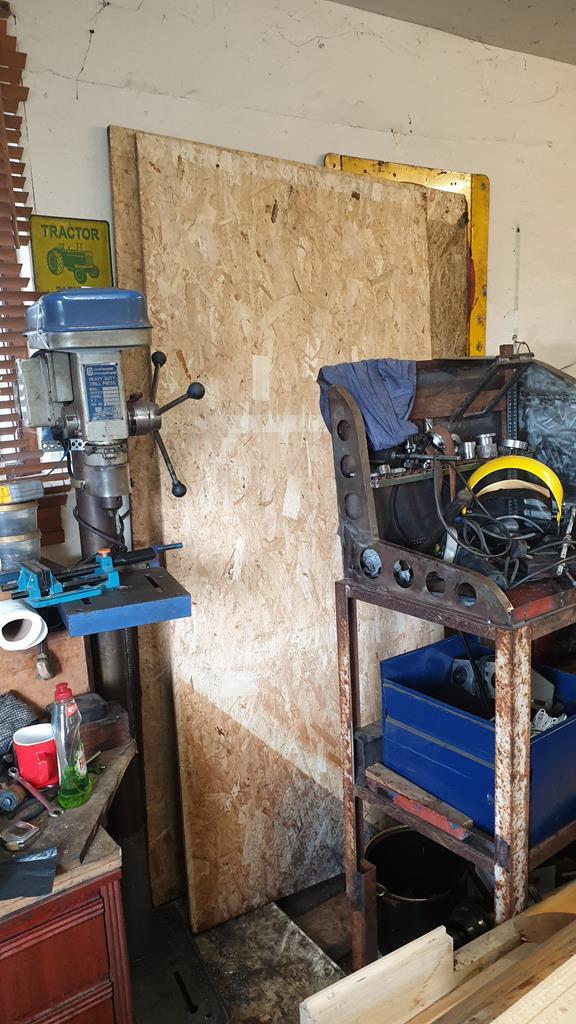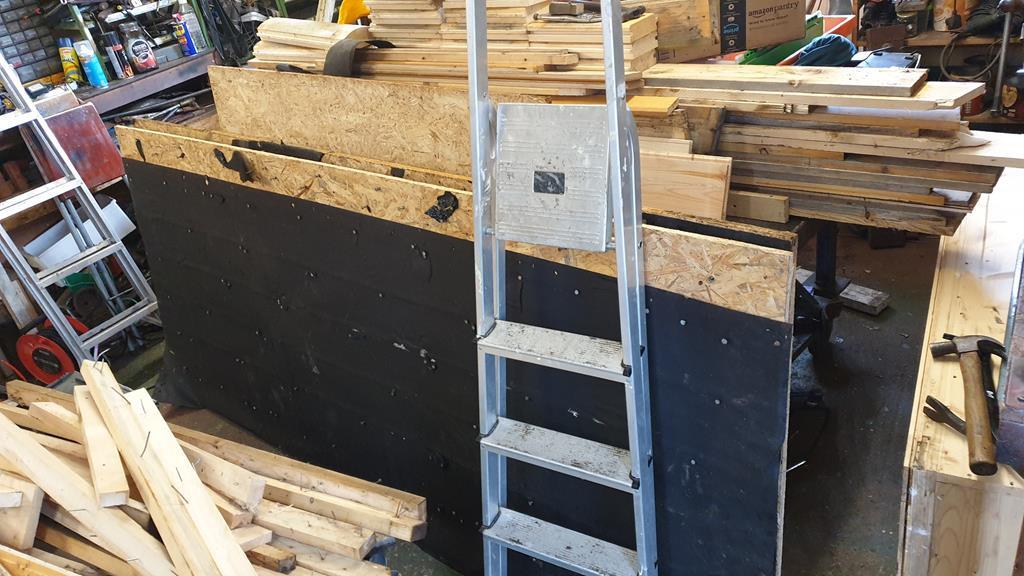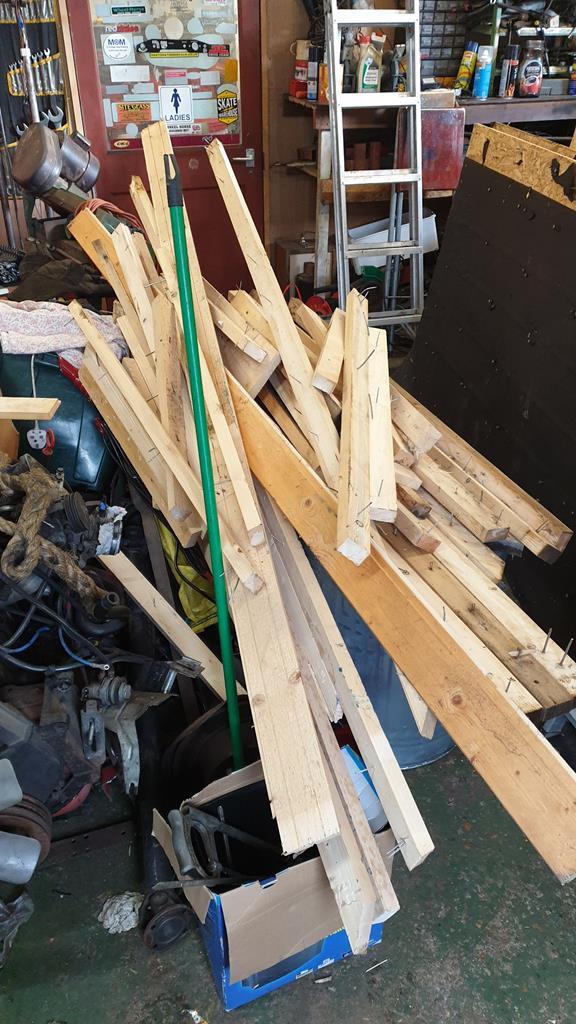 The cabin also came with this funky double glazed window that opens both ways!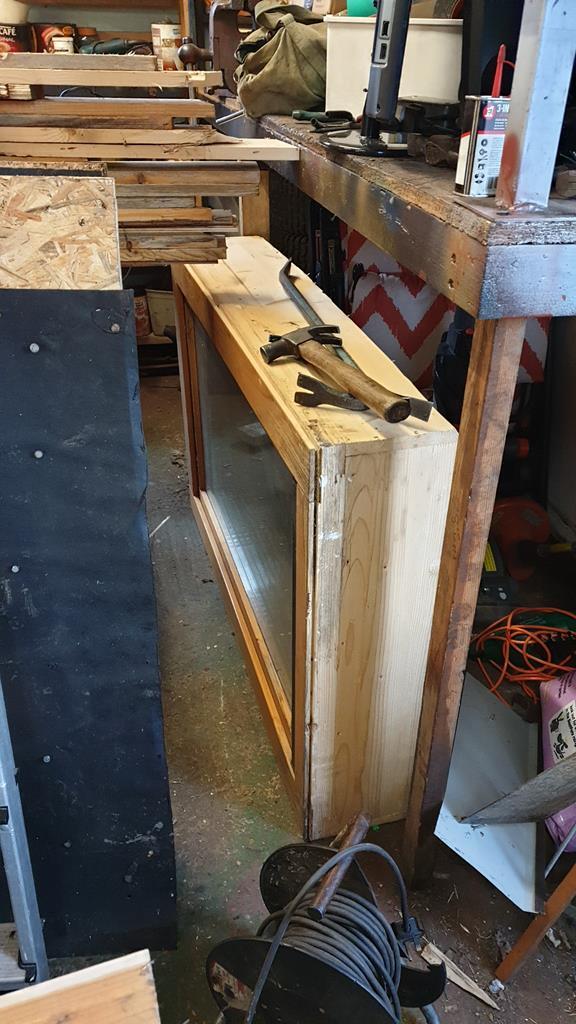 Shed No 3 I actually had already in the garden, but it was showing it's age with a rotten back panel, and load of rot else where..
Still, a lot of usasble panels on it
As it tradition, no photo's of it complete, but here's most of it leaning against the bungalow.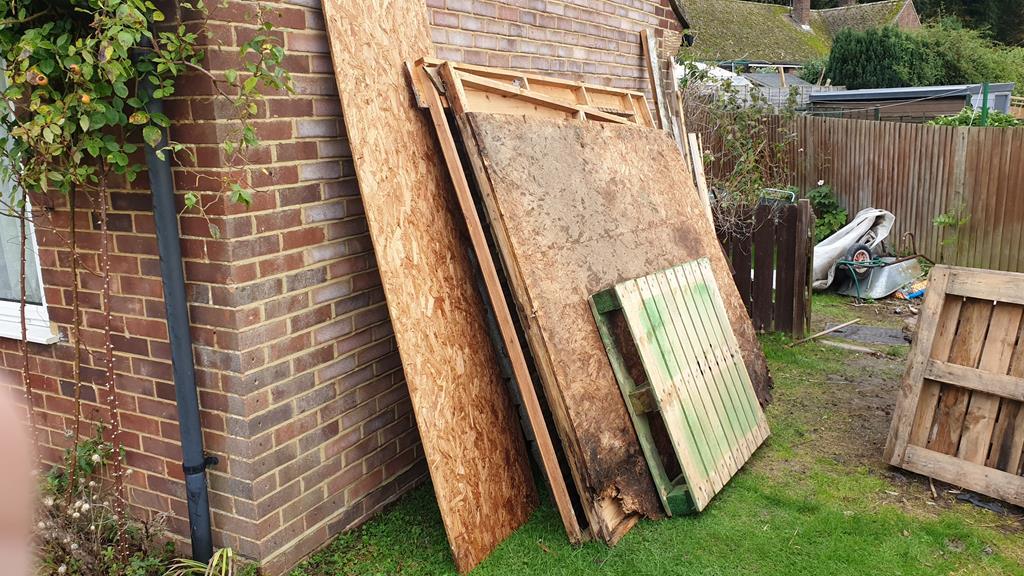 Under the shed was this mess, the concrete post did come in handy for resting pallets on though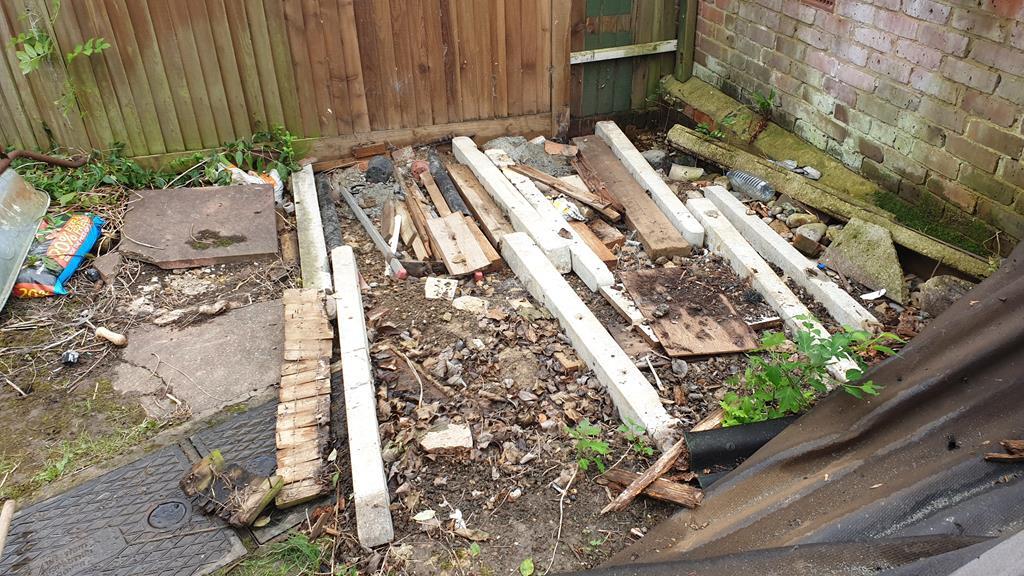 Pallets?

Yep the base of the new workshop will be pallets with a layer of OSB Board.
Well, I did mention that this was to be a very cheap build.. Anyway, my body is far too old and worn out for concreting!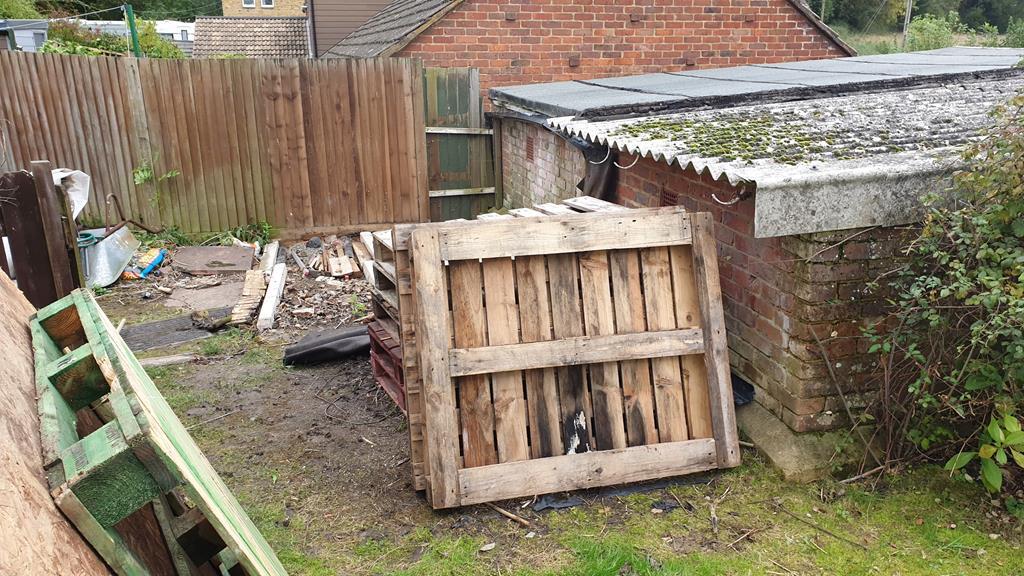 Lyla in pallet watch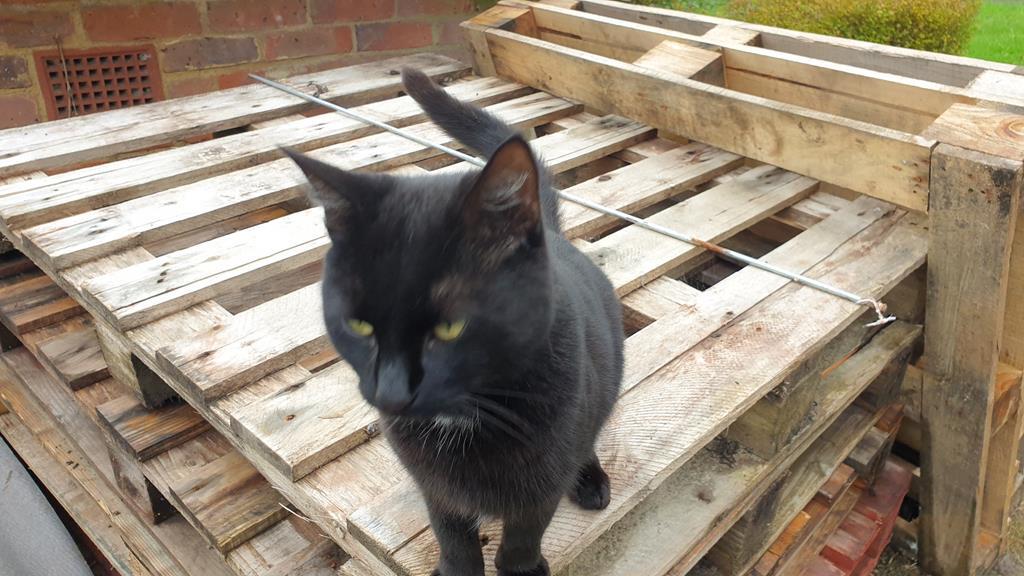 The weather has been against us with this build, lot's of rain most of the time it felt!
Eventually the cabin frame came down, here it is along with the posh door that needs some rot sorting out.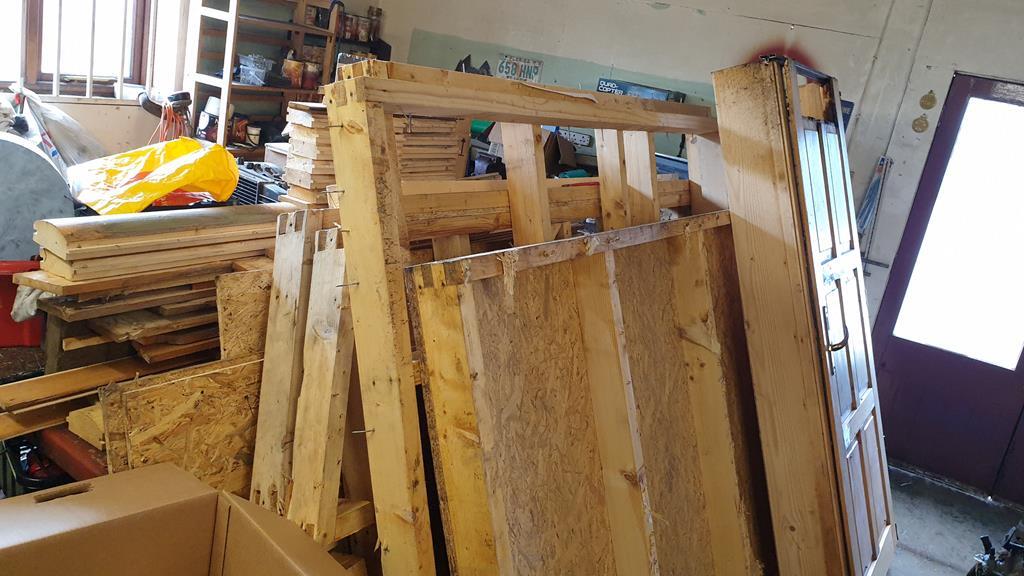 Best get it all home then.. And before you ask... No I didn't transport this lot on the roof of a car