&nbsp
Small update, spent most of Saturday on this infernal machine.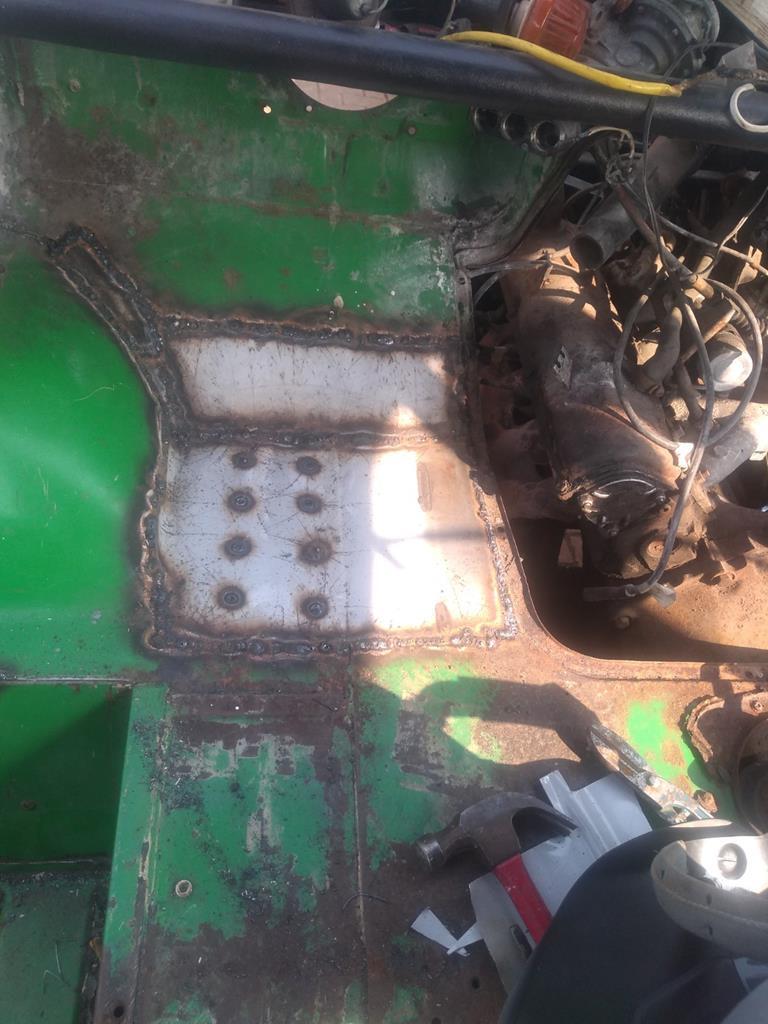 Sorted out the passenger front floor - now rock solid!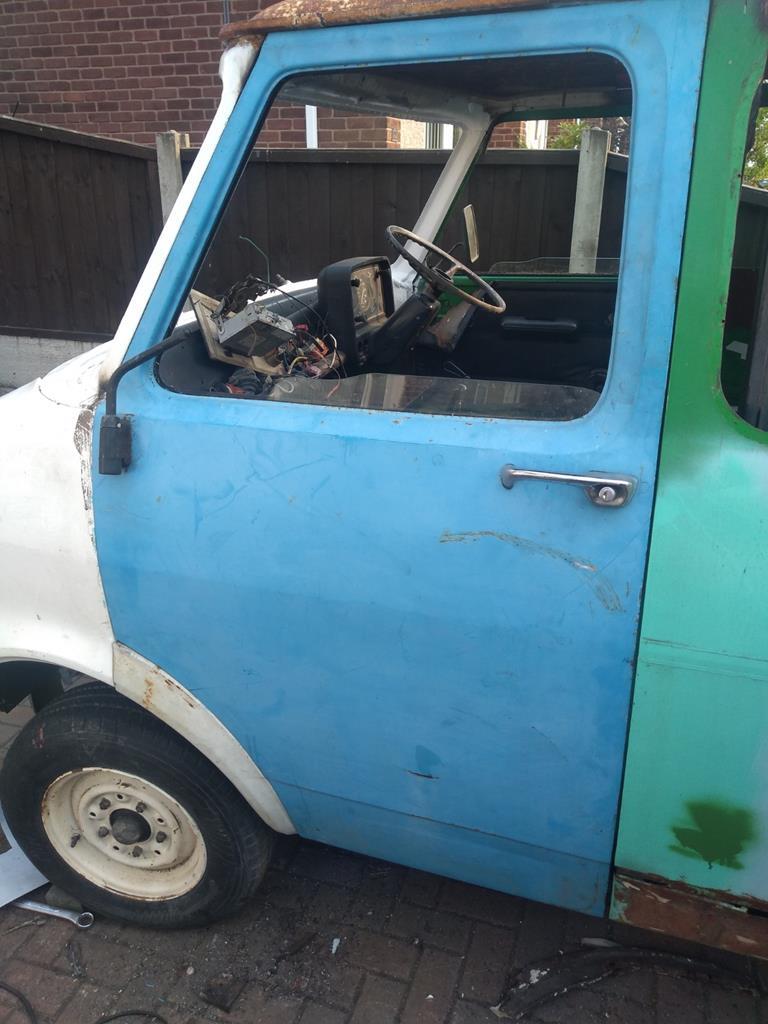 After welding A-post fitted more better solid door - with some adjustment got it shutting nicely and lining up well which means all my measuring when fitting the new roof and pillars paid off! Surprisingly the fibreglass wing still lines up with NOTHING AT ALL so I think I'm actually going to have to cut and re-make the part that meets with the door because it's totally wrong.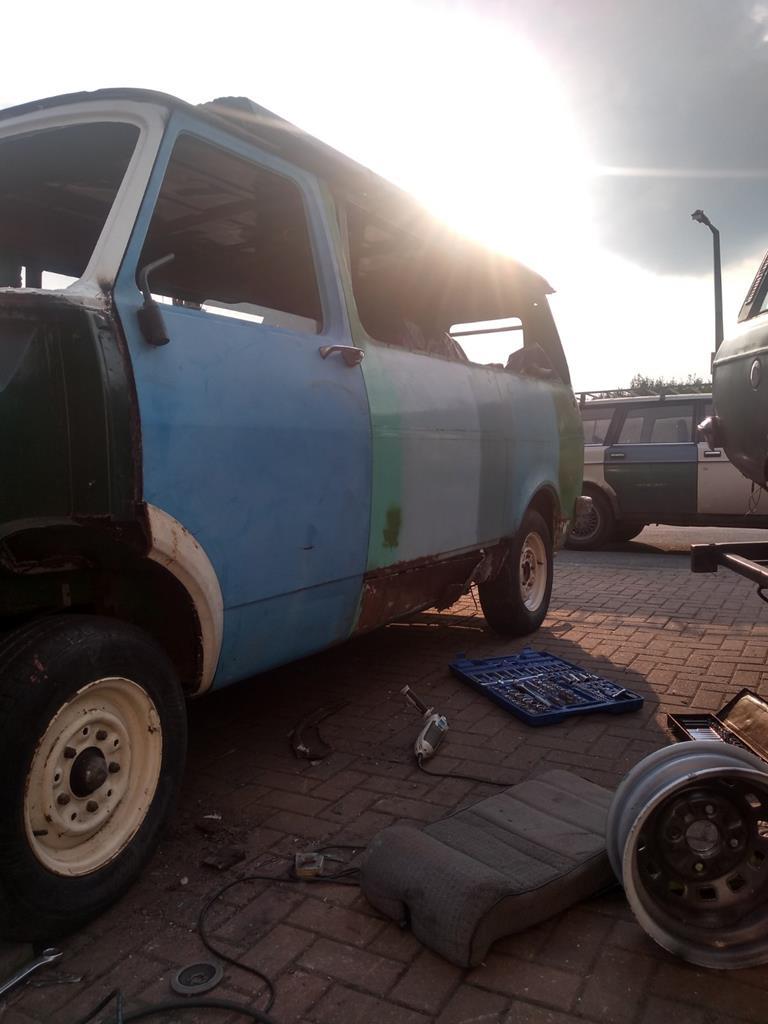 Nice tail-end of the day picture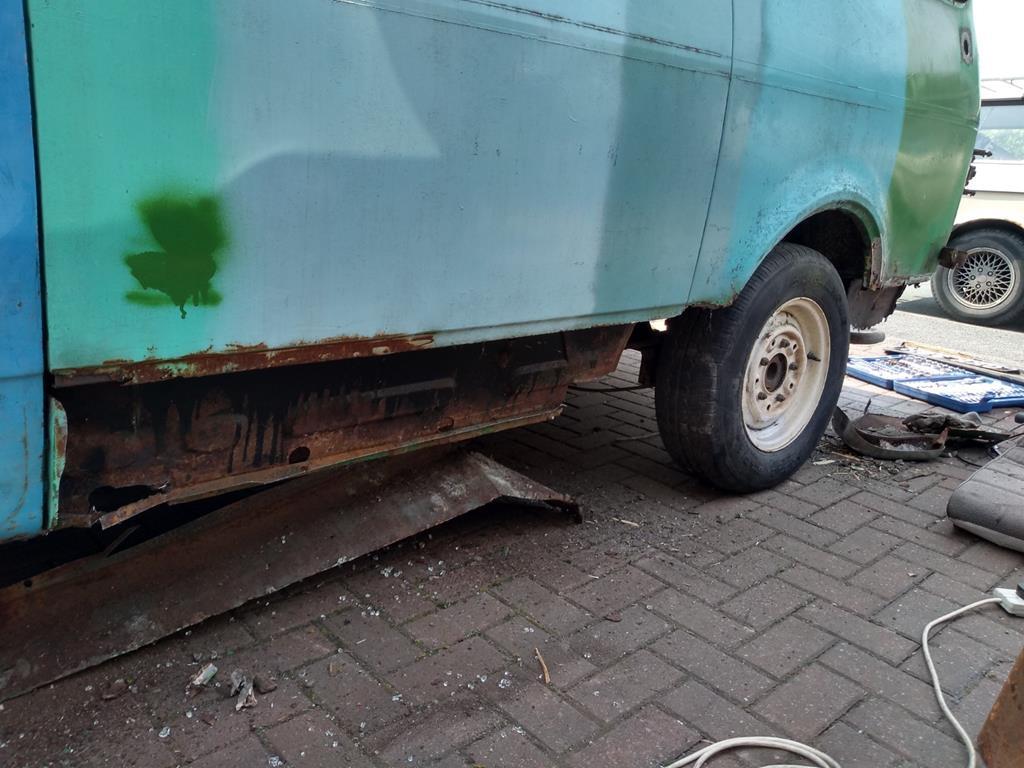 Got my saw and grinder out and started chopping at the rot on the side.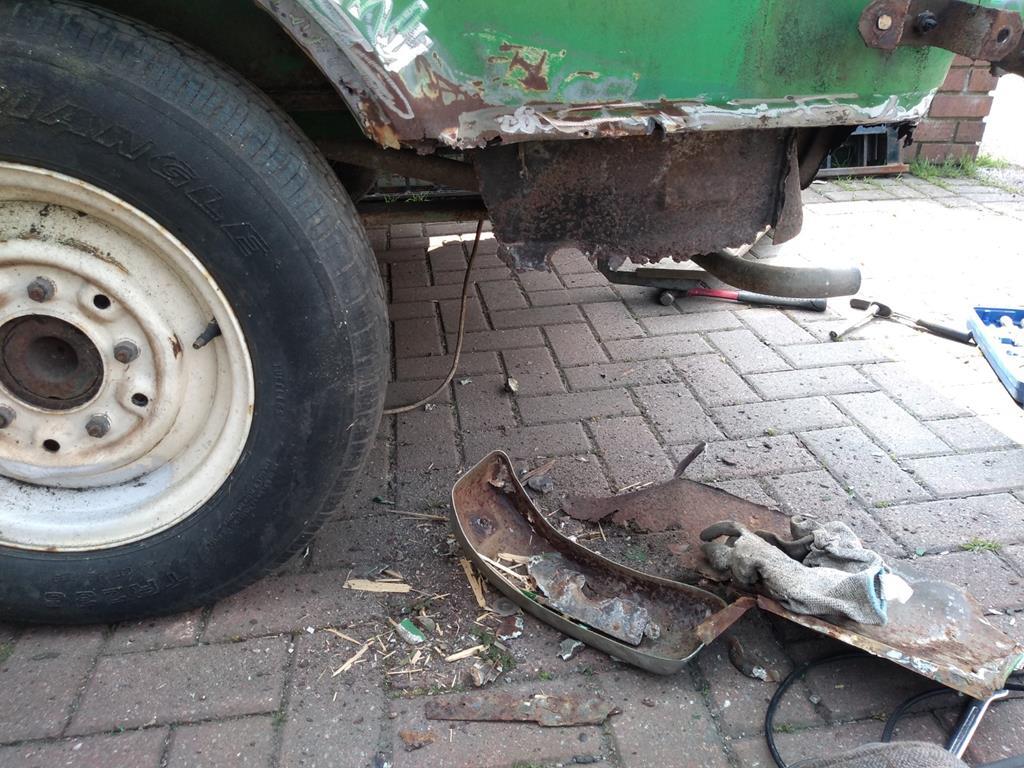 Lots of inner-panel fabbing to get my new outers to fit, and I need to get in touch with the Bedford man about some arches as these are made of polyfilla.
Looking at the positives - at least this should give me practice for when I do the drivers side!