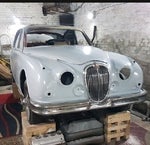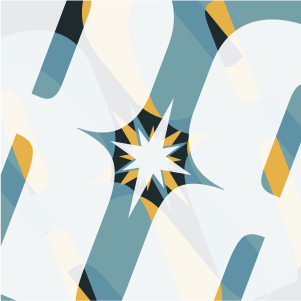 Hey Homer,
Quite a bit of progress since your last update on Jagforums, great work! Sorry to hear about the house move. But at least you still have your garage!
I have a couple of questions please.
I have pondered the PS issue over and over. I think, given that everything is now off the car, I'm not going for 'original' (No Sireeee) and the obvious benefits, I've decided that PS will be fitted. Now, which PS system? I have read an article recently about modifying the steering column to incorporate a Corsa EPS system. It seems straight forward and it keeps the original geometry plus it only costs around £100. BUT, it means I have to (possibly) refurb the existing steering box, if there's any play in the original system, this will not improve matters obviously. So looking at the method you are proposing, what costs are involved? The rack I've seen on eBay for less than £100.Then £40 for the brackets (where did you source those BTW?) and an electric pump. Do the track rods from the XJ6 fit? Is it any model of XJ6 rack that fits do you know? I'm not overly concerned about bump-steer, I don't intend to drive it that hard to notice (I can't imagine that it would be SO bad to make it dangerous for the driving I intend to do), and as you say, incorrect Ackerman will only scrub the tyres a bit. So, any advice you can share would be appreciated.
Next question, Your recent front wing/arch/sill panel replacement. I did something similar with one of mine, but the panel was cut down so much, the replacement was simply butt welded in without too much of an issue. The other side, I will need to use pretty much ALL of the panel. It appears that you've overlapped yours on the arch, then spot-welded. I don't have a spot-welder unfortunately, so would you recommend I butt weld again, or is there any benefit to overlapping and seam welding? I've not a great deal of experience in welding, only what I've done so far on my car.
Third question, where did you get a replacement sidelight pod?
Thanks and keep us updated!
To be honest the MK2 Jag manual steering is fine apart from it being 5 turns lock to lock. Whilst it can a bit of struggle to turn when not moving in general use its ok, however, the 5 turns lock to lock is a bit disconcerting when you are used to modern cars.

Fitting a powered column won't help the ratio it will just make it light and if you don't have some clever system to reduce assistance at speed it might feel overlight, it my view this solution is the worst of both worlds in that its complicated, probably overlight at speed and still feels like you are piloting an oil tanker.
The XJ6 system that I had before and will have again is much better in my view and I suspect that whilst on paper there are issues most of them are theorteical rather than real world issues, certainly the one I had previously seemed fine to me.
The problem is that a load of people who have never driven one and the majority of who had never heard of the terms bumpe steer or ackermann angle before have read an article talking about it and are now armchair experts and have panned the systems available. The question is how many people who have actually had one of these systems have removed it and gone back to standard, I suspect not many. Even mass produced cars have issues as there is generally a compromise, I remember reading a very interesting article by someone about the problems with the ackermann angle on long wheel base minis (Van's, pickups and estates) which again was theoretical and not noticed in the real world.

When I come to rebuild the front suspension on mine I am hoping to be able to remove the front springs and compaire the standard setup to an XJ6 rack and see how much difference there is
I bought the XJ6 brackets from e-bay, they do come up from time to time but if not they are from M&C Wilkinson and they might sell them seperately to the kit if you ask, certainly thats how I did my first one back in 2004 by buying the brackets and other bits and bobs from them at a show.

You also need to shorten the steering linkange between the column and the rack so that requires a bit of confidence in welding and it needs oversleeving, it might be worth having that done if your not confident, certainly I wouldn't use my Clarke 150 welder for this, last time I used my friends much larger industrial unit to get good penetration of weld.
You need the XJ6 rack with the shorter tower which I think might be series 3 and possibly later XJS, the XJ6 track rod ends do fit but you need to shorten the rack and rethread the ends a bit to make it narrower.
The electric pump they use now is Vauxhall Astra/Zafira I think and you will need an alternator to provide enough power for this rather than the original dynamo.
The advantage with doing this is that you create less distortion, in fact the spot welder creates practically none. It would be possible to plug weld them on as well and distortion would be less and you can off course butt weld them but then distortion becomes an issue as the wheel arch is fairly flimsy once you get past the baffle panel as there isn't anything to support it other than its own shape so once distorted it would be a nightmare to get straight again. If you do joggle and overlap it you need to make sure you seal the back of it up really well to prevent any corrosion.
The side light pods are available from the usual suppliers like David Manners
www.jagspares.co.uk/product/side-light-housing--mk2-v8/mr0013
but I just had a look and can't belive how much they are. I removed and repaired one of mine and replaced the other one with one I bought on ebay. The best thing to do is totally remove the entire side light pod by drilling out the spotwelds, then remove the panel under it (if necessary) by drilling out the spotwelds and then replace this (as its fairly simple to make) and then either refit the original pod with repairs as necessary or replace. If you do need one let me know as I might have a spare one for a resonable price as i'm sure I bought a pair and only used one (they arn't handed left/right).