Sooo manifolds... according to the internet you just swap the manifolds left to right. Then rather than point backwards they point forward... Whack a turbo on make boost do skids happy days... Well I can confirm the internet is wrong...
Flipping them like that would work if you don't need a alternator a power steering pump or an oil filter...

perfect. Haha. I planned on running and electric power steering pump so that's no bother, the alternator I have a small denso one in my spares box I can use so maybe I can sort that. But the oil filter is kinda critical so plan b, modify them...
Now also according to the internet all 1uzfe come with tubular manifolds.. perfect. Il chop them a bit tweak them a bit make them work.. well I can confirm the internet is wrong again as mine are 100000% cast... Excellent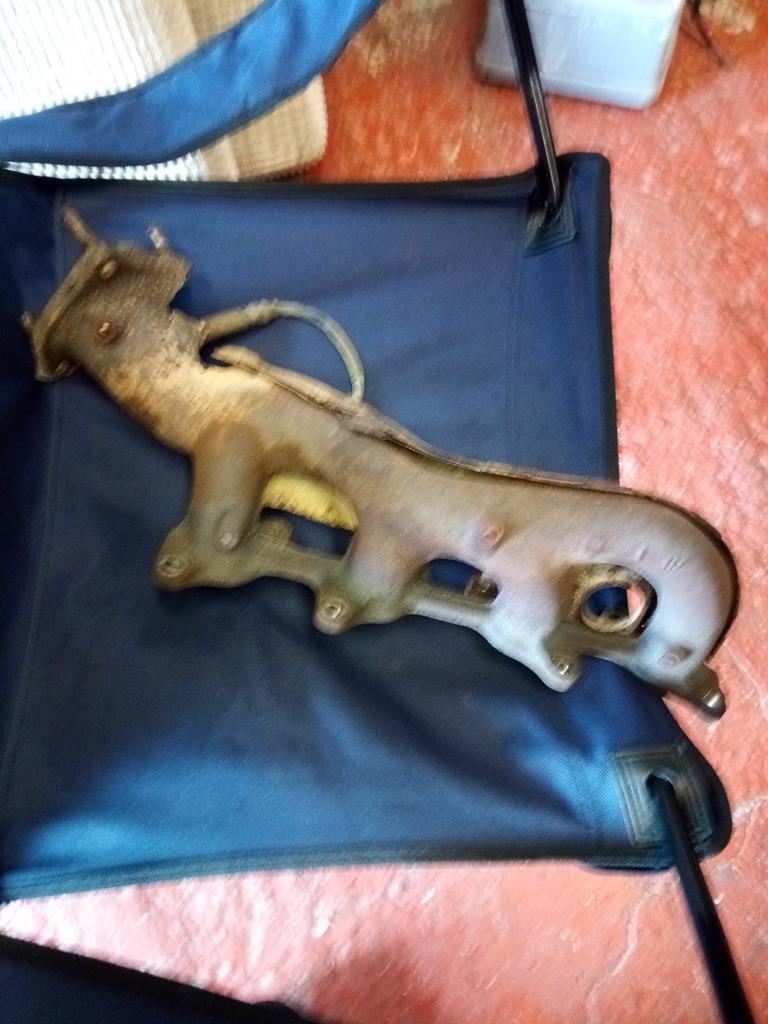 Now I've seen you can use tundra ones from the states or even make log manifolds but what I really needed was a set of tubular manifolds cheaply. The kind that come on a vvti... so I can alter them were needed. Now looking on eBay the going rate is about 100 quid a pair.. now I'm tight at best of times so thought I'd have an ask round... Few calls later and it would apear I have another 1uzfe but this time a vvti complete with tubular manifolds...
The car had been stood a long time (in the sea looking at the corrosion on the ally) and had apparently put a leg out of bed but I didn't care. It was complete I could pilfer it for parts and more importantly it had the right manifolds..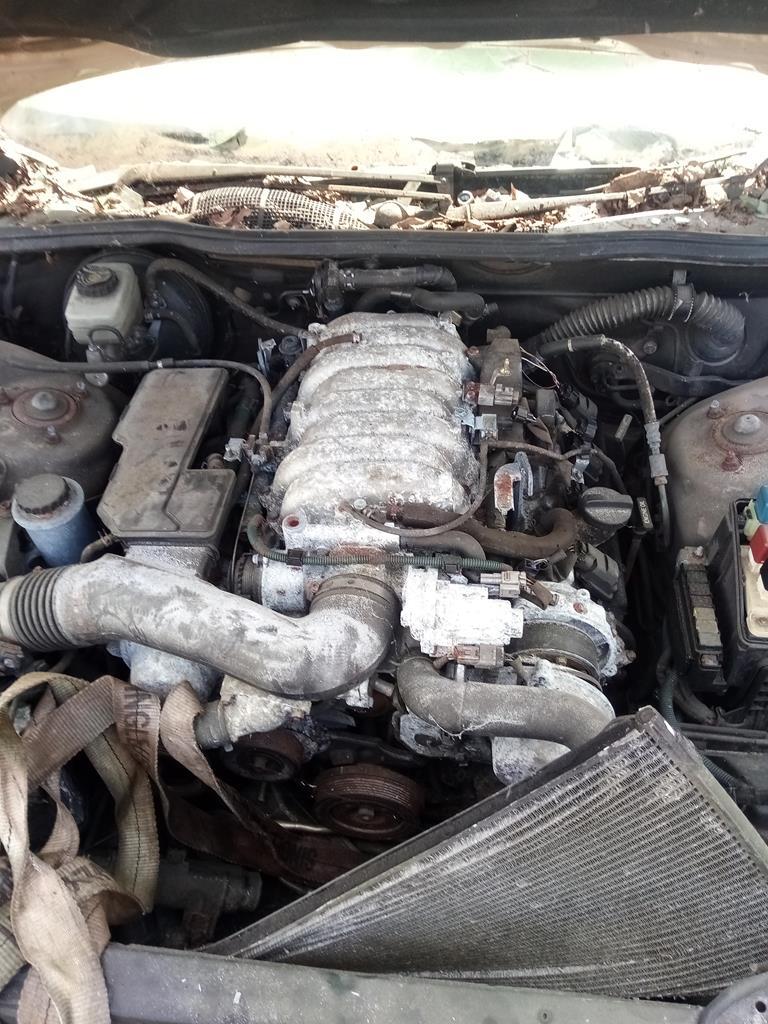 Whip that one out and success. Correct tubular manifolds.its also got a massive hole in sump so does appear to have thrown a rod (I may have a look into why at a later date)
Chopped the huge stupid triangular flanges off the manifolds and hurray something I can work with.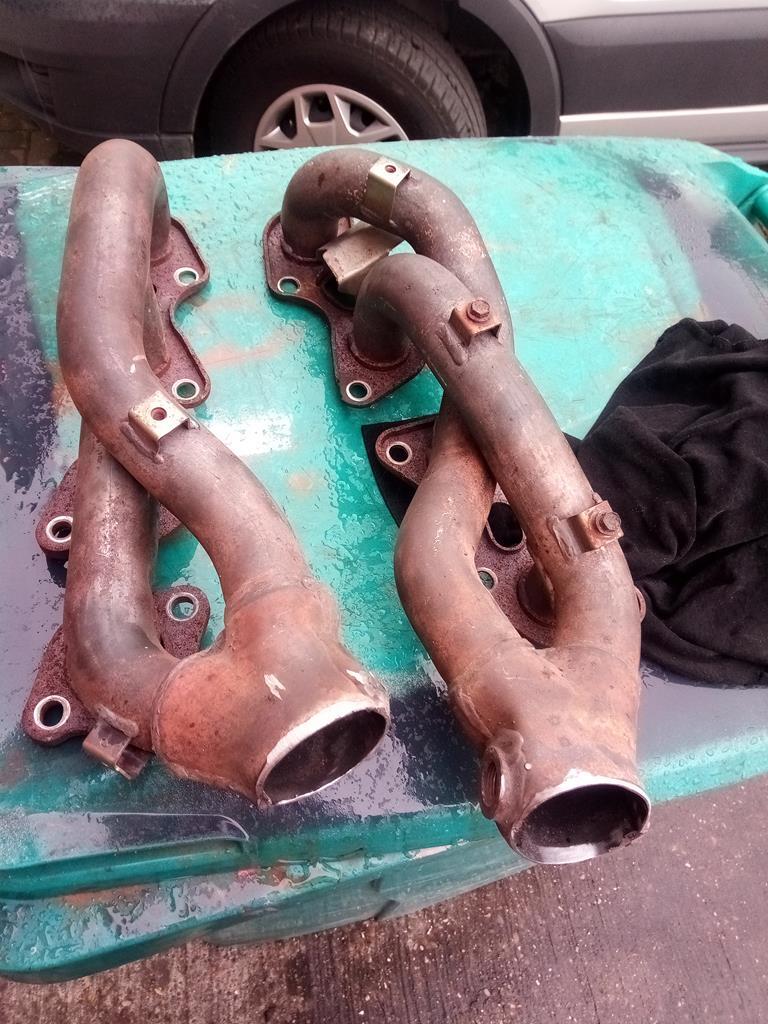 Quick scour on eBay for some flanges, was going to use vbands but couldn't find owt I was happy with that was right size and in mild steel.. settled on these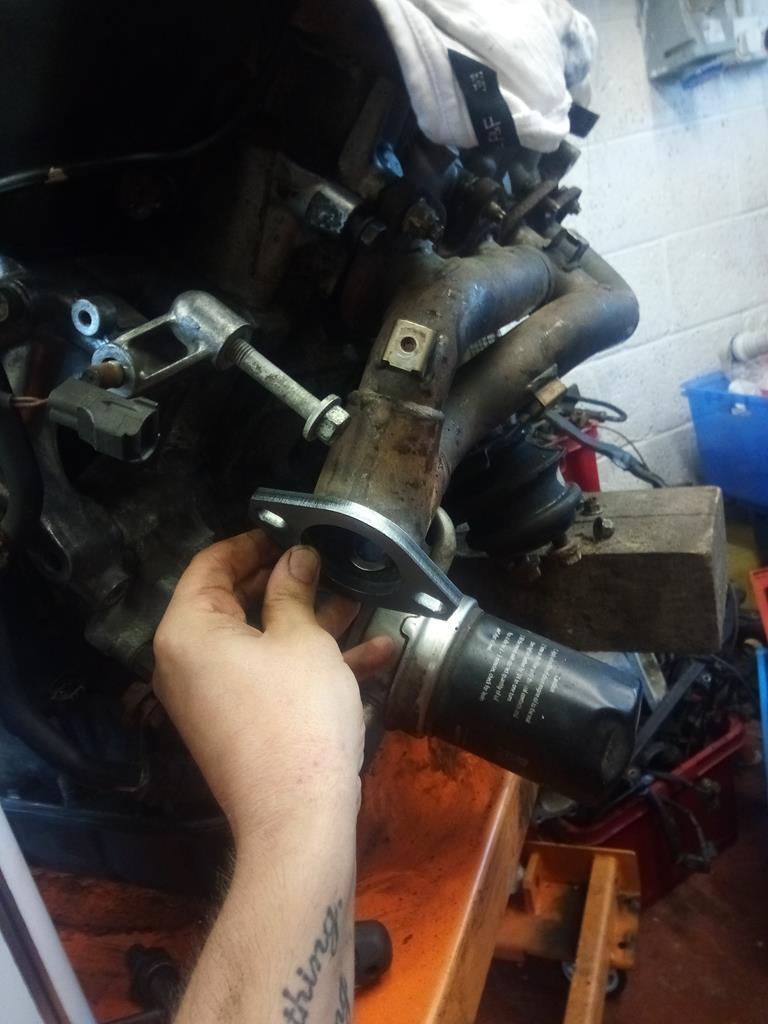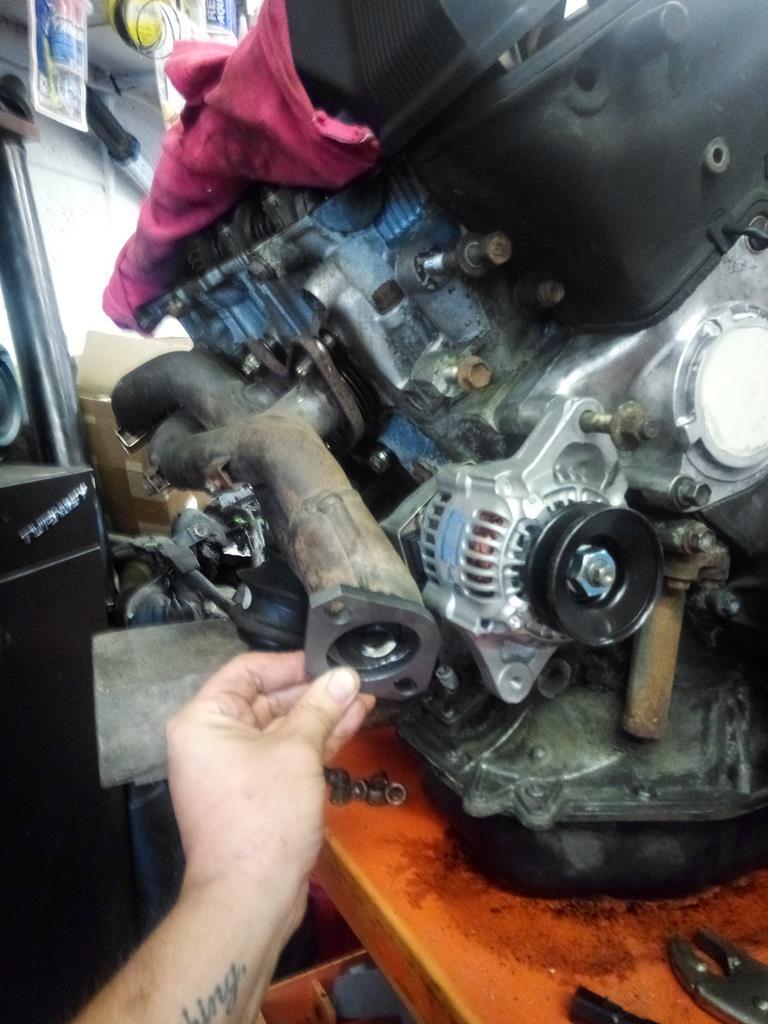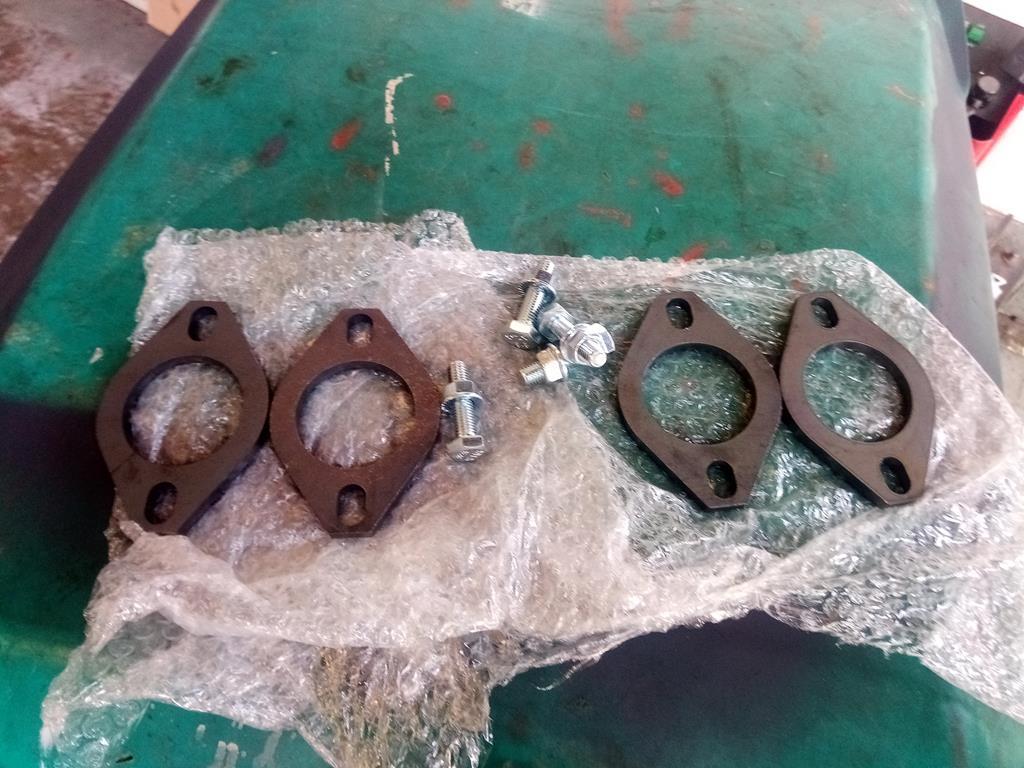 The observant amongst you will have noticed the manifold won't fit upto the head on the alternator side without surgery. That's using the dinky little denso unit. Using the stock alternator that is twice the size it's even less close.. hmmm methinks it's time to put engine in car and see what clearance is like on chassis leg. And look at maybe moving alternator....tbc