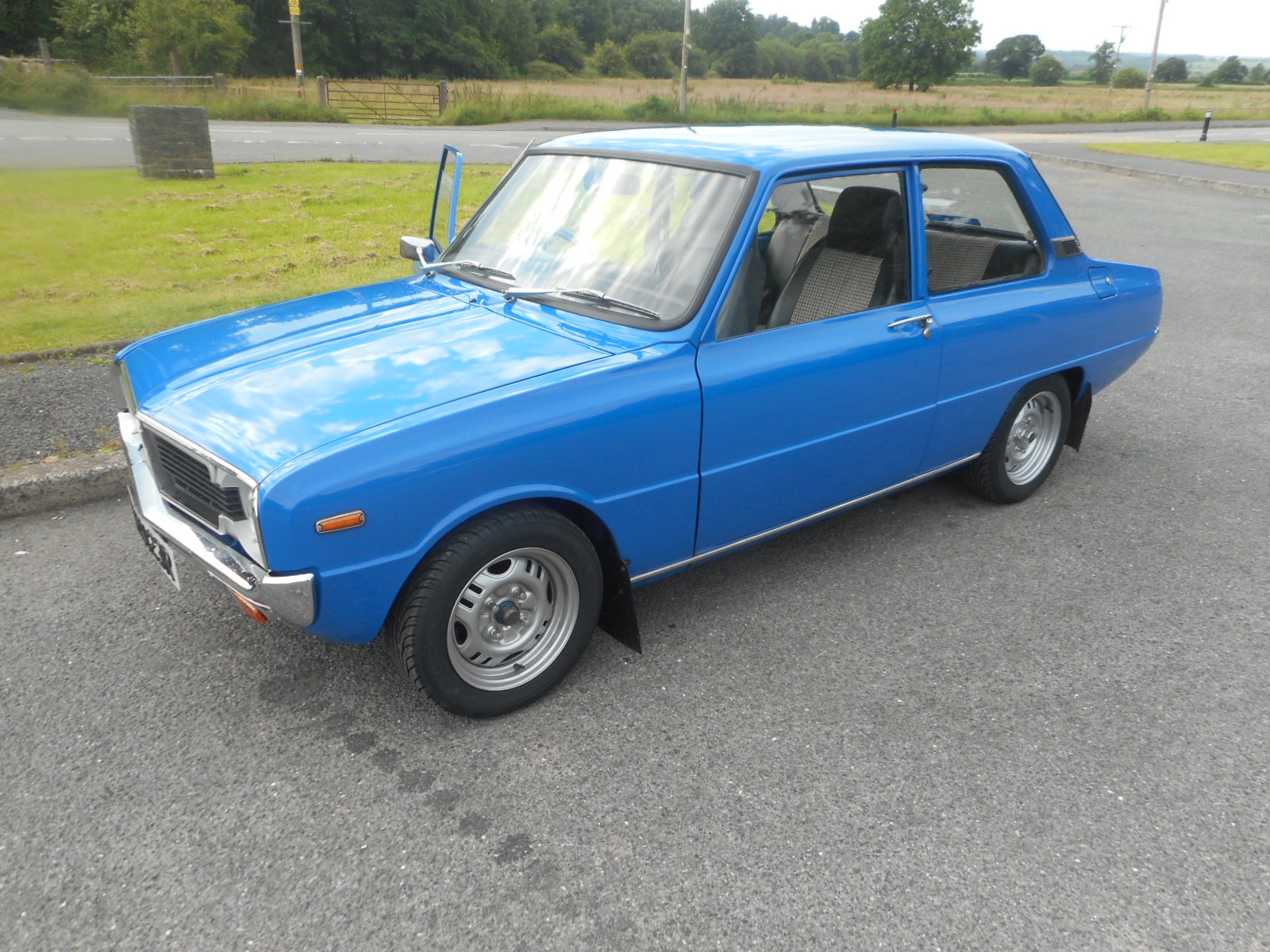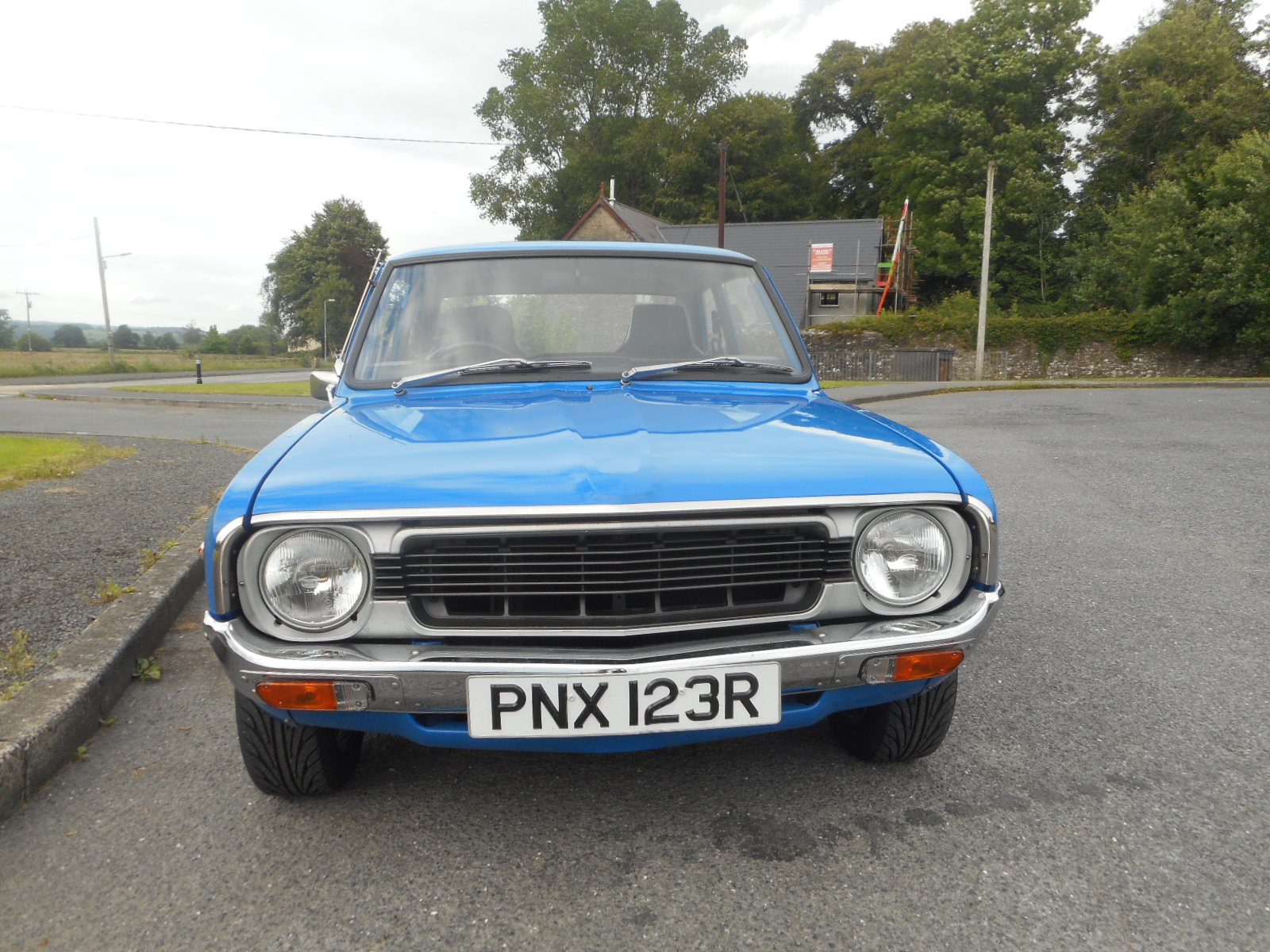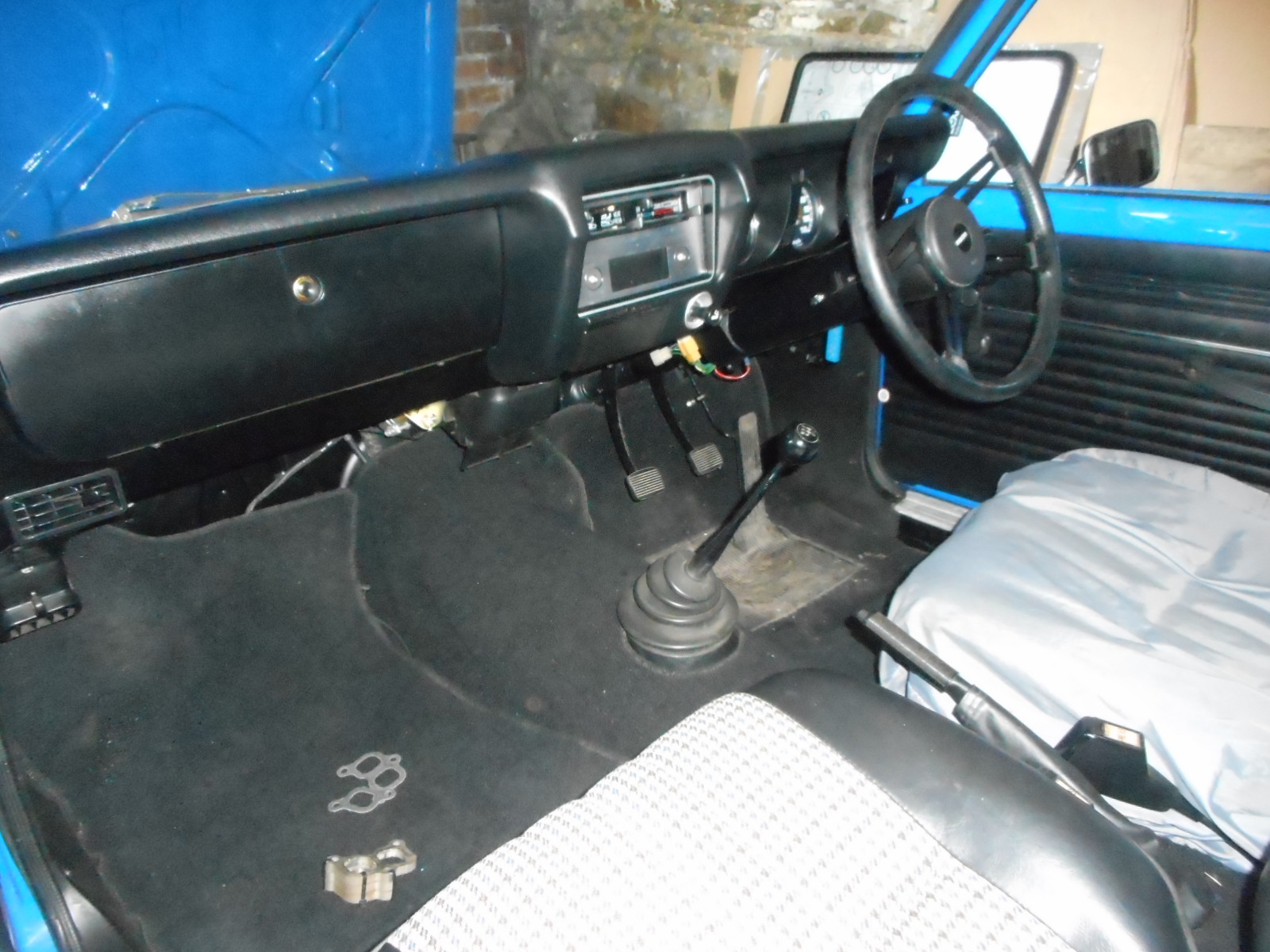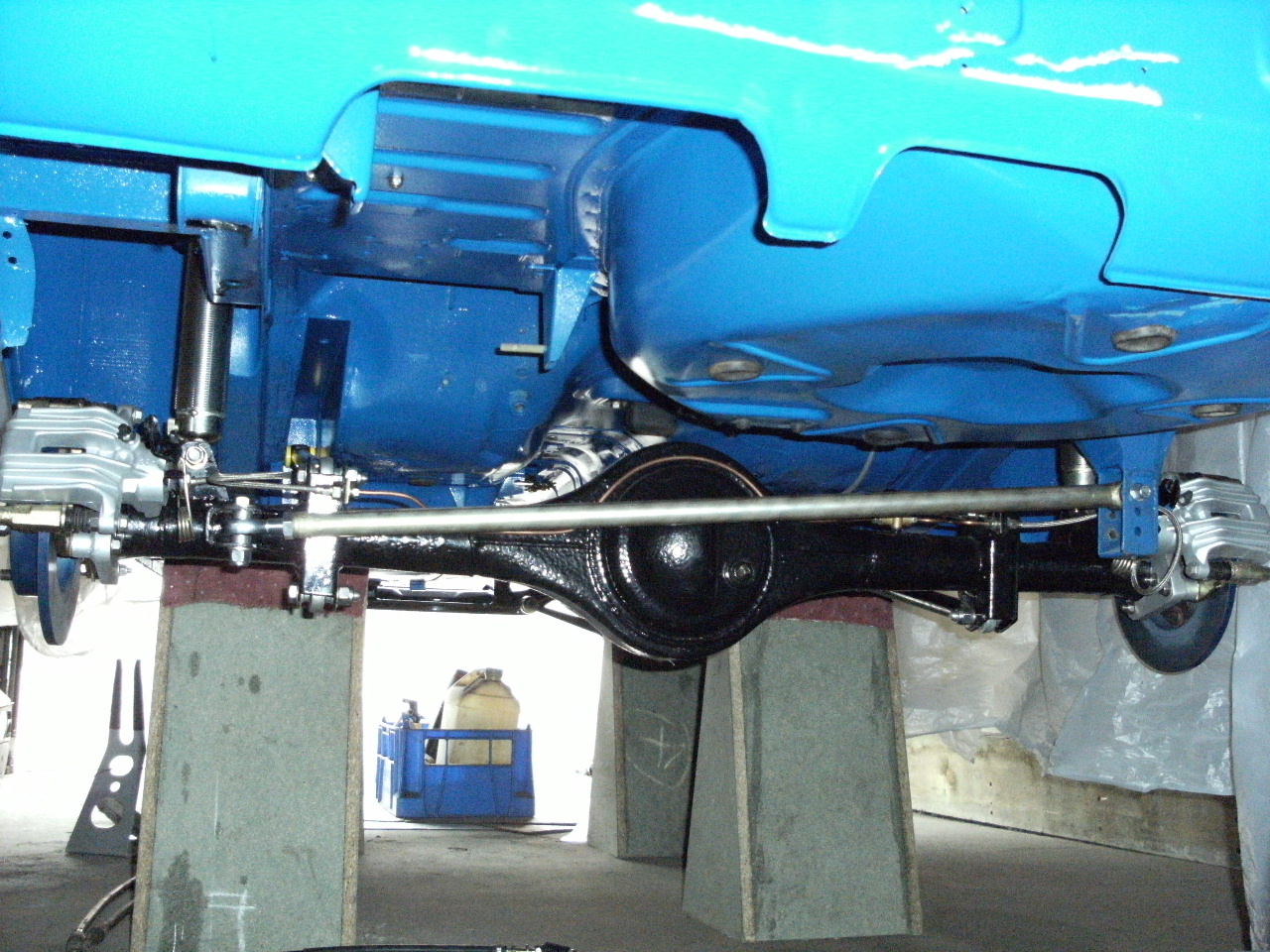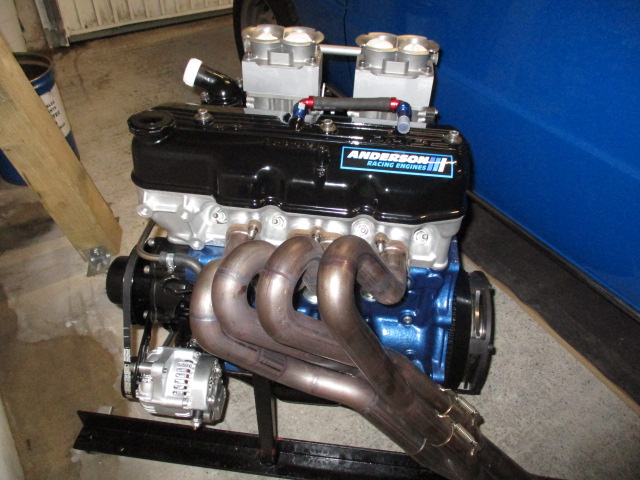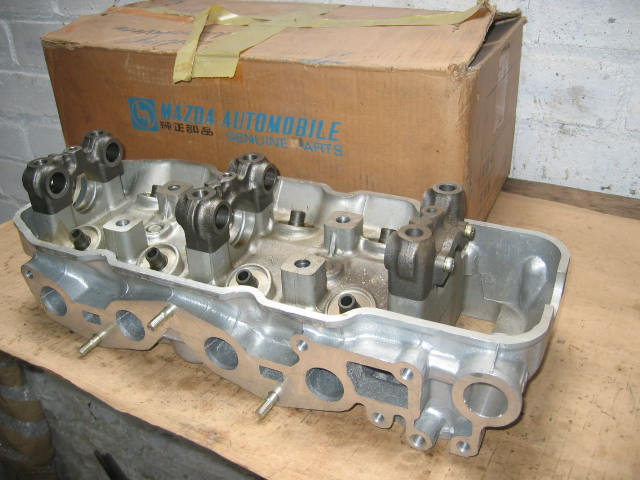 For sale is a 1976 Mazda 1000 saloon. I am the second owner having purchased it from the original lady owner back in1992
Tax and MOT exempt
In 2008 I carried out a bare shell rebuild while it was still in reasonable condition.
The underside, inner floor and engine bay were media blasted to reveal that the only structural work needed was to replace both outer sills and some repair work around the rear wheel arches.
The complete floor, chassis rails, inner wings and inner sills are totally original and have no repair patches at all.
New old stock genuine Mazda wings, bonnet, front skirt and boot lid have been fitted. Doors were in rust free condition
Paint is the original Mazda blue with interior floor in matt black
All the lights are genuine Mazda new old stock items.
Rear bumper is new old stock whilst the front one has been rechromed
The rear suspension has been converted to a 5 link set-up using proprietary Escort link boxes and a custom made panhard rod tower. Suspension towers are the round type – a pain to fit but, even though they are not visible from the inside, so much nicer than the "cheaper" looking square items.
Rear shocks are Escort spec Gaz 2 ¼" coilovers
Rear axle is the standard Mazda item although I have run an Anglia van axle under there to get an LSD. Standard Escort English axle is too wide. BabyAtlas may be the way to go!
Rear brakes are standard Mazda fitment.
Front struts are Leda 2 ¼" coilovers with standard discs and refurbed callipers
New ball joints and polybushes throughout.
Engine is a new build 1340cc item.
This has cost me a fortune. Receipts to prove!
Steel Rods
Forged pistons
TTV lightweight Flywheel
Supa Clutch 184mm paddle clutch and cover
Special development Piper cam from billet.
C20XE valves with titanium caps.
Jenvey 40mm throttle bodies on extremely rare Weslake inlet manifold.
New cream injectors
Edwards Motorsport 4 branch manifold and stainless system (very quiet)
DTA S40 ECU
118 BHP at 7500
Standard Mazda 4 speed gearbox
Custom alloy radiator
Interior is standard and in very good condition apart from one small "tear" (1 inch long where the vinyl and cloth material have come apart) on the drivers seat.
Also included is a van full of parts:
New old stock:
Drivers side complete rear quarter panel
Passenger side rear wing,
Passenger side front inner wing
Bonnet
Front wings
Cylinder head - including rocker gear and cam (no valves)
Gasket sets
Brake pads + shoes
Alternator
Small boxes and packets of trim clips, bleed nipples, heater hoses, heater valves, fuel gauge senders etc etc.
Used:
1500cc engine
1300cc engine
Stage 2 cylinder head (unused since modification)
2 x 5 speed gearboxes
Mazda 5 speed box to English axle prop
Mazda 5 speed box to Mazda axle prop
Pair of Leda front struts (Standard spring pans)
Antiroll bar
Bumpers
Full set of glass
4 doors
2 bonnets
3 wings
2 boot lids
Grills
Steering linkage
Brake and clutch cables,
Boxes of odds and sods – trim, distributors, inlet manifolds, locks, wipers etc etc.
And last, but not least, a tow bar!
Folder full of history including original sales receipt
Use "as is" or drop a rotary in with suitable axle for a proper sleeper.
£9,000 all in
I also have a 1977 323 3 door project which I will be looking to sell in the next few weeks. Contact me for more details
Located 7 miles from the end of the M4 in West Wales