I've owned this for about 15 years, it's been off the road for at least 10 of those, and frankly it deserves better.
It's a standard 164 auto, which means it gets a 3-litre straight-6 on twin SUs and a 3-speed Borg Warner BW35 gearbox. The engine starts on the button, although it could do with a tune-up by now as idle is a bit lumpy. The gearbox works in the sense that the car drives forward and backward - it's been a long time since I've driven it fast enough to get out of first gear, but the BW35 is pretty unburstable so I don't anticipate any issues there.
Bodywork is mostly not too bad, although the paint is pretty poor in places. The bottom half was in primer when I bought it, and about 12 years ago it had a quick hand paint in household gloss to protect the bodywork until I got round to doing it properly - needless to say the gloss is still there. The worst bits of bodywork are the spare wheel well and the offside rear arch, both of which have substantial holes - to be fair, these were on their way out when I bought the car, and there are repair panels in the boot. The offside sill is getting thin in places, and the front valance has gone crumbly at the edges. Underneath still seems pretty solid though. There are various rust bubbles in other places around the car, but nothing terminal I don't think.
The interior is a mixed bag. The dash is the usual Volvo hewn-from-granite job, the door cards are in reasonable condition and the tasteful* blue carpet would probably come up again, but the seats are pretty knackered and the sunroof trim has fallen to bits (although the bits are still with the car). Cheapest way forward would probably be to fit a set of 240 seats - being the same basic shell I would imagine they could be made to fit quite easily.
The essential electrics all work, apart from the horn (it had twin disc horns behind the front valance, but these have rusted beyond repair). One of the rear lights has a dodgy earth at the moment, but that shouldn't be rocket science to fix. The original rear window was smashed years ago and was replaced by one from a 144, which isn't heated. Also the heater fan has never worked in my ownership, and the foglights don't currently work either. The dash was pulled apart years ago when the flasher unit died and I was trying to find where it was hidden - it's since been replaced by an electronic flasher, but I never got round to putting the centre console back in. The doors all lock, windows open and close as does the sunroof, although I think the seal could probably do with replacing by now. The front quarterlights have also lost their handles (these were glued on (!) and the glue gave up some time ago). The windscreen has a crack in the middle at the bottom - this more or less manages to fit between the wipers though, and the car is MOT exempt now anyway so not a problem from that point of view. Tyres all hold air and have tread, although obviously they're not exactly in the first flush of youth.
The main issue which has been stopping me getting it back on the road is the brakes. Being a late-ish 164, it has vented discs on the front with ATE calipers, which are like poor quality wobbly children's play pony poo compared to the earlier non-vented Girling jobbies. The front calipers seized up years ago - I got them both off, but haven't been able to get the pistons out. I daresay they could be rebuilt, but after being let down a couple of times I gave up. Brookhouse Volvo in Ipswich list calipers, but they're bloody expensive and they don't necessarily keep them in stock. I did bag a NOS offside caliper on eBay a few years back for about 45 quid (this is now on the car obvs), but my hopes of bagging a similar bargain for the offside have hitherto been dashed. It does have a (very) limited amount of braking on the pedal as it's a dual circuit system and I've clamped off the nearside flexis (yes, there are two - four-pot calipers dontchaknow), and the handbrake works, but neither is good enough to be useful for much more than manoeuvring. The discs are pretty rusty by now as well so will probably need replacing.
I have actually spent some money on it over the years. As well as the aforesaid brake caliper, it also has a new water pump, new (electric) fuel pump, new indicator stalk assembly and a replacement (secondhand) alternator. It also comes with two used bare rear calipers, and a selection of suspension bushes which I bought years ago when they were advised on an MOT. And a Haynes manual, and a proper workshop manual for a 140. V5 is in my name, but it's the old blue type - can't find I ever got a red one for this car, and it's not been back on the road since so not bothered to follow up,
Pics: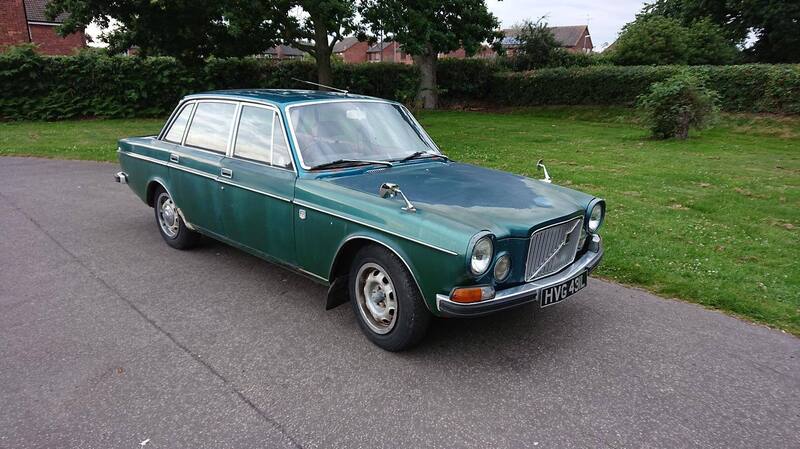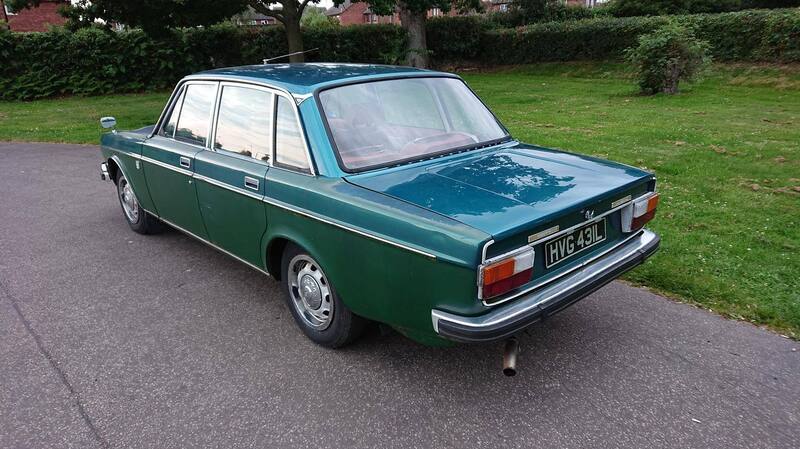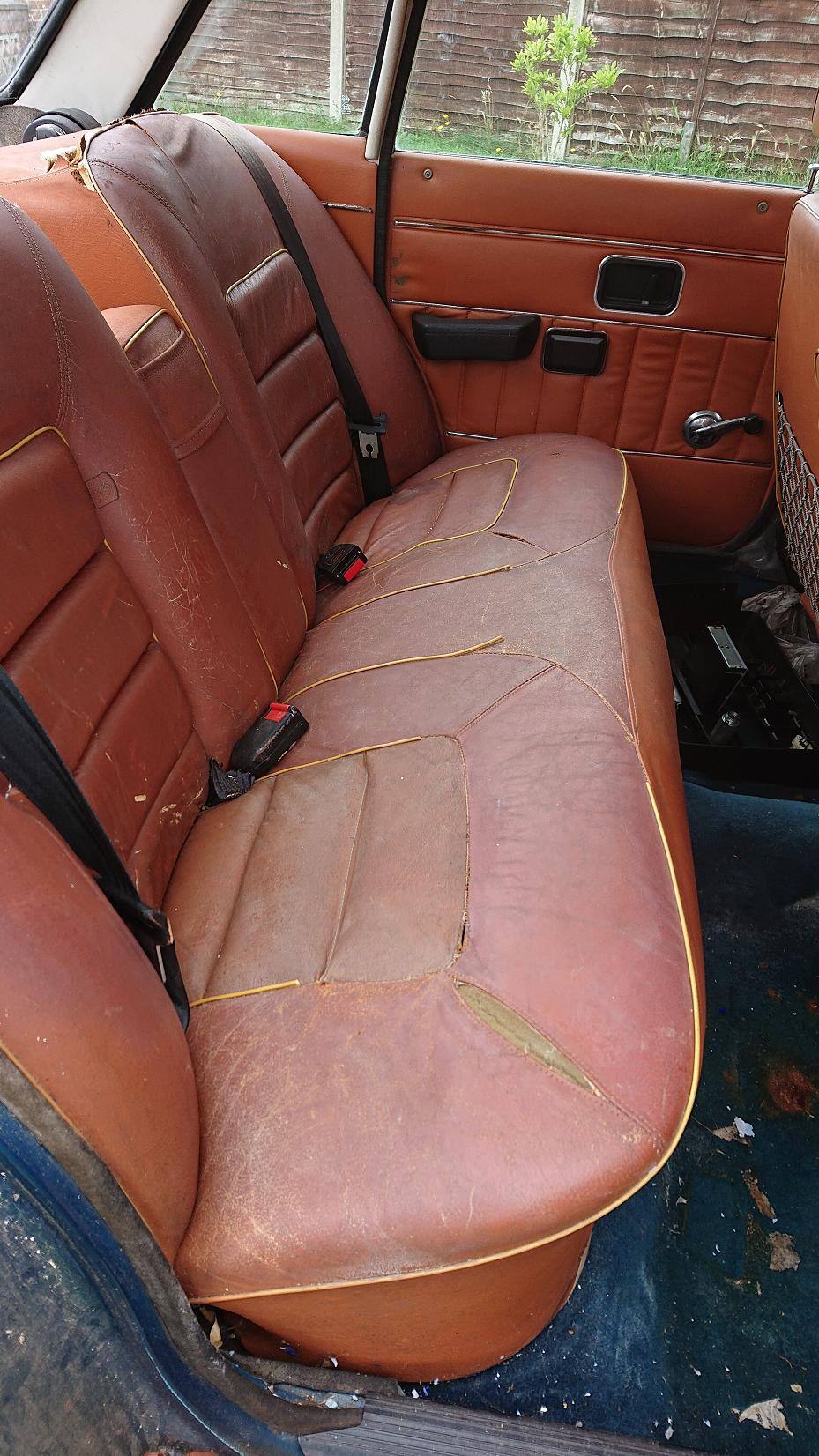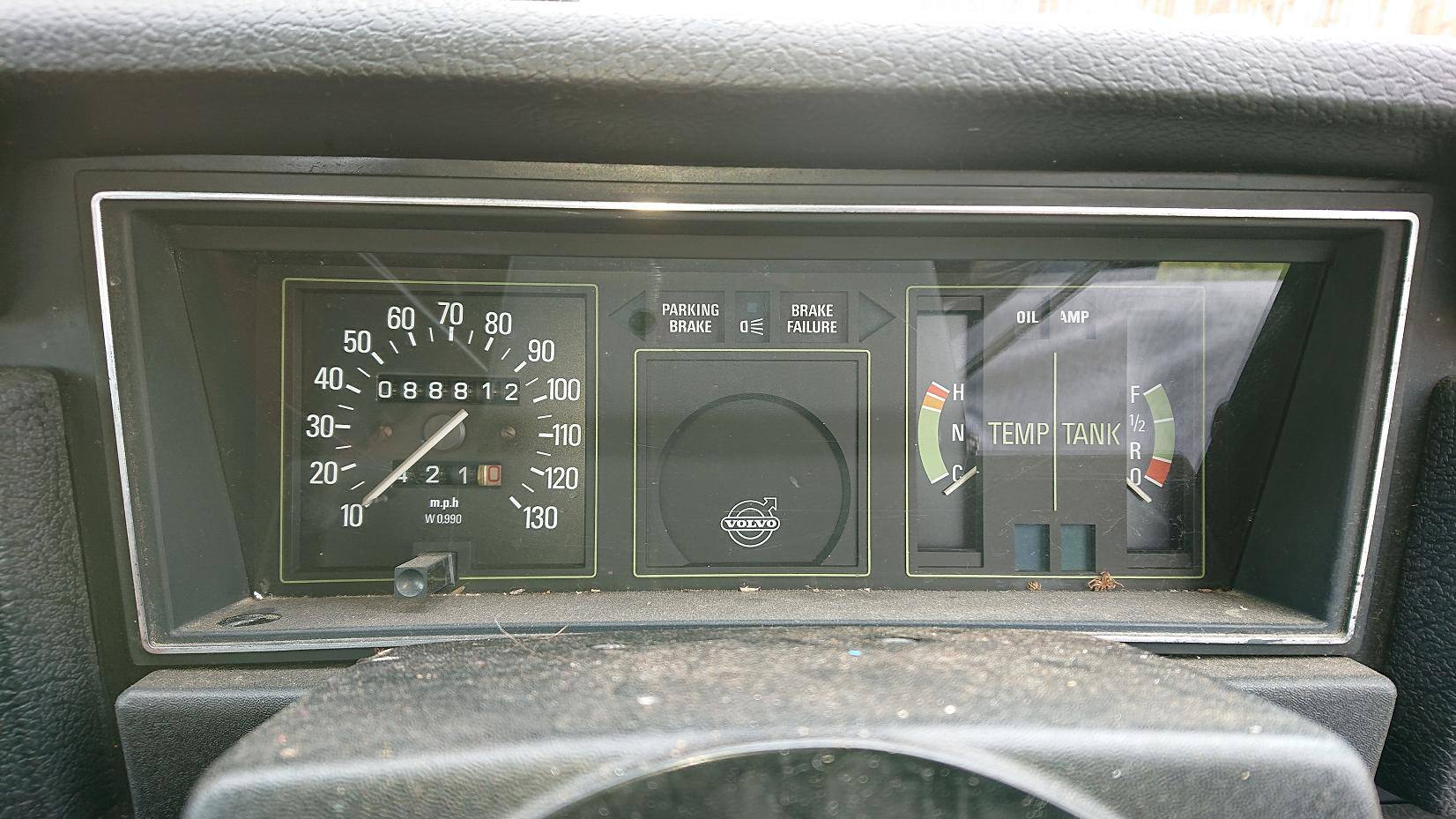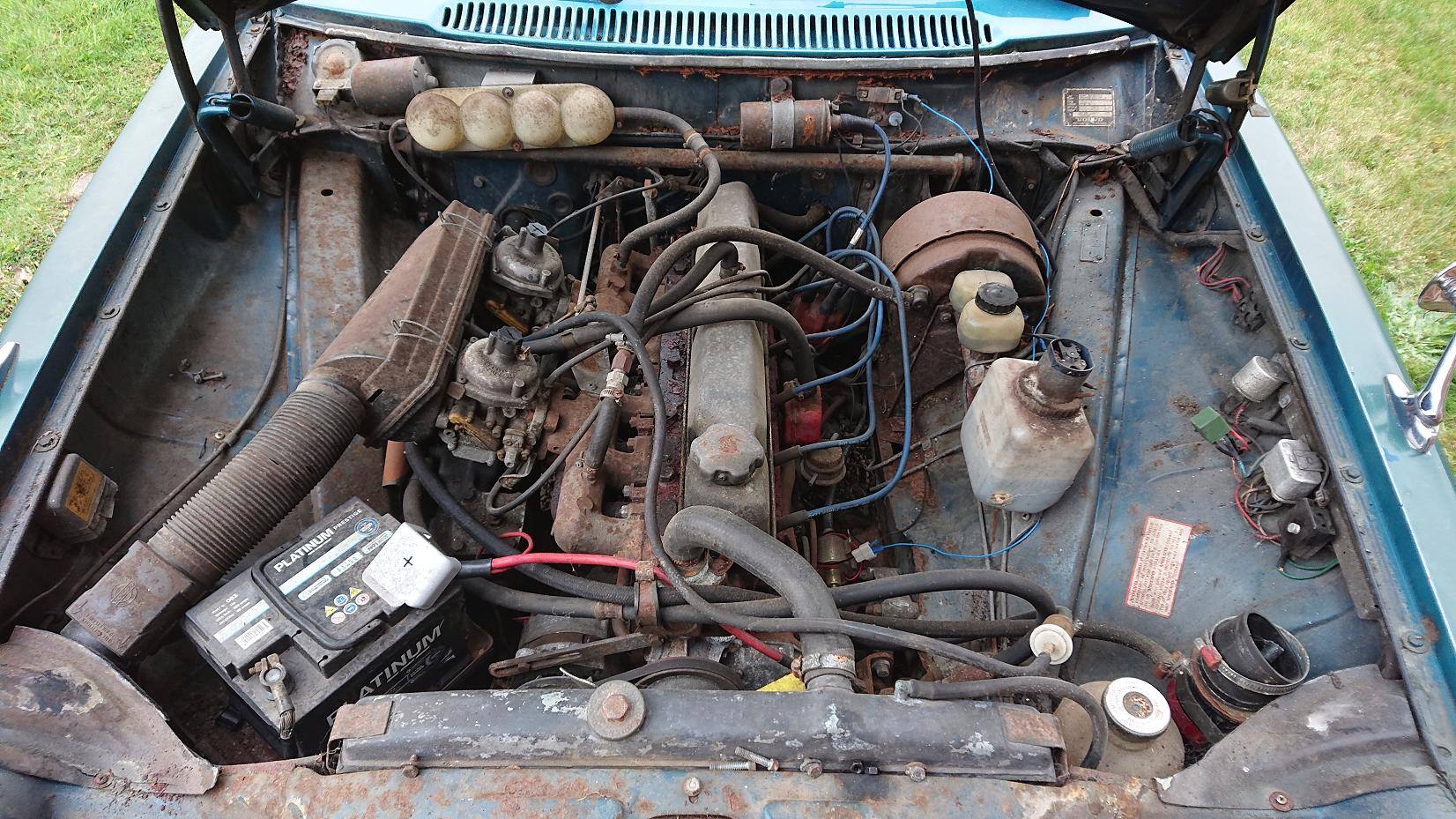 In NE Norfolk - needless to say it'll need trailering / transporting away, although it'll drive onto a trailer no problem.