&nbsp
It's time for another round of "I'm moving house - buy my tat!", slightly more stuff than usual as I'm loosing my storage this time - not just moving house
Usual rules apply :
No postage if I can avoid it, cash on collection preferred, or pay and arrange Pony Express (must be collected by end of March ! )
Collect from North East (Cramlington NE23, 10 miles above Newcastle, easy access from A1 / A19)
Hunter stuff first

To save anyone asking : I have no other body panels,
no wings
,
no rear doors

£40 Chrome wheel arch trim (set of 4 - not in pic) £40
Front screen & all other glass. In storage, can be sold if needed.
Other Hunter spares (
heater
, bumpers, etc) ask and I'll try to help.
Hunter diff and halfshafts (all need rebuild, no axle casing) £20 with diff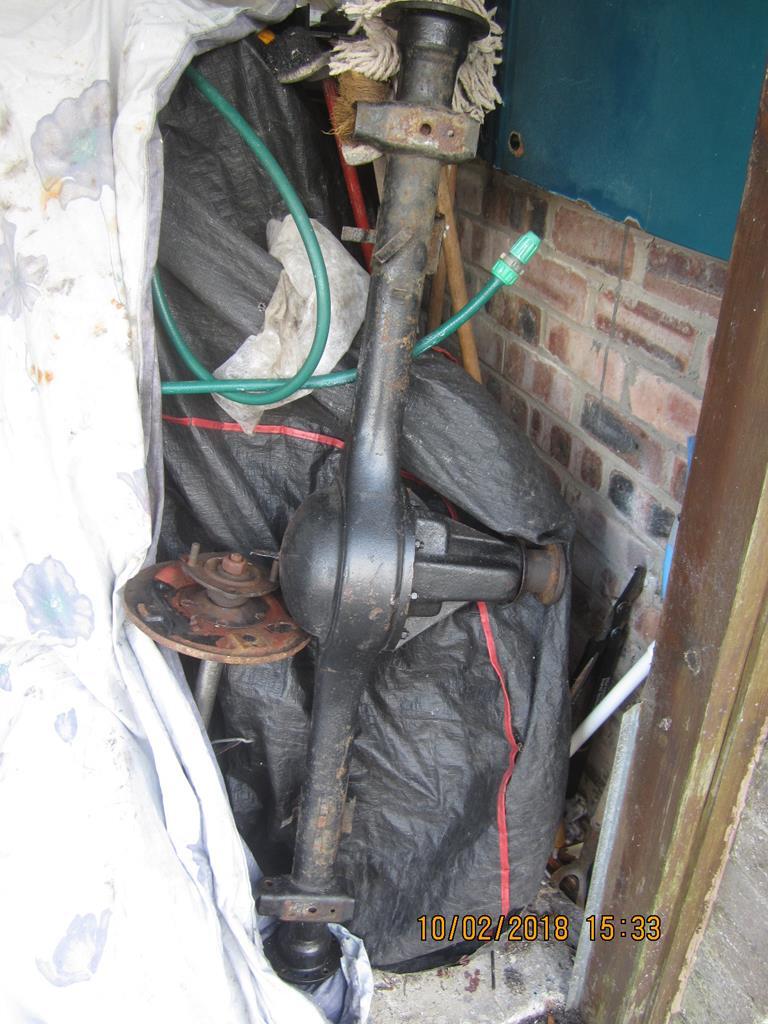 Sold Hunter Genuine Factory workshop manual.Sold Pair of front Sceptre / Hunter front doors, good usable condition, no glass.Sold Chrome trim around the top edge of the windows (4 upright + 4 curved tops)Sold Front suspension legs, bare (good used, disks /hubs / springs have been removed but I should be able to find them). Calipers are sized (and maybe missing)Sold per pair, front springs ro solve the "How do I lower a Hunter" problems facing all new owners.
pair#1 standard original uncut, pair #2 standard cut 2", pair #3 uprated lowered (Capri 180lbs, -2" drop)
£££ Offers? Genuine Retro trim / beauty rings, Ford 13"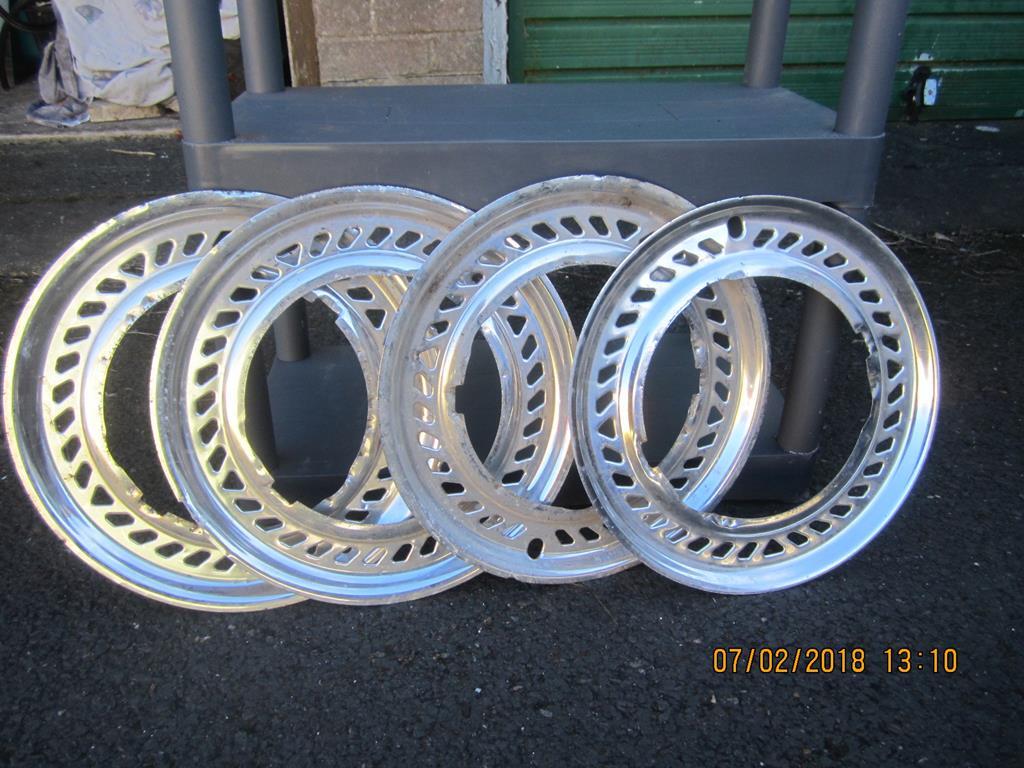 £££ free Citroen BX "solid" 13" rim (no photo)
Provisionally sold - PM me if interested and I'll let you know if it's still here at the end of the month

Lotus 5.5J steel rim from 60s/70s (one only), Ford 4x108 PCD.
I had a set of 6, the local tyre shop fitted the best 4 and used the next-best as a spare.
Assume the tyre fitter shop checked all 6 rims and picked the best ones, so I guess this has some degree of balance / wobble.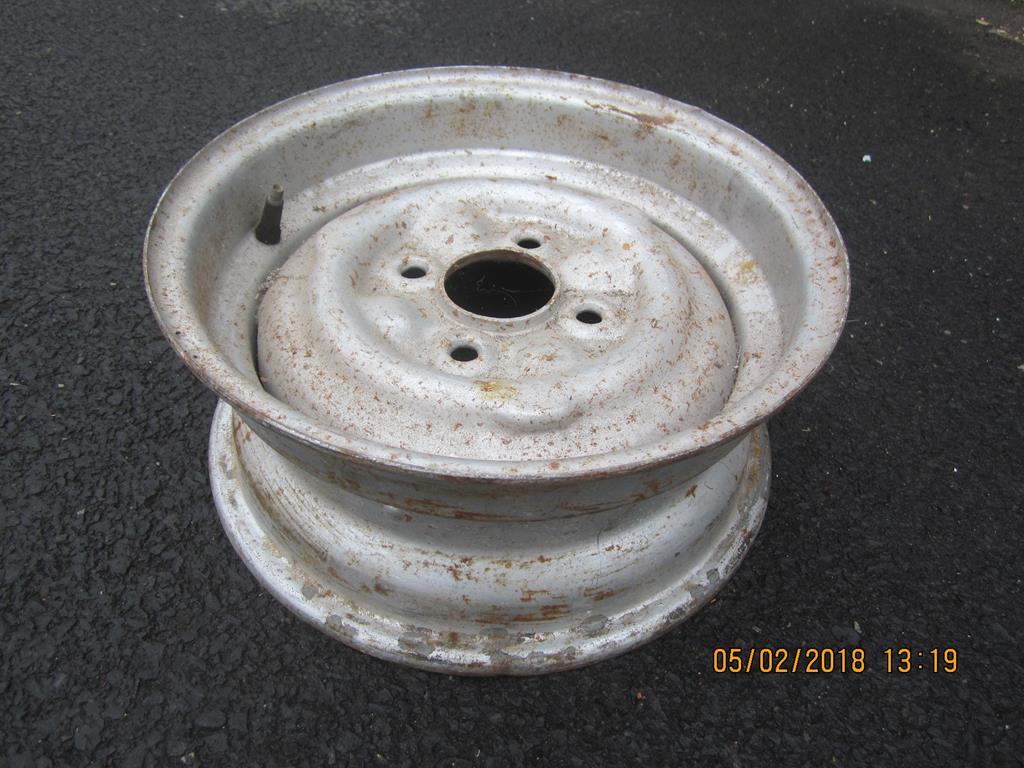 Pics when clean & painted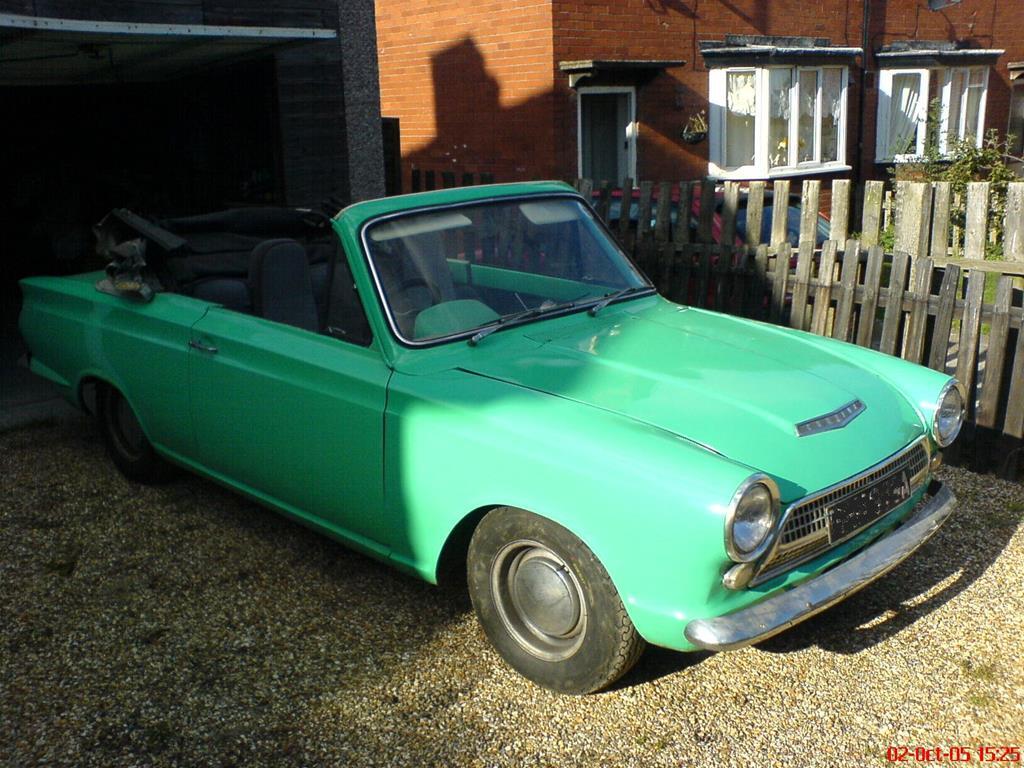 Retro ICE etc.
Cobra laser Radar detector £20 with cigar powercable (authentic 90s bling - try and find another one!)
HEL braided lines - set of 4. £30 (I can see new sets listed for £80) new, believed to be Subaru Impreza.
* SOLD * Donated to RRG17 tat auction

Pioneer TS-G106 10cm speakers. New - boxed. Mint. Retro bronze cones
Pioneer CDX-P1270 £30 12-disc CD autochanger. Complete, boxed, very clean (I bought new - I like it but it's not in use so bargain price)Pioneer DEH-P6400 £60 (wasn't planning on selling this but could be persuaded). Boxed, great condition, animated dolphin OEL display. Can be shown working but harness is not included (£5 from E'bay)
Pioneer DEH-P6100 details to follow (I can find the box but hifi isn't in it)
Pioneer DEH3400 £30 (see photo - center top - on 6100R box), decent used, uncut harness, no mounting cage (universal will fit)
Pioneer DEH-415 £20 (see photo - middle right), tidy, complete with uncut harness.
Pioneer steering wheel remote £20 (not in photo - works with the DEH-6400 etc)
Ford LM/MW radio, £££/offers? (please make an offer!) , untested but genuine Retro - would look fab in any 70s/80s Resto

Can offer a complete snazzy Retro Pioneer setup (DEH-P6400 + CD changer + remote) for £100 (Coffee, bikkies, and advice included)
*I used to work for Pioneer and like their ICE, I have been using a a DEH-P7400 (similar to ...P6400) in my daily motors for about 20 years!
Other tat (slightly car / bike related )

£££ Free : Small powder fire extinguisher (good pressure, age unknown, shake it and see it it'ws ok?)
£15 Pub co2 bottle, ideal for a cheap mig welding gas (90% full, only 2 mot patches since last refill),
no gauges included.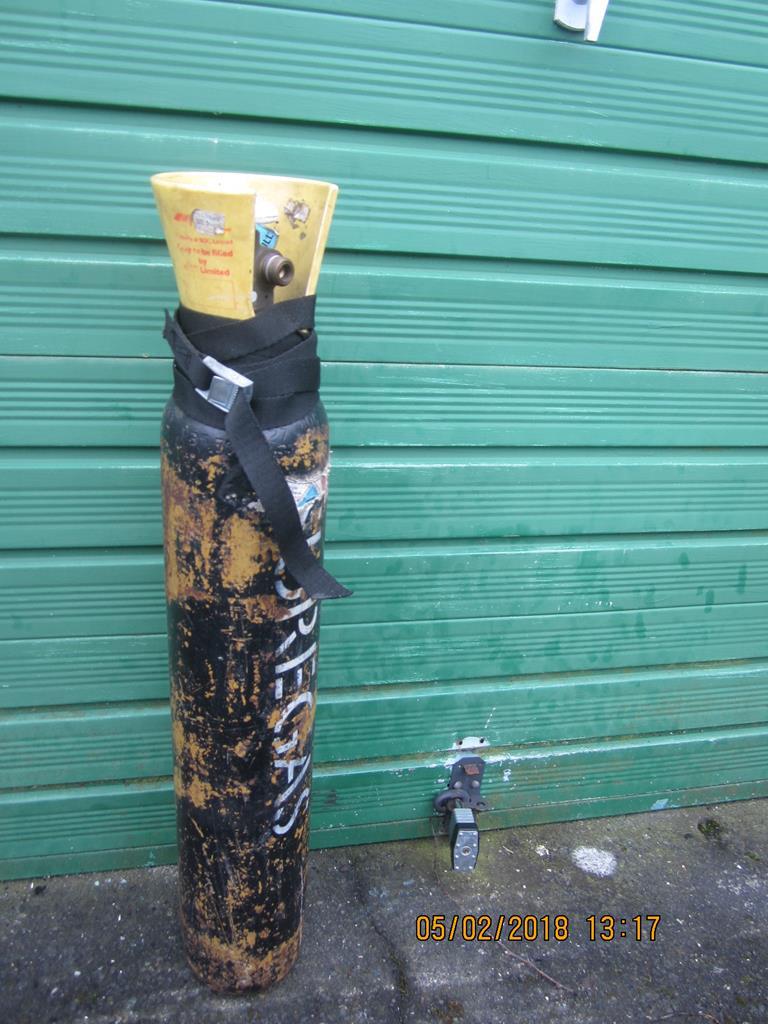 £££ 300 / offers

3 (maybe 2.5

) very collectable classic Italian "Italjet" JC-5C "Junior Cross" mid-sized bikes, background info
retrorides.proboards.com/thread/125072
#1 twinshock
- complete, was running but magneto is faulty, fit a charged 12 volt bike battery and it runs fine until the battery goes flat (the kids kept this at a farm for 3 years and refused to let me take it back to sell it. They loved it
#2 monoshock
- complete, same model but different engine, I fitted new crank seals, it fired up once but never since. Assume needs new seals

#3 - spare bike
- identical to #1 but missing forks & *all* bolts (thanks to PO)
Lots of parts not in the photo (engine #3, wheels, tyres, bars, footrests, exhaust...)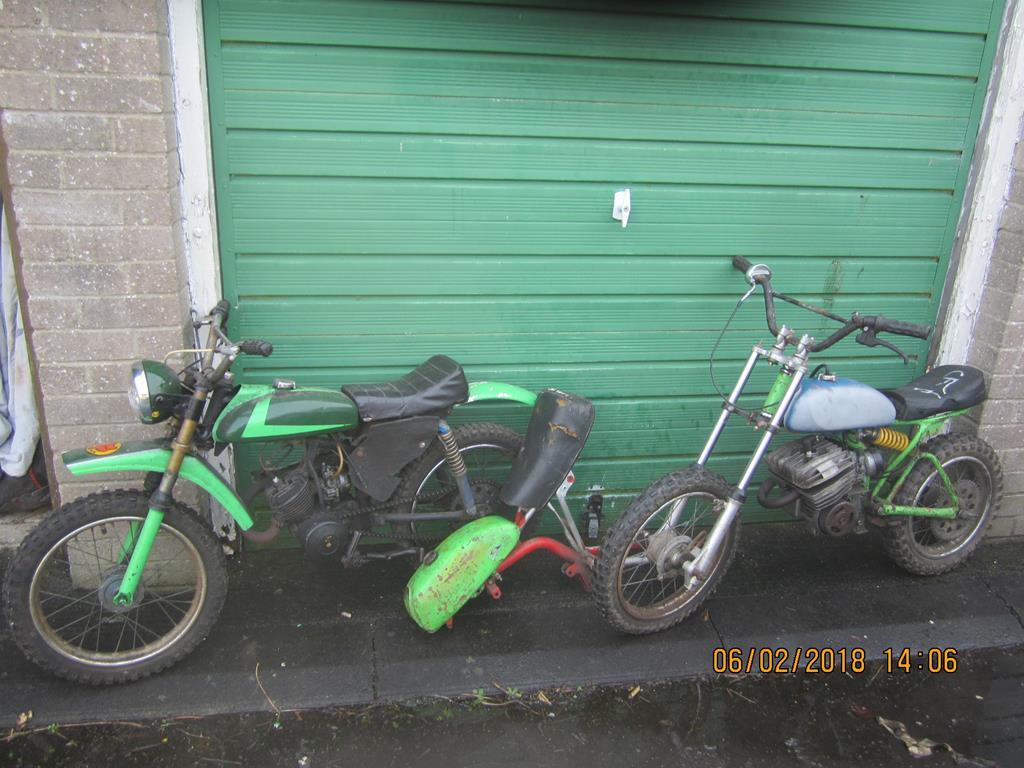 Expect more bits as I excavate further back into the garage

Any questions, let me know.
Many thanks!