My family are from the York area. Yes, that's right I'm Scottish.
So now you are confused I'm going to leave the statement hanging and move on!
Once a year Mrs Sweetpea and I have a long weekend in Yorkshire visiting my family. Normally we time it to go and watch some motor racing at Croft. A place I used to go to as a kid with my dad. It's a bit of a pilgrimage really. And after so many years in the South East it proves that I can still find my way 'home' (go to the M25 and turn right - but if you get that wrong and you could wind up almost anywhere).
For various reasons this trip normally happens in October or there abouts and I can assure you that Croft racing circuit is bleedin' wet and freezing late in the year. But Mrs Sweetpea noticed that a round of Rallycross was being held at the end of July this year. So we decided to go up in summer. My missus complains that it always rains in Yorkshire - well I could break that silly idea. We could get out in the Dales in the sun. I could enjoy the roads where I learned to drive. And most of all, we could enjoy Croft in the glorious warmth of a bright, sunny North Yorkshire Sunday. I've been looking forward to this trip for ages.
Have a photo of us basking in the very finest weather that Croft can offer. Unparalleled beauty on a fabulous summers day.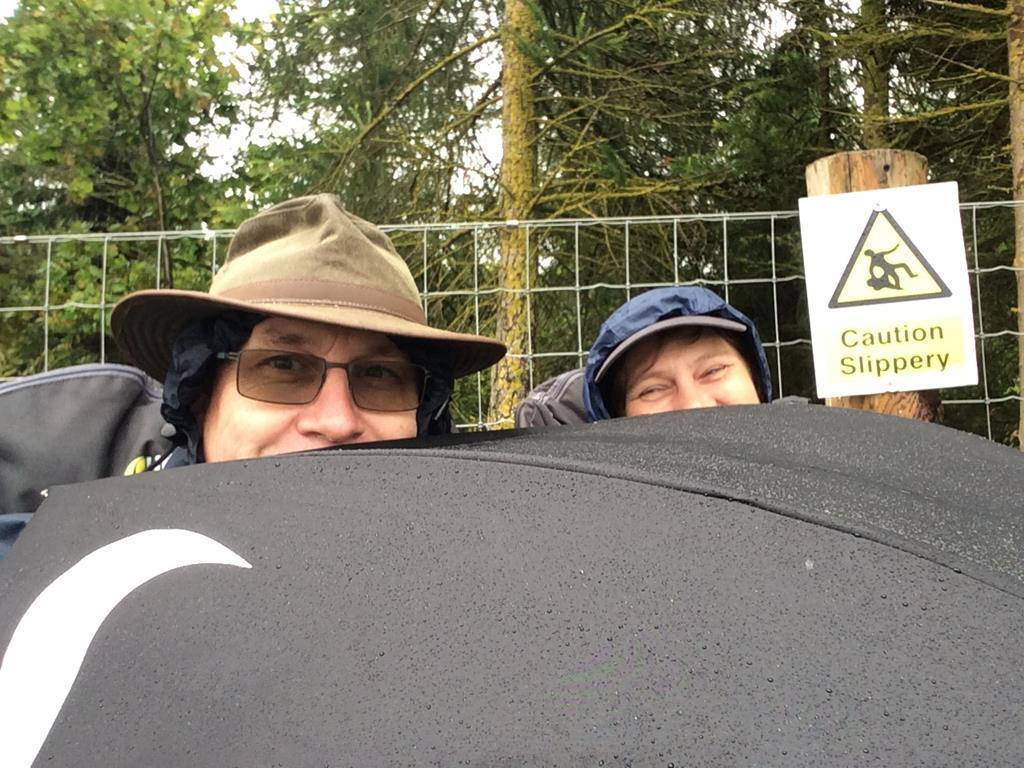 Dear God did we ever get wet. It pi$$ed down.
James